Bruce Hale is here to talk with us about CLARK THE SHARK and irresistible characters. Bruce and I both love cool hats, Latin jazz, movies, chocolate chip cookies, and talking animals.
My first introduction to Bruce's work was through his award-winning CHET GECKO MYSTERY series for ages 8-12. Chet is a 4th-grade lizard detective who solves mysteries, loves stinkbug pie, and makes me laugh.
So I was excited to discover that Bruce writes books for younger readers too. The title and cover of the first CLARK THE SHARK picture book reeled me in. Guy Francis created the bright illustrations, which perfectly match Bruce's energetic, read-aloud text.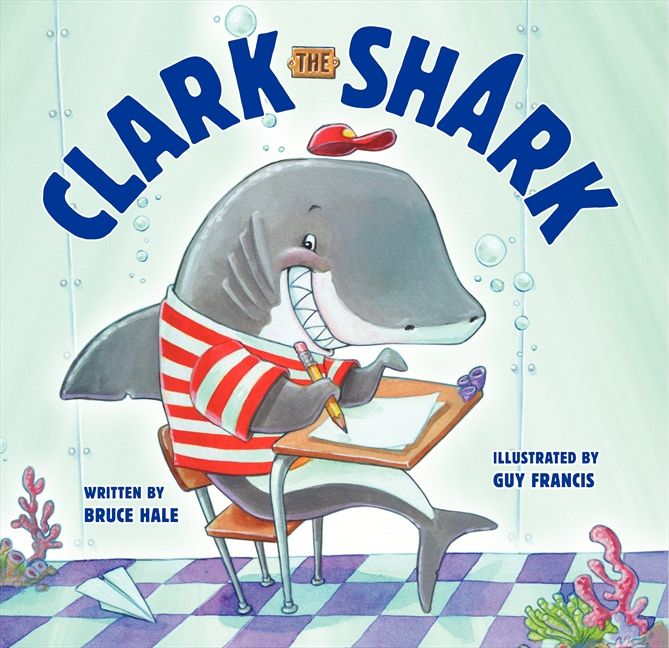 The opening: "In all the wide blue seas, in all the wide blue world, the top school for fish was Theodore Roosterfish Elementary. And of all the fish at Theodore Roosterfish, the biggest and strongest was Clark the Shark."
The problem: Clark loves life, but sometimes his enthusiasm is too much. "He was too loud. He was too wild. He was just too much shark for the other fish to handle."
My favorite scene: Clark can't help himself at lunchtime – he eats all of his friends' lunches! Sometimes I want to do this when I go out to eat with my friends.
A fun approach: To help him remember to stay cool in various situations, Clark starts inventing catchy rhymes. When he smells the other kids' lunches and wants to eat and never stop, he tells himself: "Only munch your own lunch!" I need to remember this.
Now let's hear from Bruce!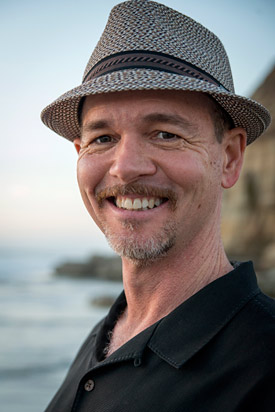 What inspired Clark the Shark?
Clark was different from most of my picture books. Usually, I come up with the story and, once I've revised it to my satisfaction, my agent shops it around to different publishers. But with Clark the Shark, the publisher, HarperCollins, came to me. I'd done some work-for-hire projects for them before, and they gave me the character and rough plot of the first book as another work-for-hire. I jumped right in. Of course, it didn't hurt that my late father's name was Clark.
Sounds like this project was meant to be. That's interesting how it launched; it offers some insight into what kind of characters and books appeal to a publisher. How did you come to have multiple books on Clark the Shark?
The first book, CLARK THE SHARK, was intended as a one-off, digital I-Can-Read project. But once the editors saw the story and art, they changed their minds and decided to make it a print picture book. The first tale made such a splash (pun intended), that it was turned into a 12-book picture book/easy reader series. It's been a fun ride!
Wow! That's amazing. So cool to start with one thing and see it grow like ZING, BANG, BOOM! (borrowing a little lingo from Clark the Shark)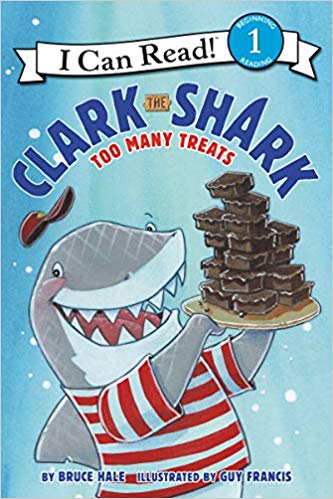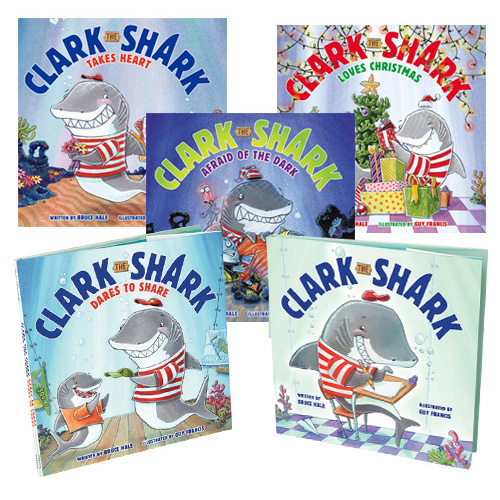 You have created and developed many successful characters throughout your career. I wish there was a magic formula – maybe you can tell us the magic formula?! And please describe your creative process for character development.
Gee, I wish I had a magic formula for you (or me!). Sometimes a character arises from a situational story idea — I ask myself, "What kind of character would have the hardest time in this situation?" That's the case with my work-in-progress, a novel called SWITCHED, in which a boy and dog get into a magical accident and their souls swap bodies. Sometimes a character arrives fully formed, like Chet Gecko, and I can actually hear their voice as I write. But however I craft the character, I usually try to brainstorm for as long as I can about them, writing character journal entries, describing their likes and dislikes, and doing similar exercises to flesh out the character in my mind. I also try to balance the supporting cast, so that each character is distinct and brings out something different from my hero.
What are your top 3 writing tips for crafting kid-friendly characters and stories?
1. Steal from kids you know. Seriously. We all know kids, either from our present or past, who possess certain distinctive personality traits. Sometimes you can borrow those traits for your fictional character; sometimes you can take a situation you've observed and tweak it into a story. Raw material is all around us!
2. Fill your character with flaws and quirks. Nobody wants to read about someone who's perfect (unless that perfection brings its own kind of troubles). Make sure your character has strong opinions, takes action, and moves their own story forward. So many books have already been published, so make sure your character stands out, is distinctive, and claims their own real estate.
3. Have fun! Books for kids, particularly picture books, need a high joy quotient. Humor is something I try to add to all my books. If I'm not having fun writing it, the readers won't have fun reading it. Joy in, joy out.
What is your toughest challenge when it comes to writing stories for Clark the Shark and how do you address it?
Now that I've written 10 Clark the Shark books, the challenge for me is finding an arena where Clark's personality will create enough interesting conflict to drive a story — without repeating myself. Mostly, I address this challenge by listening to kid readers' suggestions (one of them suggested "Clark gets a pet," which became Book #10) and searching for typical kid-like situations to explore. In the Clark easy readers, in particular, we've used getting lost, visiting the dentist, and overdoing the treats as typical situations a kid might encounter.
What books do you have on the way?
I've got three books coming out in the not-too-distant future: a Christmas picture book called PEPPERMINT POST (September 2020), a novel called SWITCHED (pub date to be announced), and the next Clark the Shark easy reader, CLARK THE SHARK GETS A PET (November 2020). It's currently being illustrated by Guy Francis. Two more easy readers will follow that one. Clark keeps on swimming.
I'm so glad he does. I wonder what pet Clark will get? But don't tell us! Can't wait to read about it.
Visit Bruce on the Web: https://brucehale.com/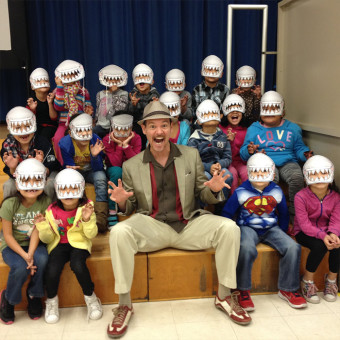 ***GIVEAWAY***
For a chance to win a CLARK THE SHARK book, leave a comment by February 10. I'll announce the randomly-selected winner in my next post.
Congrats to Shelley Smithson for winning a copy of Strictly No Elephants from my last post!
Thanks & see you next time!
-Michelle