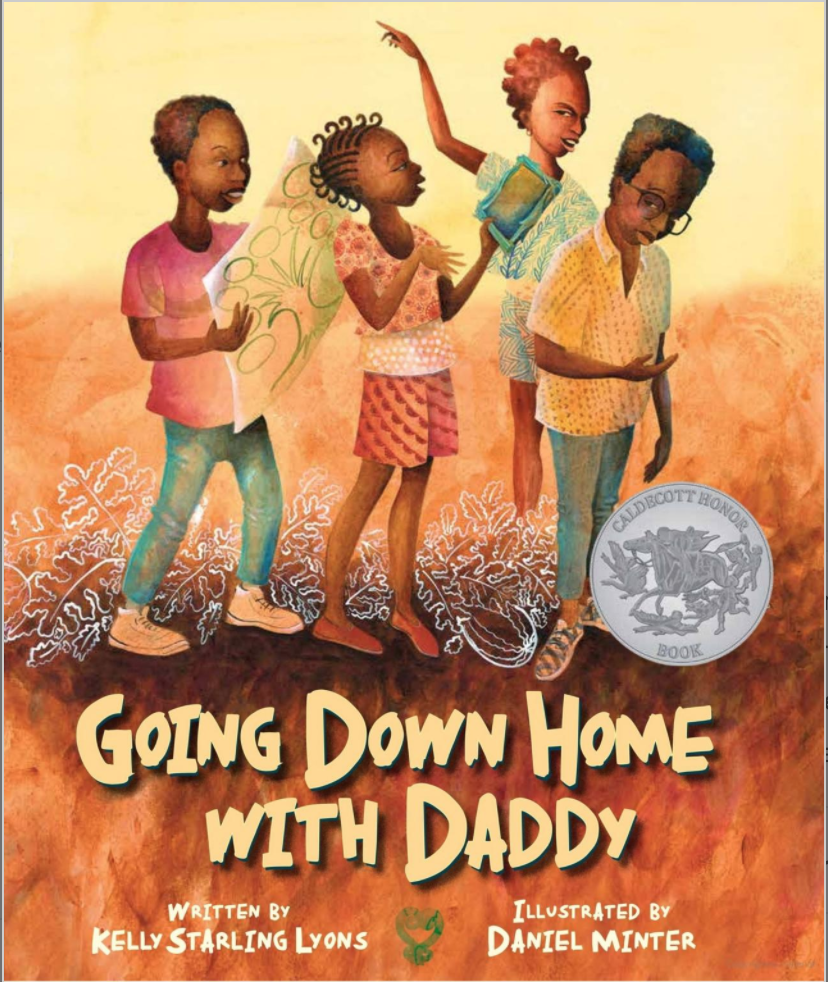 You've probably enjoyed many of the 2020 Caldecott winning books by now. What as outstanding collection this year! Today I'd like to highlight one of the gorgeous Honor Books: GOING DOWN HOME WITH DADDY by Kelly Starling Lyons, illustrated by Daniel Minter (and published by one of my favorite houses, Peachtree Publishing.)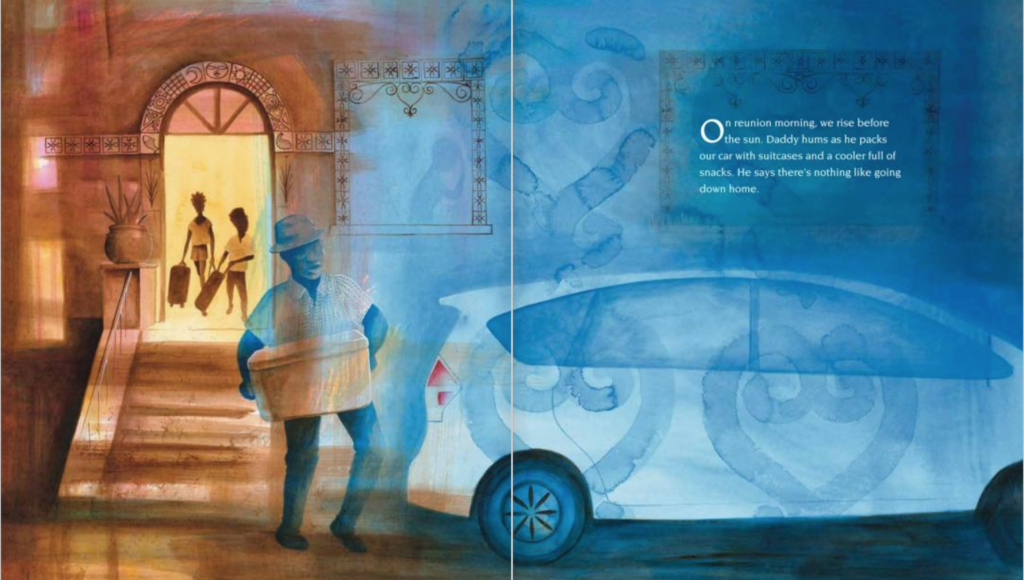 This warm, heartfelt story shares a special trip in which Lil Alan, his parents, and sister are going down home–to Granny's house. There they enjoy precious time with relatives, hear stories of their ancestors, and visit the land that means so much to them all.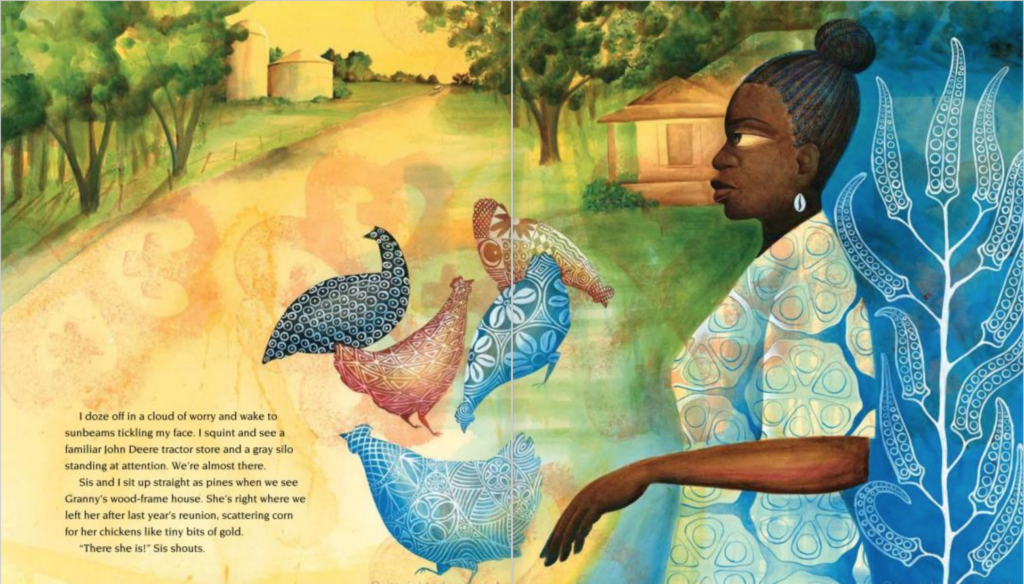 It's hard to find words to adequately describe the vibrant, powerful illustrations by Daniel Minter. I mean, just look at them!
So here's the description from ALA's website – "… a warm, rich color palette, every spread has multiple, complex layers. Earthy imagery and Adinkra symbols help tell a story of intergenerational love and ancestral memory."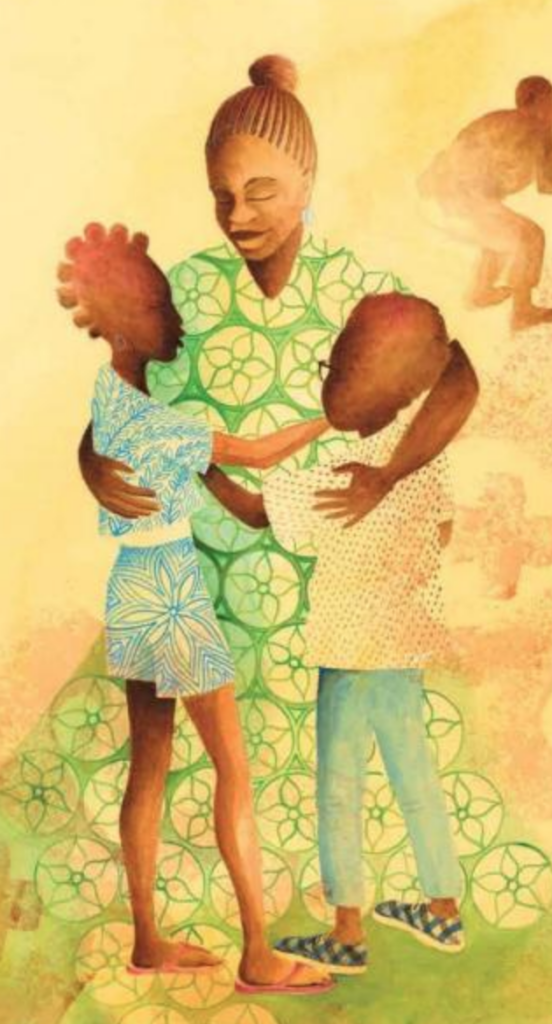 If you haven't read GOING DOWN HOME WITH DADDY yet, I hope you get your hands on a copy soon!
(PS My local library has not reopened yet, but I was able to access the book through Hoopla, a service provided by my library.)