If you were a polar bear, and let's just say you were put in charge of watching over the moon – how would you handle this big job? What would your approach be? And what would your concerns be? Imaginative questions like these make me totally love picture books!
For me, it was love at first sight with THE MOON KEEPER by Zosienka. Here's why:
Dreamy cover with a glow-in-the-dark feel: Just one look at this cover, and I had to know this bear's story.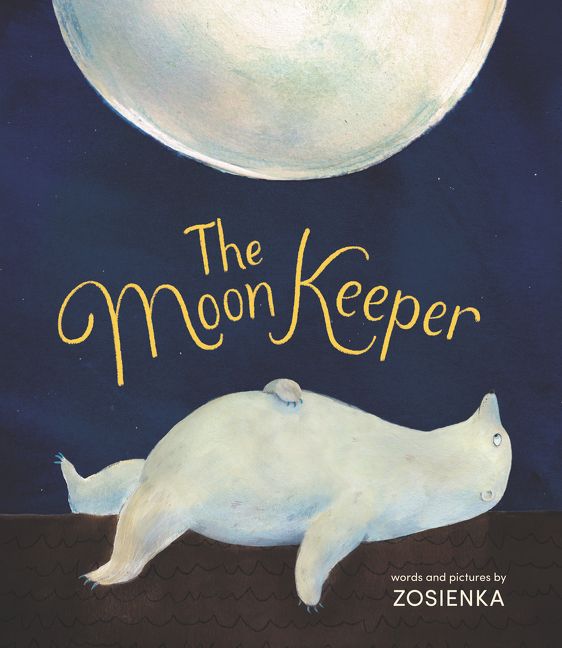 Lovely storyline full of fantasy: The polar bear on the cover is Emile, and the night creatures have named him the new moon keeper. This is a huge honor!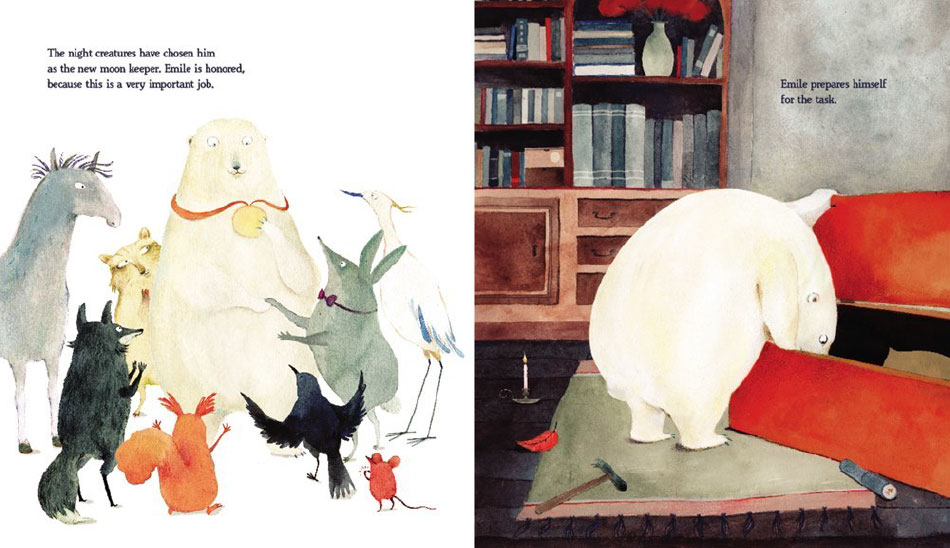 Emile gets ready by gathering many important things he will need to look after the moon. Then he climbs a ladder up to the sky and gets to work. I love how he climbs 93 steps to get there.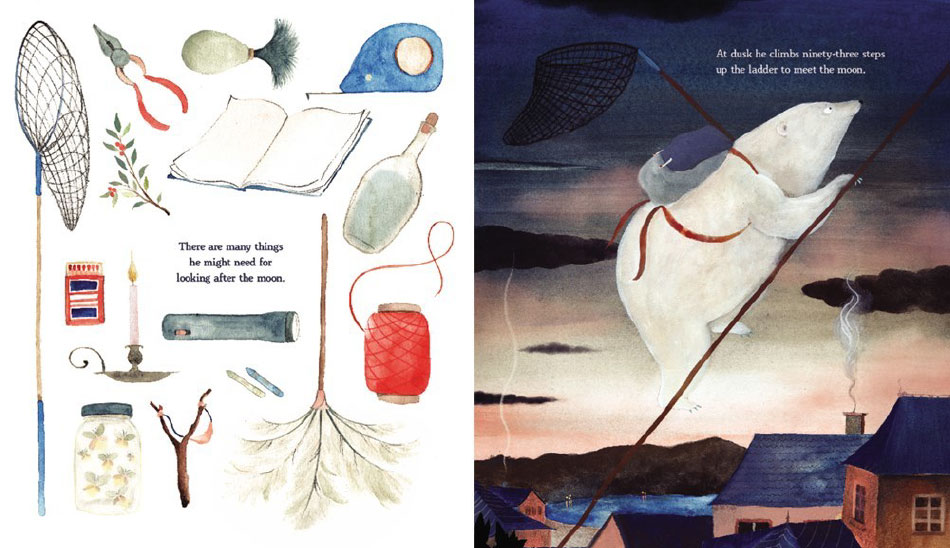 Every night Emile stays busy watching over the magnificent moon. He clears away clouds and tells fruit bats to "move along when they play too close."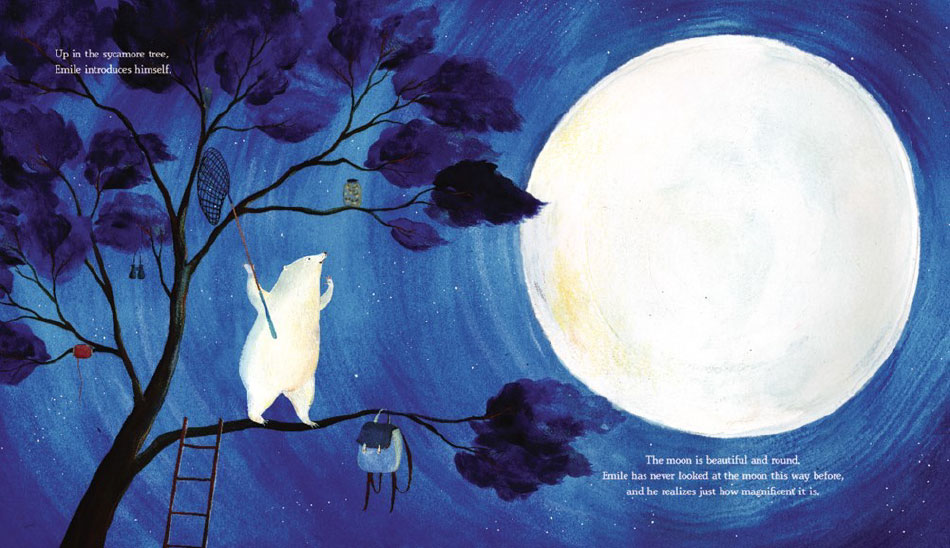 Gentle messages about change and impermanence – and a sweet look at phases of the moon: Emile enjoys talking with the moon. But as you can imagine, the moon starts to change and slowly disappear. Emile begins to worry. What's going on with the moon? He wonders if there is something more he needs to do to protect the moon? And will the moon ever come back? Over time and through a journey of discovery, Emile learns that some things in life come and go — and it's perfectly fine.
***GIVEAWAY***
For a chance to win a copy of THE MOON KEEPER, leave a comment by August 4. I'll announce the randomly-selected winner in my next post.
Congratulations to Kathy Cannon Wiechman for winning CHARLOTTE THE SCIENTIST from my last post.
Thanks & see you next time!
-Michelle