Artist Keturah Bobo is here to talk with us about her beautiful picture books. With a sweet, rhyming text by actress Grace Byers and gorgeous illustrations by Keturah, I BELIEVE I CAN was published in March 2020 by Balzer + Bray/HarperCollins.
This empowering book features positive messages of self-love – with a variety of relatable activities shown on each spread.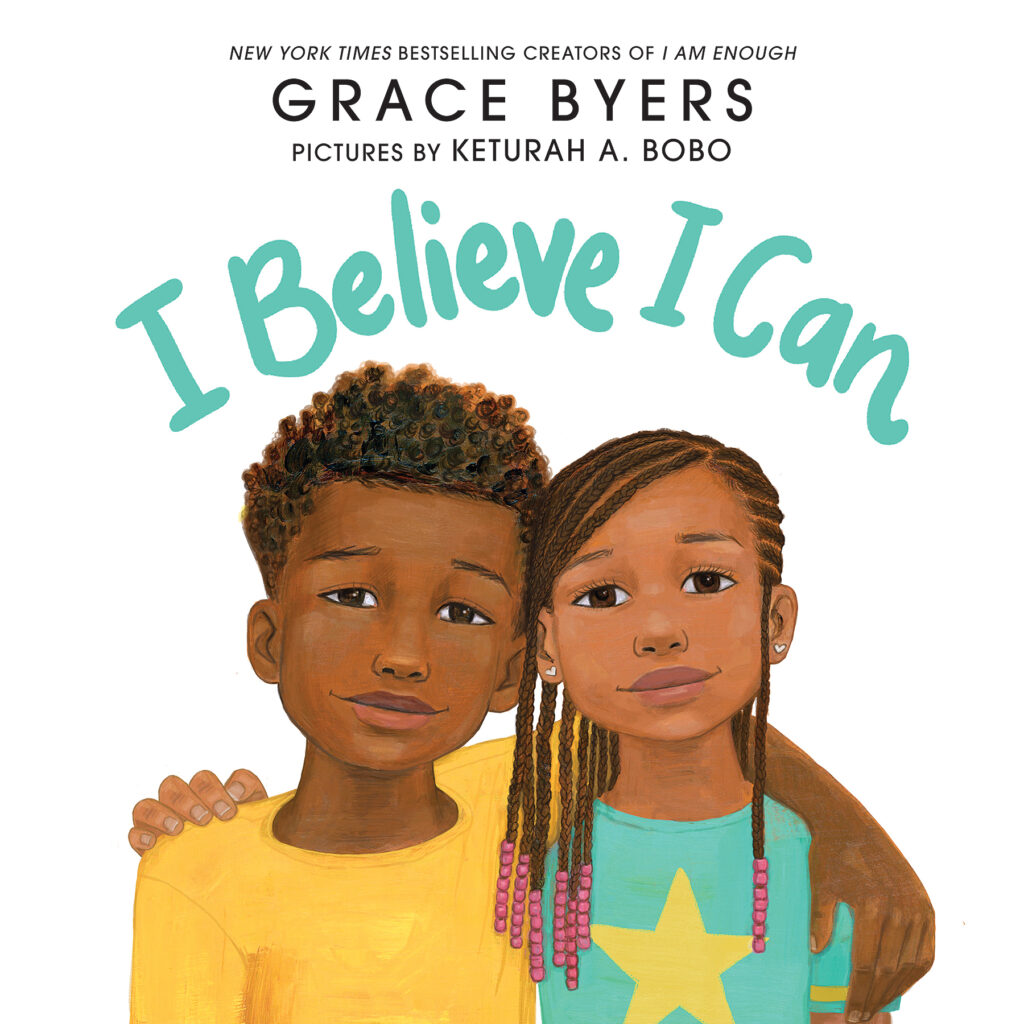 Let's hear from Keturah!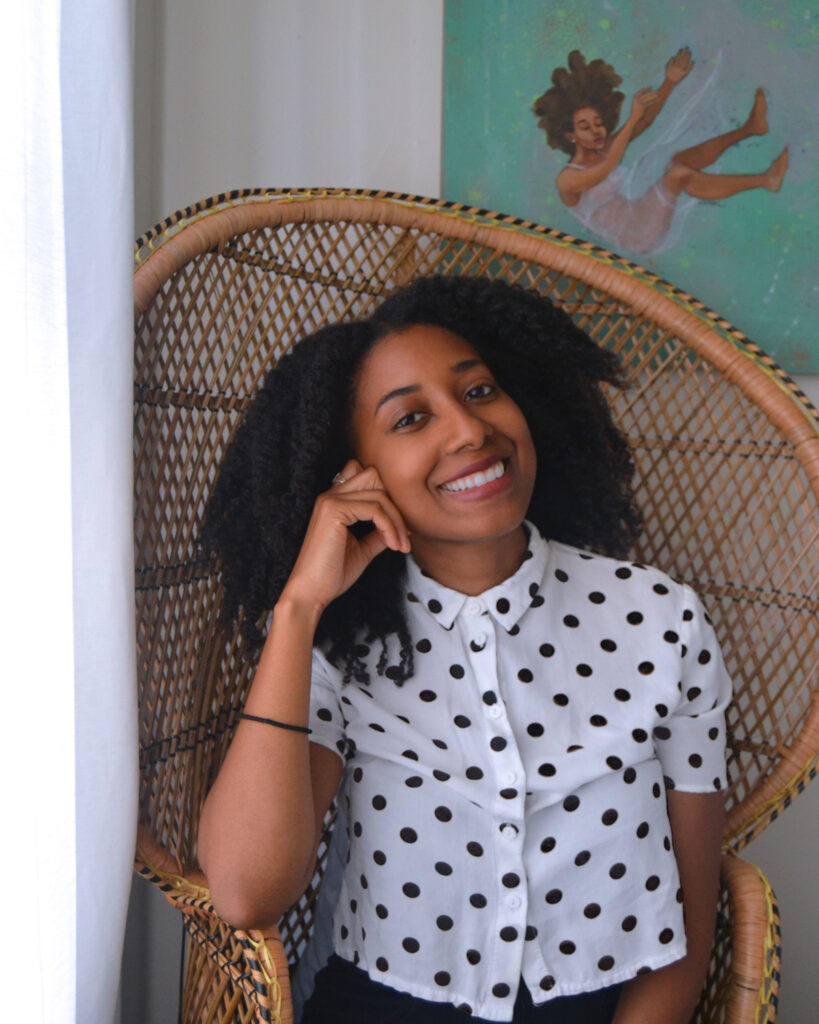 What was your book creation process like for I BELIEVE I CAN?

I BELIEVE I CAN is basically a sequel to I AM ENOUGH, so I wanted to maintain some consistency with the two books. However, I still wanted I BELIEVE I CAN to have a unique look. Instead of using a chalk outline to streamline the background in the illustrations, I used more of a watercolor texture for the props the characters were interacting with. I also decided to zoom in a bit to bring some of the characters closer to the viewer. All illustrations start out with a rough sketch and then move to being hand painted with acrylic, scanned in, and placed within the space digitally where the background and props are added.
From I BELIEVE I CAN: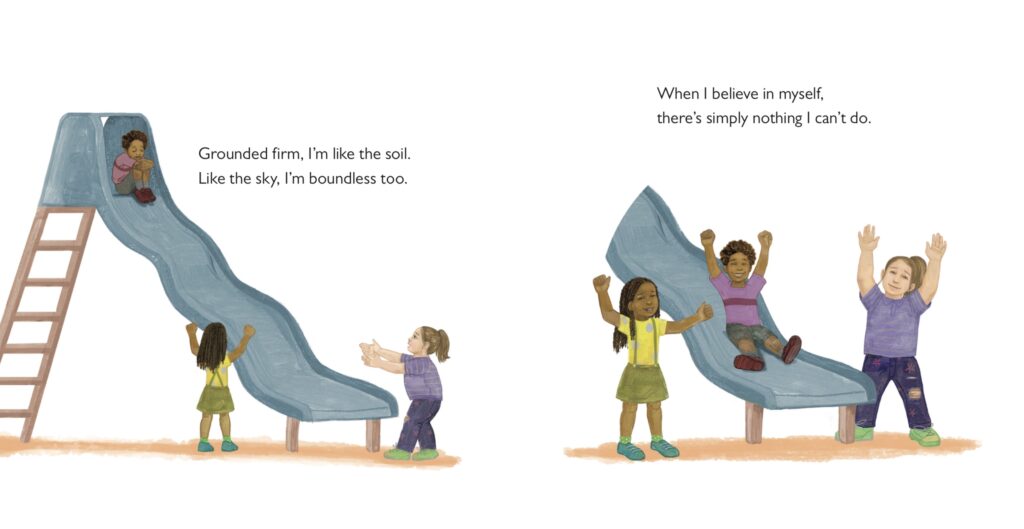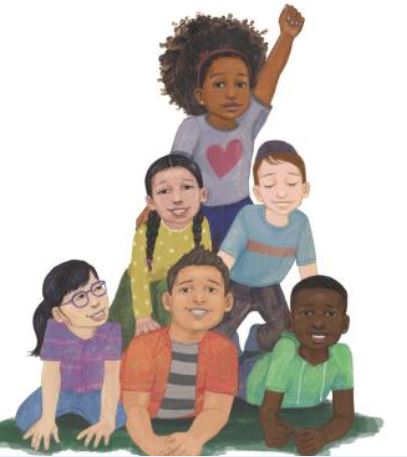 And here I will share the lovely cover of your first book, I AM ENOUGH, which hit #1 on the New York Times Bestseller's list in July 2020!! – about two years after the book launched in 2018. This book celebrates loving who you are and respecting others.
Tell us about your experience working on I BELIEVE I CAN with the author, editor, art director….

This was our second book together so things were pretty straightforward. Grace and I had already met and bonded in person at a book signing event we both attended. This is when I actually found out we were going to be doing another book together. The editor contacted me shortly after and things went from there.
I worked very closely with the art director on both books especially because I AM ENOUGH was my first published book. She kind of showed me the ropes in the beginning, which was cool because it inspired me to produce some of my favorite illustrations in that book.

How did you get into illustrating picture books and what are some other picture books you have illustrated?  

I have been approached to illustrate children's books since I was in college, but early on nothing really worked out. I also illustrated a number of self-published books for various individuals while working on my own paintings and posting my images online.
Publishing companies began to approach me when my work started to gain popularity on social media. HarperCollins was the first one to work out, and I was absolutely thrilled to work with them.
Shortly after working with them, Penguin contacted me and I illustrated THE NIGHT IS YOURS, a beautifully written bedtime story. Then I worked with the Smithsonian to produce illustrations for A IS FOR ALL THE THINGS YOU ARE, A JOYFUL ABC BOOK. That was a busy year because I worked on I BELIEVE I CAN in that same time frame. Every book I've illustrated is an ode to diversity, empowering, and self-love, which I think is absolutely awesome because that is what my work is about.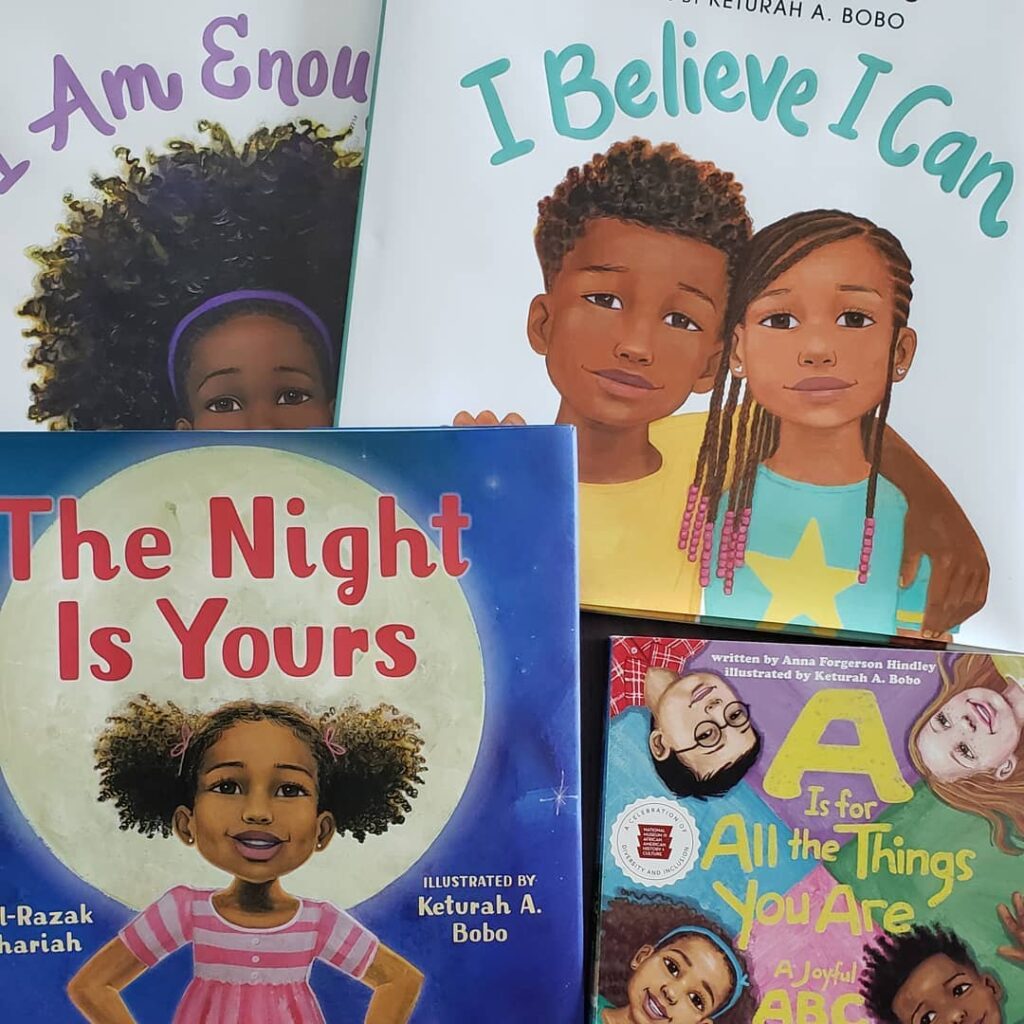 What are your top tips for illustrating picture books?
Set a schedule.
Have good sketches.
Communicate with the art director and author if you can.
Know your target audience — develop the style/layout based on that because you want the children to be engaged with each page.
Don't work on multiple projects at once.
Pace yourself.
Check for consistency within characters if they're illustrated throughout the book.

What can we look forward to next? I have another book with Penguin coming up, as well as a pretty exciting project that I cannot speak on as of yet. Recently, I was commissioned to do free downloadable coloring pages for Hewlett Packard (HP) discussing race and diversity. This was an amazing project. It's out now and available on HP's Print, Play, Learn website. I think it's great especially during this time where many kids are at home and parents are always looking for activities to do. 
Thank you for joining us at Picture Book Builders. This image of an adorable young reader holding your book brings me such joy.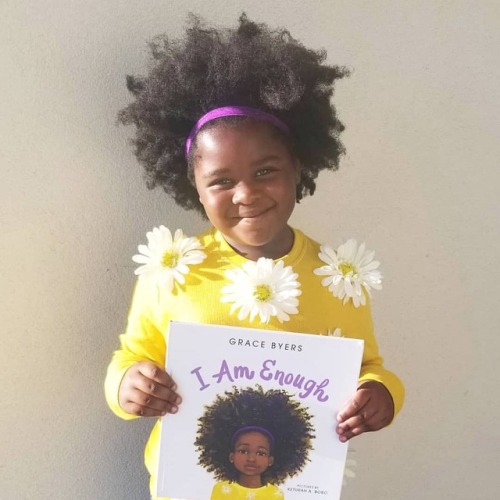 Visit Keturah's website
I BELIEVE I CAN Activity Guide
I AM ENOUGH Activity Guide
***GIVEAWAY***
For a chance to win a copy of I BELIEVE I CAN, leave a comment by October 23. I'll announce the randomly selected winner in my November post.
Happy reading to all & see you next time!
-Michelle