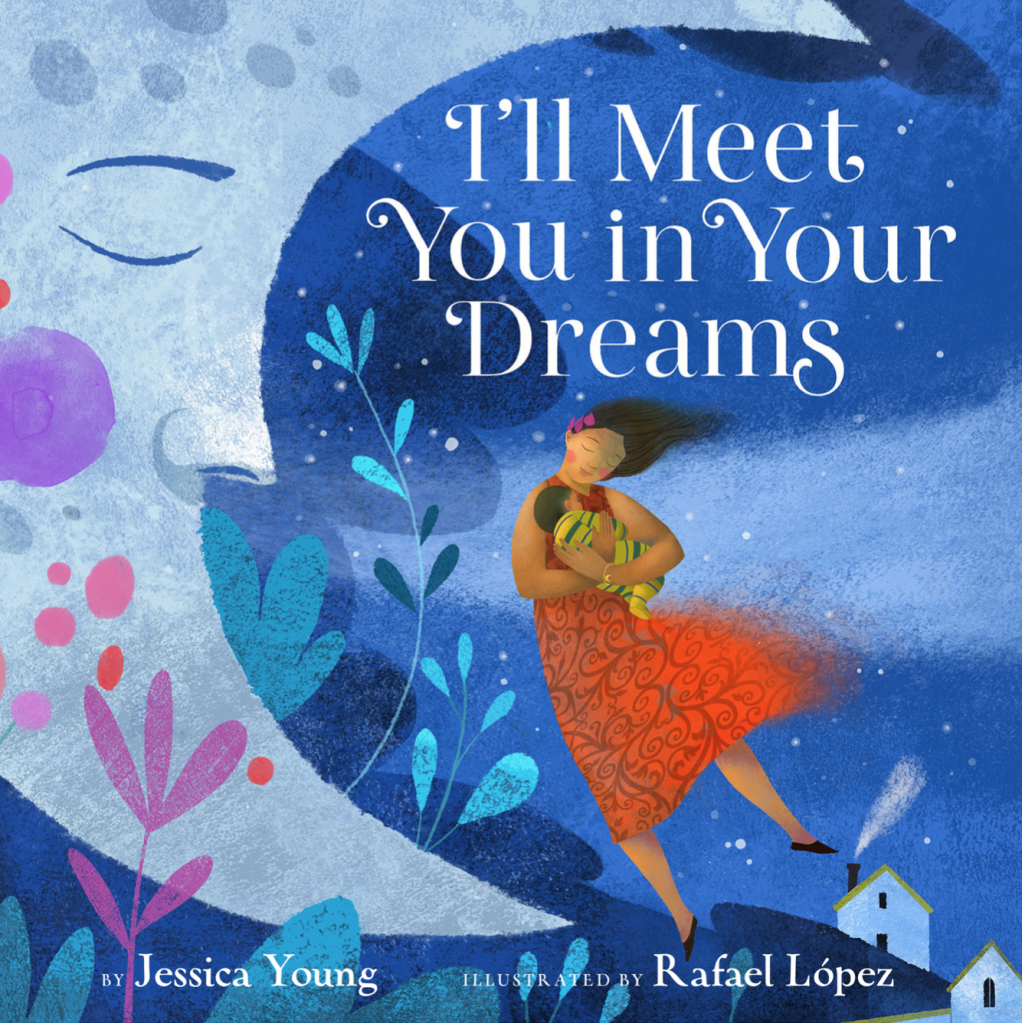 Oh, Picture Book Builders people. Prepare to be a little bit mesmerized.
Jessica Young and Rafael López have teamed up to create a masterpiece of a book. Going through the pages is like getting lost in a poem and an art gallery at the very same time.
This is what Kirkus had to say in a starred review:
"A tender ode to a family's ever changing (and never-ending) love."
Nice, huh?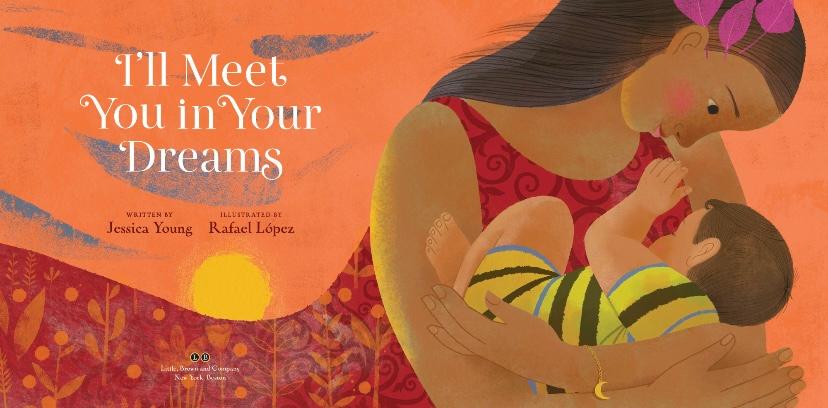 I thought we could all use some extra beauty in our lives, so let's learn more about this book from someone who knows it especially well–Jessica Young.
Hi, Jessica! Welcome to Picture Book Builders.
Hi, Tammi! Thank you so much for having me, and thanks for that wonderful introduction to the book!
Tell us about I'll Meet You in Your Dreams.
It's a celebration of the parent-child bond in its many forms, following two parent-child pairs across a lifetime of love. As parents (or other loved ones) and children meet in their dreams, the imagined forms they take mirror their evolving relationships, from the nurturing closeness of infancy, to the parallel play of the school-age years, to the parent acting as home base for the older child, and beyond.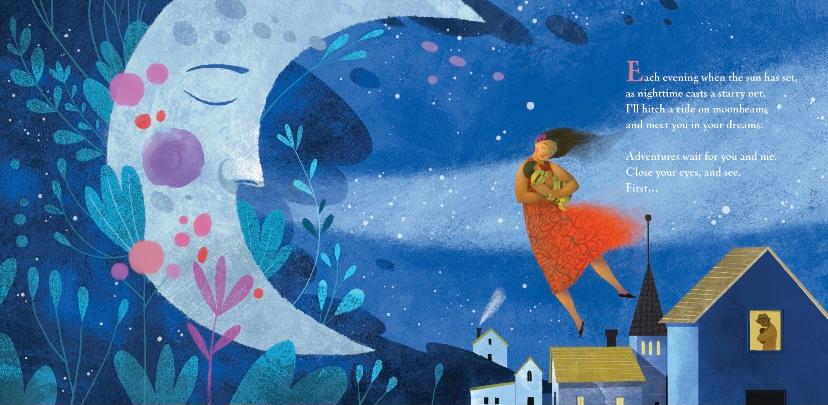 How lovely! What was the initial inspiration?
One night as my daughter was getting ready for bed, she was telling me about what she was going to be in her dreams. It made me think about a parent and child planning to meet in their dreams to have fantastic adventures. That was the initial spark which led to the title.
How did the story evolve from there? Did it involve lots of brainstorming? Lots of revision? Lots of chocolate?
Yes, yes, and yes! Some stories materialize quickly, close to their final form. This was not one of those. I started writing it in 2010, but I realized early on that it needed something more. I put it away and revisited it five years later, revising with input from my critique partners (including you!). At that point, the sequence from intimate to more expansive dream images started to emerge. But I still hadn't figured out that the dreams could reflect the development of the parent-child relationship over time. I set the piece aside again, then two years later, I went back to it and added more of the developmental elements. I wanted to explore the relationship between parent and child almost like a dance, with the parent responding to the child's changing needs and growth through the dream characters they take on, and the metaphors flowing from one into the other.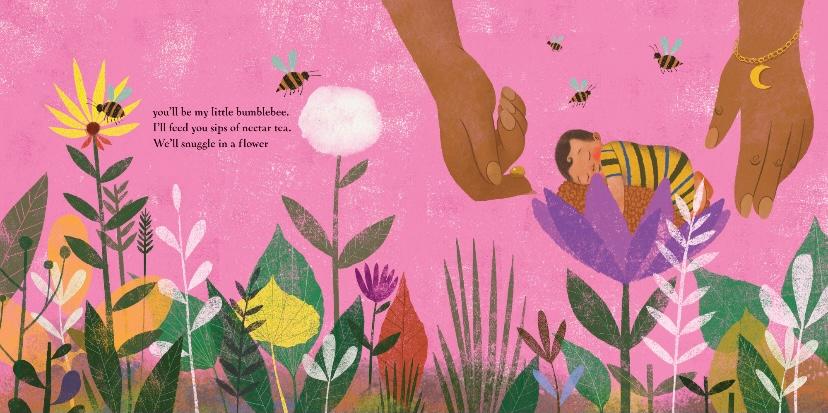 Wow! Such a great example of perseverance!
What was it like to see your words brought to life by the incomparable Rafael López? Were you envisioning a similar art style as you were writing the book? Do you have a favorite spread?
It was like Rafael pulled the ideas and words out of my head, did some brilliant magic tricks to transform them and make them shine, and held them up for me to see clearly for the first time. I was imagining colorful, dreamy illustrations, but I could never have envisioned how the text would be brought to life in this way. It's been such an honor to create this book with him, and the amazing team at Little, Brown Books for Young Readers.
It's so hard to pick a favorite spread, but I especially love the knight and horse spread which is full of movement and light, and the "you'll be you, and I'll be me" spread which depicts an older child leaving home to explore the world. The final spread ties everything together in such a beautiful way. And the "till you blow home to me" spread is the most emotional for me — probably because that's the phase of life I'm approaching with my own kids, so it really resonates.
You have written humorous picture books, playful picture books, and lyrical picture books. What is your secret?!
I love playing around with different types of books and different formats, and I'm also lucky to have a wonderful agent and thoughtful, skilled, patient critique partners like you who are open to reading them!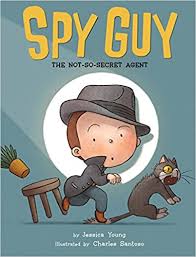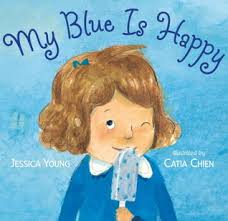 Scoop time! What's next for you?
I have an early reader, the third book in the Fairylight Friends series, coming next fall. In Full Moon Party, Ruby, Iris, and Pip (three fairy friends) go on a field trip to the Full Moon Fairy Fest. It's been really fun working on a book with a magical setting, and Marie Vanderbemden's colorful illustrations are full of fantastic details. My first board book, Baby's Here!, comes out in Spring 2022. It's an interactive, rhyming book that prompts young children to go through the motions of caring for a baby. I can't wait for young readers to interact with illustrator Geneviève Godbout's adorable cast of babies.
BIO: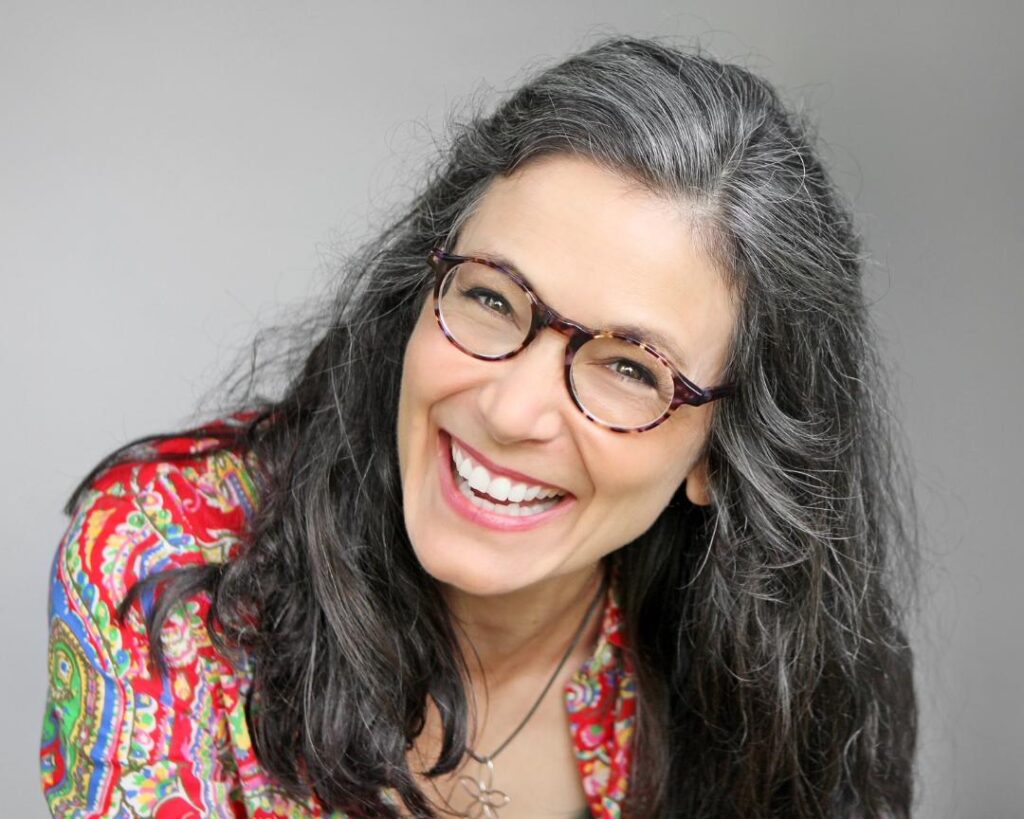 Jessica Young grew up in Ontario, Canada. When she's not making up stories, she loves sharing the creative process with kids. Her books include I'll Meet You in Your Dreams, the Fairylight Friends early reader series, the Haggis and Tank Unleashed early chapter book series, Play This Book, Pet This Book, A Wish is a Seed, My Blue is Happy, the Finley Flowers chapter book series, and her forthcoming board book, Baby's Here! (2022).
GIVEAWAY:
For a chance to win a copy of I'll Meet You in Your Dreams, please leave a comment. For another chance, please share this interview on Twitter. Be sure to tag Jessica @happybluejess and me @SauerTammi. Winner will be selected and notified March 9.