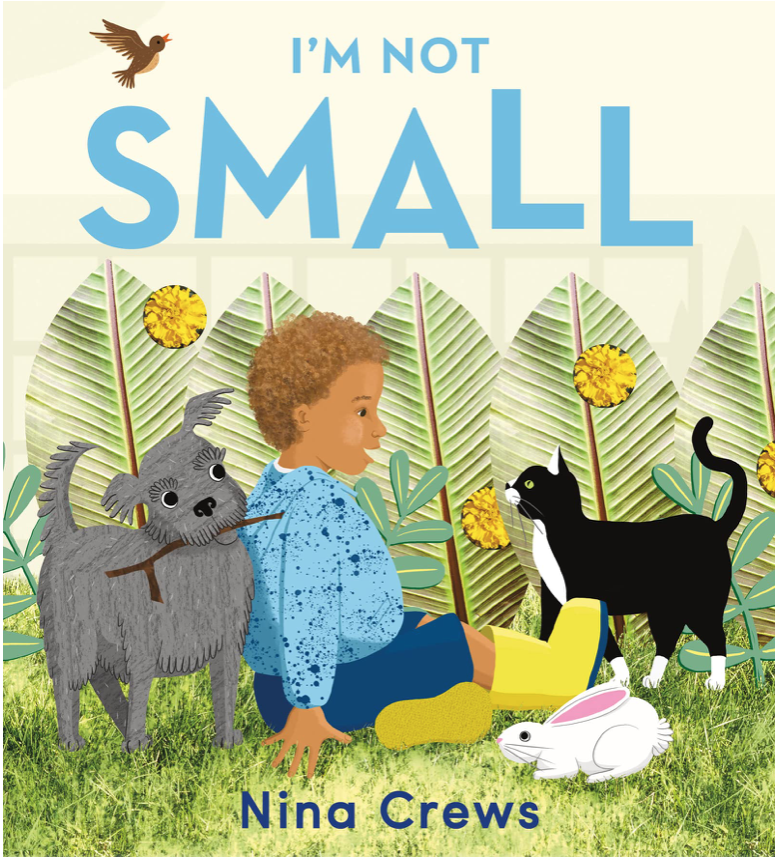 "What makes you big? What makes you small?" the blurb on the back of Nina Crews' new book, I'M NOT SMALL, asks. In spare text and lively digital collage, a little boy, or maybe a BIG KID, sets off to explore this idea in his own backyard.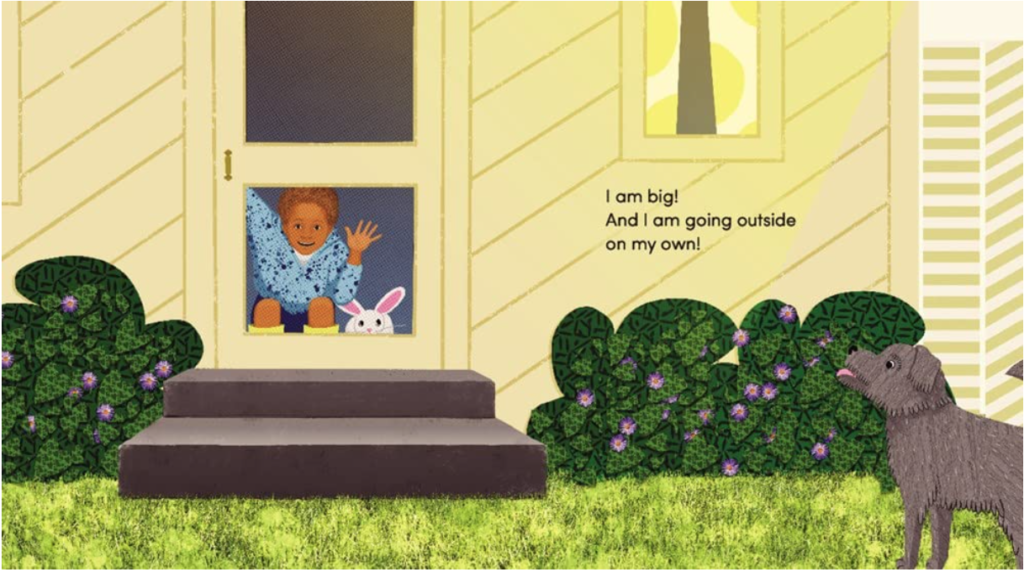 When mom tells the protagonist he is big enough to go into the yard alone, he immediately discovers that while he might be big, the sky, trees, and yard are much bigger. This fact makes him feel rather small. As he continues his observations, a host of little critters like his pet bunny and an ant make him feel big again. The boy's adventure in independence ends when his mother gives him breakfast and a loving embrace, prompting him to realize that being big and being small both have their perks.
The simple narrative is layered with concepts of size, comparison, and perspective. Children will notice that the boy's conception of himself as big or small changes when faced with various sizes in his environment. The art shows a zoomed out spread when the boy feels his smallest and closeups as the boy feels bigger.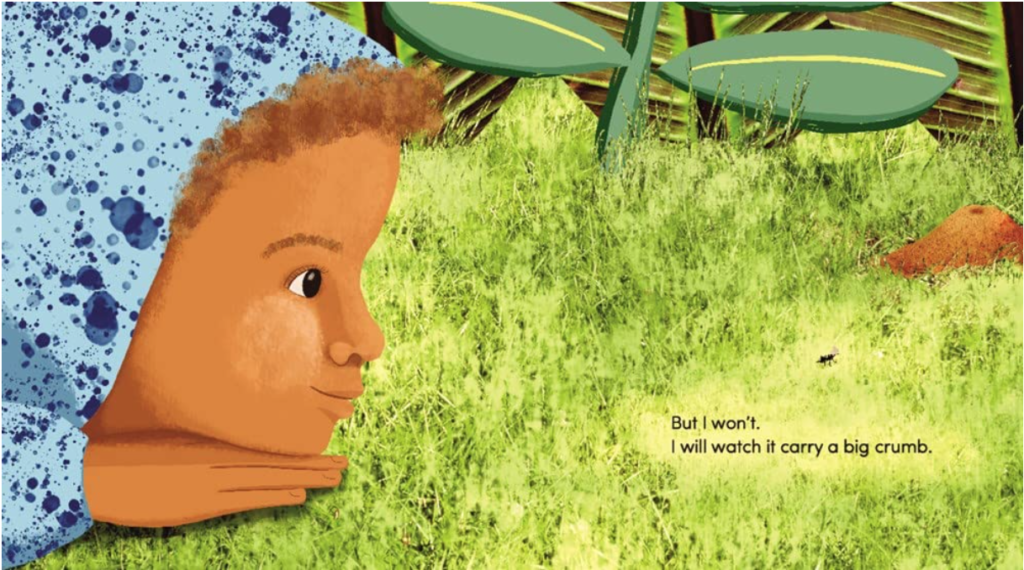 If you have big-small children in your life, this will be a welcome addition to bookshelves and library hauls. Here are some things my kindergartners found particularly appealing:
laughing their heads off when I read "I am small." on one page, followed immediately by "I am not small!" on the next
the ABSOLUTE DRAMA of the boy's enormous boot and equally enormous boot shadow looming over the teeny tiny ant
talking about what BIG first graders they are about to be (even though this crew will always be big-small kindergartners in my heart)
And CONGRATULATIONS to Pam Vaughan for winning a copy of AGAIN, ESSIE? by Jenny Lacika and Teresa Martínez in last month's giveaway. Thank you, Jenny, for your generous offer!