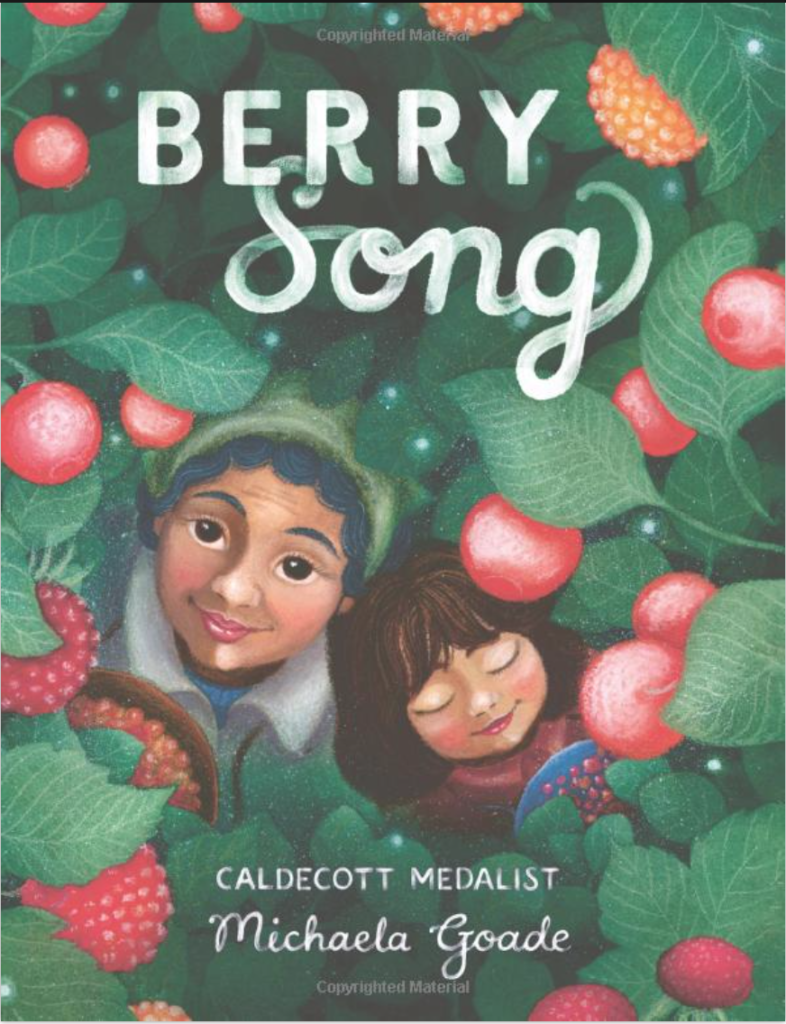 As New York transitions from blueberry season to cranberry, Berry Song, the first self-authored book by Caldecott Medalist Michaela Goade has taken root on the whiteboard ledge in my classroom, where I keep all the books I anticipate kids grabbing over and over again.
In this story, a plucky little girl learns from her grandmother how to "live on the land" by gathering herring eggs, seaweed, and as the title would suggest, berries—lots and lots of berries. There is an emphasis on Tligit values of respect and gratitude for the natural world and connection with the land.
One thing I love about this book is how many entry points there are for different kinds of readers. The kids who pore over illustrations as if willing themselves to live inside them will be sucked into the lush and dreamy watercolors. They will ride the roiling sea, crouch in abundant forests, and salivate at a table piled with berry-filled treats.
The text is lyrical and soothing, a feature appreciated by students who view read aloud time like a relaxing trip to the spa. (I think this would also be ideas as a beautiful bedtime read.) But audience participation enthusiasts who live for repetition and refrains will find joy in the rhythmic lists of berries sprinkled throughout the text. "Huckleberry, Soapberry, Strawberry, Crowberry" is just fun to say, or if we're being perfectly honest, shout.
And for my nonfiction fans, the back matter is a treat. A note from the creator explains her connection to the story and to berry harvesting. It also includes reference to the role of berries in Tlingit traditions and the importance of protecting the land. The stunning endpapers feature a dozen varieties of berries including their English and Tlingit names.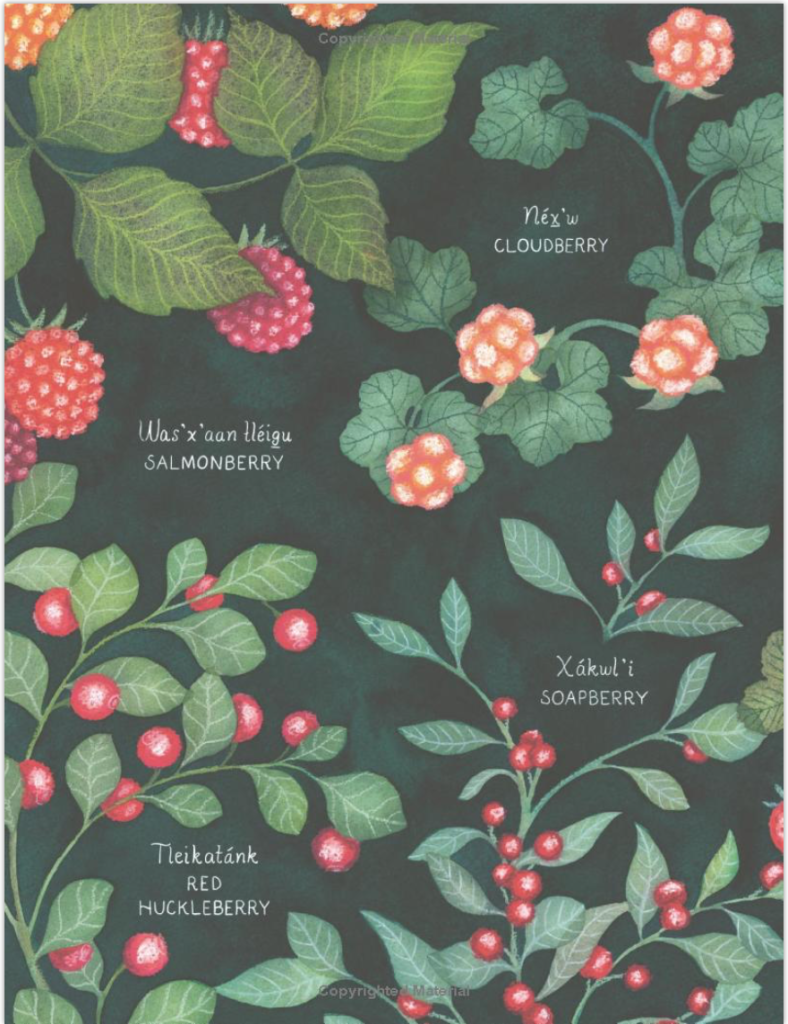 Have you had the pleasure of reading Berry Song yet? What did you find most appealing?