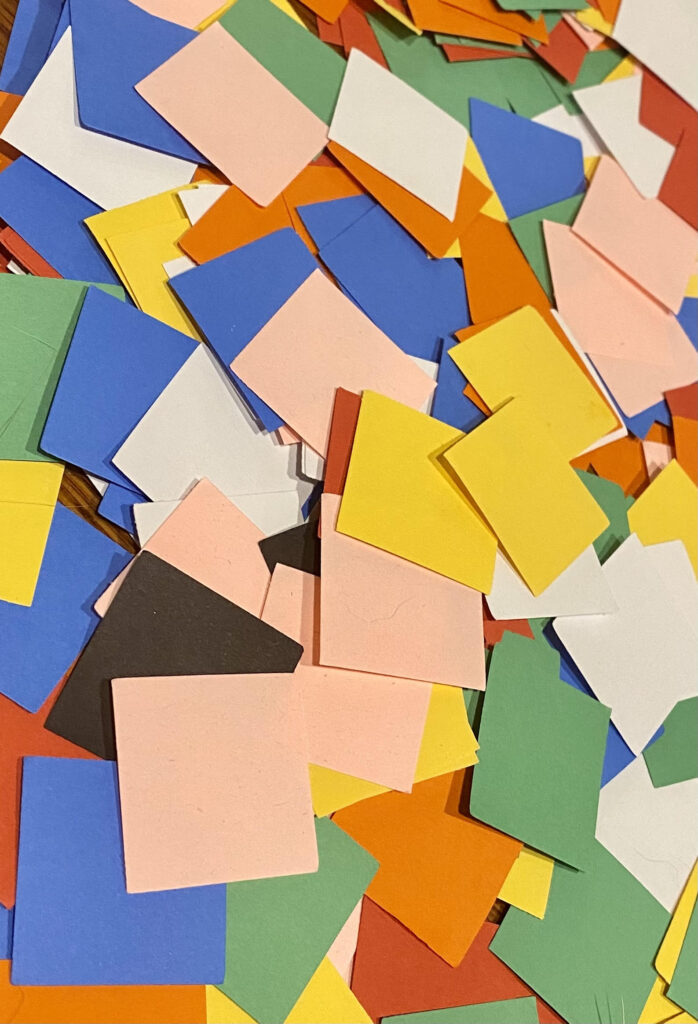 If you're like me, you've got a drawer in your kitchen, or a shelf in your closet, or a corner of your spare room where you keep … stuff.
Stuff that hasn't yet found it's way into a formal place in your home.
Stuff you definitely intend to use someday.
For something. Because it's all kind of cool.
Today's blog post is like that.
It's a collection of stuff that has not turned into a full-fledged post, but that I like and think you should know about.
Let's start with some brief, but heartfelt, book recommendations.
WALTER HAD A BEST FRIEND by Deborah Underwood and Sergio Ruzzier. This picture book came out just this week and is the story of Walter, who is best friends with Xavier, until he isn't. There's no big break-up or argument, the friendship just slowly fades and Walter has to move on. I tweeted about this book on its release day, calling it, "Warm. Pure. Relatable." And it is. It's also beautifully structured.
LIBRARY GIRL by Karen Henry Clark and Sheryl Murray. This picture book is the true story of librarian Nancy Pearl, who, as a child, loved "reading more than recess." It shows how local public librarians gave Nancy access to all the horse books she could handle and helped her gain confidence and overcome her fear of public speaking. It's a love letter to libraries, book lovers and the power of dreams.
FRIDGE-OPOLIS by Melissa Coffey and Josh Cleland. A rhyming ode to a refrigerator run amok with themes of recycling and composting. My husband and I cleaned out our fridge recently and I felt seen. My favorite lines:
The jello had plenty of jiggle.
The orange juice never felt squeezed.
The bacon and eggs didn't scramble.
The peas in their pods were quite pleased.
TEN BLOCKS TO THE BIG WOK by Ying-Hwa Hu. This book is written in English and Chinese and recounts an uncle and his niece taking trip through Chinatown to their favorite restaurant. They count down the blocks and what they see on each one before they reach their destination full of delicious food. There's a glossary in the back providing context for everything they see on their walk and a guide to counting to 10 in Chinese. It's full of family, food and fun.
Now, here are some more bits and pieces:
Want more books to fill out your reading list? Check out this list of 101 recommended titles from the Evanston Public Library. The books are chosen by a committee of library staff that takes its role seriously. My own reading list practically doubled in size after this came out!
Want to listen to two great people talk about children's literature? Author/illustrator Grace Lin and Little, Brown Books for Young Readers editor-in-chief Alvina Ling spoke Oct. 20 on the University of Wisconsin campus for the Cooperative Children's Book Center's (CCBC) annual Charlotte Zolotow lecture. I live in Madison, so I got to see them in person, and they were wonderful A video of their talk will be on the CCBC website soon. Check this link to see it once it's posted.
Want to learn more about turning real-life experiences into fantastic picture book fiction? Register for a Writing Barn online webinar led by e.E. Charlton-Trujillo and me. It's live on Dec. 16, and you can watch on demand after the fact if you're not free that day. We'll talk about how we used events from our own lives to write stories that became picture books. It will be full of tips, advice and cautionary tales.
Want to read one of the best first chapters of a middle-grade novel I've seen in a while? Get a copy of PLAYING THROUGH THE TURNAROUND by Mylisa Larsen and read the first chapter. It's short and enticing with some lines that actually made me snort with laughter. I haven't finished the book yet, but I can wait to read the rest of it!
OK. So, tell me.
What kidlit-related odds and ends are stacked in in your brain?
What else should our blog readers know about?