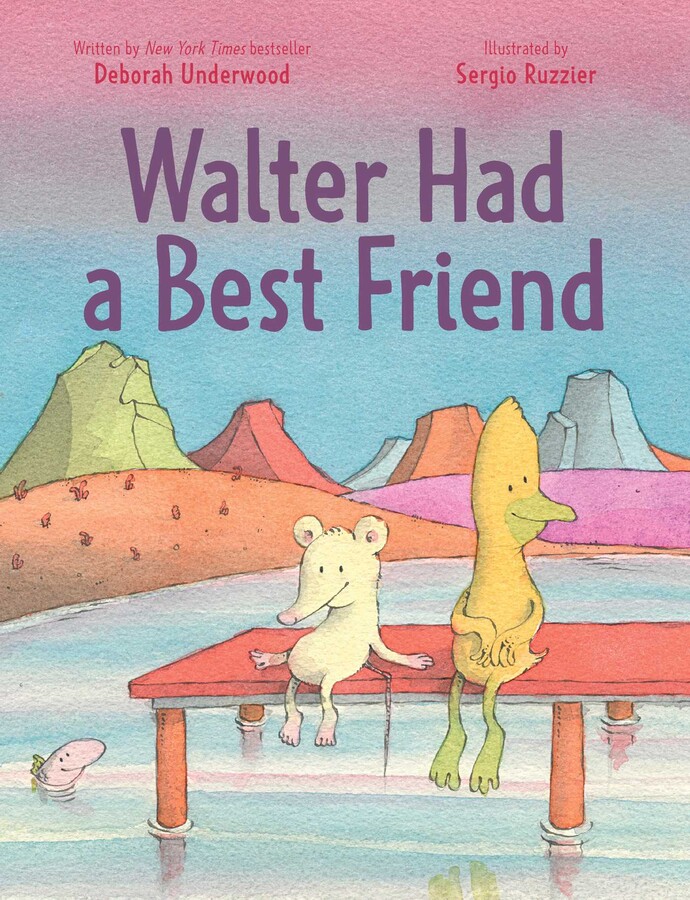 Hello, people. Have you ever had a best friend…until you didn't?
Deborah Underwood and Sergio Ruzzier explore this experience in their heartfelt book Walter Had a Best Friend.
Behold the opening spreads: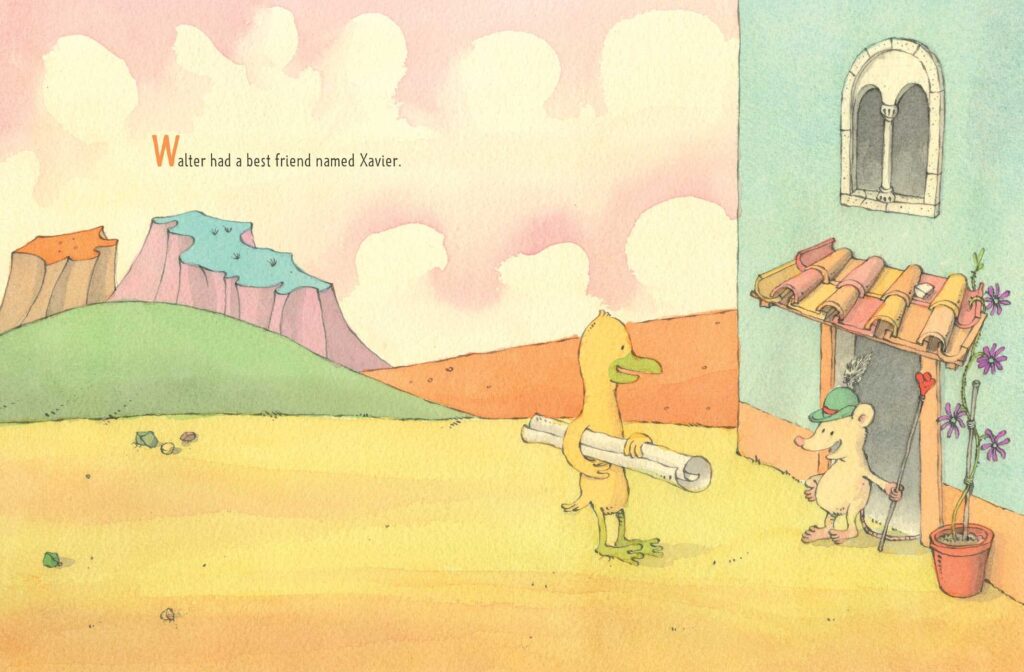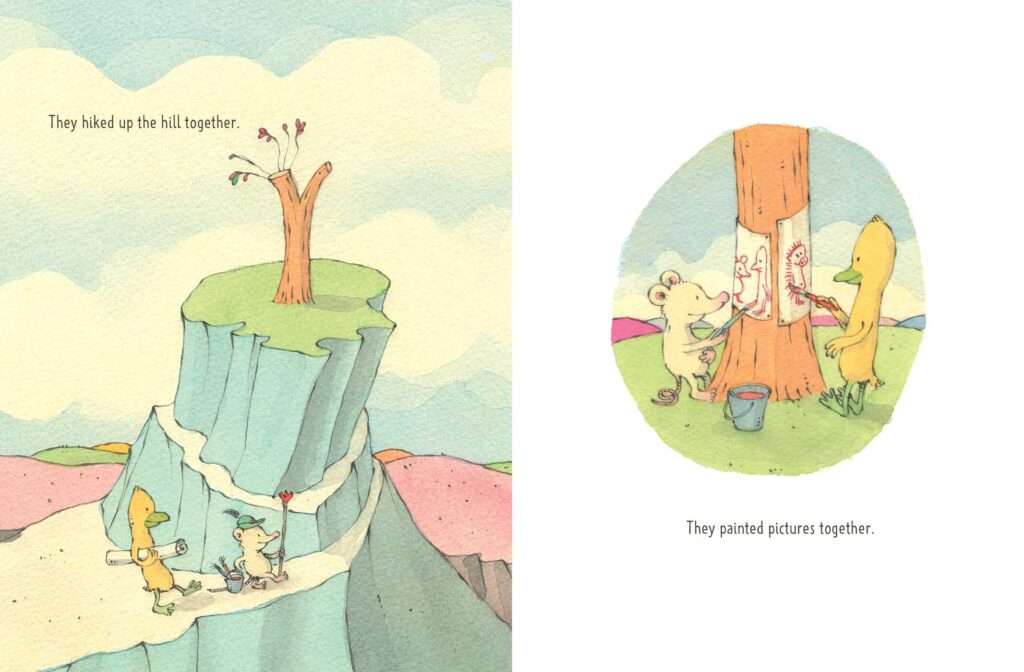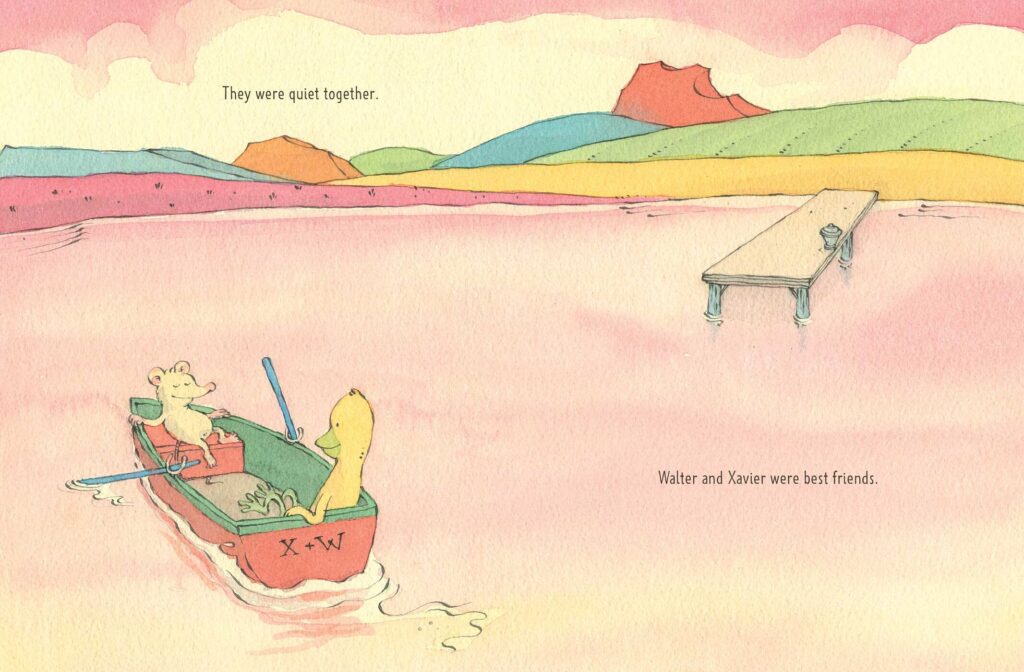 This delightful opening establishes the friendship between Walter and Xavier.
Then something occurs. And that something occurs slowly…and quietly. We discover that these friends are drifting apart, and a new character has arrived on the scene. Penelope.
With Penelope around, Walter finds himself no longer having a best friend. This isn't the result of a big fight or some miscommunication. It just…happens.
While there is a lot to appreciate in this book, my favorite part is its use of effective pacing. Underwood does a lovely job of letting the reader know that this friendship is gradually evaporating over time. She never flat out tells the reader this information. She invites the reader figure it out through the book's pacing.
How does Underwood do this? Well, three things stuck out to me as I read this book.
Spare text. Having just a few words on each spread makes the reader slow down and take in the situation.
Just the right punctuation. The use of well-placed ellipses makes the reader slow down and process the situation all the more.
Repetition of some key words and phrases. These echoes give the text a special lyrical feel that grounds the story and dissuades the reader from rushing through the pages.
Ruzzier's art also adds to the book's pacing. We see the effects of the gradual loss of a friendship–as well as the later hopefulness of a new friendship–through Walter's expressions and body language.
Have YOU been taken by a book's especially effective pacing? If so, please share in the comments below!