It's mid-August and I am ignoring all the back to school ads urging me to buy notebooks in bulk, and the social media photos of friends' children decked out in first day smiles and shiny, oversized backpacks. School doesn't start until after Labor Day here and I am still deep in summer reading mode.
Enter Valerie Bolling and Sabrena Khadija's newest release, BING, BOP, BAM: TIME TO JAM!, sequel to the equally spirited RIDE, ROLL, RUN: TIME FOR FUN! It feels perfect for these warm, stay-outside-all-day days.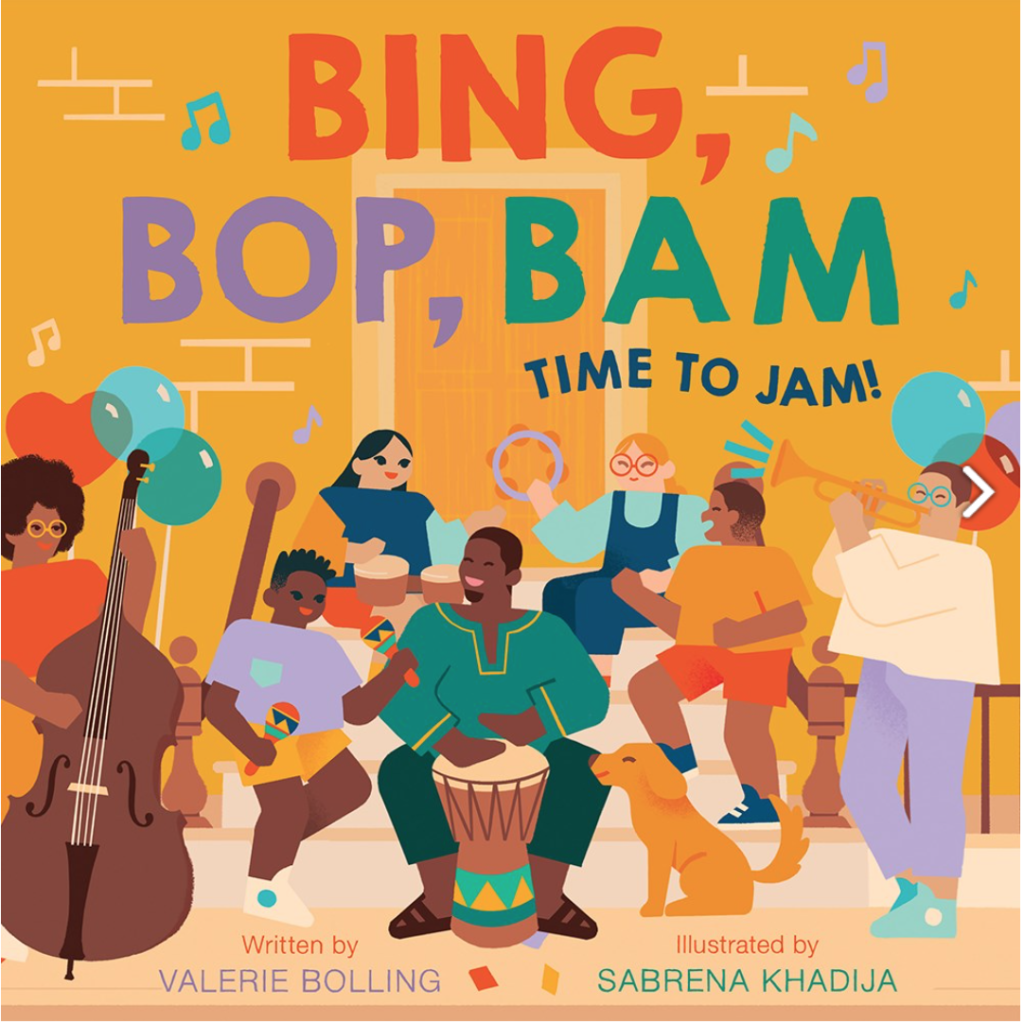 The book opens with an aerial view of children gathered together, making a sign that reads "Neighborhood Jam." After some brief preparations, a joyful community block party ensues with plenty of music, and of course, snacks. Diverse community members dance and play a variety of instruments, some of which are labeled on the endpapers, including a trumpet, maracas, steel drum, erhu and lots more!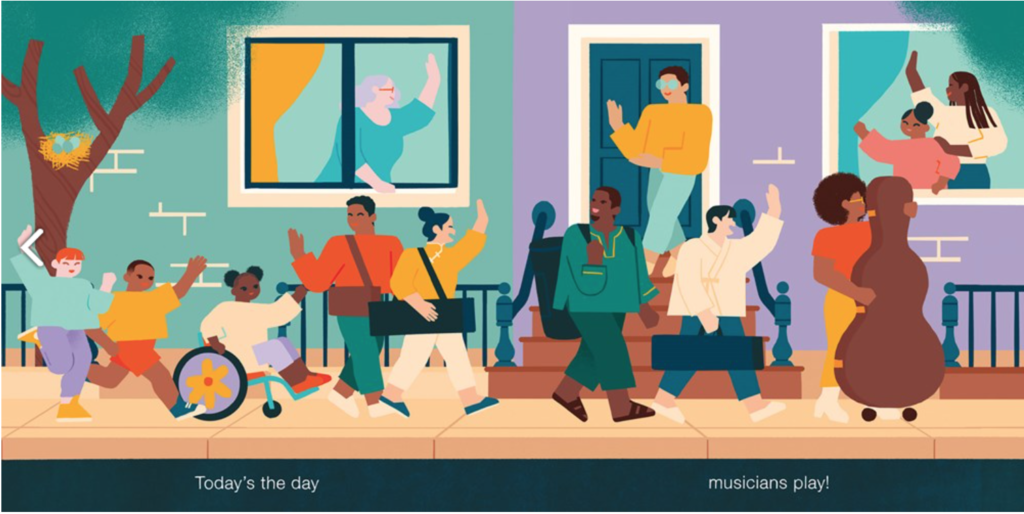 The brief text and engaging art make this book the perfect read aloud for the littlest listeners. Short, rhyming couplets contribute to a bouncy rhythm just right for a music-themed book. And lines like "Zing, zang/twing twang" and "Strummity-strum. Pluck, thrum" provide plenty of onomatopoeia to get kids tapping their toes and joining in. The digital art is bold and eye-catching with vibrant colors. Each spread showcases a diverse community coming together to create music and have fun. Don't be surprised if kids will feel the need to make some "boom-boom bops" of their own after reading this. If I were thinking ahead to an early childhood classroom read aloud (which I'm not, because it's still summer!) I would probably put the tambourines and egg shakers and rhythm sticks in the middle of the rug and tell the children that it's TIME TO JAM!