Well, here we are—shockingly—in December. 'Tis the season to be harried, so for everyone's benefit (including my own), this post will be short and sweet.
In fact, I could probably boil it down to one sentence:
Read Bonny Becker's Bear & Mouse books.
Which one? Any will do. But, given the season, you might try A Christmas for Bear (Candlewick, 2017), which arrived just in time for the holidays: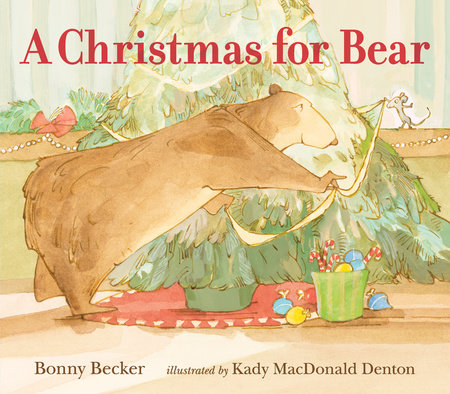 Or The Sniffles for Bear, also appropriate for this time of year: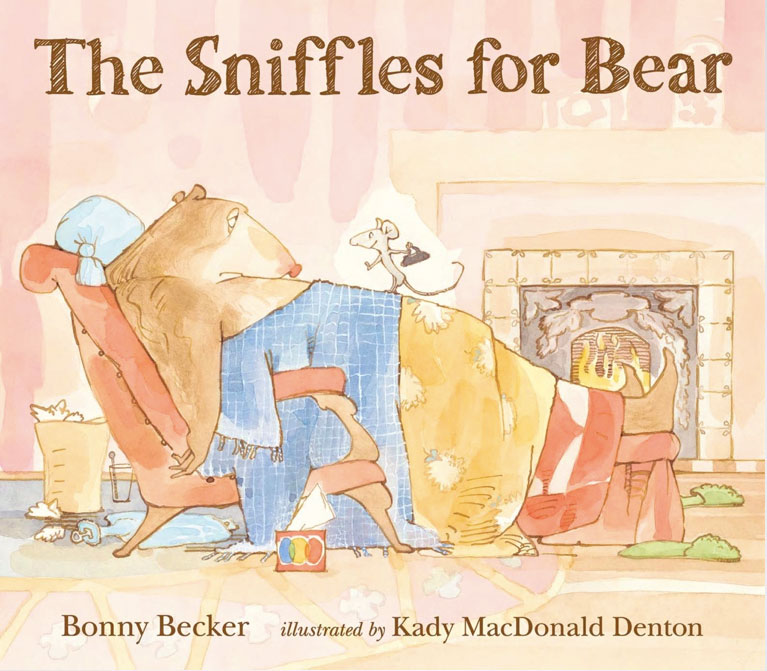 A few of us here have suggested typing the text of well-done picture books to learn from them. I do this regularly with books I love—including several of Bonny's Bear & Mouse stories. Here are a few things I admire about these books:
The narrator's voice (warm, bemused, perhaps with a British accent)
The musical cadence of Bonny's sentences
The characters—crotchety Bear and effervescent Mouse—each with his own distinct and flawed-yet-lovable personality
The warm and genuine friendship between the two
The humor
And then there are Kady MacDonald Denton's charming illustrations, which perfectly animate these characters, add humor, and place them in irresistible settings that invite you to pull up a soft and well-upholstered chair . . .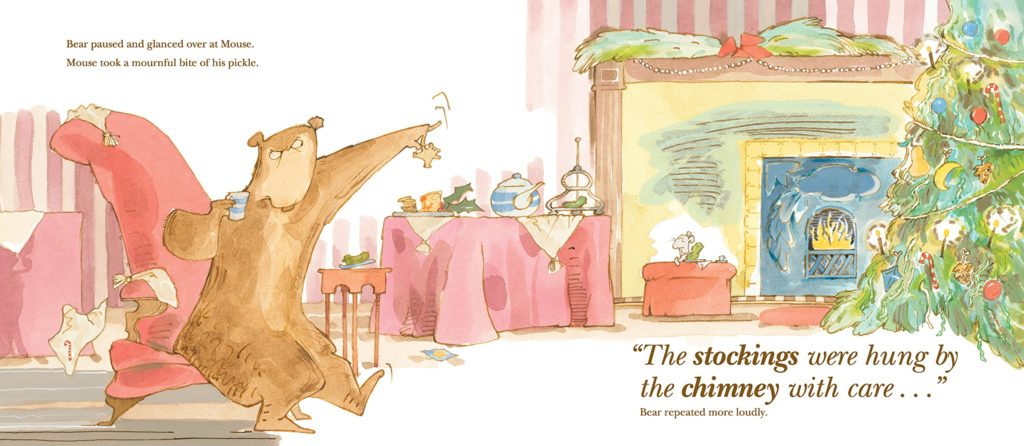 Or pull on your snow boots and join in the fun.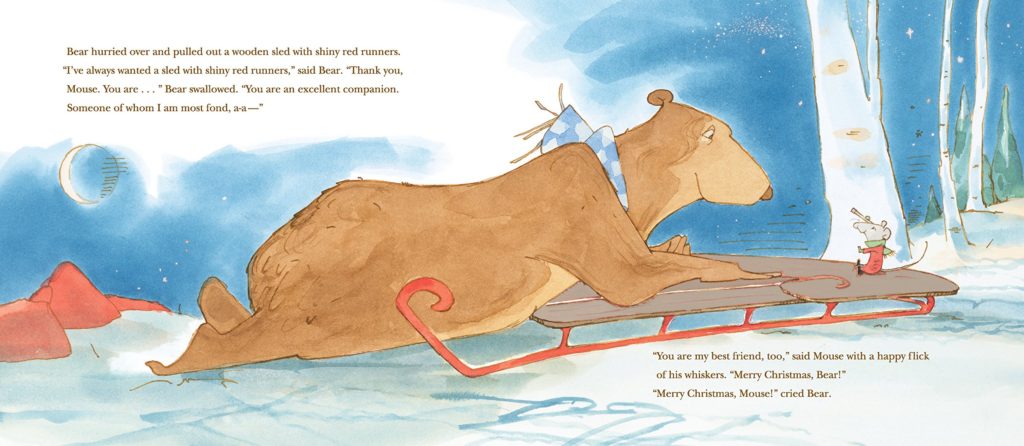 For the record, Bonny Becker also wrote one of our family's favorite holiday books, The Christmas Crocodile, illustrated by David Small. It has little to do with Christmas (aside from all the presents the crocodile eats), but plenty to do with wacky characters, a fabulous voice, loads of slapstick humor, wonderful illustrations, and a classic "Ha!" ending. (The book went out of print, but was reissued last year by Amazon's Two Lions imprint as a "Nancy Pearl Book Crush Rediscovery," a program that's been discontinued, sadly).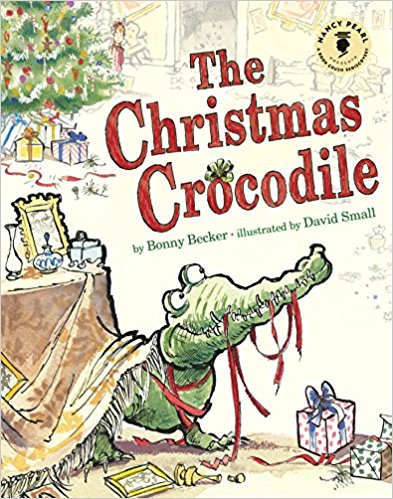 So happy holidays, all, and happy reading. See you next year!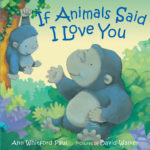 P.S. The winner of Ann Whitford Paul's If Animal's Said I Love You from my last post is David McMullin. Congratulations, David!