Ann Whitford Paul is an author, poet, teacher and mentor to many writers (including me). In addition to her acclaimed children's books, Ann is the author of Writing Picture Books: A Hands-On Guide from Story Creation to Publication.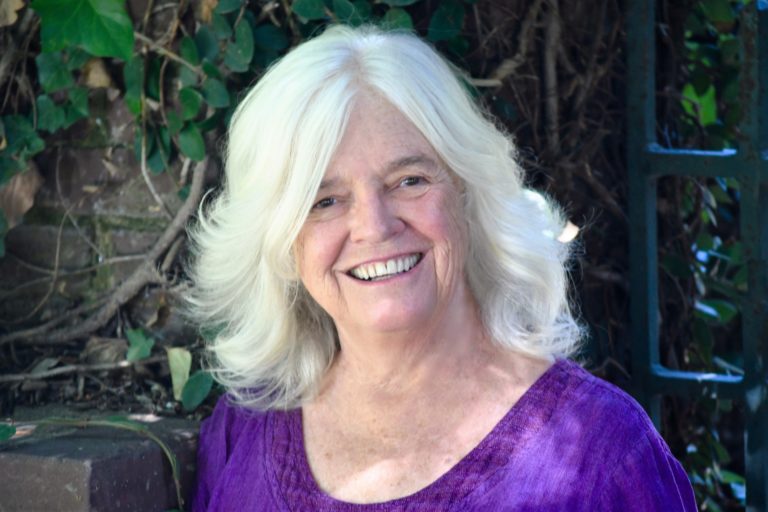 Ann's latest book is If Animals Said I Love You, illustrated by David Walker (FSG, 2017), which Kirkus praised for its "bouncy and fun to read aloud" verses and "adorable" art. (To win a copy, leave a comment below.)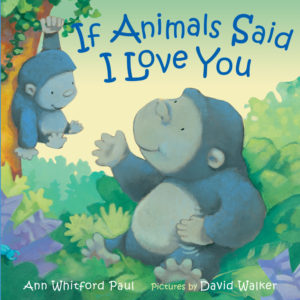 This charmer is a follow-up to If Animals Kissed Good Night, a longtime Amazon bestseller currently ranked at #91 with nearly 1,000 fabulous reviews (not that we pay attention to such things, of course!).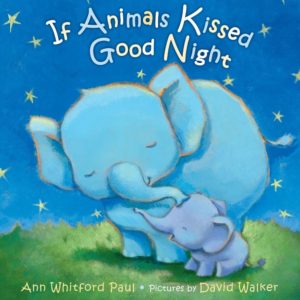 I first met Ann when she was signing books at my then-neighborhood bookstore in Los Angeles. My son was in a Snugli at the time, which means we've been friends nearly 20 years! I recently got to chat with her when she was passing through Chapel Hill, and am so pleased to have her visit here at PBB. As you'll see, she's honest, down-to-earth, and funny, and always willing to share her experience with others.
So here are my questions—and Ann's responses in bold.
(1) The journey of If Animals Kissed Good Night from picture book to blockbuster board book is so interesting and encouraging. Can you tell us a bit about it, and about the companion books it inspired—especially your latest?
First of all thank you so much Linda for your friendship over the years (I so admire your talent) and for these thoughtful questions.
If Animals Kissed Good Night was inspired by a game my son Alan and I used to play on the days we visited the zoo (which was so near we could go several times a week.) After story time and before I tucked him into bed, we used to pretend we were some of the animals we'd seen and kiss like they might—we would make our arms into elephant's trunks and kiss, get down on the rug and squirm like snakes, and try to stretch our necks as tall as giraffes and kiss, etc.
Initially I tried to write this manuscript in prose exactly as it happened—a parent and a child kissing, but when one editor rejected it with the comment the manuscript felt "incestuous" I knew I was on the wrong track. I decided to make it entirely imaginary and wrote couplets for each animal. But it needed a through line which is why the sloths kissing slowly appear several times.
The book was illustrated by David Walker (who also illustrated our Little Monkey says Good Night. I adore his work. It's warm and soft, gentle and loving.
The picture book was doing well, not great, when much to my surprise, it was taken out-of-print. I was devastated, but my publisher, FS&G, unbeknownst to me had another plan. A new edition was in the works—a board book, with a different cover— and WOW! The book took off!
Not long afterwards, my husband and I were planning a trip to New York and since my original editor, Melanie Kroupa, had retired, I set up an appointment to meet my new editor Janine O'Malley. I'm so glad I did, because she asked me to consider doing a companion book. Back home I wrote two! If Animals Bathed in Tubs and If Animals Wore Clothes. She rejected them both—two days before Christmas! Not a very happy holiday!
However, she did suggest another possible title, If Animals Said I Love You. That discouraged me. It felt too similar to animals kissing. How could I make it different? Luckily, at least for this project, my son Alan, now with a child of his own, lives in Africa and we were planning a visit. I determined, in spite of my misgivings, to try and do what Janine requested. While we were on safari, or trekking to see chimps and gorillas, I worked on my couplets.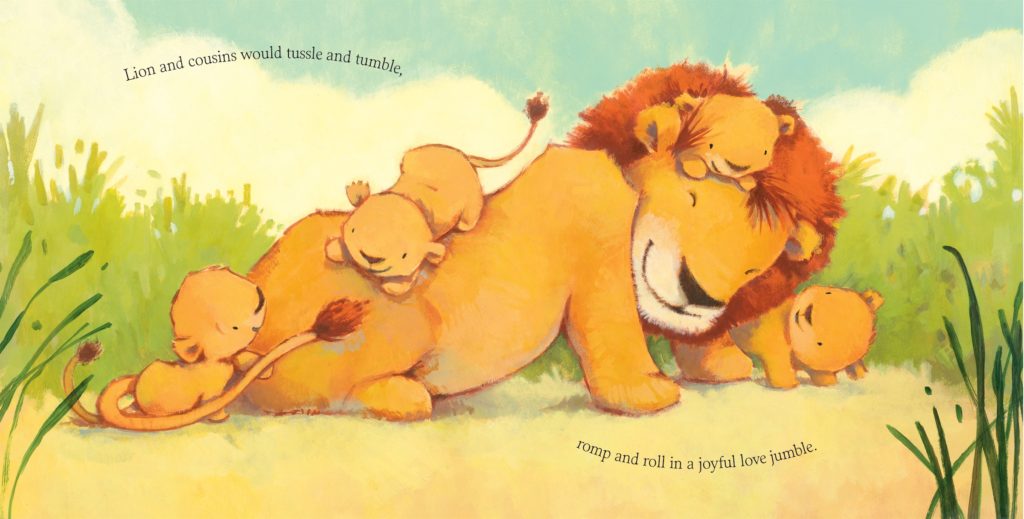 Doing a follow-up book means the writer already has a form to follow which makes writing a little easier. By the time we returned home, I had a completed the draft which FS&G bought immediately.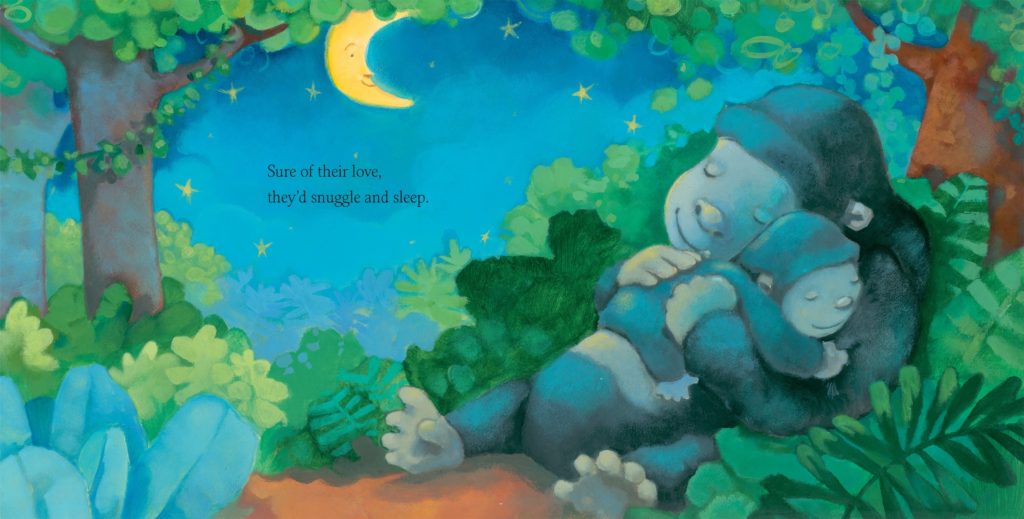 Then they asked for two more. If Animals Said Merry Christmas was a pleasure to work on because I am crazy for the holiday. It will be out in the fall of 2018 and the next fall, 2019, look for If Animals Went to School.
(2) A few years ago you self-published 'Twas the Late Night of Christmas, illustrated by Nancy Hayashi. When we talked recently, you said "Never again!" Can you tell us what prompted you to go that route, and what you learned from it?
The book started out as a poem I had written for our annual Christmas letter. As I mentioned above, Christmas is a special time for me, bringing the family together and forgetting day-to-day cares and chores to celebrate love and giving. At the time I must have also been exhausted over the upcoming holiday because the poem takes off from the famous rhyme by Clement Moore to imagine help coming to clean up after the mess. I submitted it to several publishers, but it was clear it spoke more to parents than children. That's why I decided to self-publish with the talented Nancy Hayashi doing the illustrations. But once a project is written and illustrated, there's still much that needs to be done. The book needs to be designed, edited, printed, etc. That all costs money. And takes time—time I would rather have spent writing more books.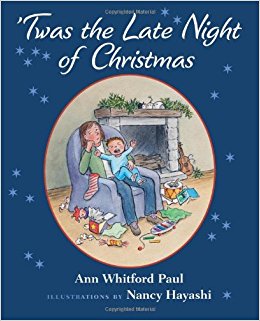 The promotion part threw us for a loop. My sister-in-law Jane Kaczmarek of Malcom in the Middle fame made us a YouTube video (watch it here) but neither Nancy or I were horn-tooting, singing, shouting, turning triple flips, kind of people. And that's what you need when you self-publish. The most successful self-published authors are those who already have a platform for promoting their books—like a blog where you post craft ideas and can mention your book, or a school program promoting a specific issue or your special expertise where you can share your book.
I'm glad I had the experience of self-publishing, because I came out of it with a new appreciation for publishers and all they do to make our manuscripts the best they can be. Even though I may bemoan a lack of marketing and promotion, it's better than having to do it myself.
(3) You're in the process of revising Writing Picture Books, which is regarded as a classic by aspiring and published authors alike. Any hints at what might be different in the new edition? And will you share your top three tips for picture book writers?
In the ten years since the first edition was published, much has changed in the industry. Picture books have gotten shorter. Editors are looking for "edgy." And agents are more required than ever. The new edition will have several new chapters on Page Turns, the Publishing Business, Self-Publishing, finding an agent and an additional Plotting chapter. The old examples of published books have been replaced with examples from books published in the last ten years. I've enjoyed the opportunity to have a second look at the book and even learned some new things myself. I hope all my readers will feel the same.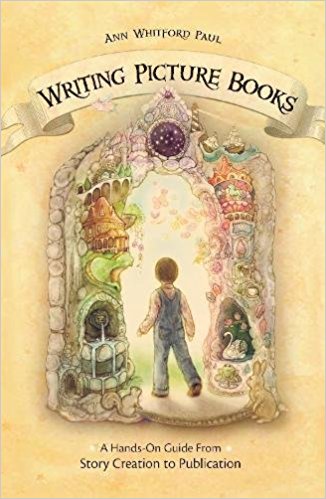 Three top pieces of advice for picture book writers?
Read lots!
Write lots!
Don't try to write to market. Write the stories only you can tell.
Thanks so much for visiting, Ann!
For more about Ann and her books, visit her website, and be sure to sign up for her helpful and encouraging newsletter.
* * * * * B O O K G I V E A W A Y * * * * * *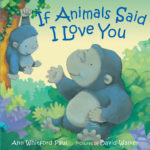 To win a copy of If Animals Said I Love You, leave a comment below by December 1st. I'll announce the randomly-selected winner in my next post.
And the winners of the William's Winter Nap Giveaway are Lauren Kerstein and Suzanne Kaufman. Thanks for reading!
buy super Cialis
http://crescendodesign.com/wp-includes/js/tinymce/themes/advanced/img/new/zetia.html
Vardenafil no prescription