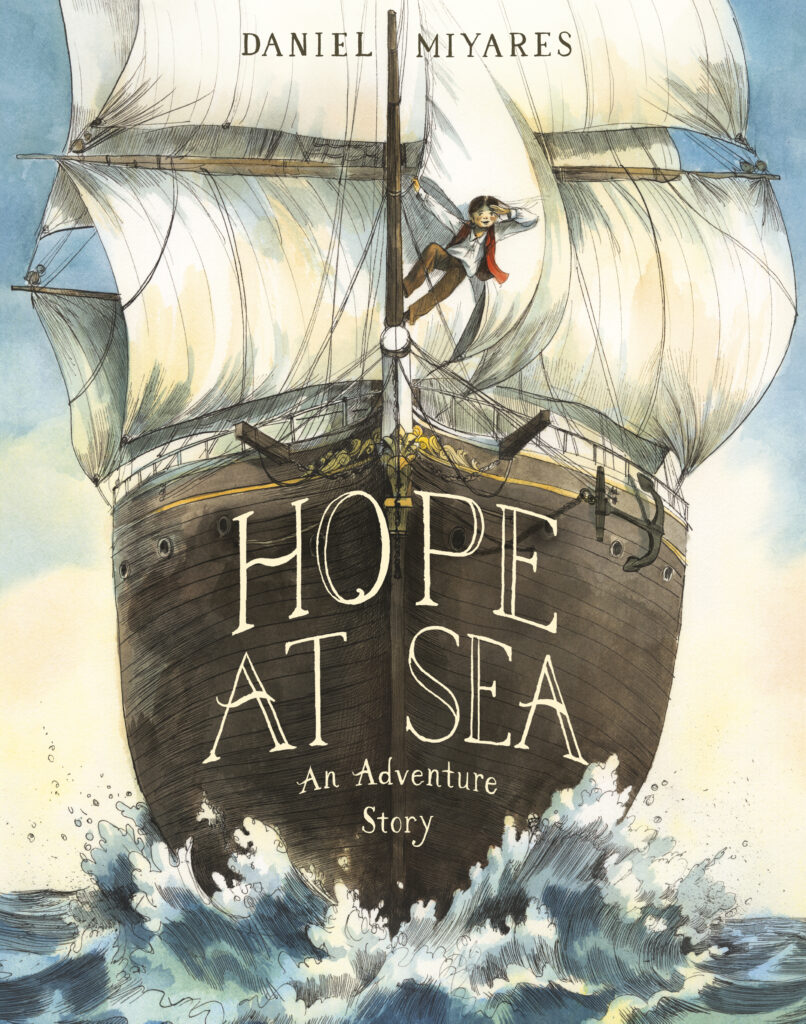 As blustery winds send pecans plopping perilously around my head, November seems the perfect time to introduce a book where the elements play a big role in the story. I'm thrilled to interview Daniel Miyares about his new book, HOPE AT SEA (Anne Schwartz Books). I was honored when Daniel agreed to illustrate my COME NEXT SEASON (FSG) some years ago. Daniel is very versatile. During an annual "Girl's Art Weekend" a few years ago, I giggled over his hilarious illustrations in PARDON ME, and SURF'S UP, both found in a beachy bookshop on the Outer Banks of North Carolina.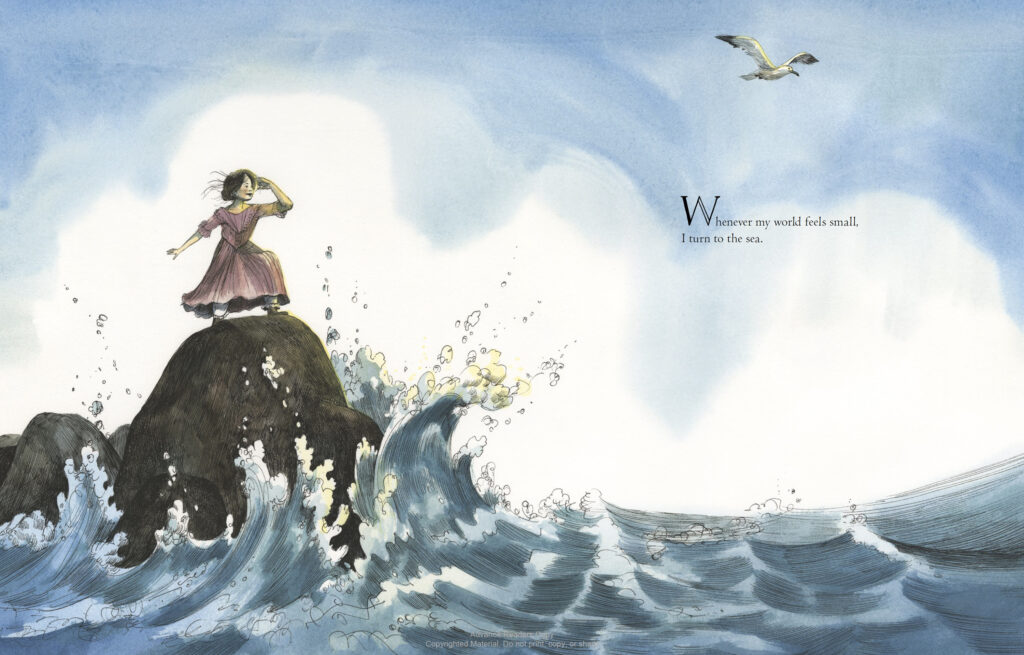 Daniel's newest book – out today – introduces us to brave, young Hope. Unbeknownst to her parents, she stows away on her father's 19th-century merchant vessel. But look! The wind has picked up and the sky is darkening. Could there be such a thing as an adventure that is too exciting?
Kirkus praises the book as adroitly told and illustrated "with a clever surprise twist ending, while its illustrations combine a historical-looking style with accurate historic details. Skillful design decisions use double-page spreads to show the breadth of the ship's deck or the expanse of the ocean, while smaller spot illustrations are used to vignette important action that isn't described in the text… A skillfully presented tale of the sea and beyond."
So first, Daniel I have to ask, of course, where the idea for this story originated. Is it based on a real person?
HOPE AT SEA is fiction. It all began with a conversation I was having with my daughter, who was in elementary school at the time. She was unpacking all the concerns of the day and as I was listening to her I had this overwhelming urge to try and protect her from all the things the world was throwing at her but I knew I couldn't. I figured the best I could do was to try and encourage a sense of resilience and hope in her because there was no way to stop the storms of life. They're going to come our way at some point. That became the heart of my idea for this story. The rest was built around it.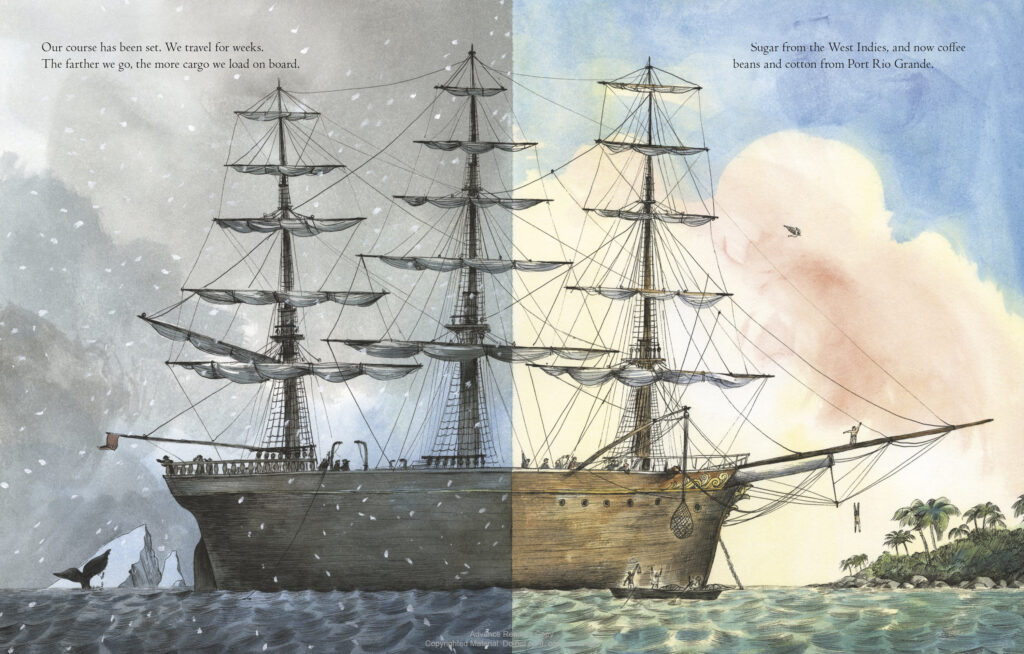 Since your 2015 book, FLOAT, was also about a voyage of sorts, have you always been a boating enthusiast? If so, how'd you fall in love with boats? If not… what possessed you?! (grin)
Love it! I was asked about this recently! I don't own a boat or currently live near the ocean. When I did however, I felt like the ocean has been a very healing and contemplative place for me. My imagination goes way out beyond the horizon when I'm by the sea. There's a comfort and mystery there that's hard to shake. Also, the ocean and boats played an important role in my family history on my father's side. I suppose that has always intrigued me too.
Often in my books the settings act almost like characters too. The ocean in HOPE AT SEA is a prime example of that.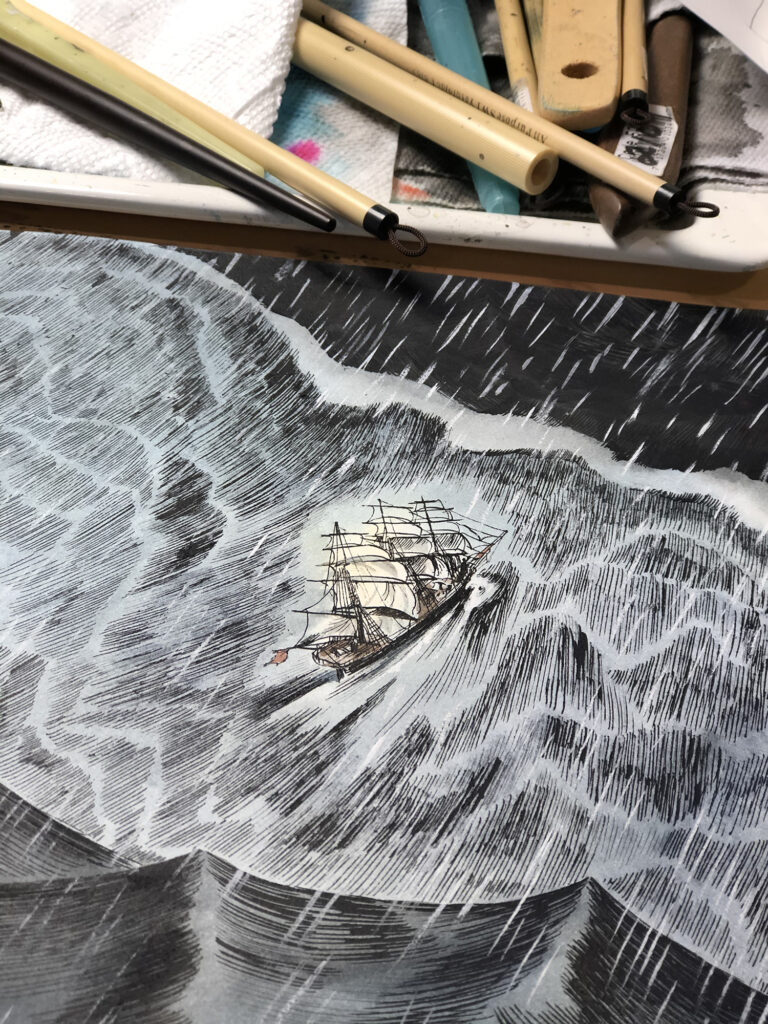 I don't think I've seen a lot of historical fiction in picture books in the past decade, so I hope your book will bring it back in fashion. Are there other eras you'd like to explore? And how much research do you do to capture an era?
Great observation. I got a taste of really digging into the history of a picture book subject by doing biographies. So far in my book making career I've had the good fortune of illustrating some marvelously written books about Mark Twain, Srinivasa Ramanujan, and Rachel Carson. The research required for these types of books is extensive. You have to spend many weeks digging just to figure out what you don't know. I realized that I love the investigating.
HOPE AT SEA was no different. I really wanted this story to have a sense of time and place, because otherwise I don't think you would care about this family. Also I didn't want the details of the time period to become stumbling blocks for the reader. I just wanted them to be. To do that I needed to spend a lot of time learning. I ordered books of plans for building clipper ships so I could understand how they were put together and why. I collected lengths of gnarly ropes so I could learn how to tie the knots that Hope would be using.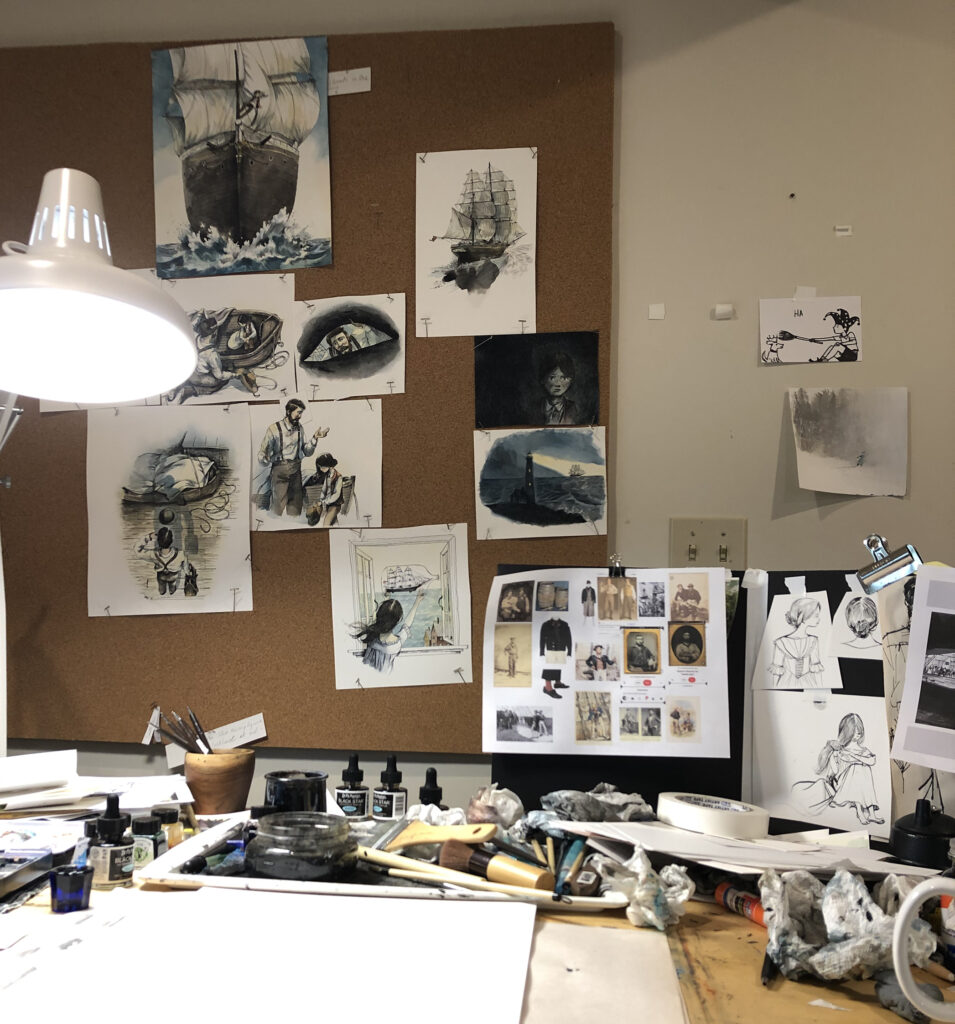 As for other eras to explore, I'm certainly open to anything! I will say that the old American west is interesting to me, but that may need to be a project for an older set of readers. I'm not sure.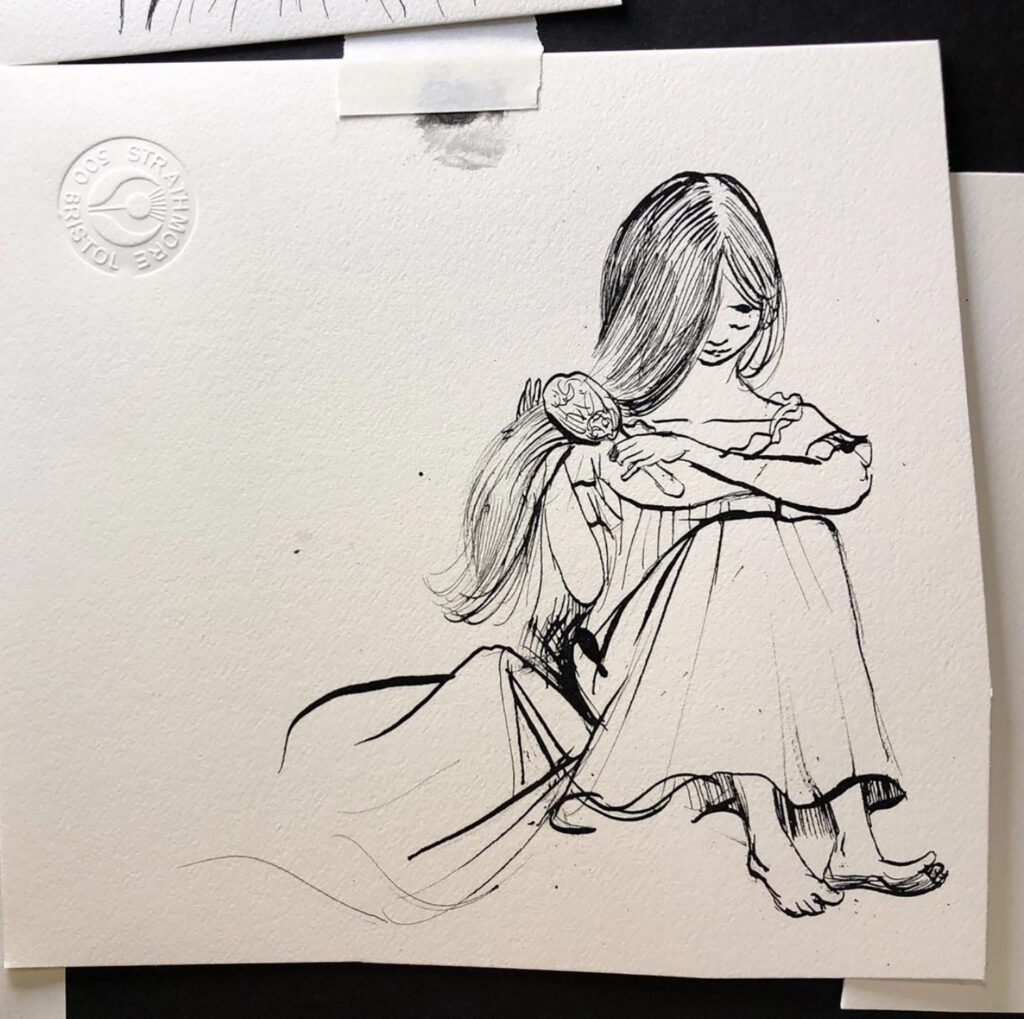 I see you as a remarkably versatile illustrator. As I mentioned above, you've done hilarious, zany books, and you also produce pensive, evocative books with a lot of atmosphere. Do you think of those as two different illustration styles? And is there any difference in how your ideas evolve for those two very different types of books?
I do like to do a variety of things for sure. I try not to look at what I do as one style or another. My hands can only make the marks they can make. I've tried to not do me and it just doesn't work. Really I want to approach each book as the story demands it. I only have a certain amount of levers that I can personally pull when it comes to making art. We all do. So when I begin on an idea I'm looking for which of my levers need to be pulled to make it what it needs to be. Regardless of how the illustrations look I think it should be an honest reflection of the emotion of the story. That's what the readers need from me.
I do hope that whether I'm making a humorous dialogue driven book or a dramatic historical one that I leave room for all parts of who I am.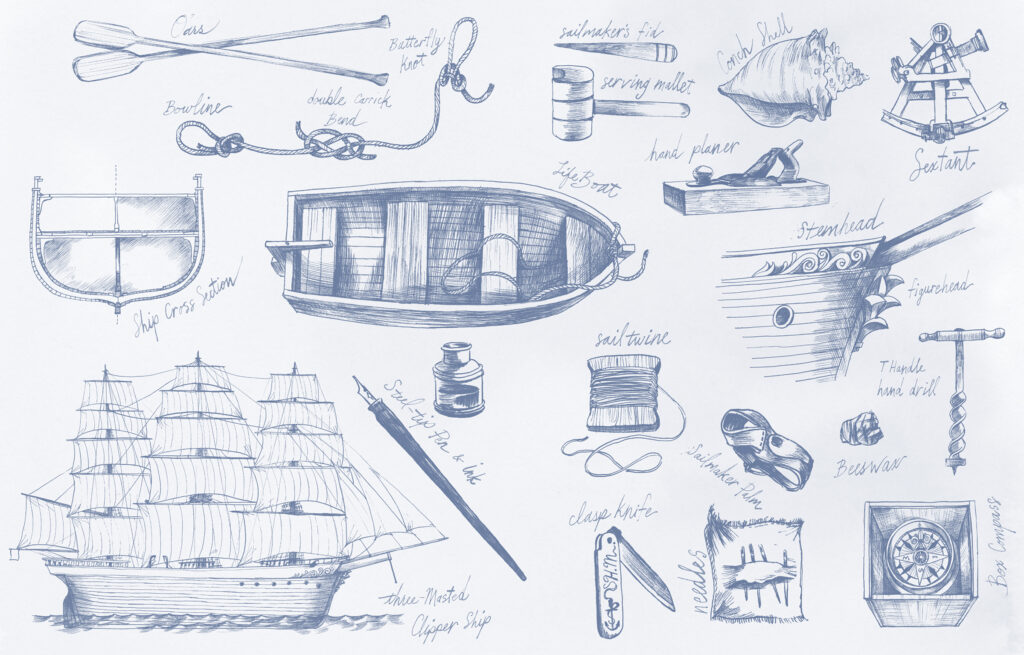 I adore the endpapers of this book! I also love that this book, like our 2016 collaboration, COME NEXT SEASON, has a different illustration on the case cover than on the dust jacket. That's the first time I'd ever had a book produced that way. Is that the kind of decision that's made in-house, with the art director requesting separate art, or is that something that is more commonly proposed by the illustrator?
I'm not sure what everyone else's experience is with it, but I try and pitch all that I would like to see in a project. For me as a book maker there is no harm in suggesting what the case cover and end papers could be as long as it lifts up the story. It is always a collaborative effort with the editor and art director to figure out what should ultimately be done with those elements. Sometimes there are production concerns to consider that are outside of your control, but overall I've worked with some of the most fantastic teams in the business and they always want to hear a good idea. You just got to do the work.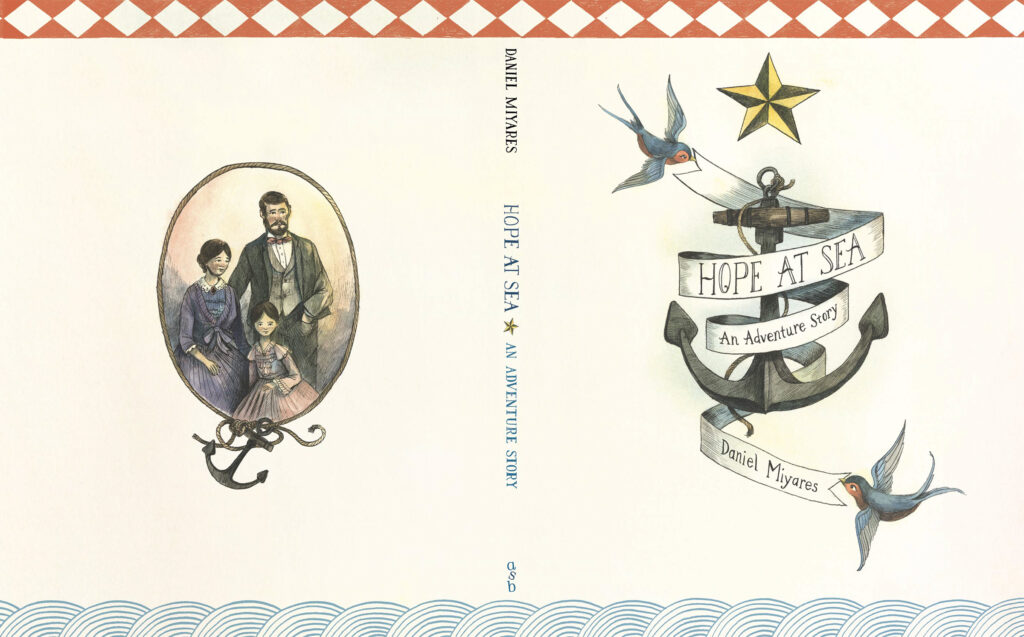 This story is told in prose, whereas FLOAT was wordless. Do you come to those two styles of storytelling differently?
I've learned that for me each book idea begins with the same basic ingredients: words, pictures, page turns. I've also learned that no two book ideas are the same. Once I get a little down the road on the idea those ingredients seem to be needed in different amounts to properly tell the story. I just try to keep an open mind to what's necessary. I rely a lot on my creative partners like my publisher, editor, art director, agents, and book maker friends to trade ideas and gain perspective on a project. It's easy to get bogged down in a concept. Forest for the trees and all that. I've had moments where it was clear that although I had written five or six different manuscripts for a story with sketches, words weren't needed in the end. The illustrations carried the day. I've also had moments when I knew my artwork was trying to do too much and all I really needed were just the right words to get the reader where I wanted them to go. I love that back and forth dance.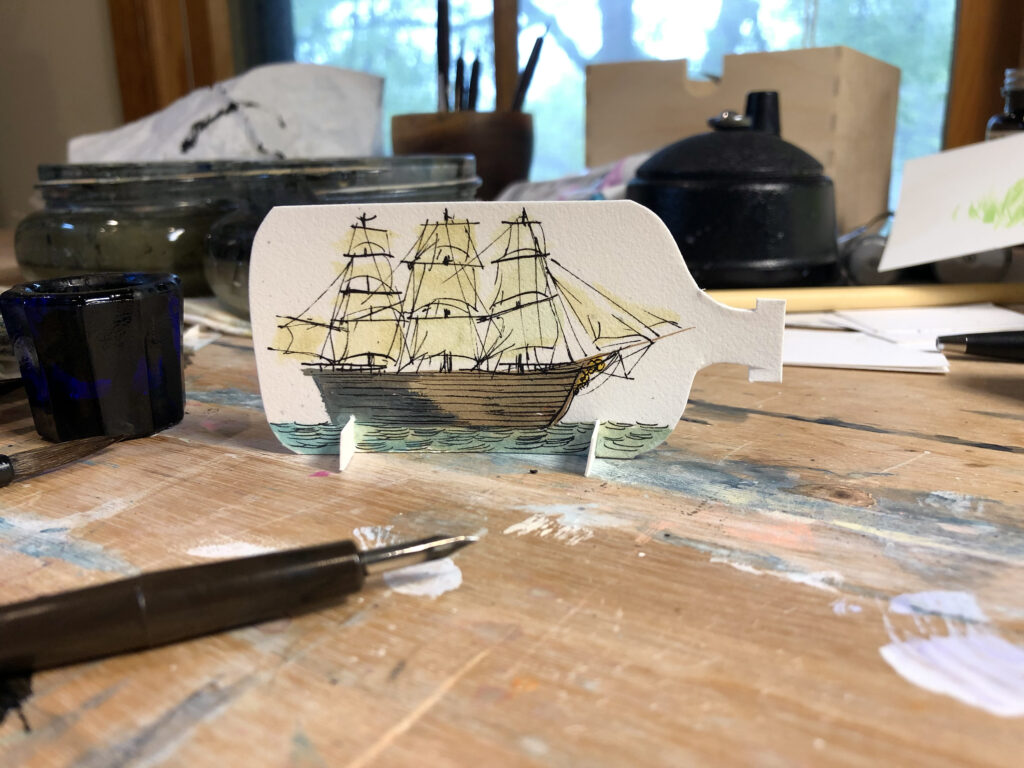 Happy book day, Daniel! Thank you for stopping by!
Thank you so much for having me on the blog! It's an honor to get to connect and share.
EXCITING NEWS, READERS! Daniel is offering a signed copy of the book to one PBB reader. So be sure to pop down and leave a comment below to be entered into a random drawing for the book. AND, if you're reading this early on the day this post goes live, Daniel will be doing a live reading of the book on Instagram at 1pm central time on Nov. 9th. (Edited later to say Daniel left it up for replay so you can still enjoy a closer look at the book on his Instagram feed.) He'll be reading, sharing about the making of the book, taking questions, and maybe even giving some things away. Tune in!! (Instagram handle:danielmiyaresdoodles) And, of course, you can also visit Daniel at his website, www.danielmiyares.com.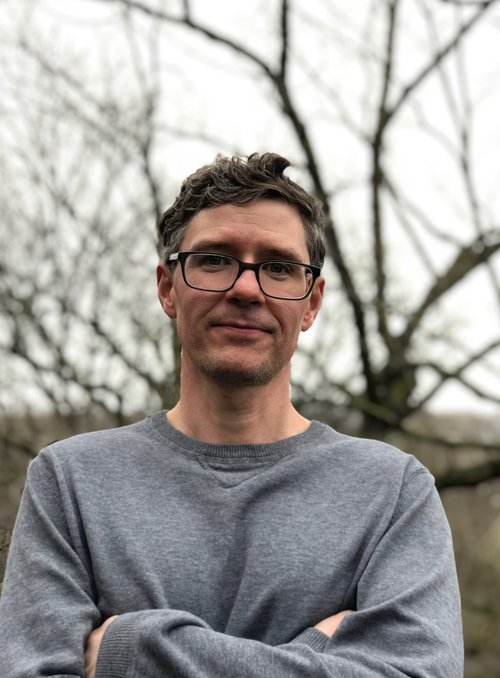 Daniel Miyares is a critically acclaimed picture book author and illustrator. Some of his books include: Float, Night Out, That is My Dream, and Bring Me A Rock!. Daniel has been called "…a master of visual storytelling."– Jody Hewston, Kinderlit, and "…enchanting, versatile" – The New York Times. He believes that our stories have the power to connect us all. Daniel's story currently takes place in Lenexa, KS with his wife, their two wonderful children, and a dog named Violet that gives them all a run for their money. Some of his partners have included: Schwartz & Wade Books, Chronicle Books, Candlewick Press, Simon & Schuster BFYR, Nancy Paulsen Books, FSG (BYR), North/South Books, Charlesbridge Publishing, The NY Times.