Do you ever get that feeling when you look at a book's cover and read the title, that once you open it up, you'll be in for a treat? That was the case for me with Petra, by Marianna Coppo. My record on this blog shows that I've experienced it before.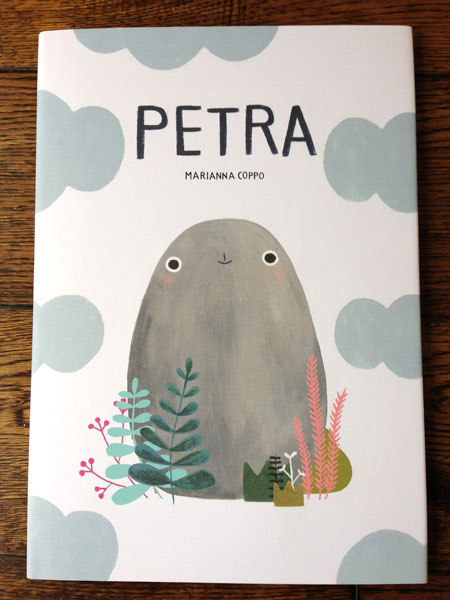 Petra is a story told about a stone and changes in it's life, but continually seeing things optimistically. It's a really special story that leaves you smiling at the end and also feeling quite optimistic. As always, there are many things I could focus on in this book, but today I will try to draw your attention to the power of the unexpected.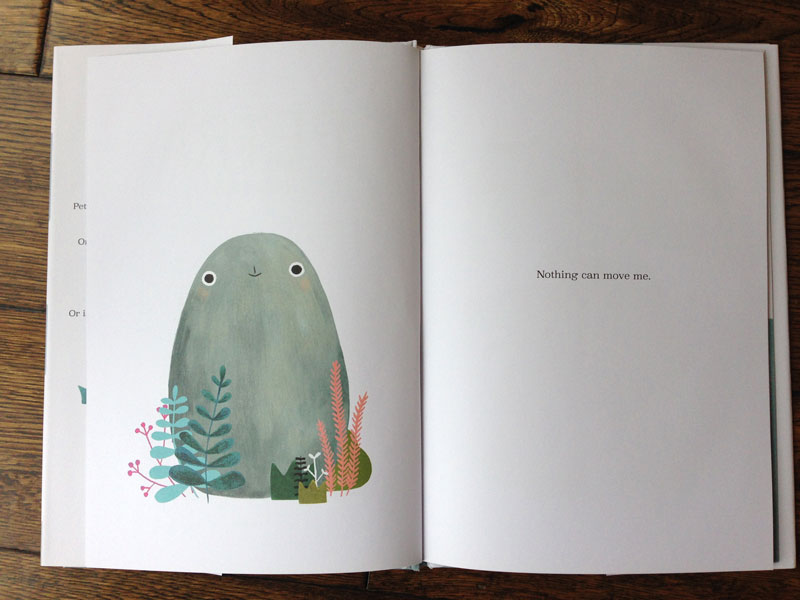 Petra starts out as a story about a seemingly giant stone that has stood the test of time.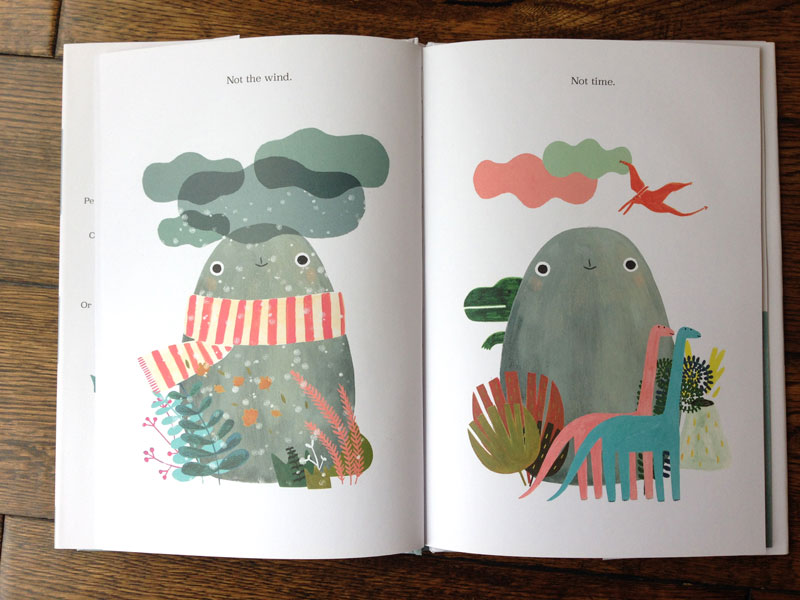 You don't get to know Petra by name, outside of the cover, but you know this stone has seen the eons of time go by and sets you up for it with a couple of pages informing us the reader this is the situation.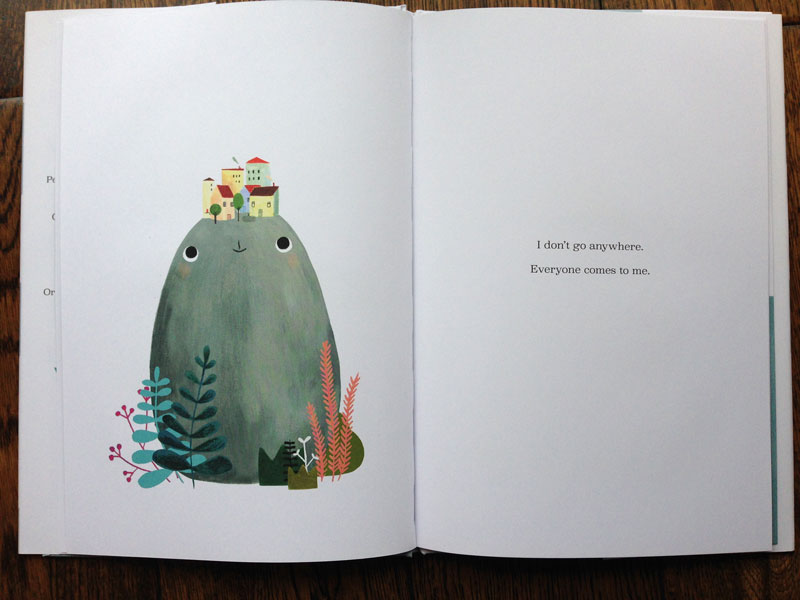 Then just as your accepting this reality of this "mountain", Marianna Coppo adds in that twist.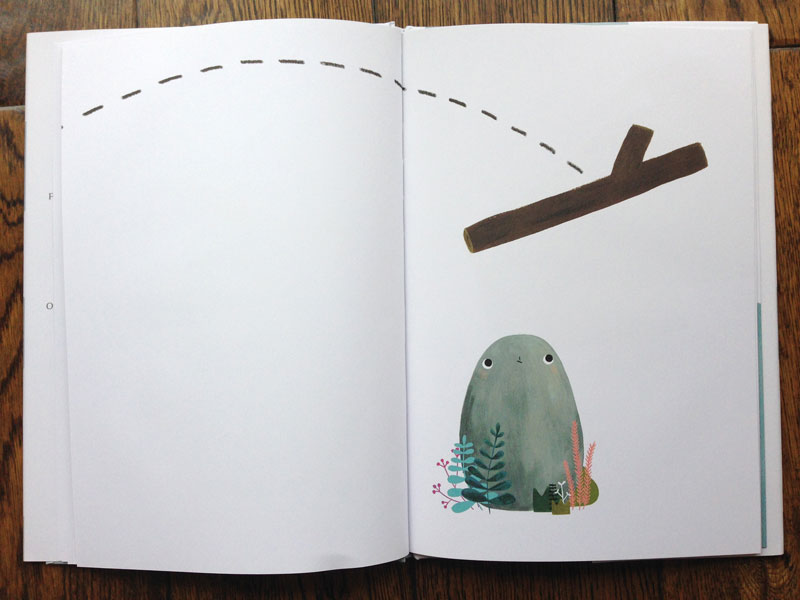 And you're suddenly brought into a new reality. But it doesn't stop there. Coppo continues to set you into these pattern of getting comfortable with the present state of reality, and then she brings in the unexpected again.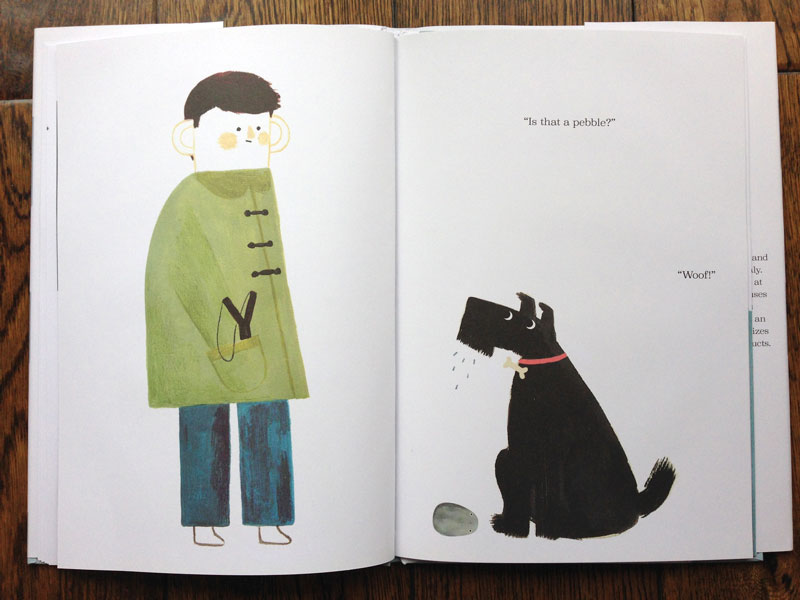 And again. I really appreciated how each twist really was something that really wasn't predictable, but felt absolutely right – and the final twist is the best of all! I think what really strengthens this surprise effect is that Marianna Coppo uses these twists to build into this character of this mountain/pebble/egg/pebble….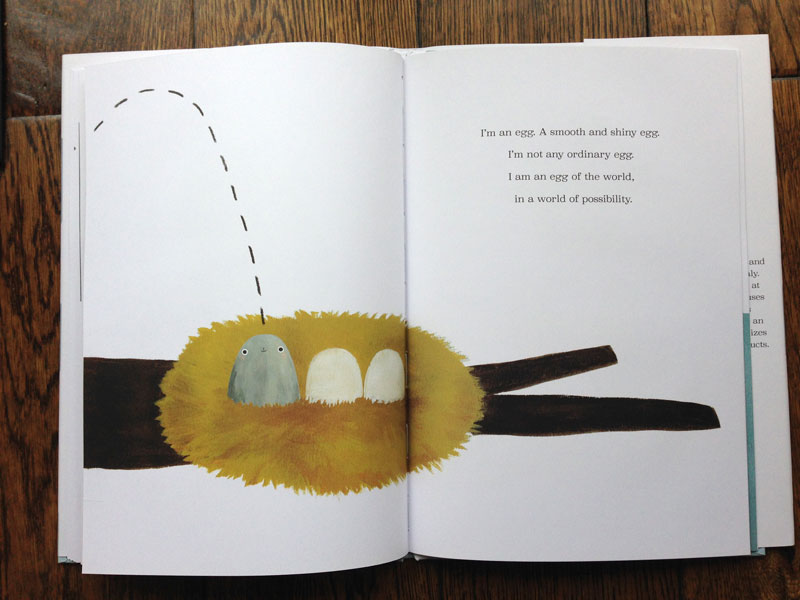 Petra is all together funny in it's response to each of these new situations. This stone's instant optimism helps Coppo with settling the reader into this comfortable state of understanding the current situation. It's as if just as we've agreed with Petra that this new acceptance of circumstances is good, and we're ready for what's next, that's when these twists come.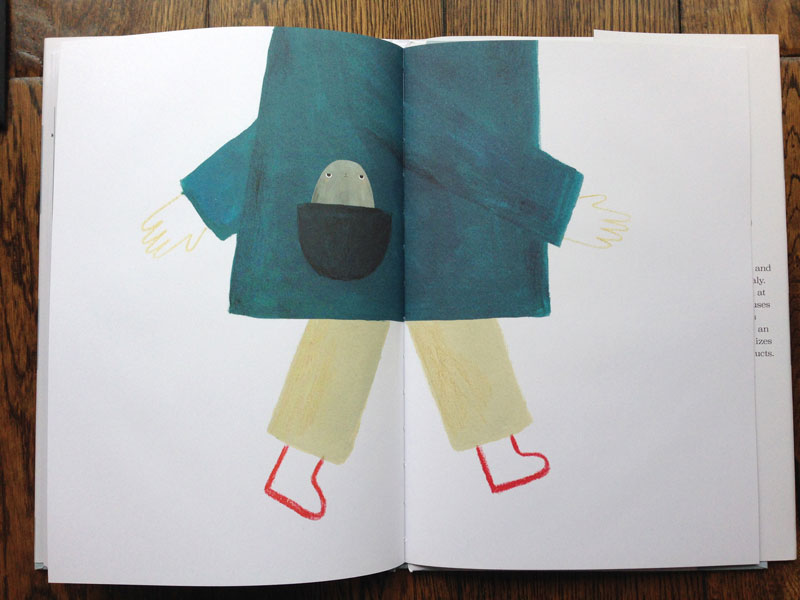 I almost feel guilty talking about a book's unexpectedness and story twists, as I don't wish to ruin it for anyone. But Petra is such a good book, I'll wager you'll still be quite pleasantly surprised with it. For me, that's the challenge I'm taking away from this book. If I'm adding twists and surprises to my work, am I pacing them right? Are they an integral part of the characters, the telling of the story itself, truly suiting the book? I hope this can shine a light on the power of the unexpected for you in your reading and writing as well.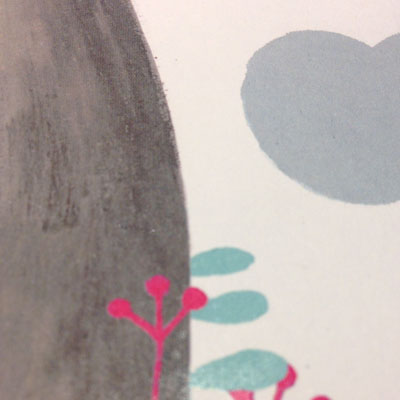 Special Bonus Note: On the cover, Petra has a stone like texture! It's amazing.
Until next time!
buy Pepcid online
http://rxbuyonlinewithoutprescriptionrx.net/synthroid.html
http://buywithoutprescriptionrxonline.com/synthroid.html