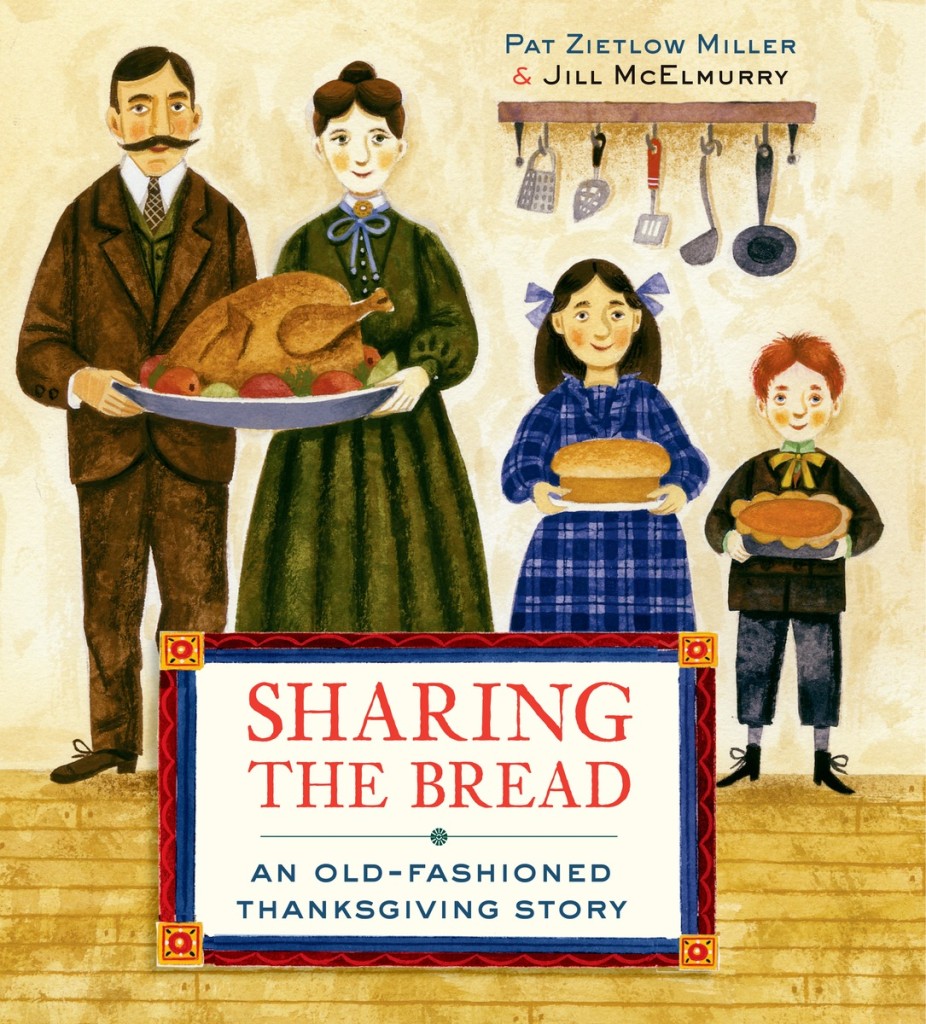 One of my favorite things is learning which illustrator will create art for the stories I write.
And, I was especially excited when I learned Jill McElmurry, the author and/or illustrator of more than 20 books, would bring SHARING THE BREAD: AN OLD-FASHIONED THANKSGIVING STORY to life.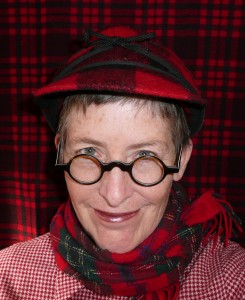 I'd seen her work in the best-selling LITTLE BLUE TRUCK books and the evocative THE TREE LADY (which Eliza Wheeler blogged about here). And, as of Sept. 22, our book is out in the world, as well.
Jill kindly agreed to share her creation process with us. It's pretty impressive. Wait until you see the remarkable studio she finalized much of the art in.
(And, wait. Here's a secret. If you leave a comment on this blog, I'll enter you into a drawing to win your very own copy of SHARING THE BREAD. Really.)
But, without further ado, here's Jill!
What research did you do to learn how an 19th-century family would have made Thanksgiving dinner?
Originally, I'd wanted to put the family in the 1930s and sketched from photos I had of my dad's family in farmhouses in Missouri and Iowa. That was fun and interesting. The Schwartz and Waders, however, had very specific ideas about setting the book in an earlier time. I switched my attention to all the reference material I found online about mid-1800s New England: The houses, kitchens, furniture, stoves and cooking implements. There are wonderful preserved and recreated homes and communities one can visit. (I only visited virtually.) I became fascinated with the details of family life and cooking from that time. The kitchen in our book would have been smaller, I think, than the one I ended up painting, but I needed a little more space to show all that went on in there.
How did you approach drawing all the family members and decide how they would be dressed? I love the details in all their outfits.
Again, I looked at a LOT of archived photos of people from that time: Their hair styles, clothing and faces. I read descriptions. The colors of fabric would have been earthy, generally, for a family of their economic class. Brightly colored fabric was more expensive. Not sure where the Auntie got her fabulous red dress. Maybe it was a hand-me-down.
What process do you follow when you get a text to illustrate — from first read to final art?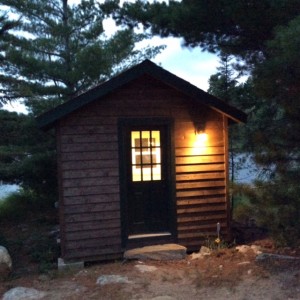 I start by gathering photo references and doing rough pencil thumbnail drawings. This book, in particular, went through many phases, changes, and false starts. I did some rough color finishes to get a feel for how I wanted to work. I have a drawer full of early ideas. (The drawer is in New Mexico, and I was in Minnesota for the summer.) Once the designer, art director, editor and I are on the same page about the direction for the art, I do full-size pencil sketches, scan them into the computer and play around with composition. Then we go back and forth about details until, finally, they're happy and I'm happy. I print out the sketches or have them sent to me by the designer and transfer the drawings onto watercolor paper using graphite transfer paper. I paint with gouache, underlaying translucent washes, then opaquely for flat areas, textures and details. On this book, I let the pencil lines show through more than usual because it looked good to me.
I think you did the art for this book in two states. What medium did you use, and what are your studios like?
I did. All the preliminary stuff was done in New Mexico and the finished art was done at our island cabin in Minnesota. We brought my art supplies and sketches, wrapped up in plastic bags, across the lake on our pontoon boat. In New Mexico, I have access to a computer, scanner and printer. On the island, I don't, so everything had to be green-lighted before we left. I soaked my paper in a tub outside under a giant White Pine. I'd be in the studio — see photo above — working and look up to see canoeists drifting past my window. It was interesting to be necessarily low-tech for the final art.
Finally — What's your favorite spread in SHARING THE BREAD?
The one of the boy peering into the baby's crib. I love that one.
More resources:
You can learn more about Jill at www.jillmcelmurry.com
You can learn more about me at www.patzietlowmiller.com
And, finally, you can find copies of the book at your local bookstore. (If they don't have it in stock, they can order it.) It's also available online at Barnes and Noble, Amazon or Powells.
(And leave a comment, leave a comment, leave a comment. You could win a book!)