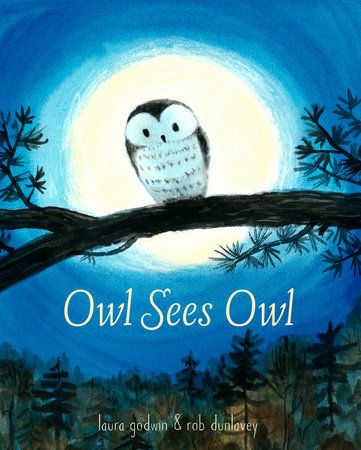 Reverse poem.
Poem reverse.
Owl Sees Owl, a beautiful picture book written by Laura Godwin and illustrated by Rob Dunlavey. I'd like to just give a little shout out and applause that the cover reads, "Laura Godwin & Rob Dunlavey". Because this is a picture book perfection where the illustrations move and carry the very sparse words and really, visually, tell the story.
The first spread is "Home Mama Brother Sister".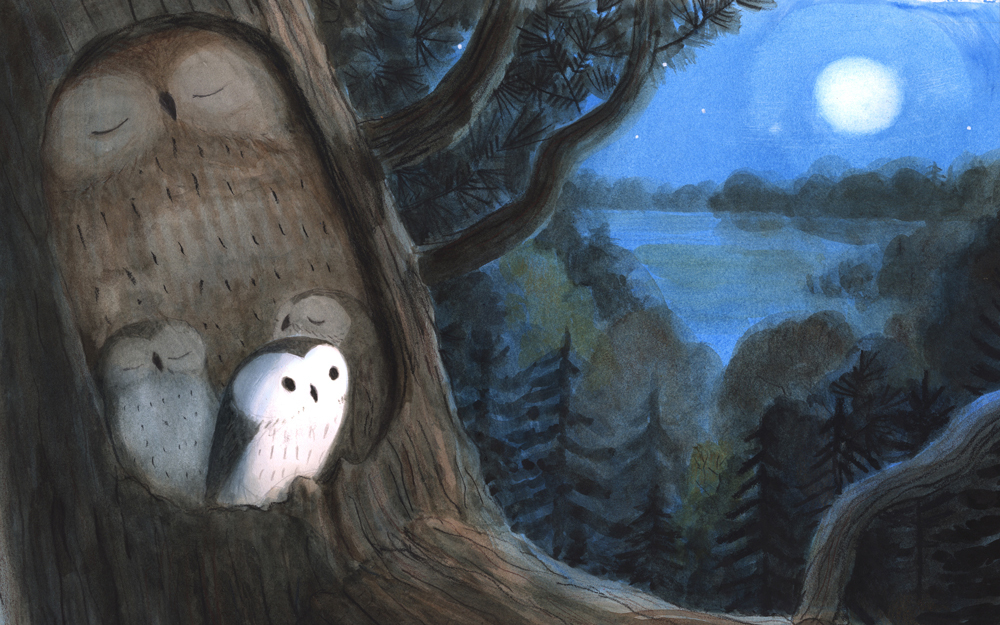 We see a curious little owl about to embark on a nighttime adventure.
"Tree Nest Hop Look" and off he goes.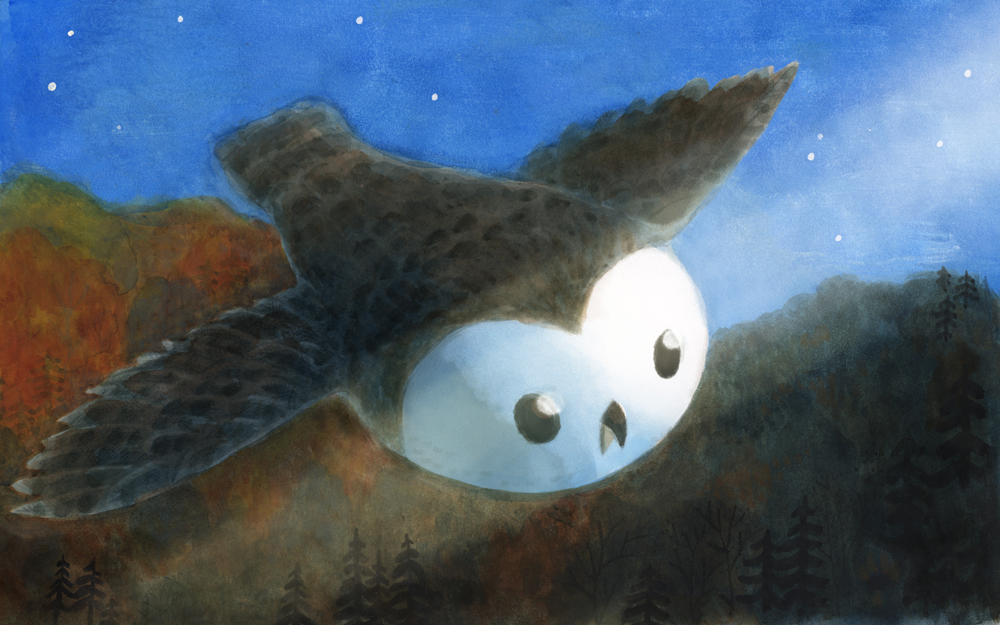 Soaring and gliding us through the atmospheric landscape. Rob Dunlavey does a brilliant job of alternating closeups with pulled back vignettes giving us a real sense of motion.
"Jump Flutter Flap Fly"…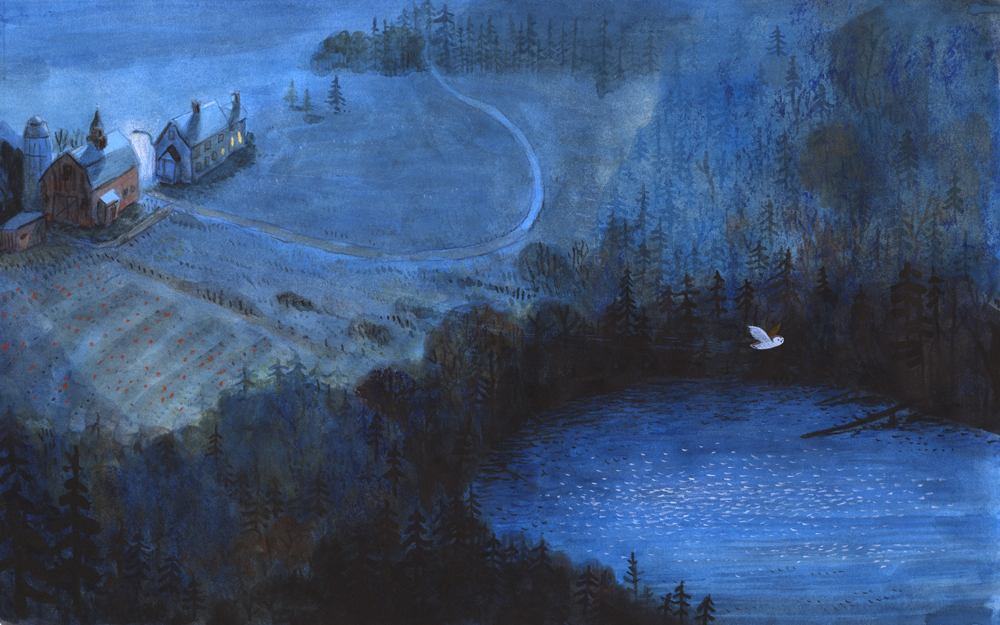 …until gazing into a pool of water, "Owl Sees Owl".
And now the poem reverses to take the little owl back to his, "Sister Brother Mama Home."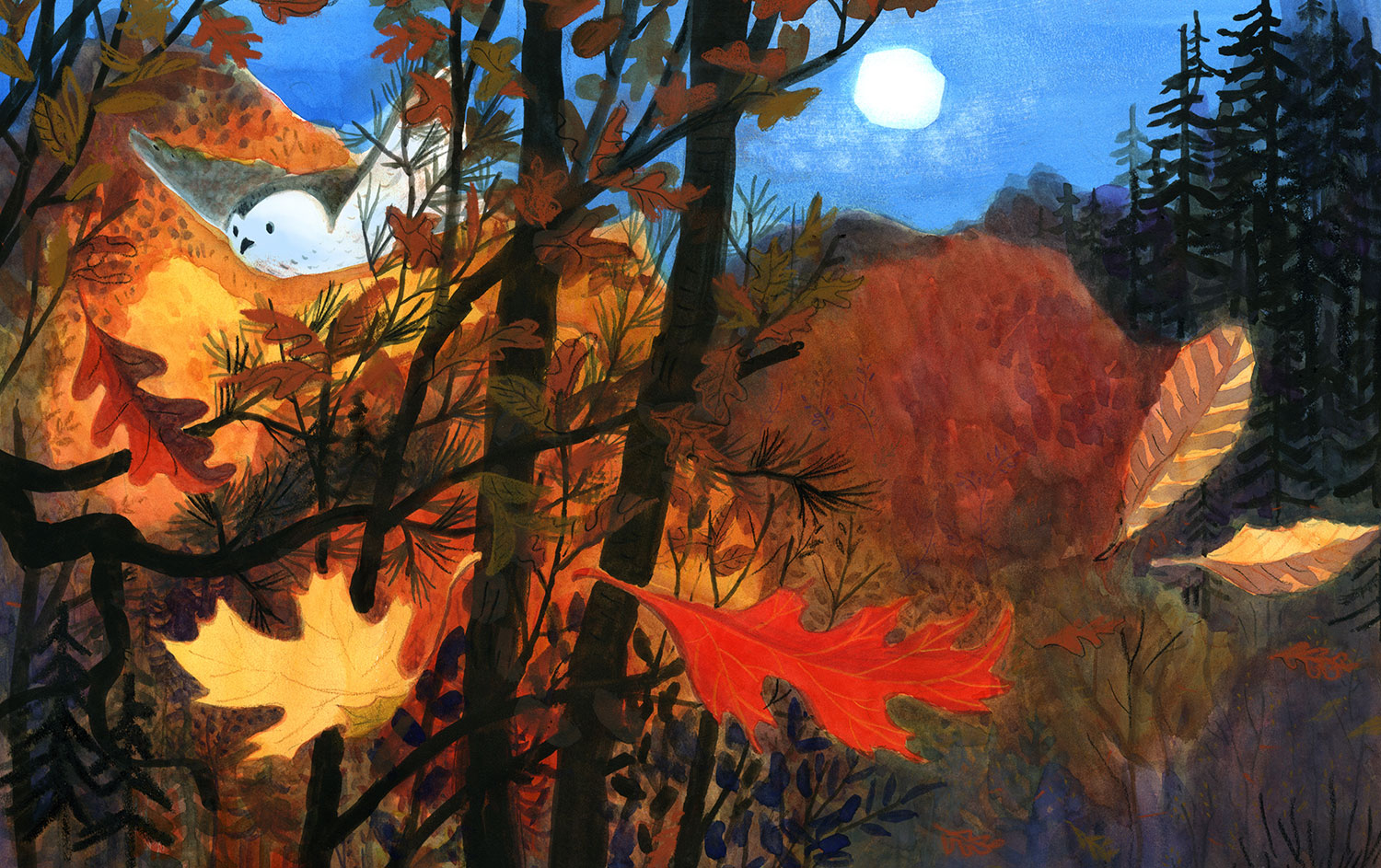 Not only does the poem reverse, but Dunlavey reverses the little owl's movement on the page as well. At the beginning, the owl's motion all moves left to right, creating an natural page turn and forward motion. But when owl is returning home, all his motion is directed from right to left.
The words are fun to say and read out loud. It's a clever concept and the text and illustrations work seamlessly with each other.
A lulling, lilting, lovely book.
Rob Dunlavey took the time to leave a comment below. I thought I would paste it here, so readers can see what he said about illustrating Owl Sees Owl.
"Thanks for a lovely, sensitive and positive review! I illustrated "Owl Sees Owl". It was intriguing and fun working with Laura Godwin's text. Fortunately, the fabulous and sturdy art direction and editorial guidance of Rachael Cole and Lee Wade kept the illustrations true to the text and world that Laura created."