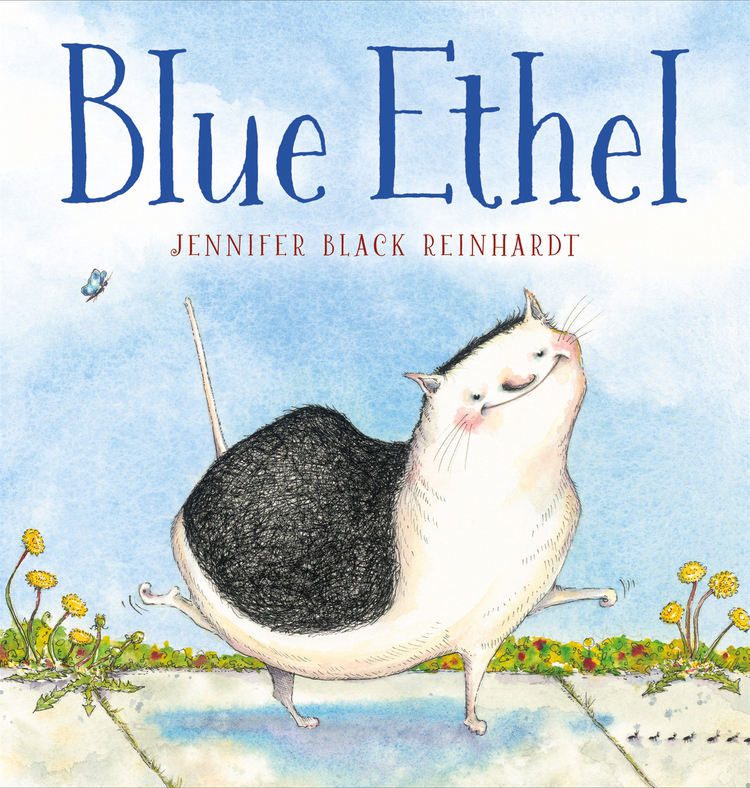 Blue Ethel took almost ten years to become a book.
Someone asked me if that's because I put it away for a while to work on other things? No, not really. Ethel was just a little pokey in her journey to find the right 'owner'. She finally found her person when Margaret Ferguson, of Margaret Ferguson Books, Farrar Straus and Giroux, adopted her.
Blue Ethel had a book birthday a few weeks ago. Today I thought that I would share a little about writing and illustrating her story.
Also, leave a comment for the chance to WIN A BOOK!
Suzanne will announce the winner on her post next Tuesday.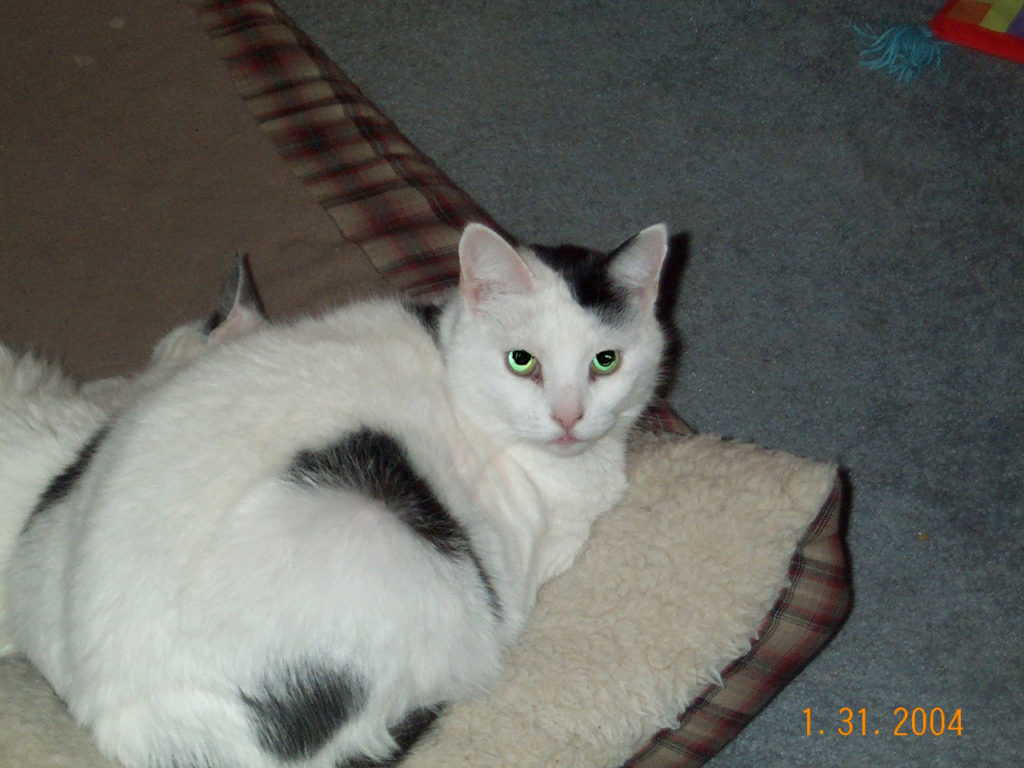 This is a real picture of my sister-in-law's cat, Ethel.
(Well, almost a real picture. She had those cat-reflective-demon eyes, so I added some pupils.)
We were visiting the New York Reinhardts when all of a sudden Ethel trotted in from outside. The square little cat stood in the center of the living room poised for admiration. Her belly hung low and her skinny tail stood straight up like an antenna.
I remember vividly dropping my jaw and squealing, "Ethel is BLUE!"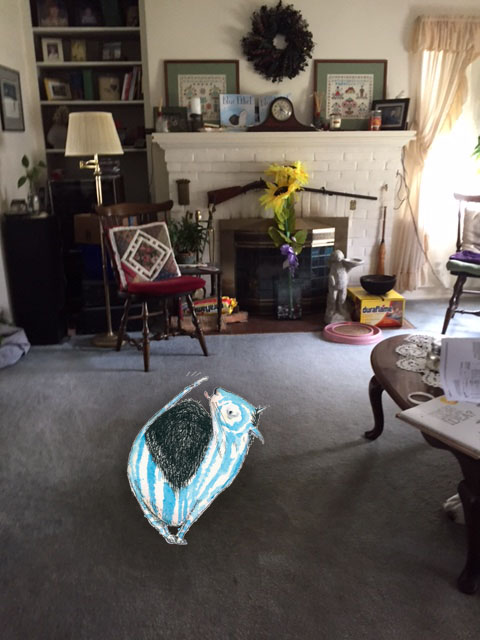 It took several minutes to come to the realization that she had rolled in my niece's and daughter's sidewalk chalk masterpieces.
I wondered how Ethel felt when she heard our giggles?  And from that moment on I knew that I wanted to write and illustrate her story.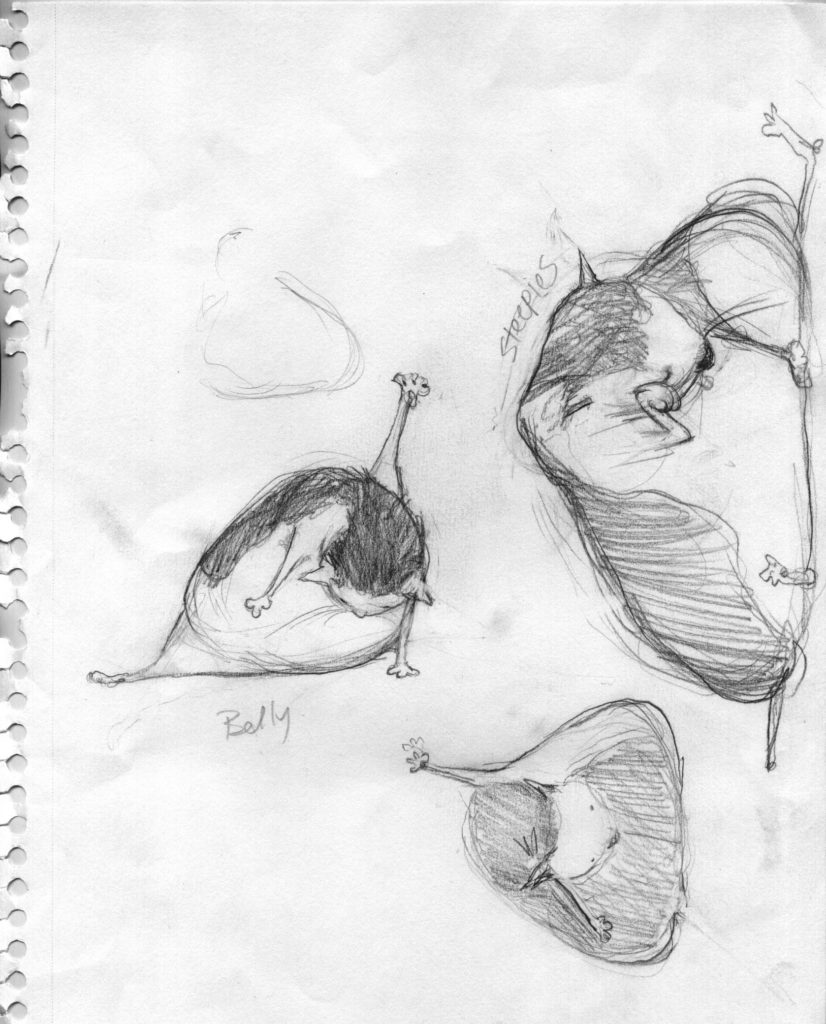 "Ethel was old. She was fat. She was black. She was white. And she was very set in her ways."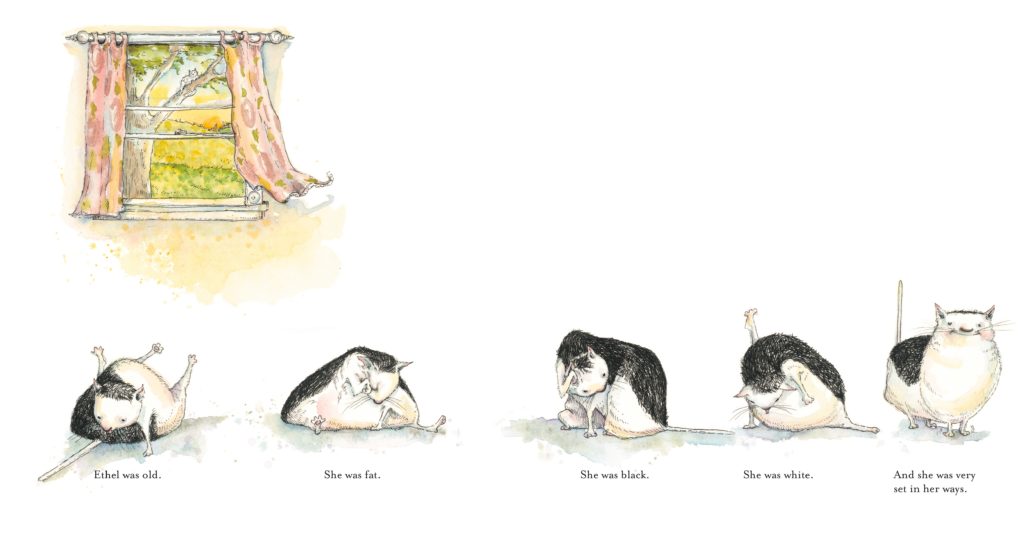 I imagined a cat who was an exaggeration of what I think about cats (I had Maxfield, a girl calico, named after the illustrator (Maxfield Parrish), for over 20 years). I believe cats to be rather 'self-focused' shall we say?
And so I began to picture a cat who took her "work" very seriously. Ethel's menial tasks were her life's occupation.
"Every day Ethel went outside to survey the land."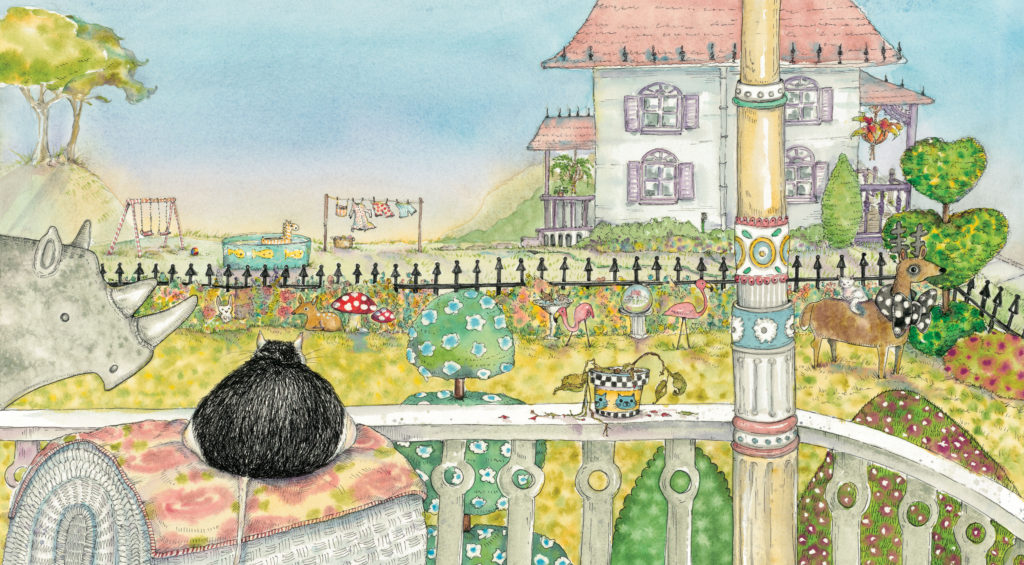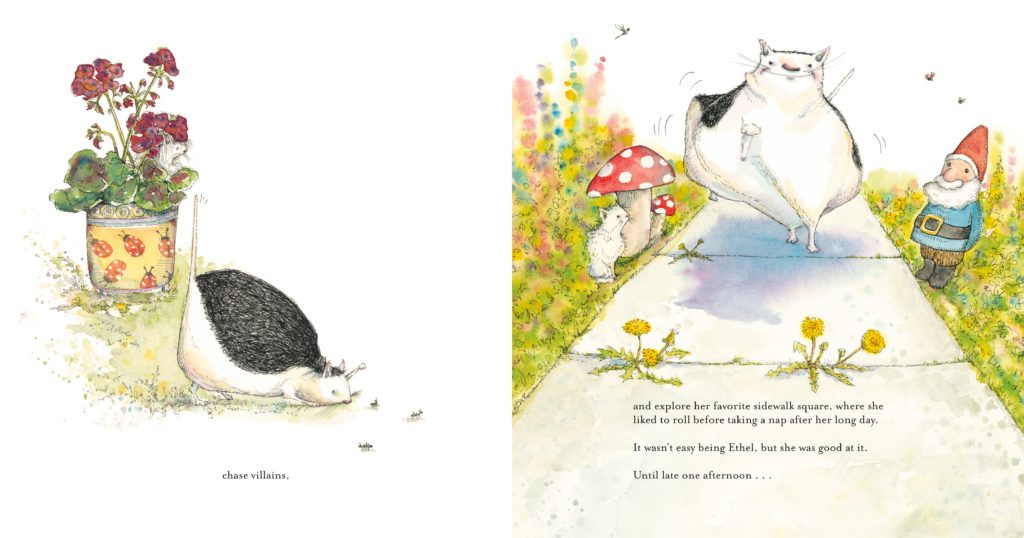 So, what would happen if this meticulous cat rolled in sidewalk chalk, as the real Ethel did, and found herself blue?!

When Ethel turns blue, she feels blue. She's too distraught to go on with her day and finish her outside work.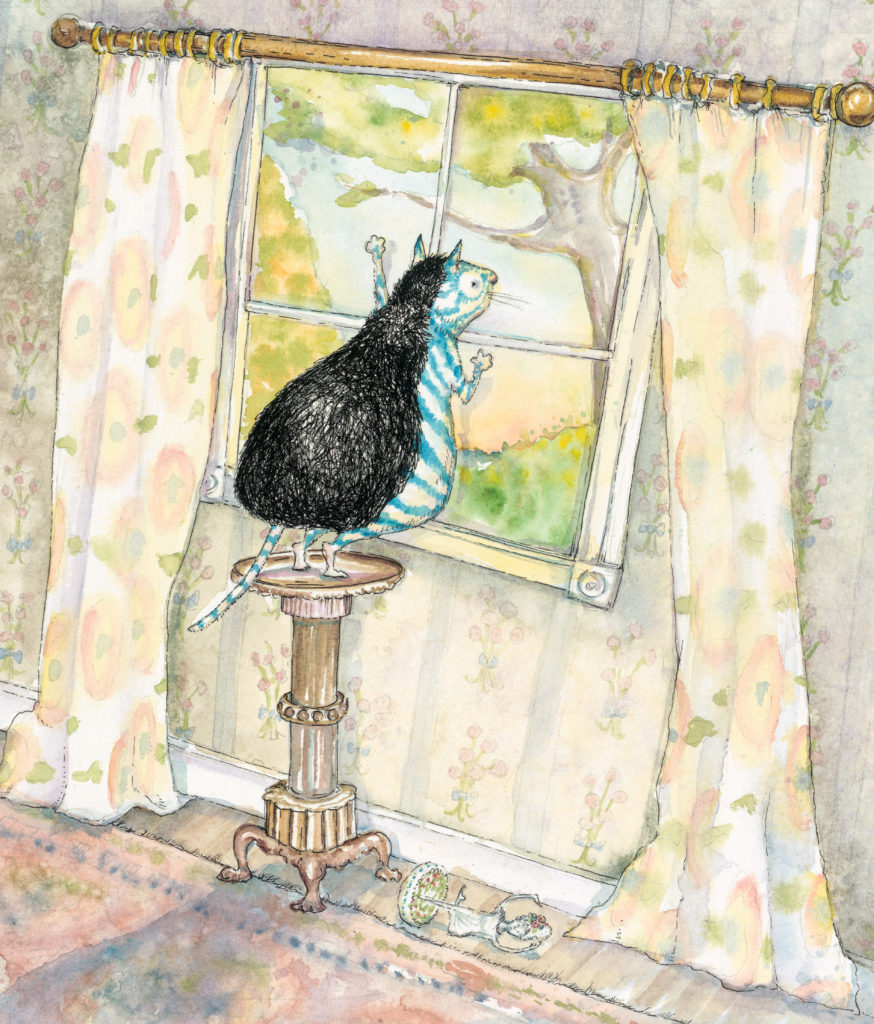 Until she meets Fluffy, who shows her that trying new things can be fun and together they become…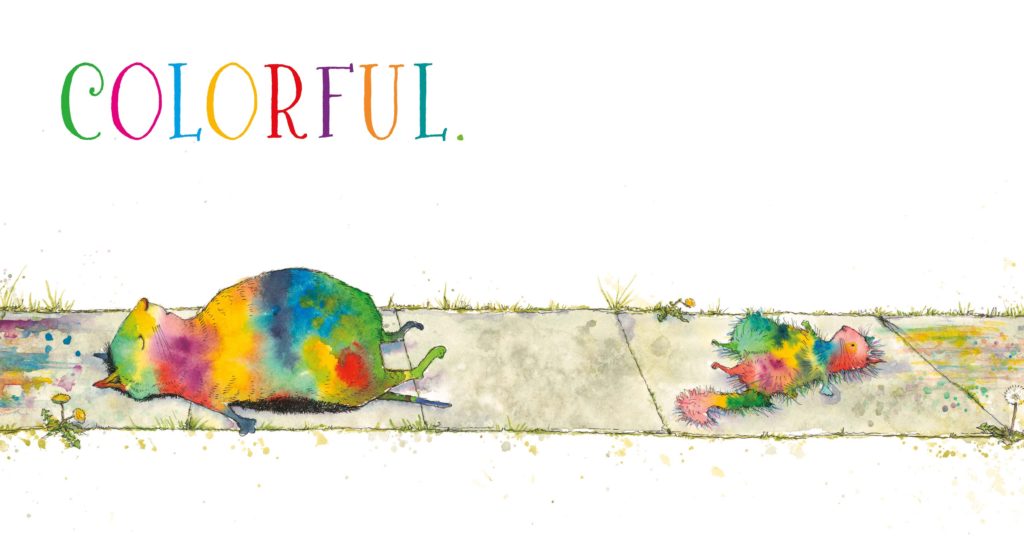 I hope that readers will discover, as Ethel does, that seeing yourself as beautiful 'no matter what' can allow us the opportunity to grow in our own uniqueness, creativity, and self-expression.
Blue Ethel is a story about being yourself, and friendship, but it's also about taking some risks and trying new things.
At Ethel's launch party yesterday an older gentleman with rainbow suspenders raised his hand during Q&A. He said that he believes that Blue Ethel should be required reading for senior citizens. That he was old, he was fat, and he was probably rather set in his ways. He said it would do him and many others he knew, some good to open their eyes and try new things!
I welled up a bit at that beautiful sentiment.
So, Blue Ethel is now out in the world. I would love it if she could bring some smiles, and share some color, with all ages.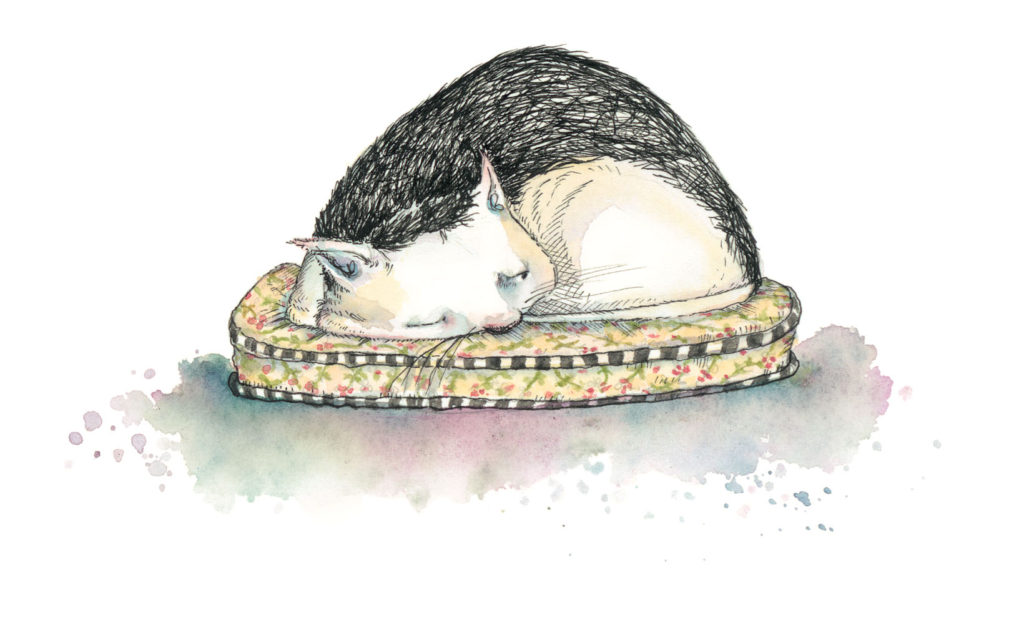 "It wasn't easy being Ethel, but she was good at it."
Don't forget to leave a comment for the chance to win a book!