It's weird to talk about your own book. Thankfully, I've had the privilege of working with the incredible Dev Petty twice before, and so it's not as strange as it might normally feel to me.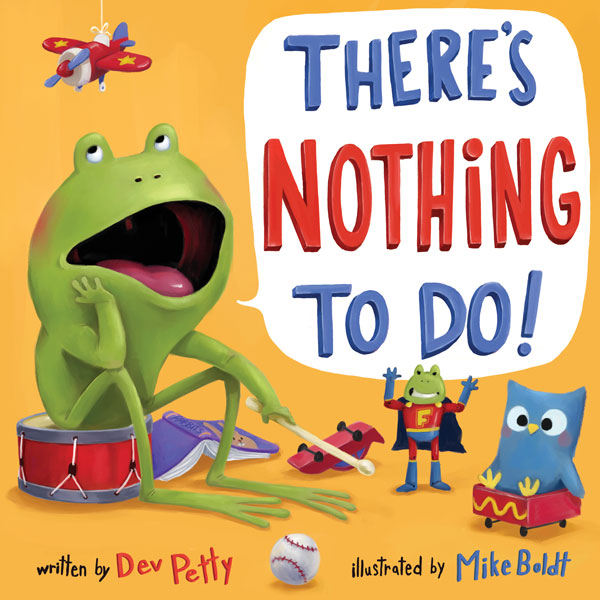 I remember when I read the first MS for I Don't Want to be a Frog and I instantly knew I wanted to illustrate this book – and that Dev Petty was very funny. I laughed out loud and had piles of ideas pop instantly into my head of what this Frog, and book, could look like. And it was fun. Then I received the MS for I Don't Want to be BIG, and I laughed again, had piles more ideas pop instantly into my head of how this book could look, and it was fun.
Next Tuesday, September 19th, the THIRD FROG book will be released. I remember just reading the email title for this book, There's Nothing to Do. I smiled because I knew I'd laugh again, have piles of ideas pop into my head, and that I'd once again have fun doing it. I wasn't wrong.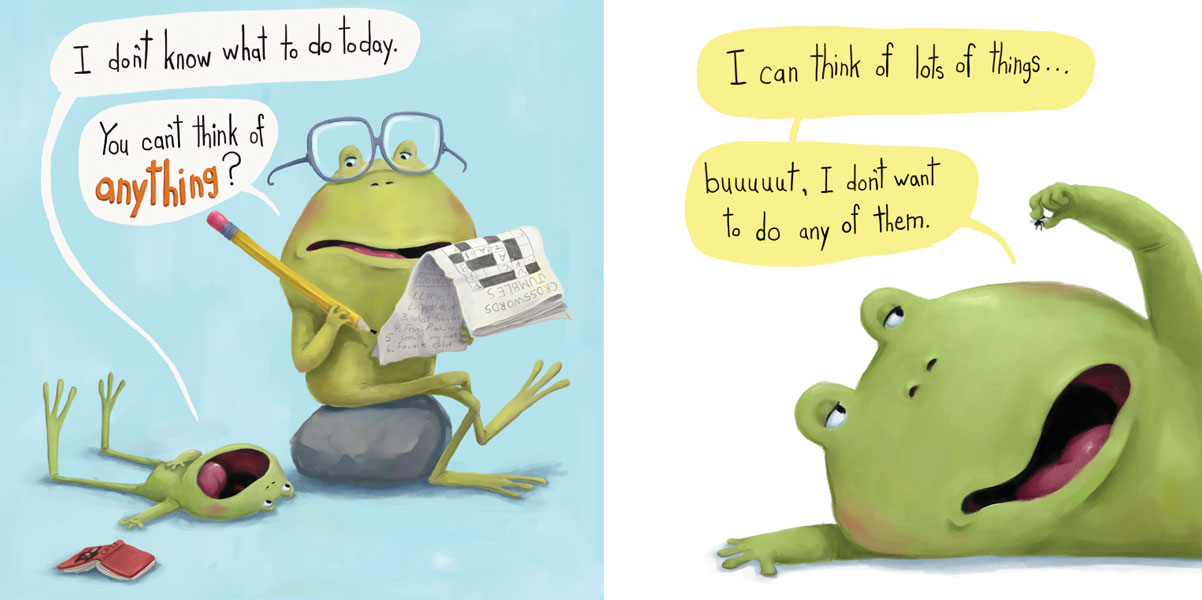 Dev is brilliant at writing conversations we've already had. This sounds like it shouldn't be a good thing, that it'd be boring – and it normally is, but Dev is able to do it with success because she doesn't make it boring. We laugh when we read what these characters say, because we've heard it before or we've said it ourselves. Dev picks the right conversations to be had.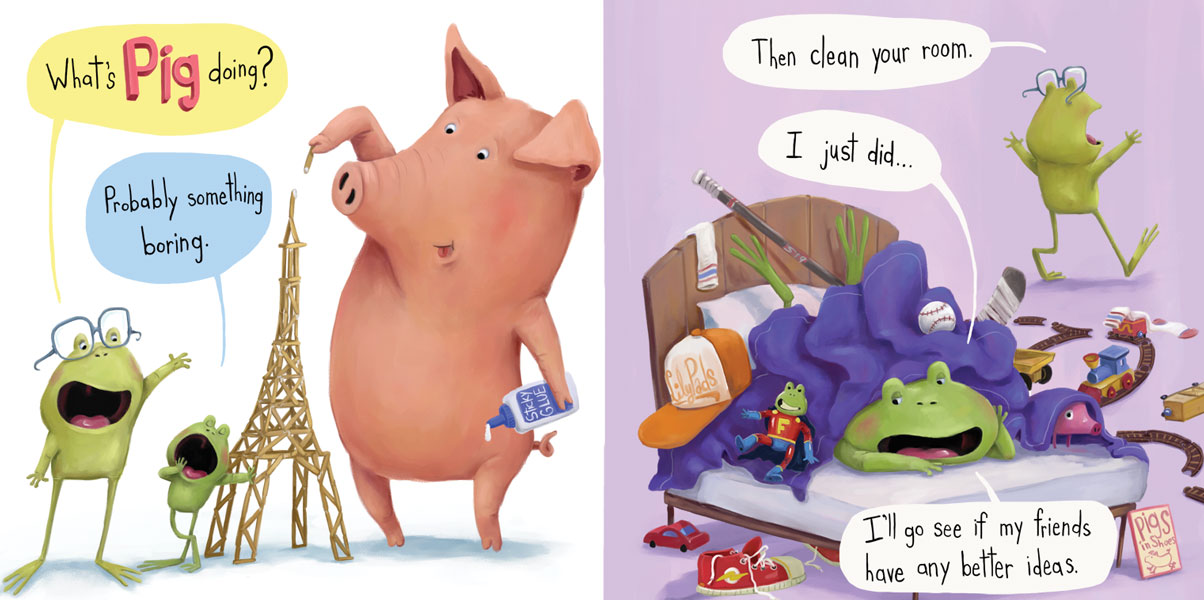 Then, as that familiar conversation draws us in, she adds unexpected bits that make us miss a step in how we thought the conversation was going. Even when recognize we should know better, there's a good chance we'll fall for it every time.
Finally, Dev makes the conversation feel authentic. We get to know the characters quite quickly, and even the surprises feel right. I believe that's really what makes us laugh, because it's right for the character and we know it.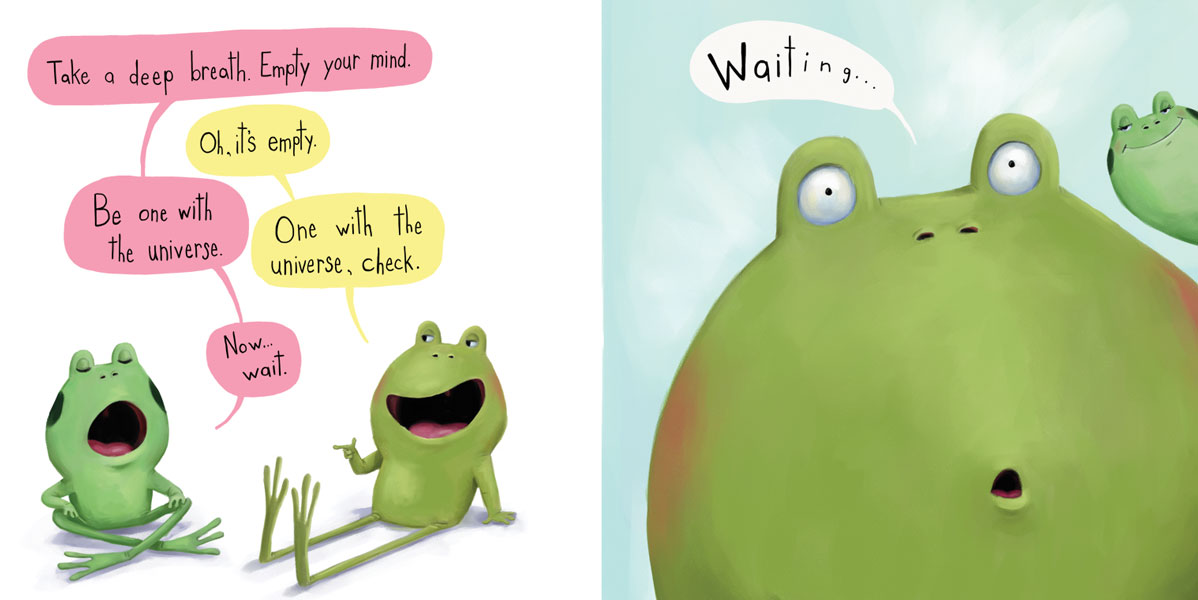 Dev is a truly great author and I've learned a lot about writing from her in these frog books. I will encourage you to look at some of your favorite books, and evaluate if whether a part of why you enjoy them is that sense of something unexpectedly familiar. For those of you who are writing, try to find your own way of delivering that familiarity in conversations, or things we observe, with a twist that is your own.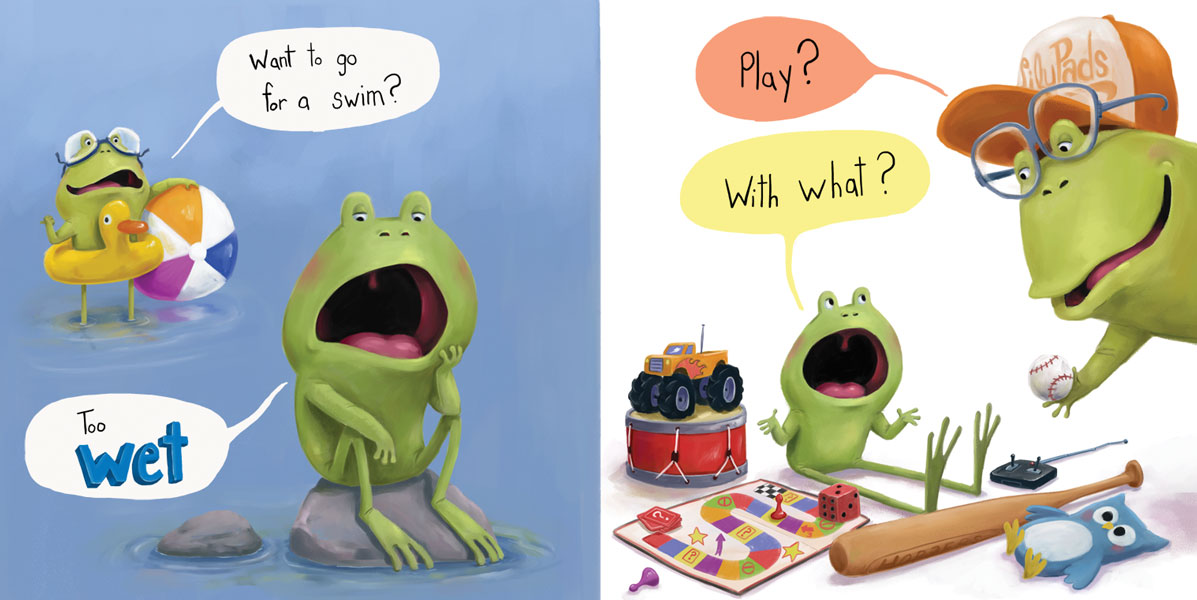 Now I'd like to thank those of you who take time to read what we've been posting here on the blog, and especially those who take the time to respond below. It's really appreciated. So, to celebrate the release of this third frog book, I'd like to do a signed give away for THERE'S NOTHING TO DO! I'll randomly draw from those who comment below on this post and announce it October 13th on my next scheduled post. Deadline for entry will be October 1st.
Until next time!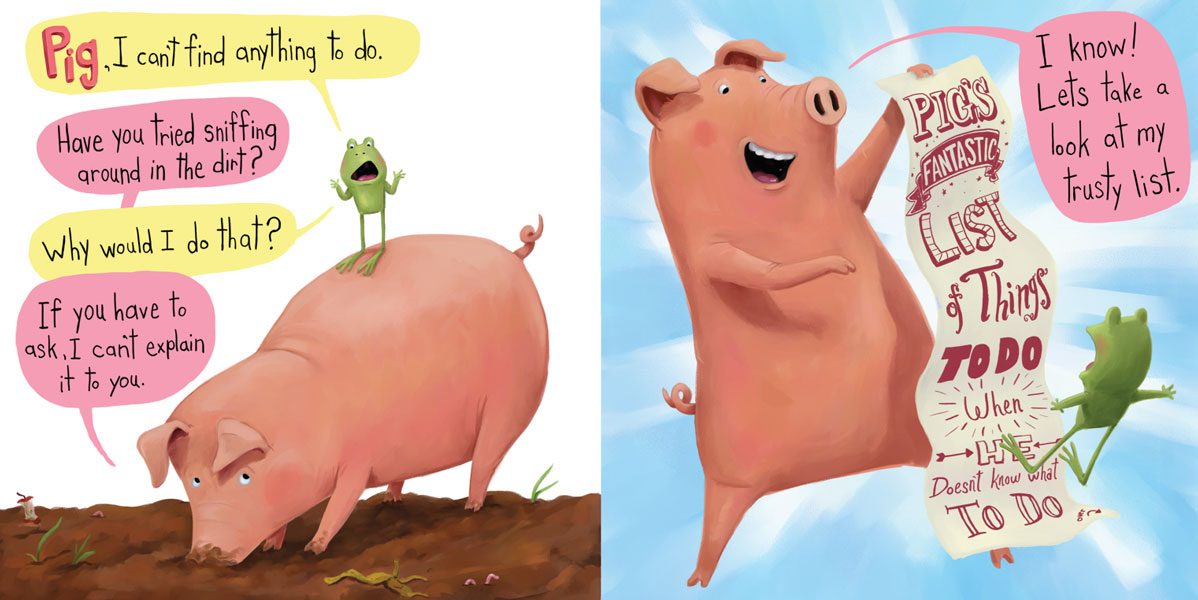 Bonus note: I LOVE drawing this frog (and this pig).
http://chiesadomestica.org/new/clomid.html
http://theimagearchitect.com/media/editors/tinymce/templates/new/index.html
buy zithromax online