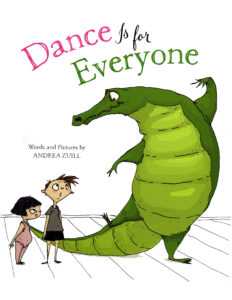 This post should probably be holiday themed… but it's not… not really?
Well, perhaps it is in the fact that Andrea Zuill's wonderful picture book, Dance is for Everyone has a beautiful message of inclusion.
And kindness.
Acceptance and encouragement.
Which are all messages I would like to see come true in the New Year.
I was looking at picture books with my librarian friend and she asked if I had seen this one? She liked it very much and said, "it's by Andrea Zuill". I looked up from the book I was reading, tossed it aside, and literally snatched Dance is for Everyone out of my friend's hand.
"I love Andrea Zuill!" I squealed in my not-so-quiet library voice.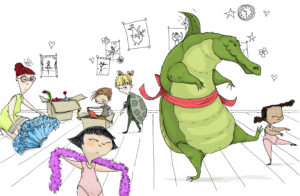 I really enjoy Andrea Zuill's artwork. It has so much animation to it and her characters are expressive from their body gestures to their faces.
When a 450 lb alligator arrives to dance class all the students (as well as Mrs. Iraina) are taken aback. But no one wants to upset a large reptile with sharp teeth.
"They didn't want to hurt her feelings. That might make her grumpy or bitey. Besides, they didn't speak alligator."
So, they decide to call her "Tanya". Tanya is an enthusiastic learner and soon they are all so smitten with her that they write a special dance in order to showcase Tanya's unique talents.
Andrea's illustrations and characters are happy and joyful. I smiled the whole way through this story beginning with the darling end pages.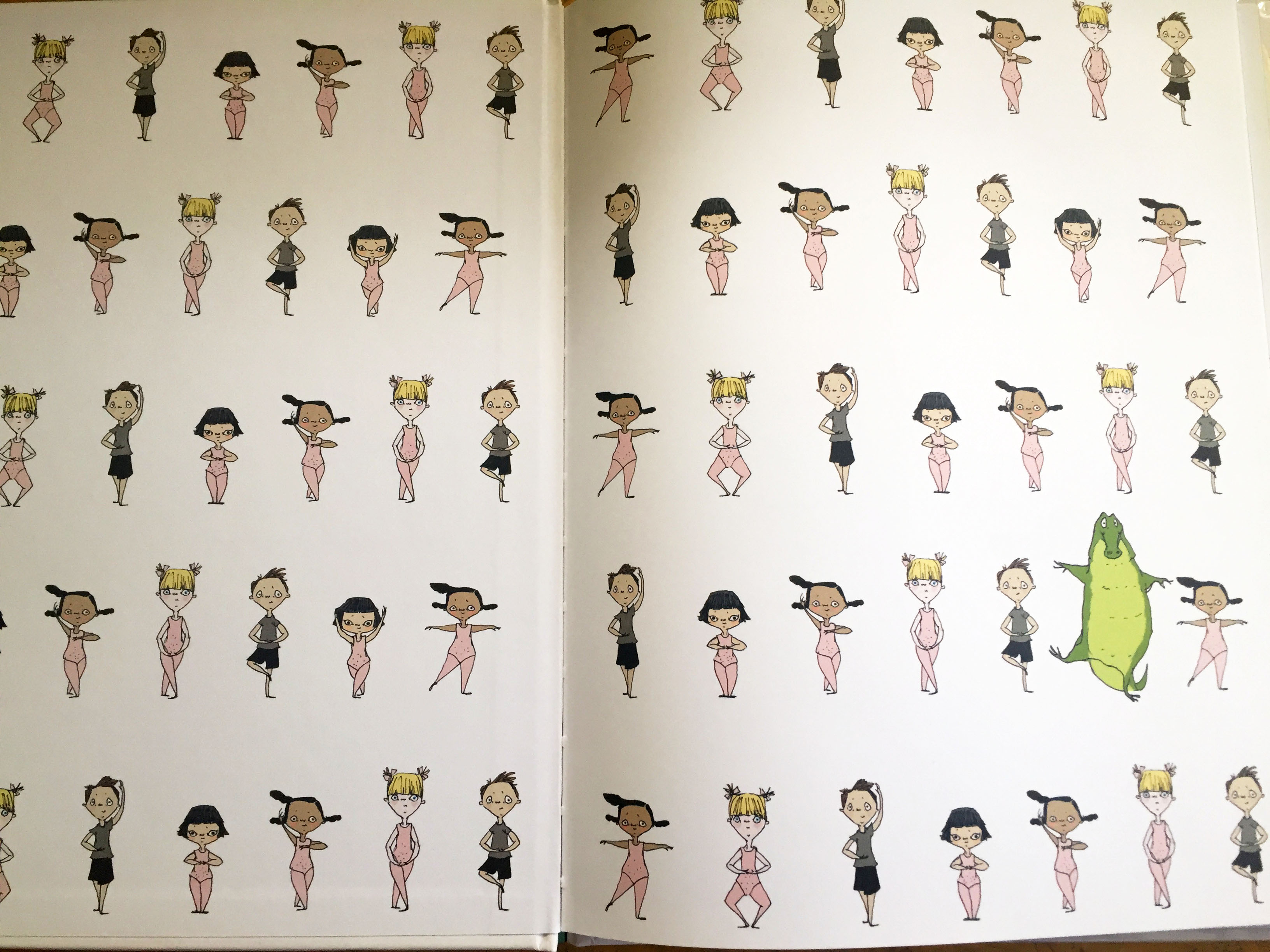 The message of acceptance and inclusion is effortless and subtle. I know kids will relate both to sometimes judging others, and to sometimes feeling judged themselves.
What a great book to encourage children to follow their hearts and to appreciate the differences in unlikely friends.
Happy New Year, everyone!
http://crescendodesign.com/wp-includes/js/tinymce/themes/advanced/img/new/tenormin.html
Levothroid no prescription
buy atorvastatin online