In November, I was on a humorous picture book panel at NCTE with Josh Funk, Marc Nobleman, Erica Perl, Liz Garton Scanlon, and Audrey Vernick. Our moderator, Susannah Richards, gave us a list of questions to think about as we prepared for our session.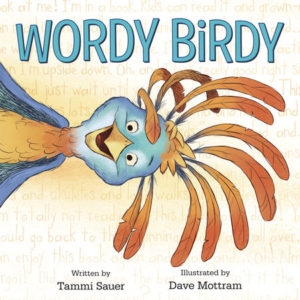 Since I loved Susannah's thought-provoking questions and since WORDY BIRDY–my brand new humorous picture book with Dave Mottram–debuts very soon, I decided to share some of those questions along with my answers.
What is your definition of humor?
Anything that causes amusement.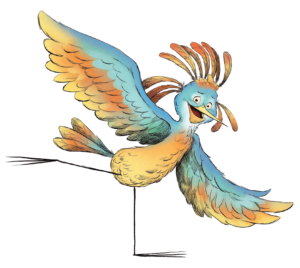 How does humor play a role in your storytelling?
So far, all of my books have humor in them. Humorous picture books are my favorite kind to read so it makes sense that they are my favorite kind to write. When I find something humorous, it brings me delight. I want to share that delight with others through my books. By creating a funny situation, giving readers the unexpected, or using just the right ridiculous word, I can maybe bring a little extra joy into someone's day.
What are some words that you think are funny?
underpants, chicken, slobber, hiccup
How do you create humorous stories?
When my son was four, he was a tough book critic. He had one of two reactions to every book I read to him. Mason would either give a book an enthusiastic double thumbs up, or he'd say, "Wow. That's a dud." I try to write the sort of stuff that'd be four-year-old Mason approved.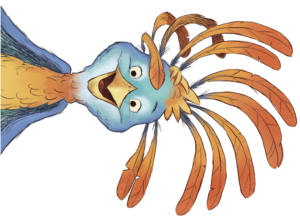 How do text and images work together to create humor?
The art often brings new layers of humor to the text. One of my favorite approaches is to have the art in juxtaposition to the text. In my book CARING FOR YOUR LION, illustrated by Troy Cummings, for example, the text makes it seem like it's totally easy to care for a lion, but the art shows something else entirely. In WORDY BIRDY, the comments of Rabbit, Raccoon, and Squirrel combined with their oh-so-funny facial expressions is one of my favorite parts of the book.
What is a creativity way that your readers have responded to your books?
At a recent school visit, the library media specialist had the 5th graders read my books, do some research about me, then create Instagram posts—complete with hashtags!—as if I had written them.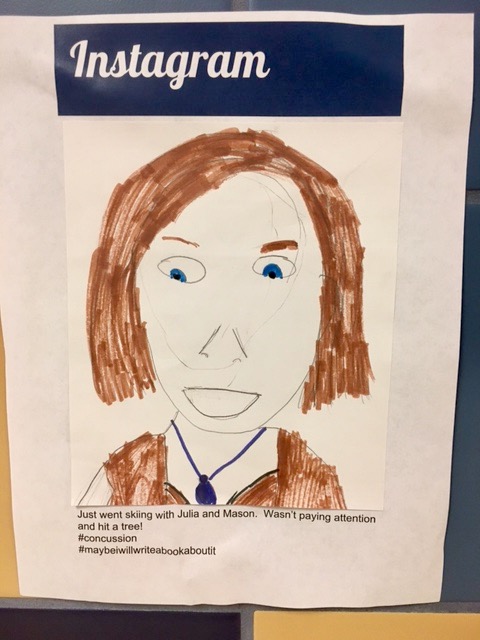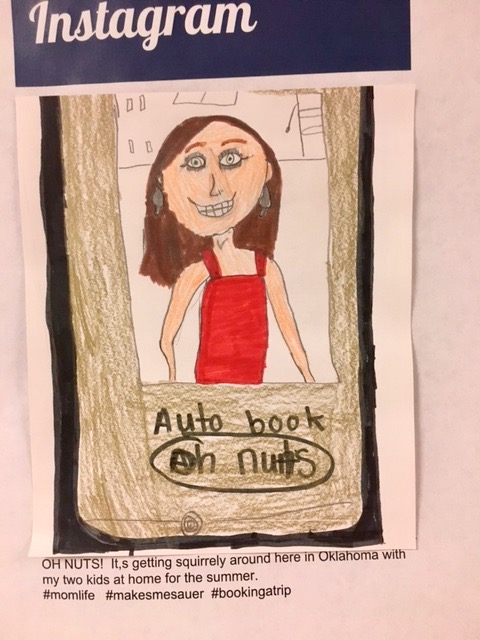 How might educators use humor as a "gateway" to learning?
Humor is a great connector and attention-getter. Incorporating humor helps to create an inviting atmosphere.
This teacher, by the way, gets the Wordy Birdy Seal of Approval.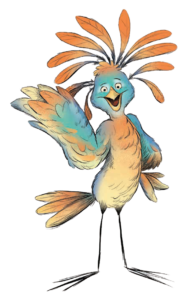 Identify a very short piece of your work to read to share a humorous element.
In the book's opening spread, I like that the very end of Wordy Birdy's commentary not only breaks the pattern, but it also tells us a lot about Wordy Birdy herself. This chatty bird is FULL of self-confidence.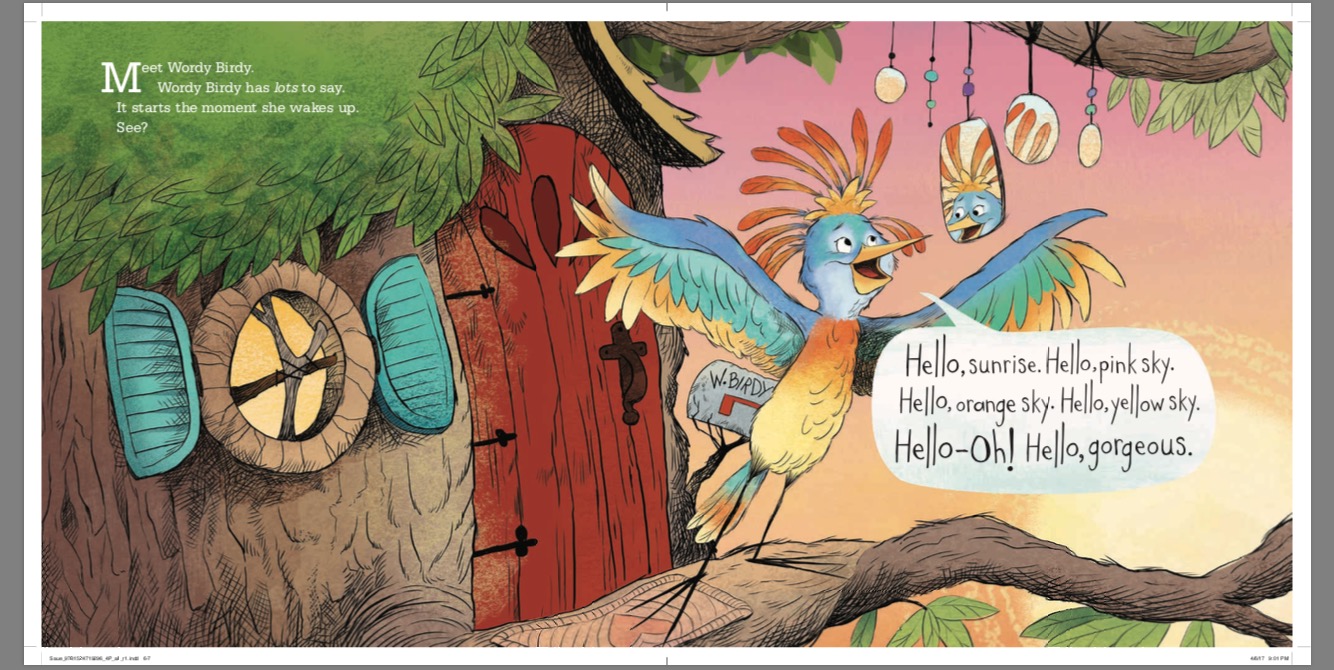 Share some insider information about a forthcoming book.
My favorite words in WORDY BIRDY's review from Kirkus are "laugh-out-loud funny" and "chuckle-worthy."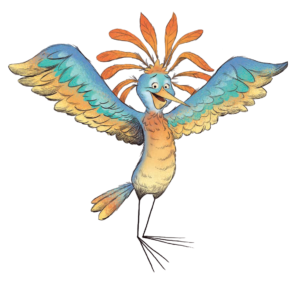 WORDY BIRDY (Doubleday Books for Young Readers) officially takes flight on February 6, 2018. If you would like to order a signed copy, please contact Nan or Shelbee at Best of Books in Edmond, Oklahoma. The number is (405) 340-0202. The email address is [email protected].
WORDY BIRDY is also going on tour. These are her upcoming pit stops: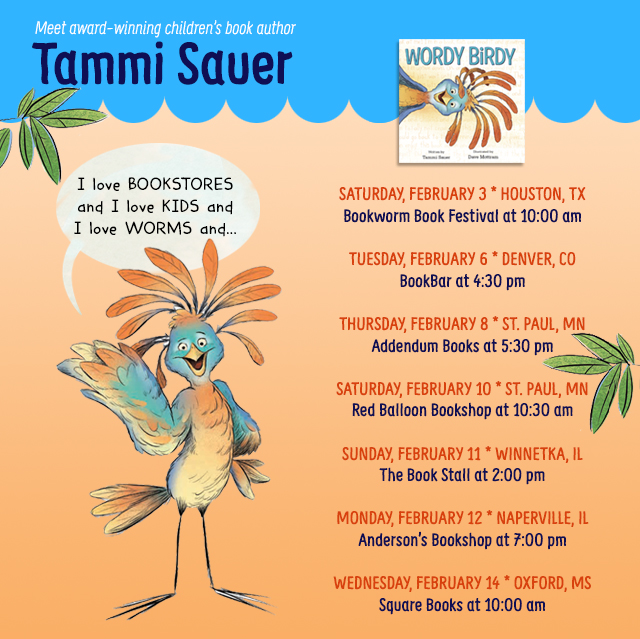 ——————————
GIVEAWAY: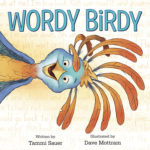 For a chance to win a first edition copy of WORDY BIRDY, please leave a comment. The lucky duck winner will be revealed on my next post.
WINNER: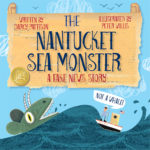 Congratulations to Beth Anderson! She won a signed copy of Darcy Pattison's latest book. And that is real deal news.
Buy Aciphex online
http://rxbuywithoutprescriptiononline.org/lasix.html
http://chiesadomestica.org/new/buy-strattera-online.html