Hello Hello! This is my greeting to you as well as the book I'm talking about today! HELLO HELLO, by Brendan Wenzel of THEY ALL SAW A CAT fame. Open disclosure. I really liked They all saw a Cat, AND I really really like Hello Hello.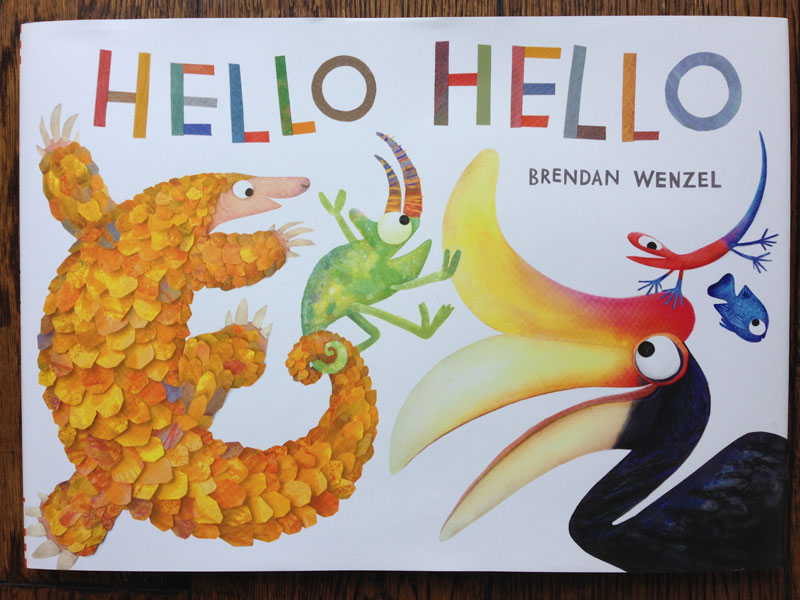 Today I want to talk about how HELLO HELLO uses the idea of similarities and differences to create understanding.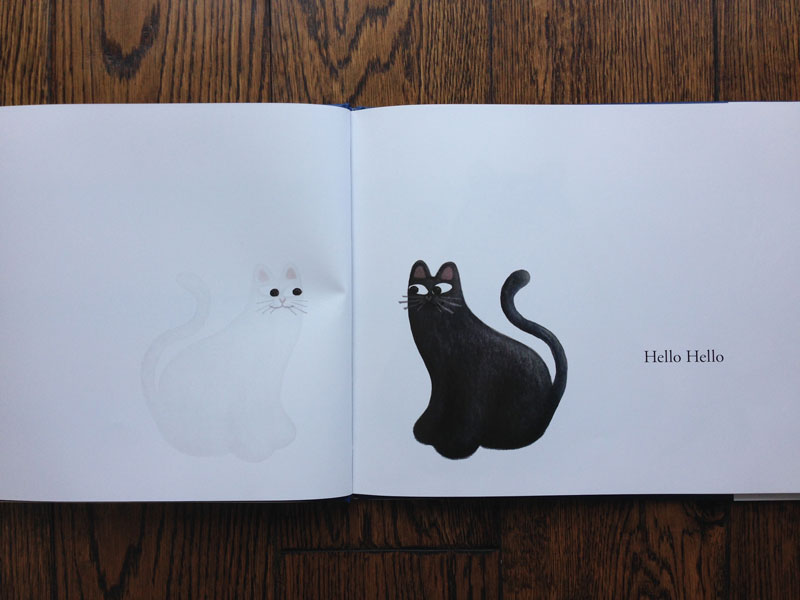 He starts out with the introduction. "Hello Hello". There are two cats on opposite pages. Nothing seems out of place at this point, but we don't fully understand yet. We see that there are two cats, and that they are opposite colors, but we don't know what the book is about.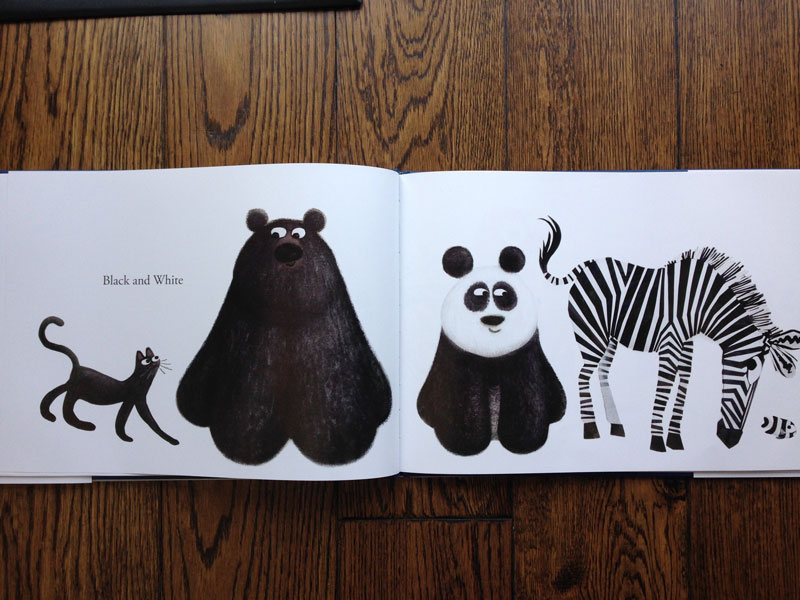 The following spread continues with the cat now standing next to a bear with the simple text "Black and White". And then that bear is next to a panda bear, who is next to a zebra, who is next to a zebra fish. Now we see the pattern that started on the page before is continuing with each animal being both similar different from the animal before and after it.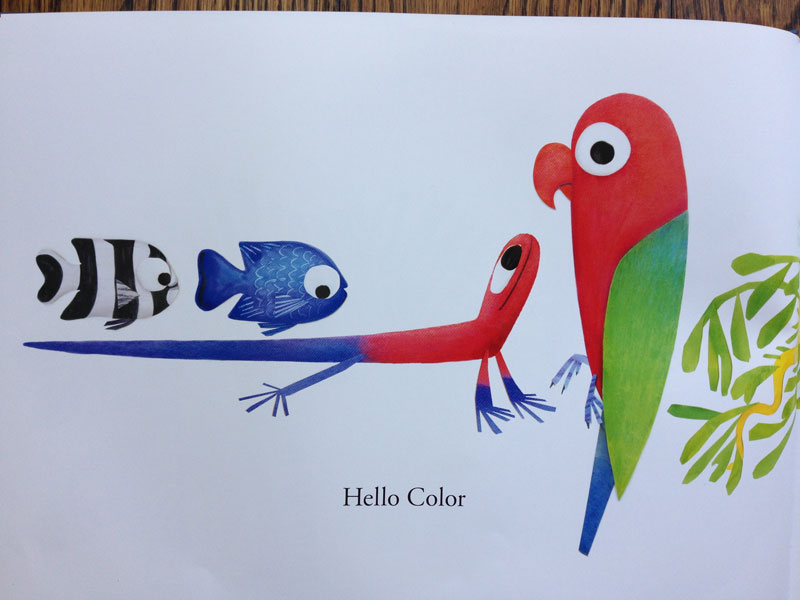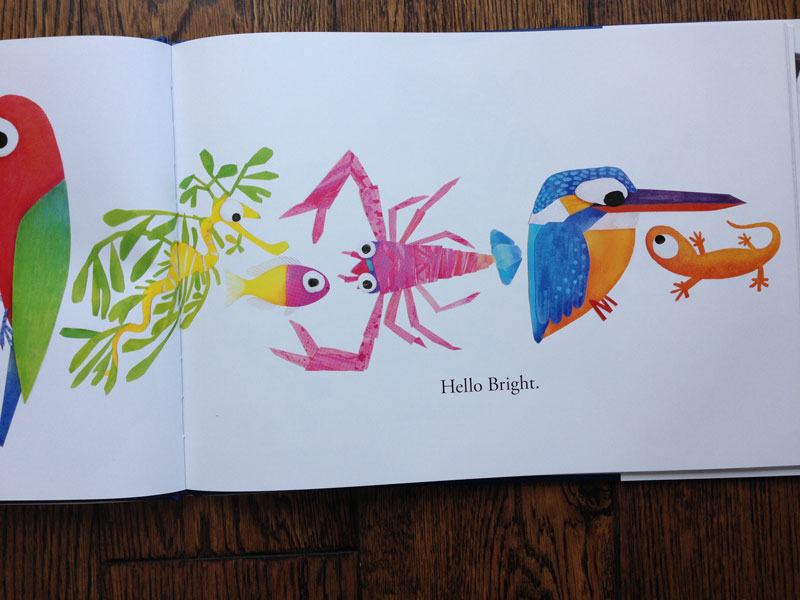 The next spread contains more animals that follow that same formula of being very different, and yet the same while continuing to use color as the vehicle of these differences.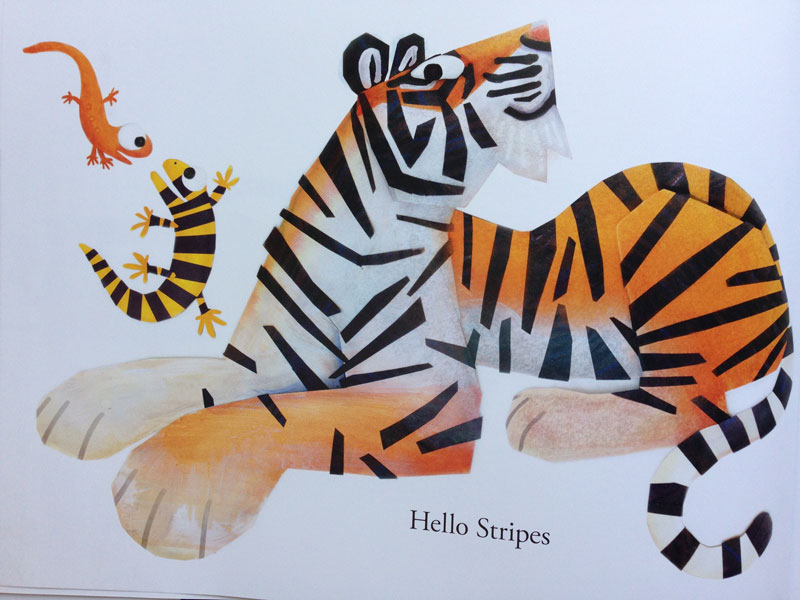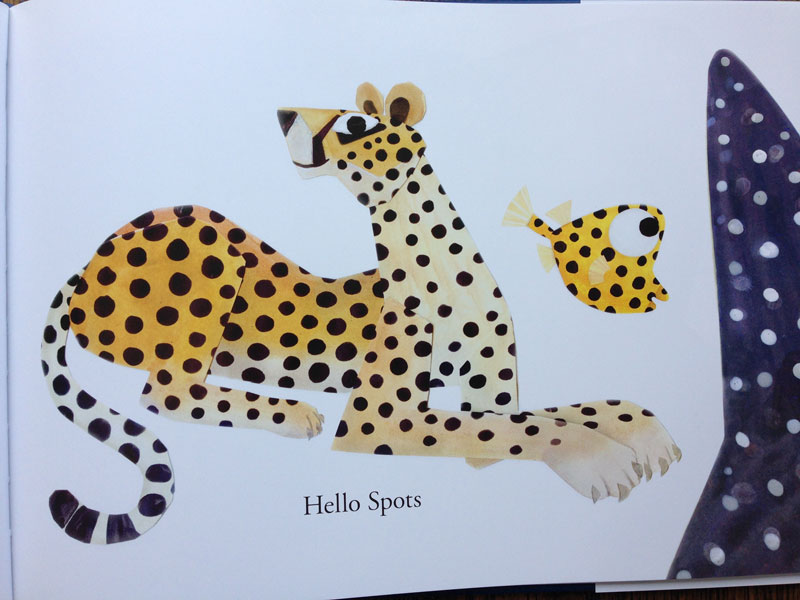 The following spread now switches from colors to recognizing patterns…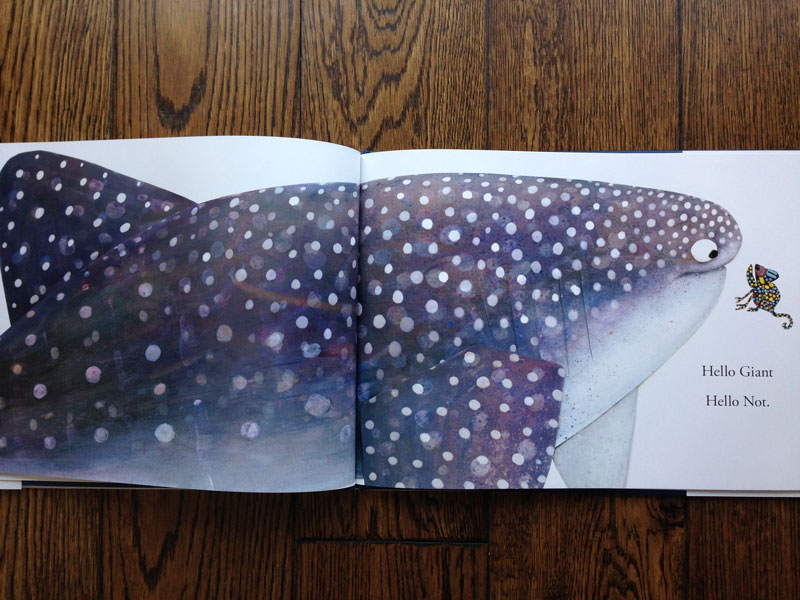 Which is followed by my favorite spread which uses the different animals markings to allow us to spot the contrast in size. Wenzel's simple "hello _____" on each spread helps the reader with the identification process of these similarities with gentle rhythm.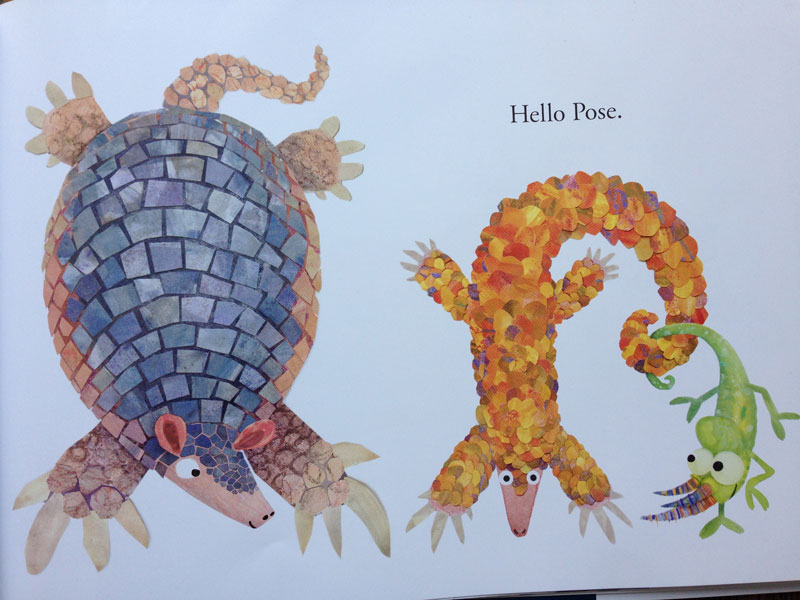 As the book progresses, Wenzel takes us on a hunt for more and more interesting similarities and differences in one giant chain of similarities and differences using all kinds of unique animals, many of which I would guess people wouldn't even recognize.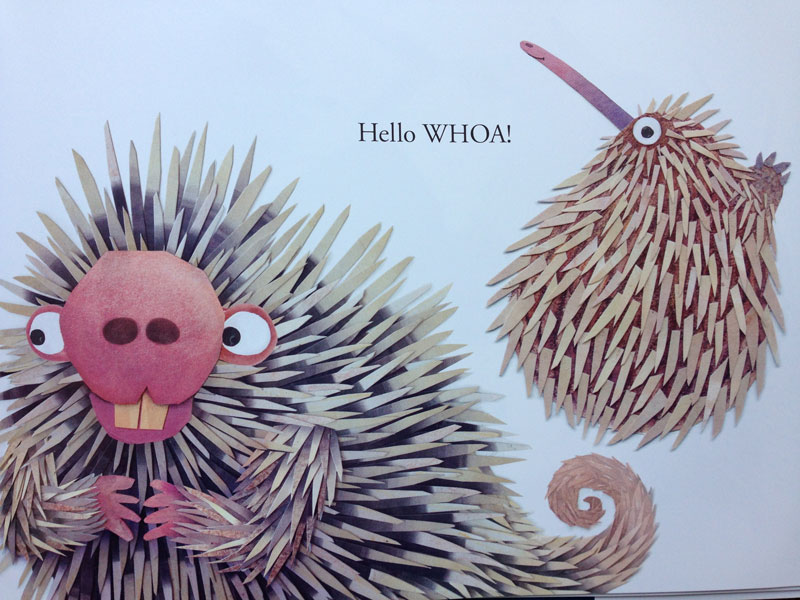 This book is not only visually stunning, but Wenzel completes it with a truly fantastic finale (which I won't spoil here).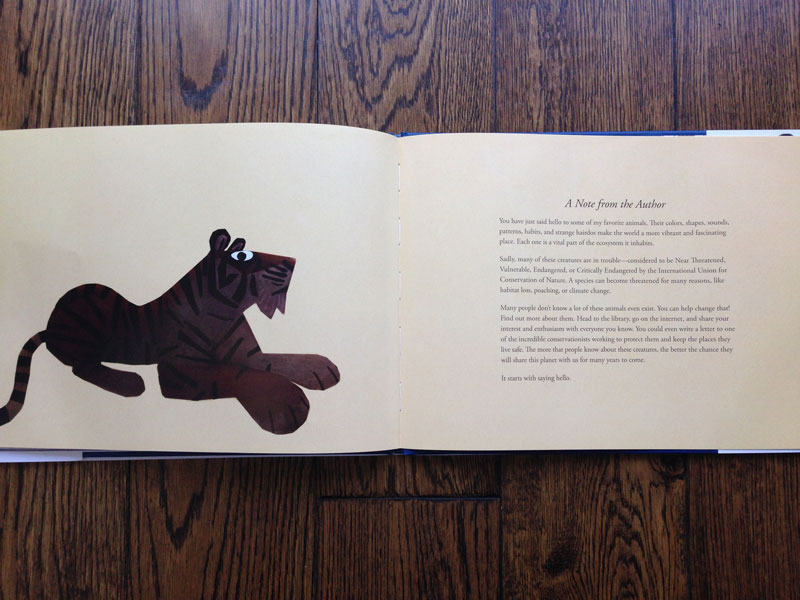 The deeper reason for the book comes after in a wonderful note from the author about how many of these animals are threatened, vulnerable, or endangered. Then Wenzel encourages us that while we may not know much about some of these animals, we can change that, and that change starts with a "hello". He then starts that process for us with an index to help identify each of the animals in the book.
I thoroughly enjoyed this book. As I said, not only is it visually stunning, but it's fun to go through with my kids as they find the similarities among all these very different creatures. Brendan Wenzel truly nails the idea of how a simple introduction, points us to learning and seeking to understand, not just how things are similar, but also different. I've been trying to think of my take-away for this one, and right now I'm settling on the familiar challenge that great books seem to encompass an idea in it's entirety. How can I make sure that everything about the book I'm working on, also works to tell the story I'm trying to tell. It's not an easy task, but I'm really noticing the trend in some of these great books.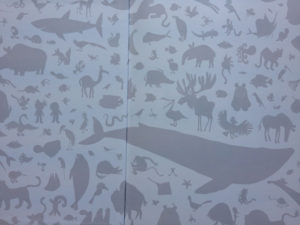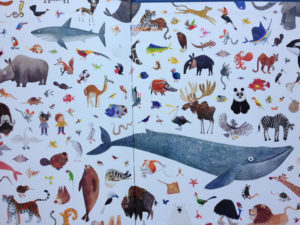 Bonus Note: ENDPAPERS! To my "challenge" point above of using a book's idea through and through, these are the front and back end papers. Look how the front ones are silhouettes – where we'll mostly notice the differences AND we don't know what/who the animals are yet. That's in contrast to the back end papers, where everything is revealed. We'll done, Brendan. Well done.
Until next time!
buy ivermectin online
valtrex no prescription
bactroban without prescription