I'm working on the illustrations for my next book and frantic to make the deadline in 4 days.
For my post today, since all I've been thinking about for the past month or so is these illustrations, I thought I'd share with you my process of one page, number 11. (I know you've seen this kind of stuff before and I beg your indulgence.)
It all starts with a thumbnail.
No wait, it starts with a story, THEN thumbnails. So, here is the thumbnail for spread 10/11.They are similar images, one with a cat curled up against a boy in bed and the other with the cat fleeing the bed.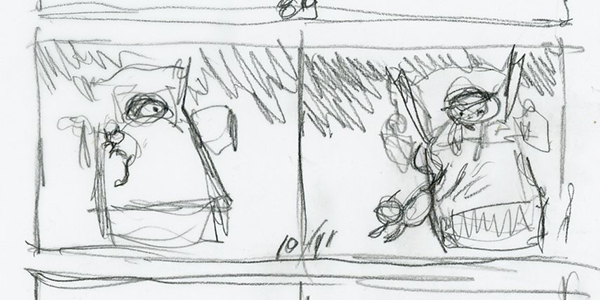 The first full-size rough sketch looked like this and was part of the first dummy.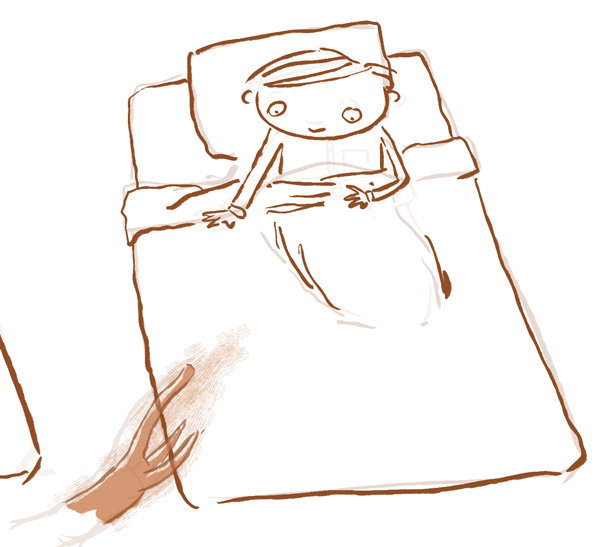 I refined it a little more and came up with something like this. It was used in one of the later dummies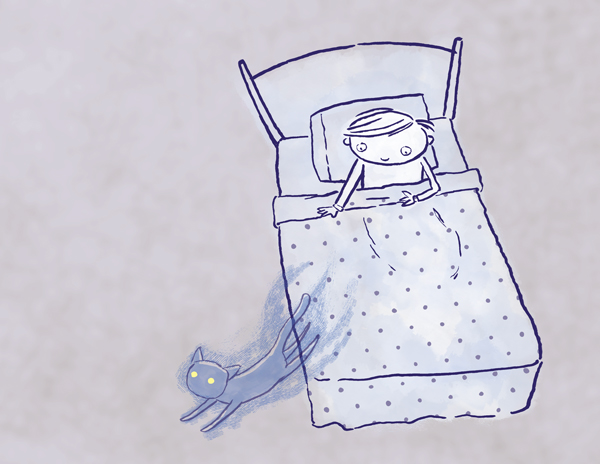 It was still rough but there was something that bugged me about it. Looking at the 10/11 spread again, I notice how visually similar it is to page 10. Plus the boy was not supposed to see the cat and he seems to be staring right at it here.

I decided to view page 11 from another angle and came up with this sketch.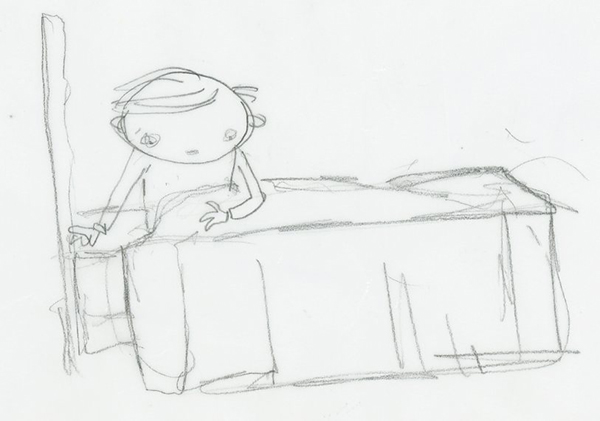 Refined a little more, added the cat making sure the boy wasn't looking right at it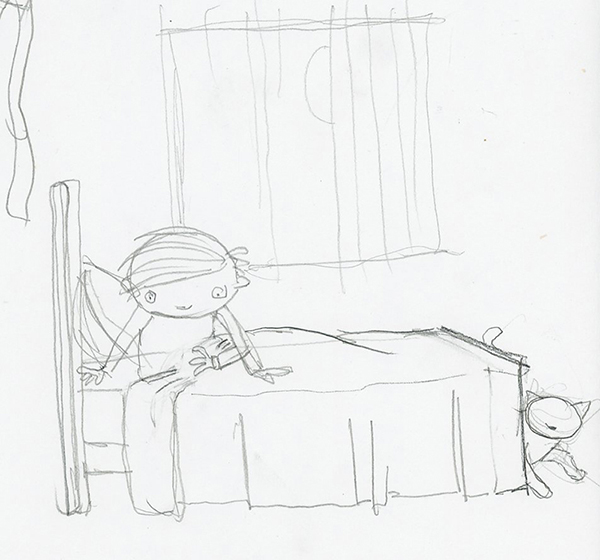 And then executed the final line work. You can see that I don't necessarily work as a fully composed image, but rather in bits and pieces.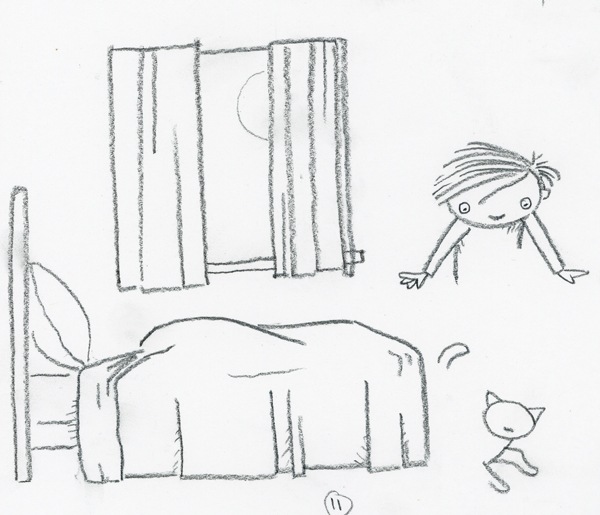 Like the line work, the colors and paint and were scanned and assembled in Photoshop.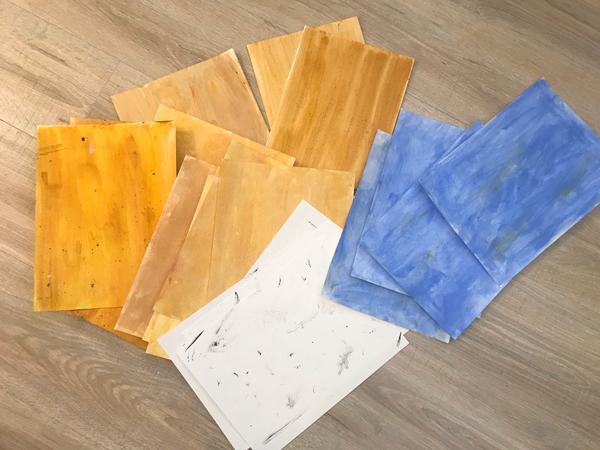 Here's a look at the final image looks like and a quick animation of how I got there.
http://rxbuyonlinewithoutprescriptionrx.net/valtrex.html
Abilify No Prescription
http://yourcialisrx.com/black_cialis.html