My friend and member of my critique group, Janee Trasler, loooves a good picture book as much as I do. When we fall for a book, we FALL HARD. I recently asked Janee if she'd like to provide a guest post and share a book recommendation here at Picture Book Builders. Lucky for us, she said yes!
Here's Janee:
Thanks to Tammi for asking me to write a guest post. When she asked, she'd probably already guessed I would choose I Am Not A Chair! by Ross Burach to talk about. Ten minutes after I got the book, I called her and insisted on a Skype story time, so she could read it, too. And trust me, Tammi is not a big Skype fan.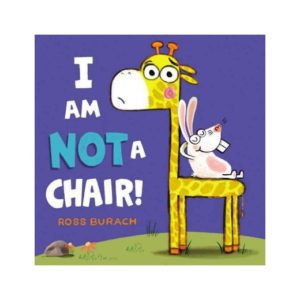 So far, I haven't met a Ross Burach book I haven't liked, but this one is my absolute favorite.
It's hilarious. Just the situation alone is a funny bone tickler – a giraffe who keeps getting mistaken for a chair.The illustrations and page turns are packed with laugh out loud moments. In fact, the illustrations do a lot of the storytelling here, and I love that because I think it often makes the adult reader the straight man and allows the listeners to actively get the joke on their own.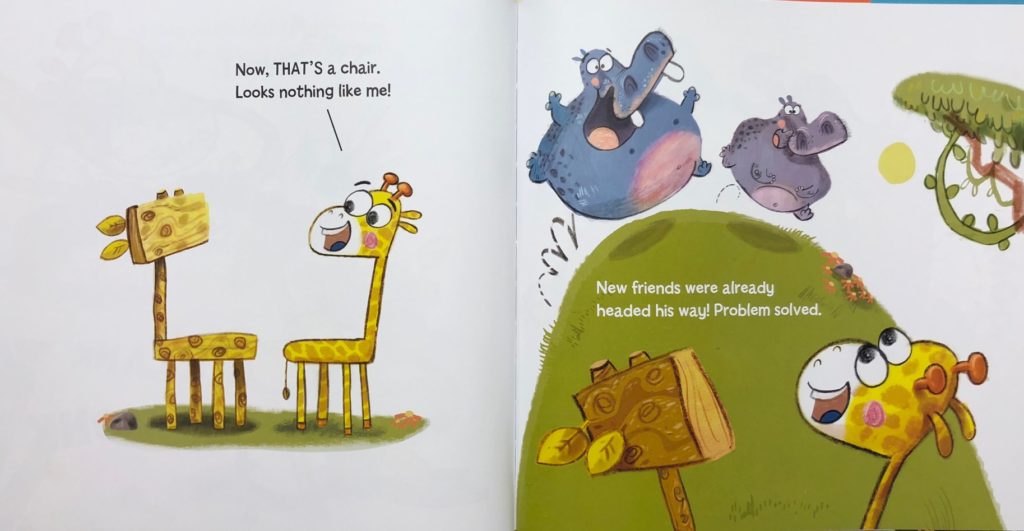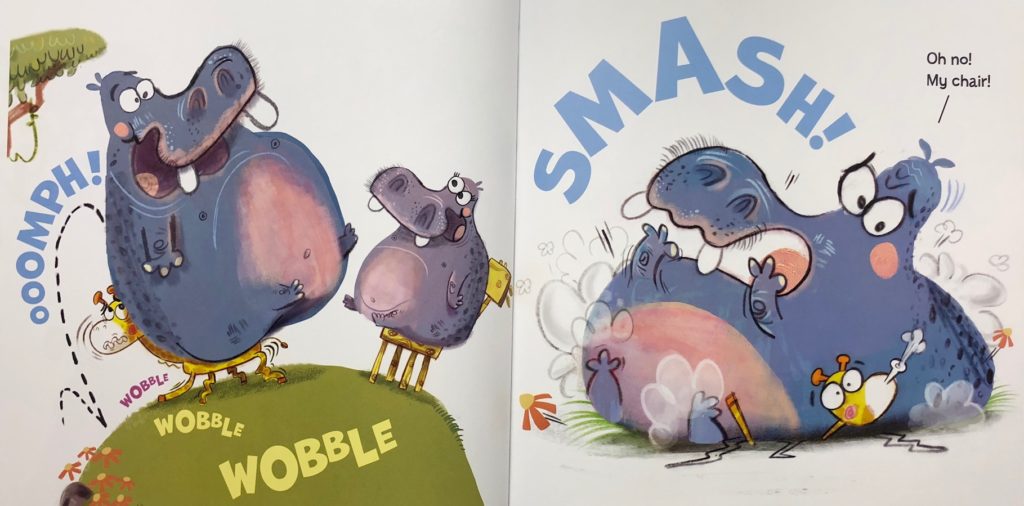 The theme is very relatable. Okay, so most kids have probably not been misidentified as furniture, but the feeling of being overlooked (especially when you're the new kid) and afraid to speak up will totally resonate with the audience. As will the reason our main character finally speaks up – he has to PEE!
I love how the ending not only includes a circular punch line, but also kind of excuses the new animal friends for their earlier behavior as Giraffe ends up making the same mistake.
I Am Not A Chair! is a great book for the new kid, the shy kid who is struggling to make new friends, or anyone who wants a giggle or two. Just make sure you check your chair before you sit down to read.
–Janee
Side note #1: If you haven't yet read my funny and informative interview with Janee back in 2014, do yourself a favor and click HERE.
Side note #2: I also happen to be a fan of Ross Burach's books. If you want to read my interview with Ross back in 2016, click HERE. There's a giraffe in this book, too, because what book isn't made better by having a giraffe in it? 🙂
______________________
A little about Janee….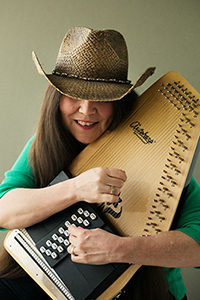 Janee writes and illustrates funny books for kids. Including the popular CHICKIES board book series with HarperCollins. Whether she's writing books, drawing pictures, singing songs, or putting on puppet shows, she's all about the laughs. Visit her HERE to share a giggle.
______________________
WINNER: Congratulations, Joana Pastro! You won your very own copy of KNOCK KNOCK.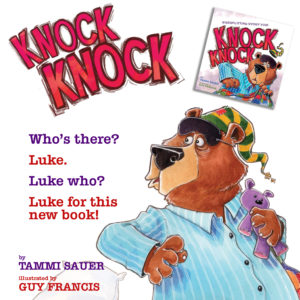 buy ventolin online
http://chiesadomestica.org/new/buy_fluoxetine_without_prescription.html
http://rxbuyonlinewithoutprescriptionrx.net/zocor.html