Hello everyone. Today happens to be another sorta self-plugging post with the release of the 4th (FOURTH!) FROG book, I DON'T WANT TO GO TO SLEEP by the wonderful Dev Petty. It's another very funny book that I've had the privilege to illustrate.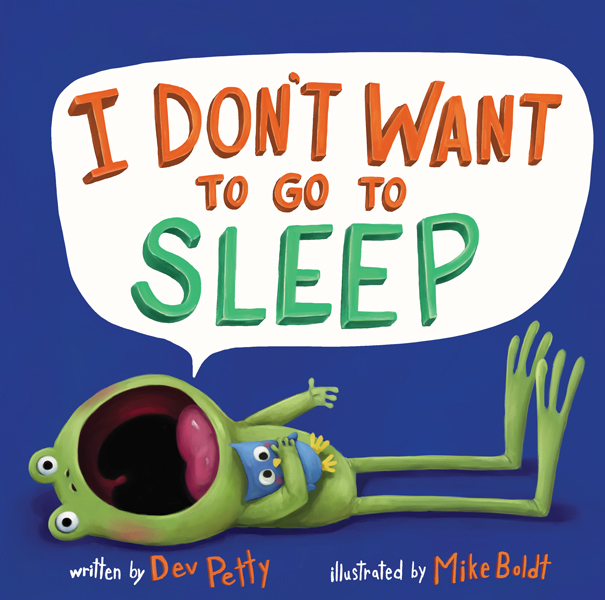 This FROG character is one of my absolute favorites to illustrate. Dev has given FROG such an every-child-ever personality. I can hear not only my own children, but so many others as I draw his face. I can hear his voice and see his expressions just by reading the MS – something that has happened through all 4 of these books.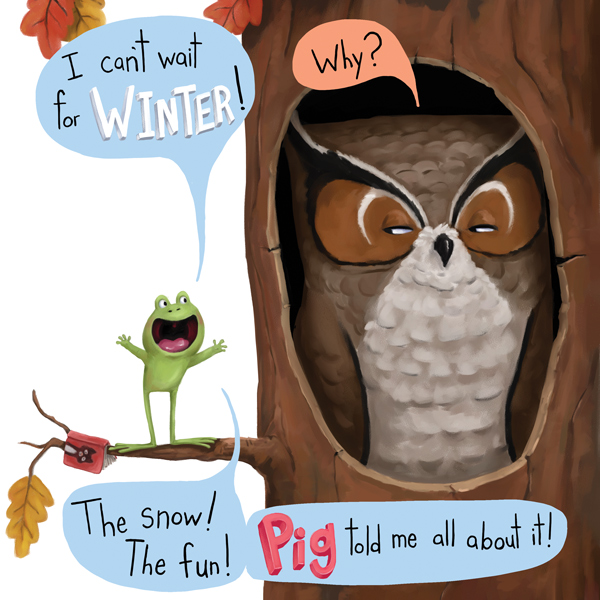 While FROG is the standout favorite for most, I also love the supporting cast Dev has created. The "dad" frog. Rabbit. Cat. Pig. And stepping into the sounding board role for this fourth book, Owl.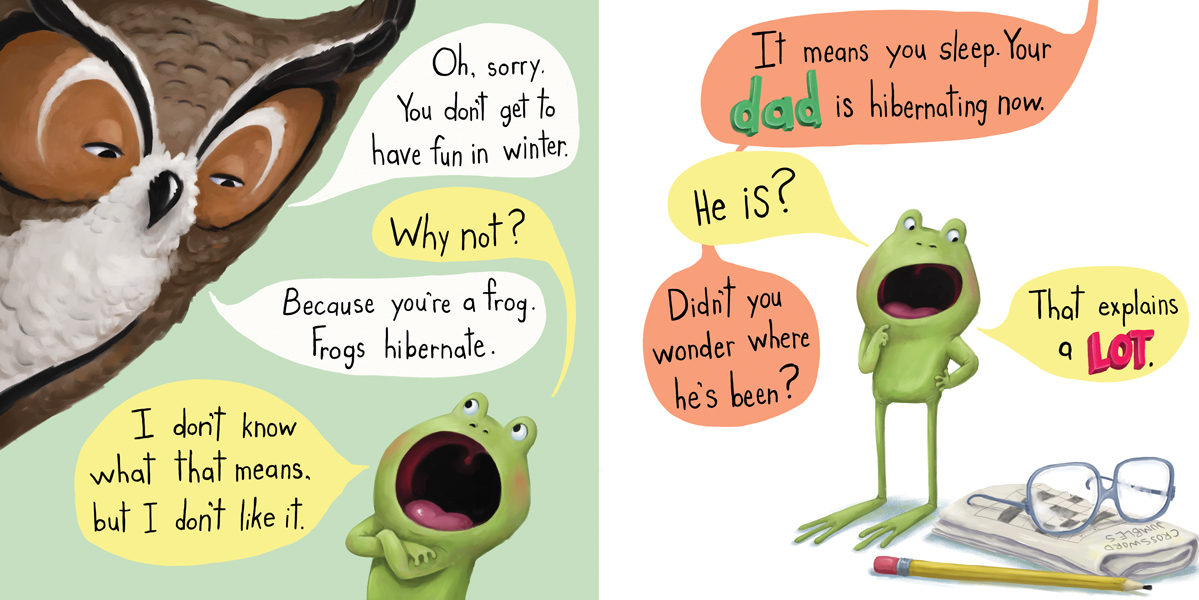 Owl is the character who gets to answer FROG's questions this time. Owl first tries to correct and pass on the common knowledge that he feels FROG should have. Well, this only creates more questions which create answers FROG doesn't exactly care for.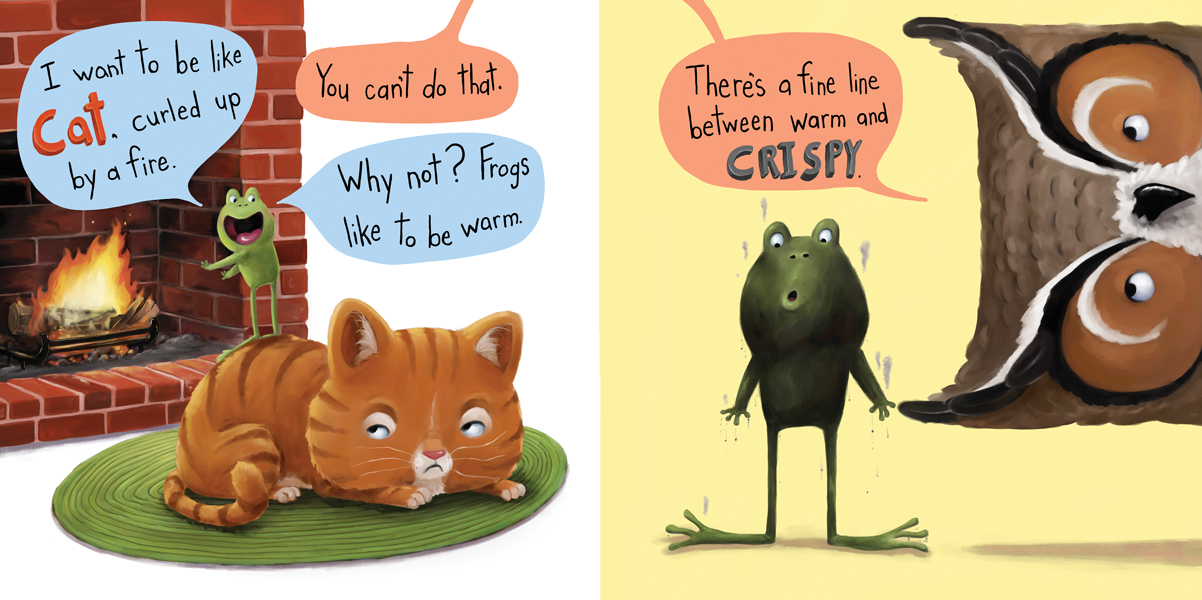 While at first Owl is rather annoyed (probably having just woken up), he really commits to teaching FROG about what he was trying to explain which ends up in one of the funniest pages in this series – which I won't reveal here.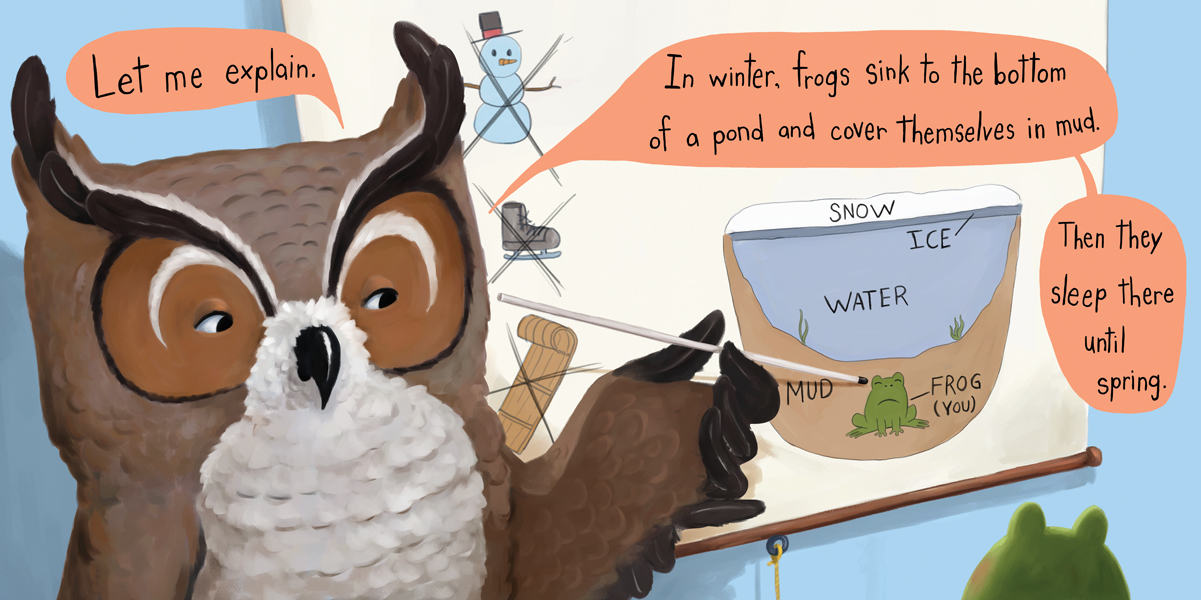 I've have learned so much from Dev's writing in this series. I see how kids respond when I read these books in schools and at libraries. I love the jokes and even more, I love the kid's laughs. Dev's jokes hit the right spot with kids, and I hope I can do that with my own writing in the future too! (and I wouldn't mind illustrating another Dev book one day either!!)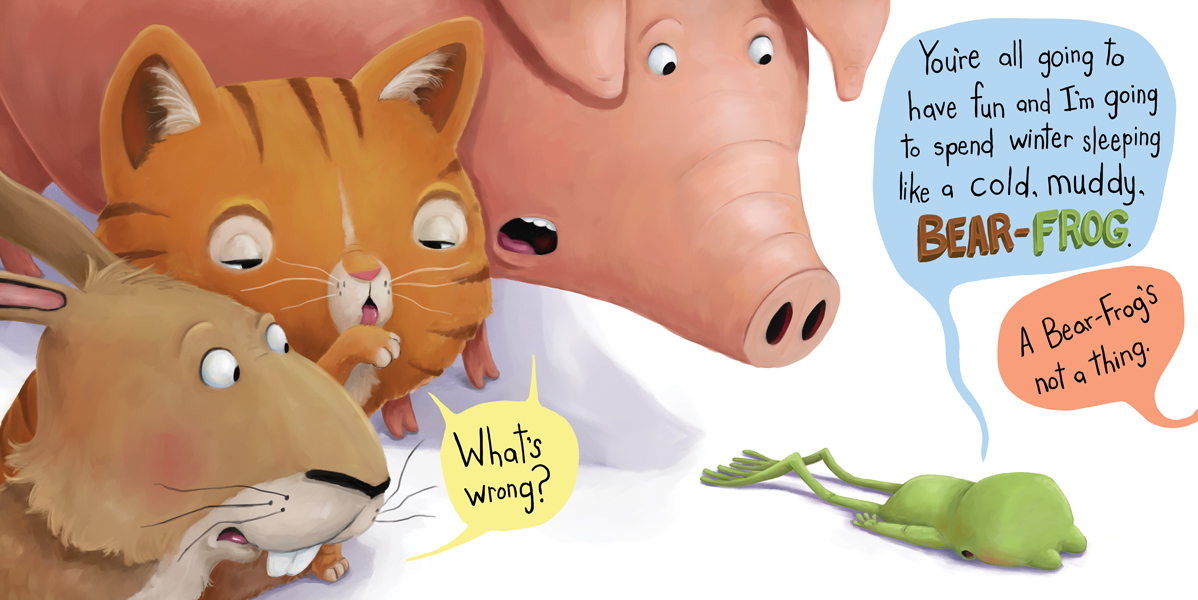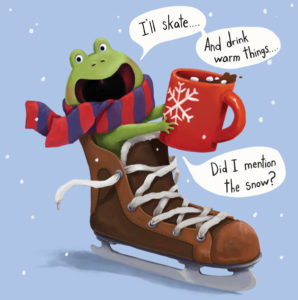 Special bonus: Frog in a skate, wearing a scarf, drinking hot cocoa (with marshmallows).
*** I DON'T WANT TO GO TO SLEEP GIVEAWAY ***
To celebrate another book release, I'll randomly select one person from the comments below to receive a signed copy of our new book I DON'T WANT TO GO TO SLEEP. I'll announce the winner on my next blog post in early November. Good Luck!
Until next time!