Hello! It's been a very busy month for me, but I'm happy to be posting about today's book, ME AND MY FEAR, by Francesca Sanna. Francesca Sanna is a very talented author illustrator who is the award winning creator of THE JOURNEY, which was even recognized by Amnesty International.
I was first drawn to Me and My Fear because of the artwork, but as usual, as amazing as the artwork is, the story is even better. Today I want to focus on how well Sanna communicates the idea of an emotion like fear.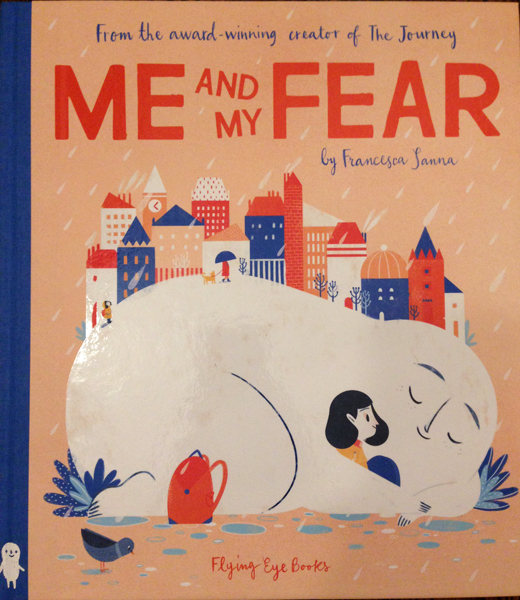 As a father myself, I've had to go through (and still do) discussing our emotions with my children and it's not something that is simple or easy to communicate because they can "feel" so abstract. I, however, love how Francesca Sanna approaches this in her book's opening line.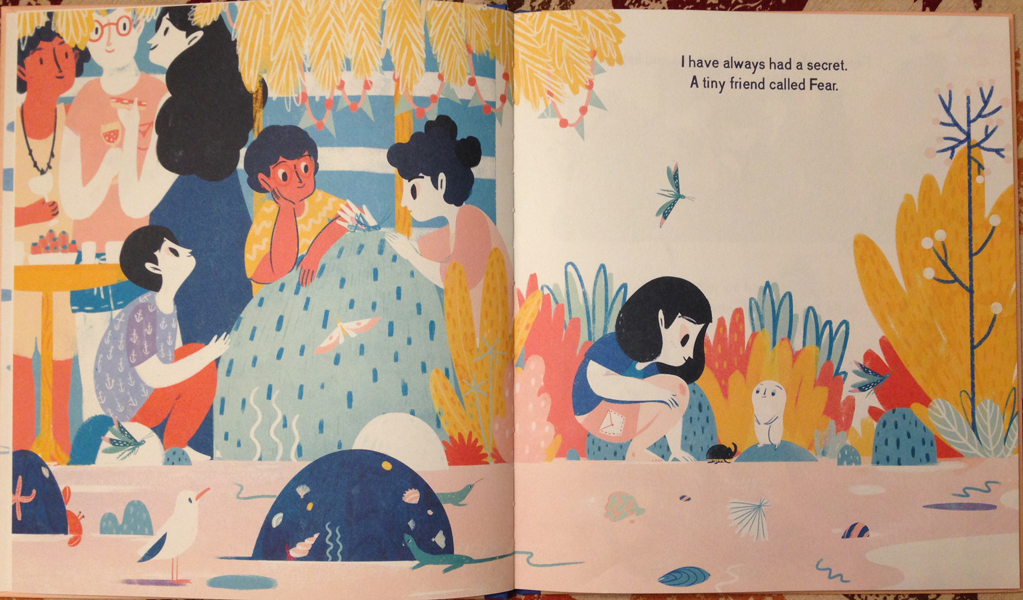 "A tiny friend called Fear". Because emotions can be abstract, we can try various was to explain them – such as something that we own, but that can still be difficult to grasp for a child. But a friend, that's generally very relateable.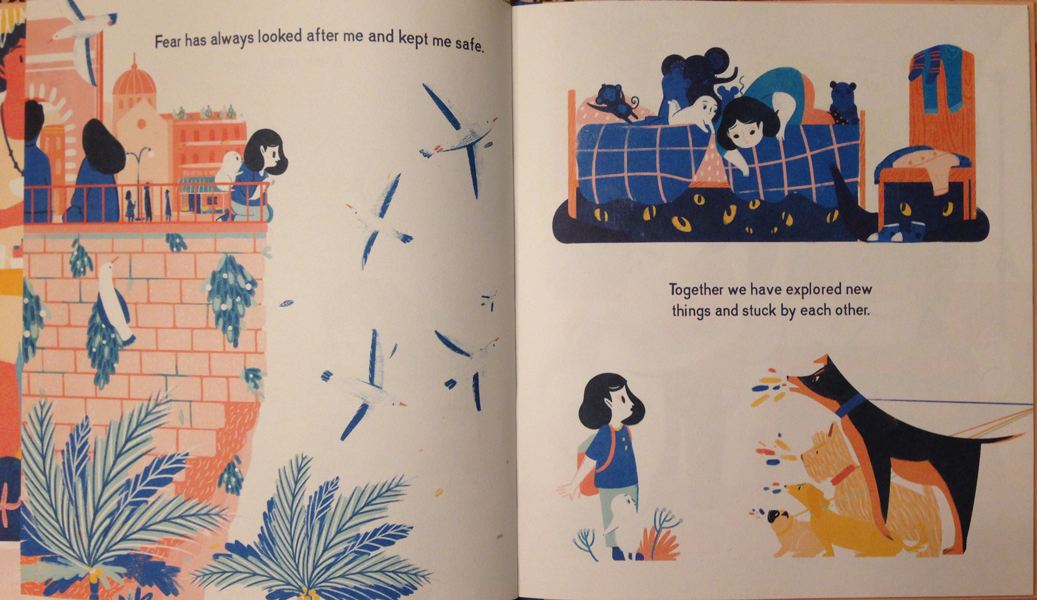 Sanna then goes further and disarms the idea that fear is bad, and gives examples of how fear can be healthy. Emotions are so complex, but we've often relegated them to either "good" or "bad". I really appreciate how Sanna shares how her friend Fear, looks after her to keep her safe.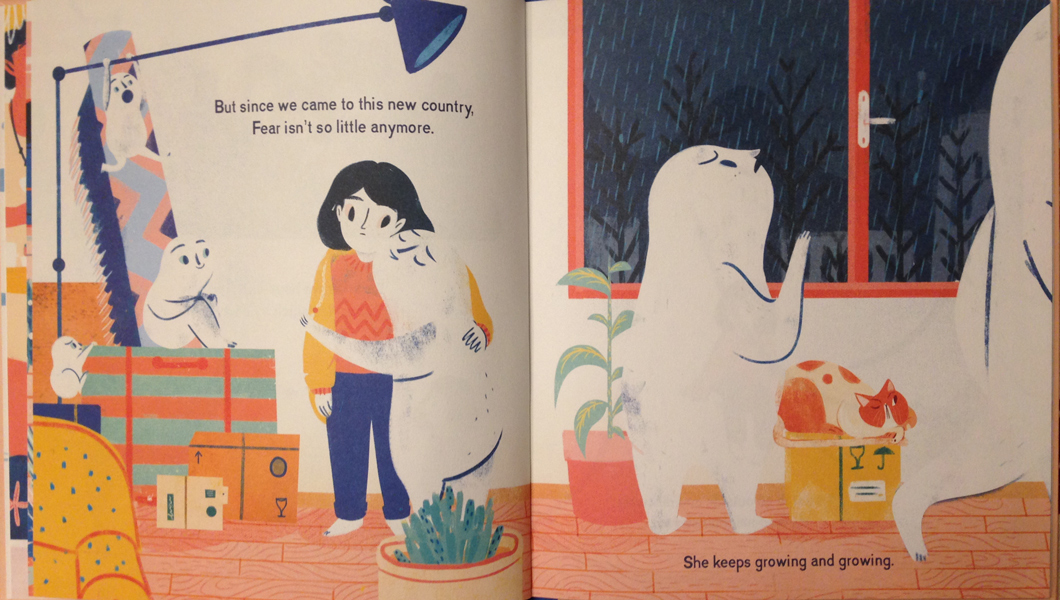 In the next part of Sanna's story here, we see how this child's friend, Fear, starts to become in conflict with her when Fear grows beyond her control. A result of the unknown.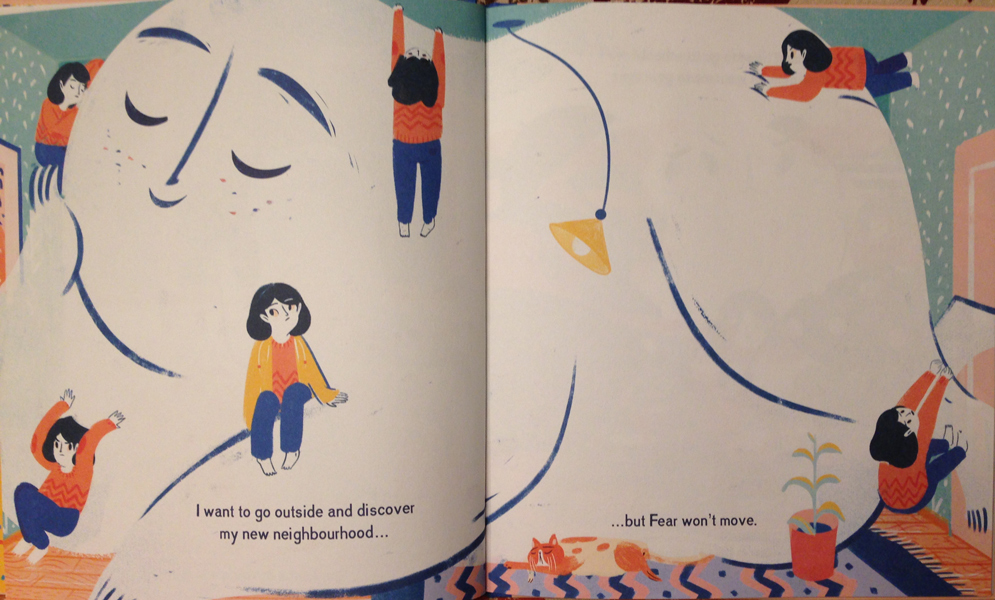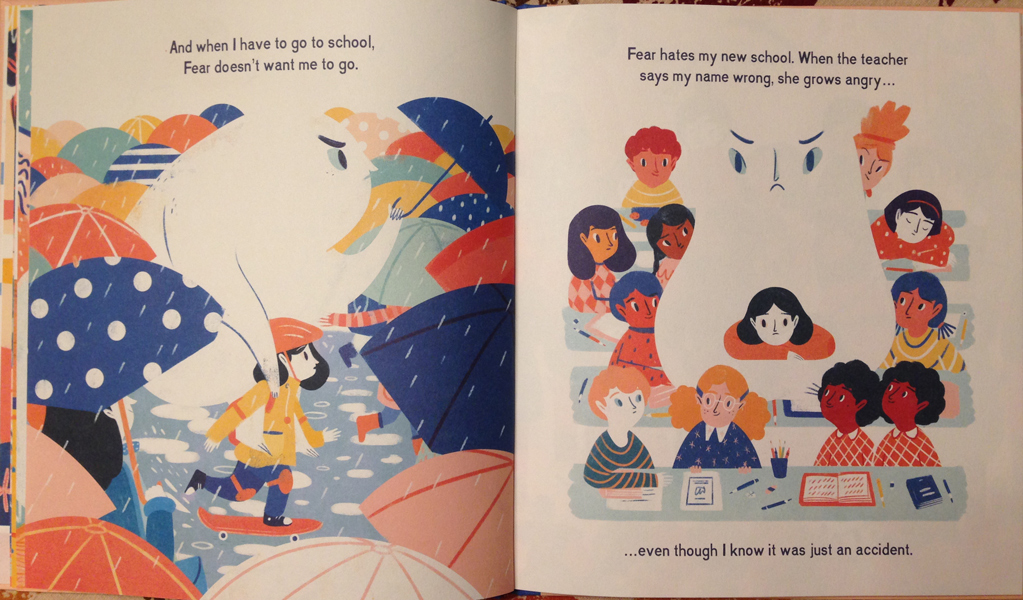 Sanna brilliantly explains how Fear can cause an outside reaction, like anger or hiding away, even though inside the child might feel differently.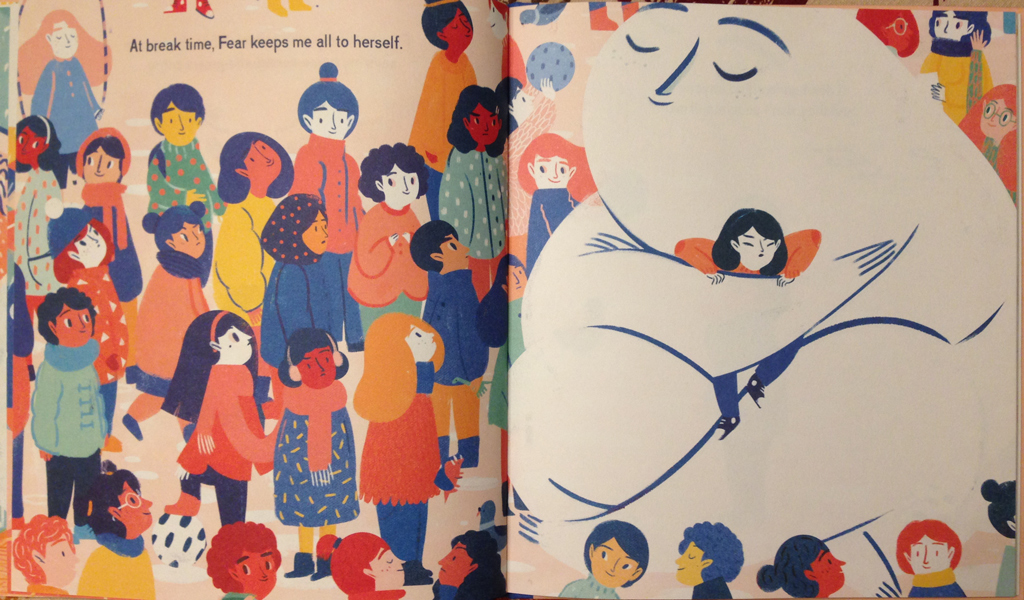 We also see how this child is trying to battle against her friend Fear's restraint and restriction, but it's very difficult when Fear is so big.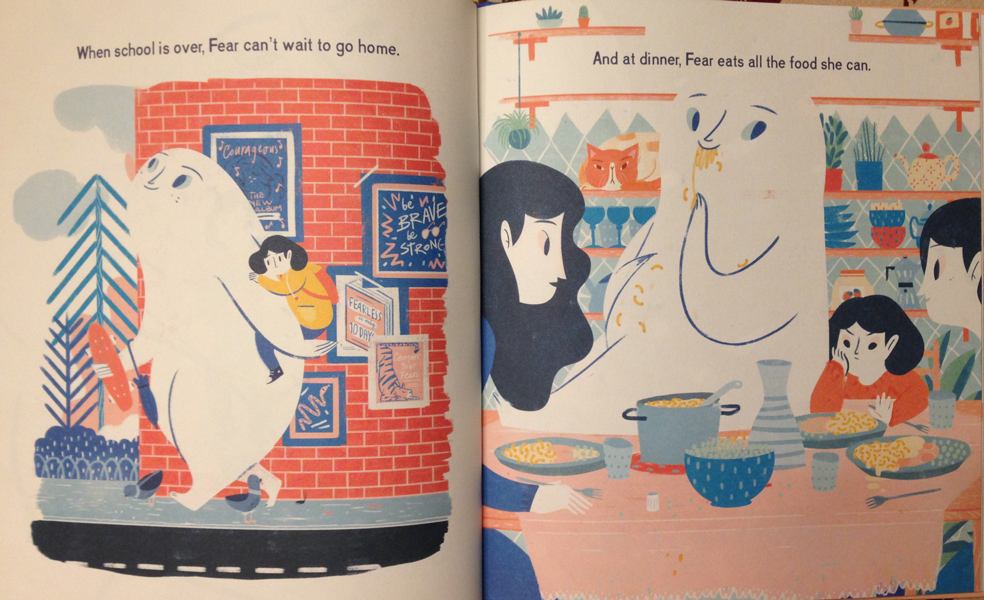 And the effects that "large" Fear has on her friend in this book are also given as examples to relate to.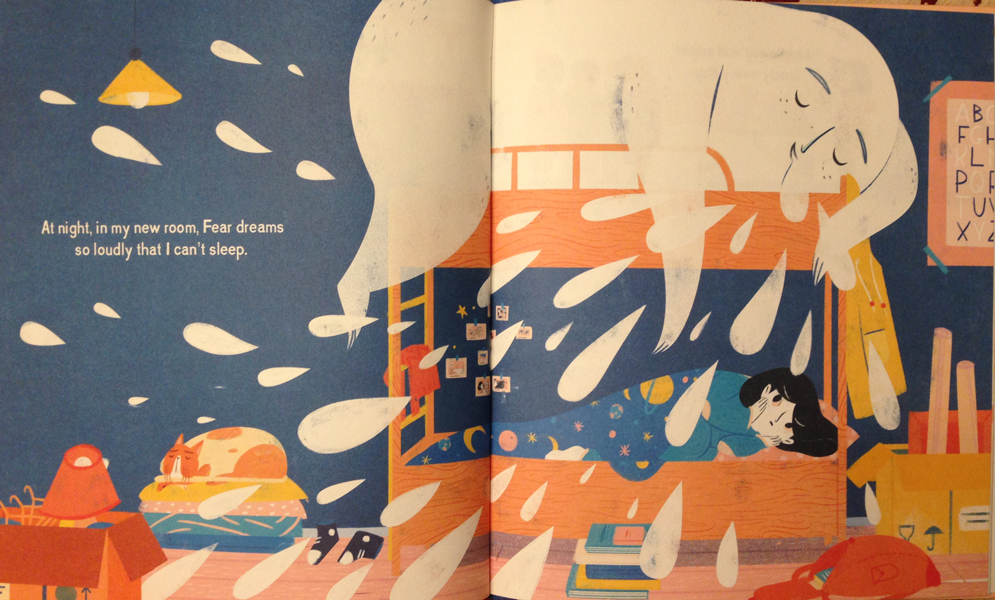 I won't give away the ending, but you can guess that the child does figure out how to get Fear back down to size and the recognition of not being alone in it, and Senna does this just as well as she did through the first half of the book. I can't commend Francesca Sanna enough for how well I feel she explained fear in this book and her beautiful illustrations compliment the execution of this story perfectly. Francesca has an author's note at the end of this book which explains a bit about why she wrote this book.
I'm not exactly sure how to apply a takeaway with this one. This was a very personal story for Francesca Sanna and it sounds like she still did a lot of research into it as well. Maybe that is why she was able to so clearly bring the idea of an emotion as a friend, and how to have a healthy relationship with that "friend". While I admittedly don't know how to have that as a takeaway, I'm definitely inspired and hope you will be too!
***GIVEAWAY RESULTS FROM LAST MONTH***
First. Thank you again to everyone who posted their comment on last month's post. I always appreciate reading your encouragements and insights into either the book I wrote about, or what I wrote in the post!
Now, this month's winner is: Katie Giorgio!

Congratulations Katie! I'll be in contact with you shortly so that I can mail you a signed copy of I DON'T WANT TO GO TO SLEEP!
Until next time!