Hello everyone! This month I'm looking forward to sharing MINI RABBIT NOT LOST, by John Bond, and the wonderful journey that we're taken on. Today I want to talk about how John Bond is able to take capture childlike enthusiasm and the amazing adventures it can take us on.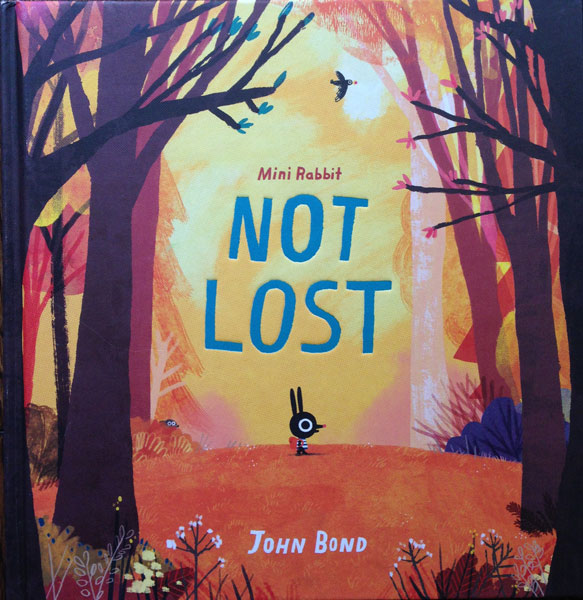 Simply looking at the cover, we know NOT LOST (I can only hope the Mini Rabbit part will make this a series) is going to be lost despite what the title says. Chalk up another great use of the image telling us something obvious that the title is deliberately leading us astray on.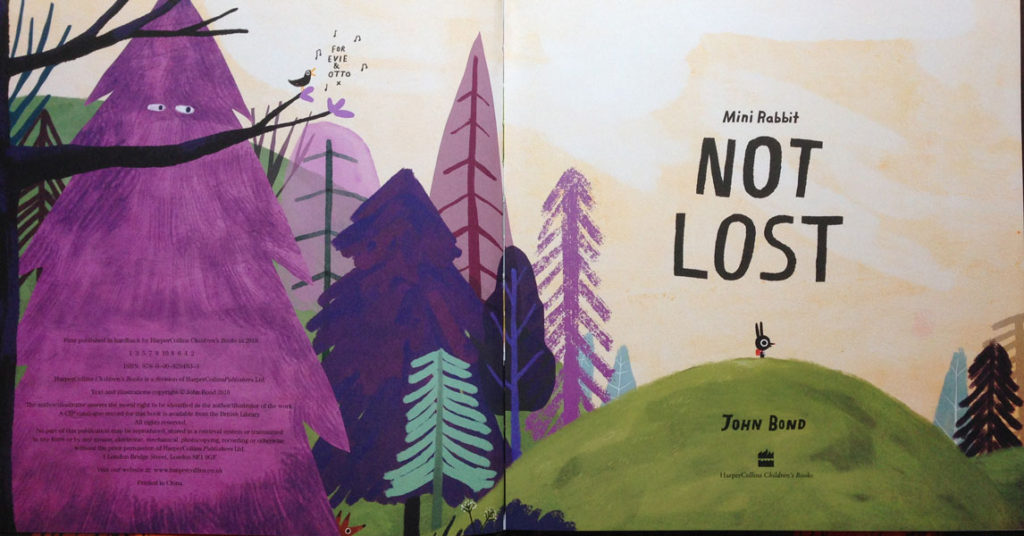 I truly love the artwork in this book. The way that Mini Rabbit is so small in the beautiful world around him is a brilliant emphasis on the "mini" part of keeping Rabbit small and innocent in our eyes. The title page (above) again helps set that tone and the idea of adventure or a journey.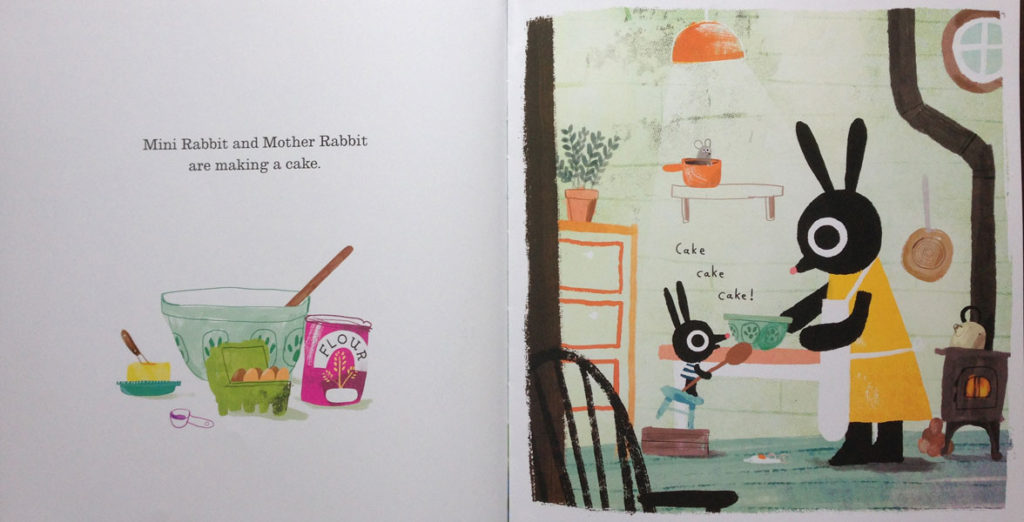 The story actually starts off with Mini Rabbit and Mother Rabbit making a cake. Many of us can relate to our children or seeing children helping out an adult with baking (or building) something that normally adults do. You see their independence and confidence grow incredibly fast no matter how well they are actually doing.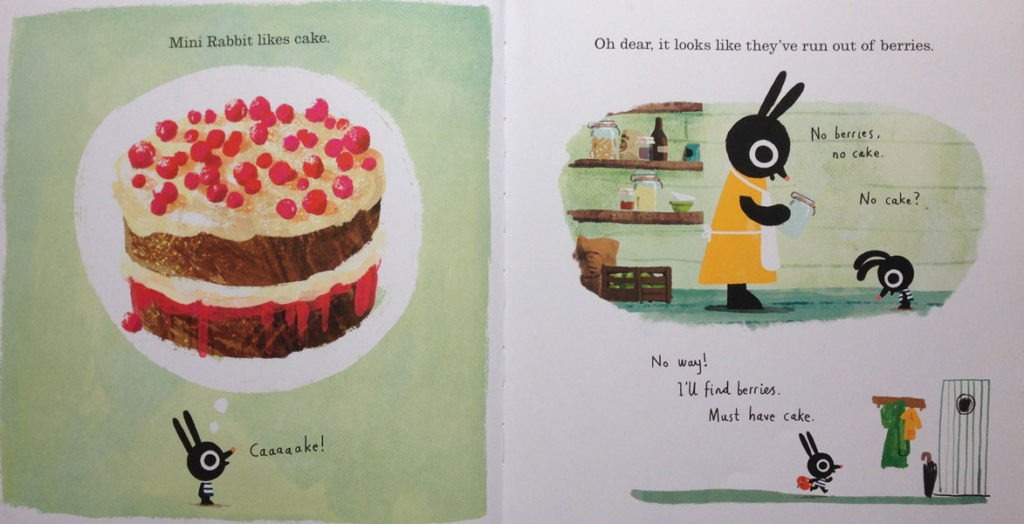 And John Bond makes sure that we know exactly how much Mini Rabbit likes cake or making the cake with his mother. Again, this helps us relate or understand Mini Rabbit's desire to complete this cake when confronted with the fact of missing a key ingredient: Berries.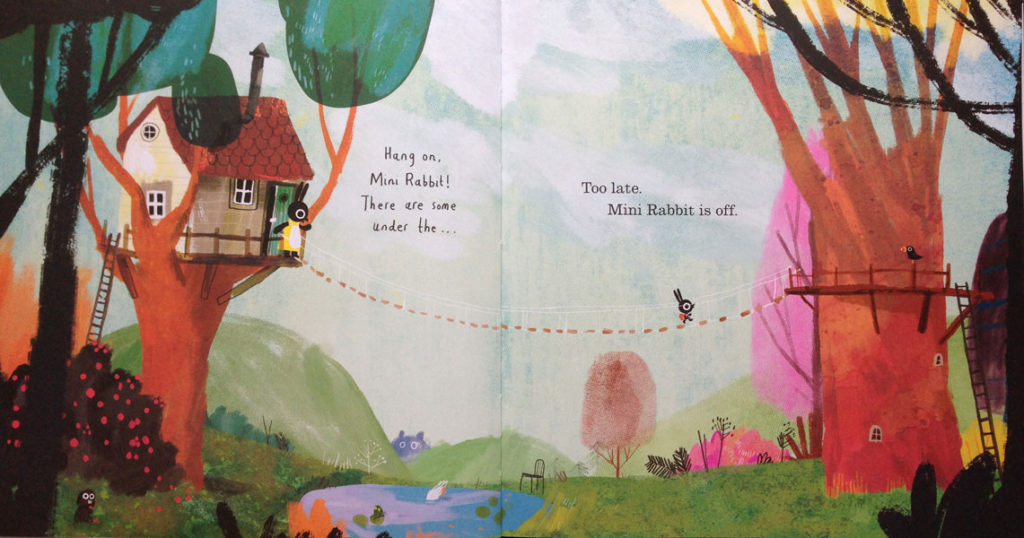 Mini Rabbit's blind enthusiasm for completing the cake takes him right past obvious solutions. I love that the berries are right below, but he's off and the quest to find berries is on.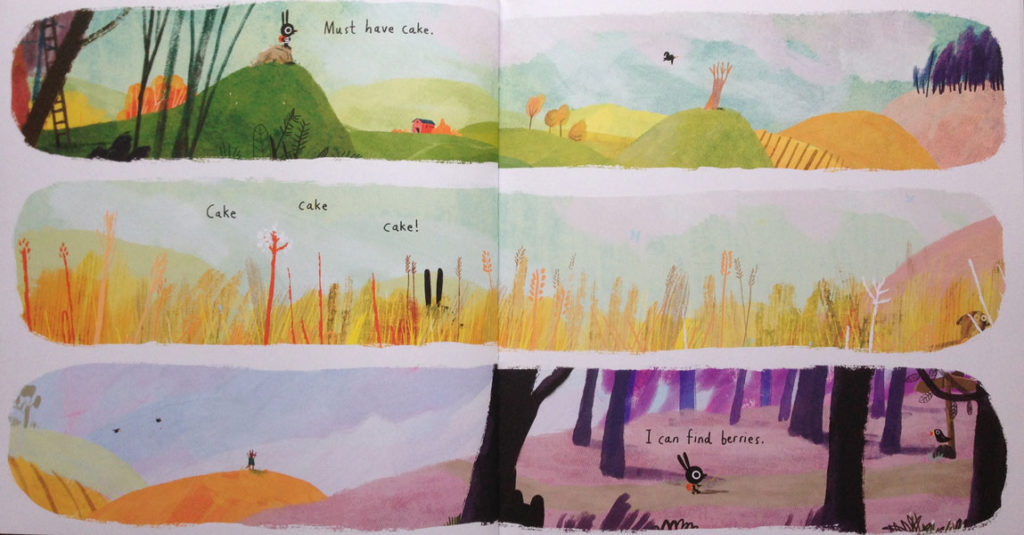 John then takes us on a beautiful journey across a beautiful landscape. All while following hints of berries. I think kids will love seeing those hidden berries as Mini Rabbit confident quest continues. We also see how quickly Mini Rabbit distances himself far from home.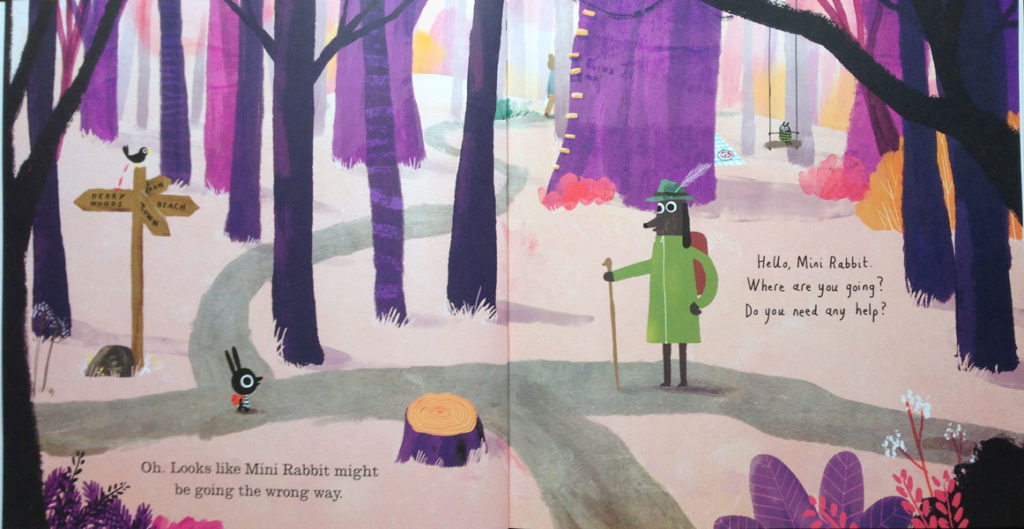 John also uses a wonderful narrator voice to help guide us readers along the way, gently confirming what we are seeing. The way the artwork transitions on each spread and change in scenery to the next is as interesting to study as it is to search for the hidden berries.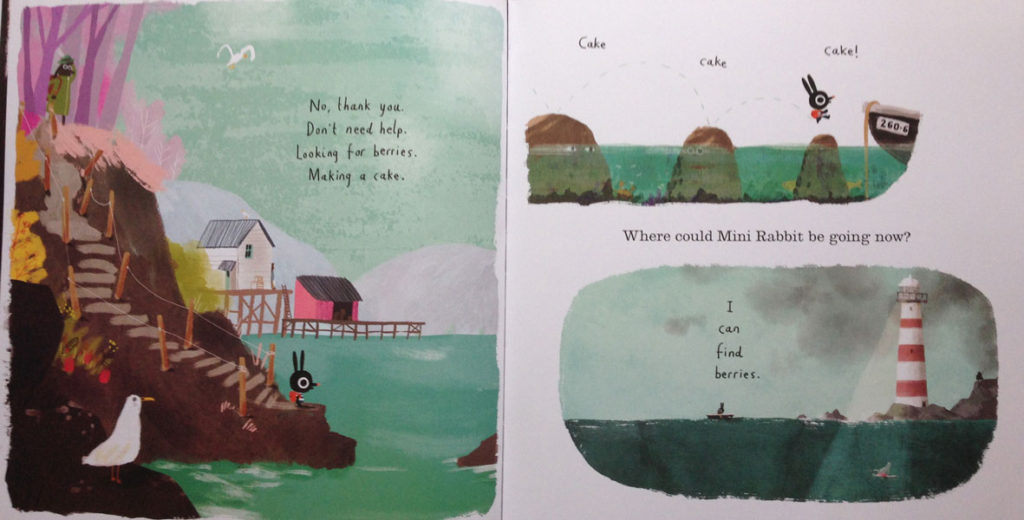 How often have we seen kids (or even us as adults) say "no thank you" to someone who has offered to help? Well, John Bond again captures this in how he reveals that others often see our plight before we do. This book seems to be about how sometimes we have to take that journey to figure it out for ourselves – as difficult as it may be.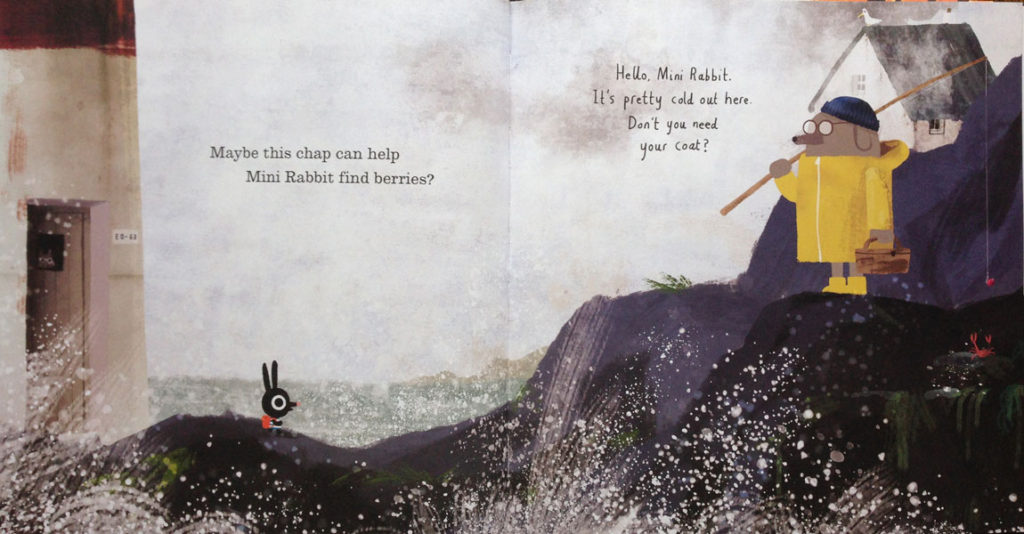 The ending may not be a surprise, but the journey to get there is more than enjoyable. So I would encourage you to check this one out if you get the chance.

I sure hope NOT LOST isn't the only Mini Rabbit book that John Bond is going to do. I really enjoy this character John has created and how well he captured the enthusiasm a child can have when given the chance to help. For me, that's the "thing" I want to really take away from this for my writing. I hope you'll be able to find and capture that bit of life that we can all relate to and enjoy as well
Until next time!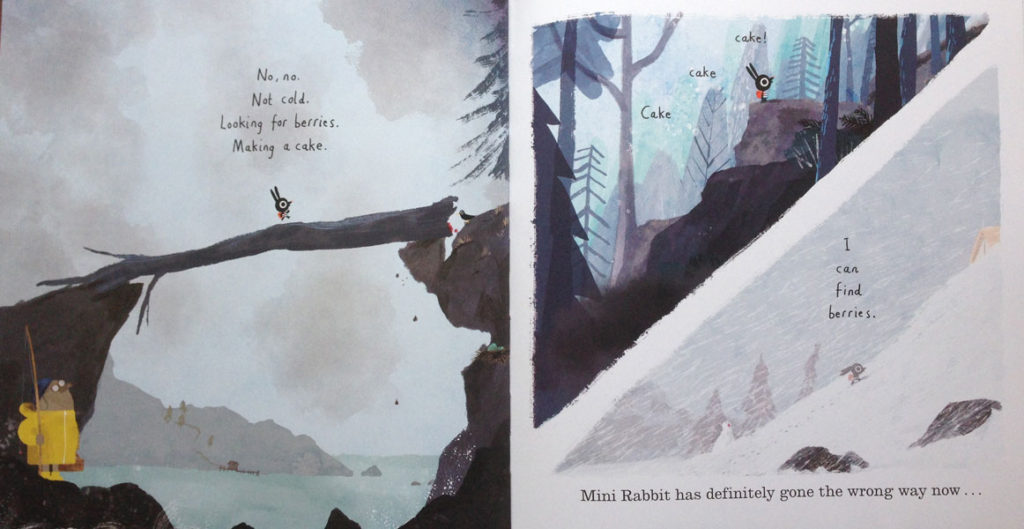 special bonus: an extra page because I just love the little details of this book.