Introducing characters can be tricky. What do we want readers to know about them? And how do we reveal these traits?
In Baabwaa & Wooliam, author David Elliott takes the direct approach.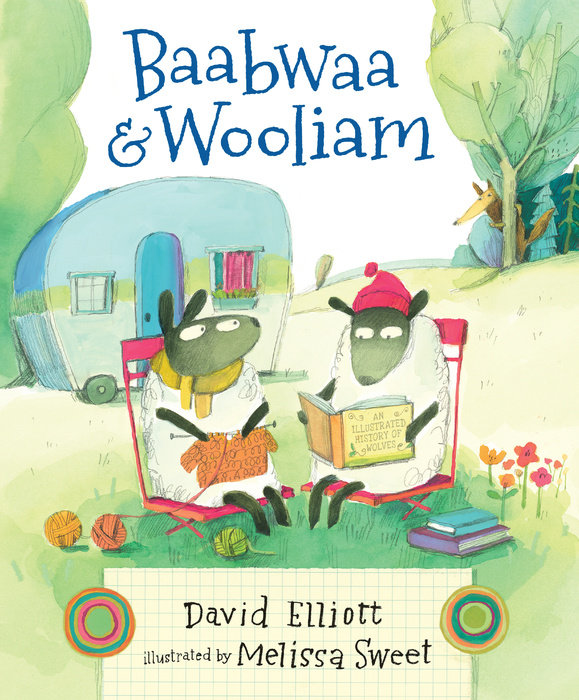 He begins the book by introducing each character in turn, accompanied by Melissa Sweet's dignified portraits (click on images to enlarge):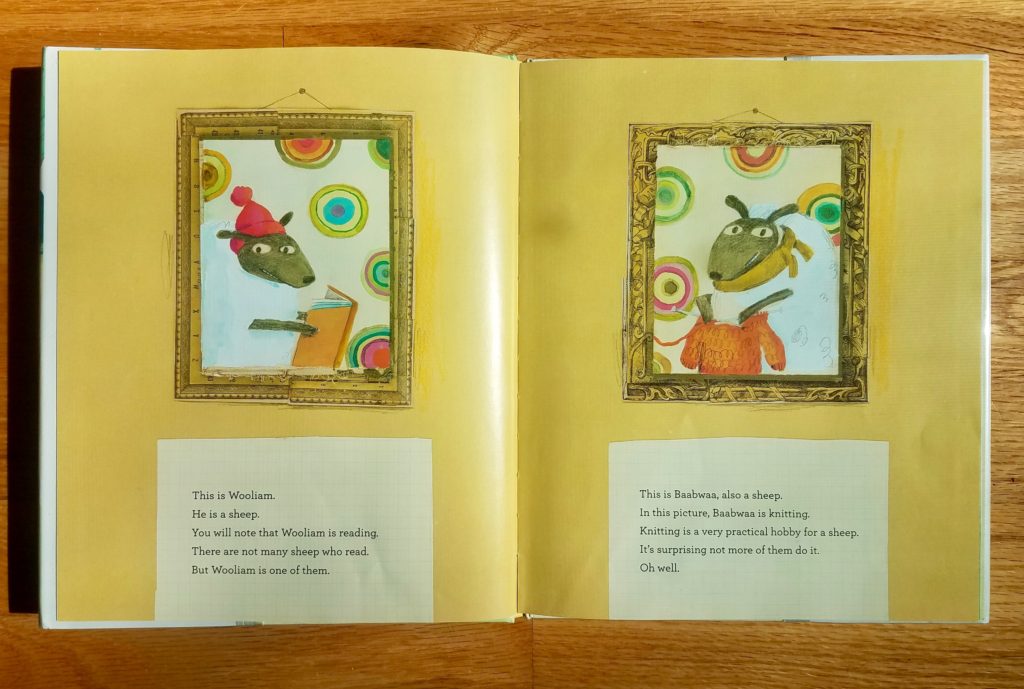 Then he tells us a little more about their lives: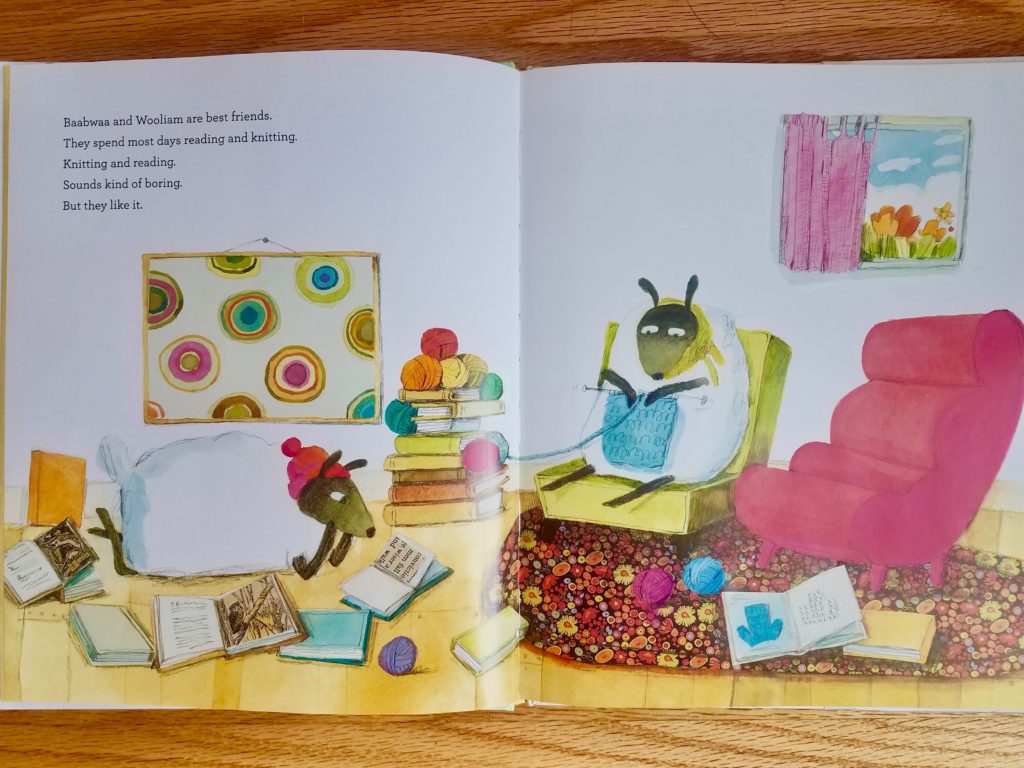 I love the narrator's voice—simple and straightforward, with plenty of dry humor.
Later, when the two friends decide to go on an adventure, we're introduced to a third character: another (ahem) sheep.
A sheep with a long, rangy tail.
A sheep with a sharp, whiskered snout.
A sheep with a filthy wool coat.
On the next spread, we learn a bit more about this new character, and about Baabwaa and Wooliam (true to their sheeply reputation, they're not the sharpest tools in the shed).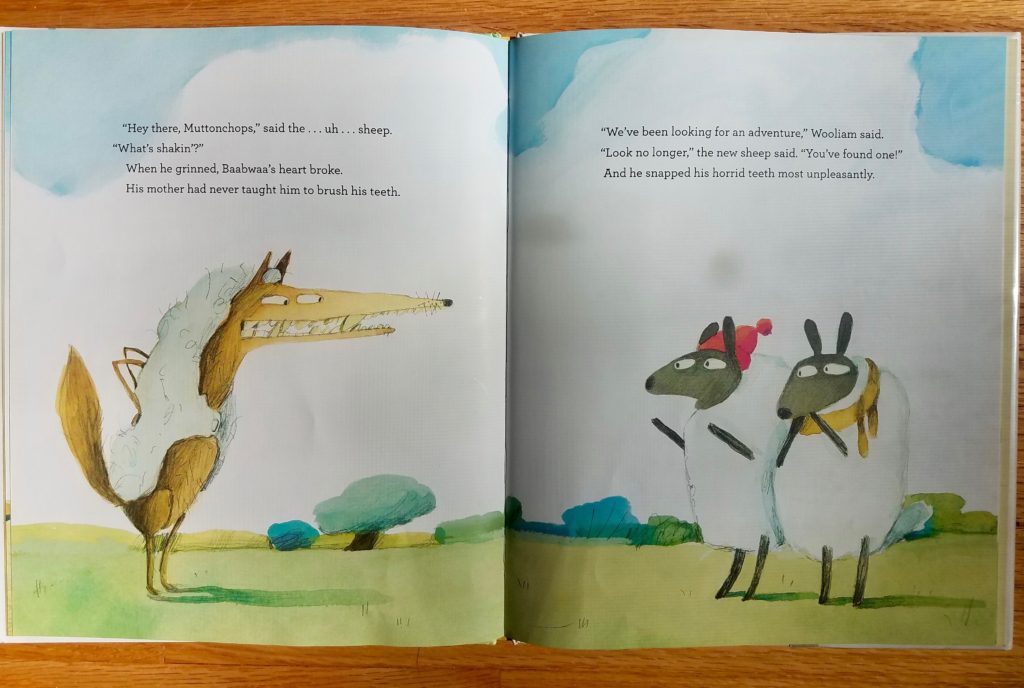 Are you intrigued?
Truth be told, David Elliott and Melissa Sweet had me at the cover. Between the punny title and the image of this duo and their cozy camper home, I was sold. Happily, the enchantment lasts to the final page.
But I'm not going to spoil the ending. Let's just say the sheep (the real ones) get their adventure. And the wolf gets something exciting too (not to mention some improvement in his dental hygiene).
Giveaway Winners!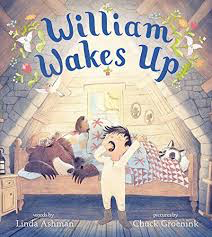 The winners of William Wakes Up from last month's post are Kathy Shanahan and Mary Bleckwehl. Congratulations!
Thanks for reading, y'all!
Linda