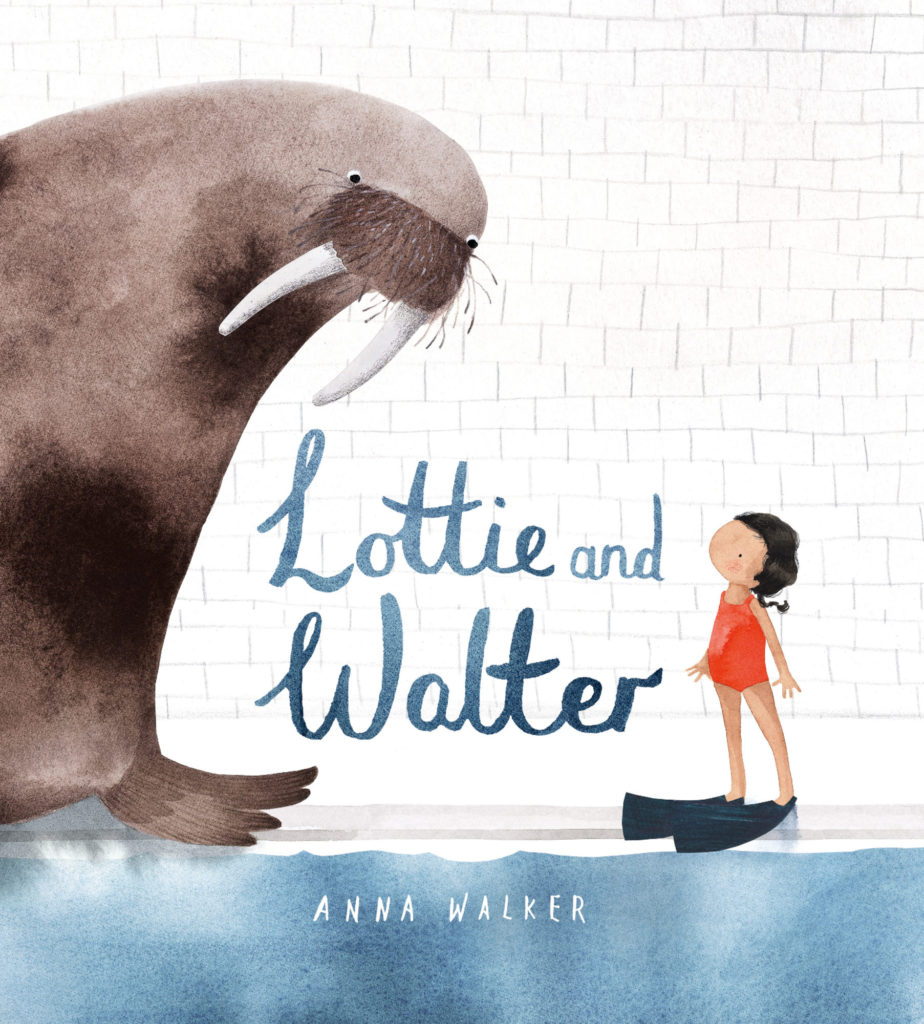 I have been waiting for this book.
It was about 3 or so years ago and I was visiting with my editor, Jennifer Greene at Clarion. I saw a little bit of Lottie & Walter on her desk. I squealed when I saw Anna's gorgeously recognizable style. Jennifer told me it was a story about a little girl and her imaginary friend, Walter… a walrus.
So I waited…
Now, here it finally is. Out in the world and wonderful.
Lottie goes to swimming lessons every Saturday. But she is terrified and refuses to get into the water. Because dear Lottie is convinced that an enormous shark is waiting in the depths.
"The shark didn't want to eat other kids."
(wonderful page turn here. The next page is the whole spread showing Lottie almost nose to the toothy snout of the huge shark.)
"It wanted to eat Lottie."
Poor Lottie continues harboring her secret fear. Until Walter, the walrus, appears. He is a companion and friend to Lottie. cheering her with a sweet song. When the last day of swim class rolls around, Lottie's new friendship and trust in Walter gives her the strength to finally jump into, and enjoy, the water.
Anna Walker's artwork is stunning. I absolutely adore her use of white space and it makes each illustration inviting and quick to read. Her watercolor textures are luscious and captivating.
The story jettisoned me right back to my little kid days of swim lessons in the creepy basement pool at the YMCA. I wasn't as inventive as Lottie, but I certainly was afraid to be in there.
Anna Walker uses the shark as a representation for Lottie's irrational fear. But she also deftly portrays that fear is real, whether there truly is a viable reason for it or not.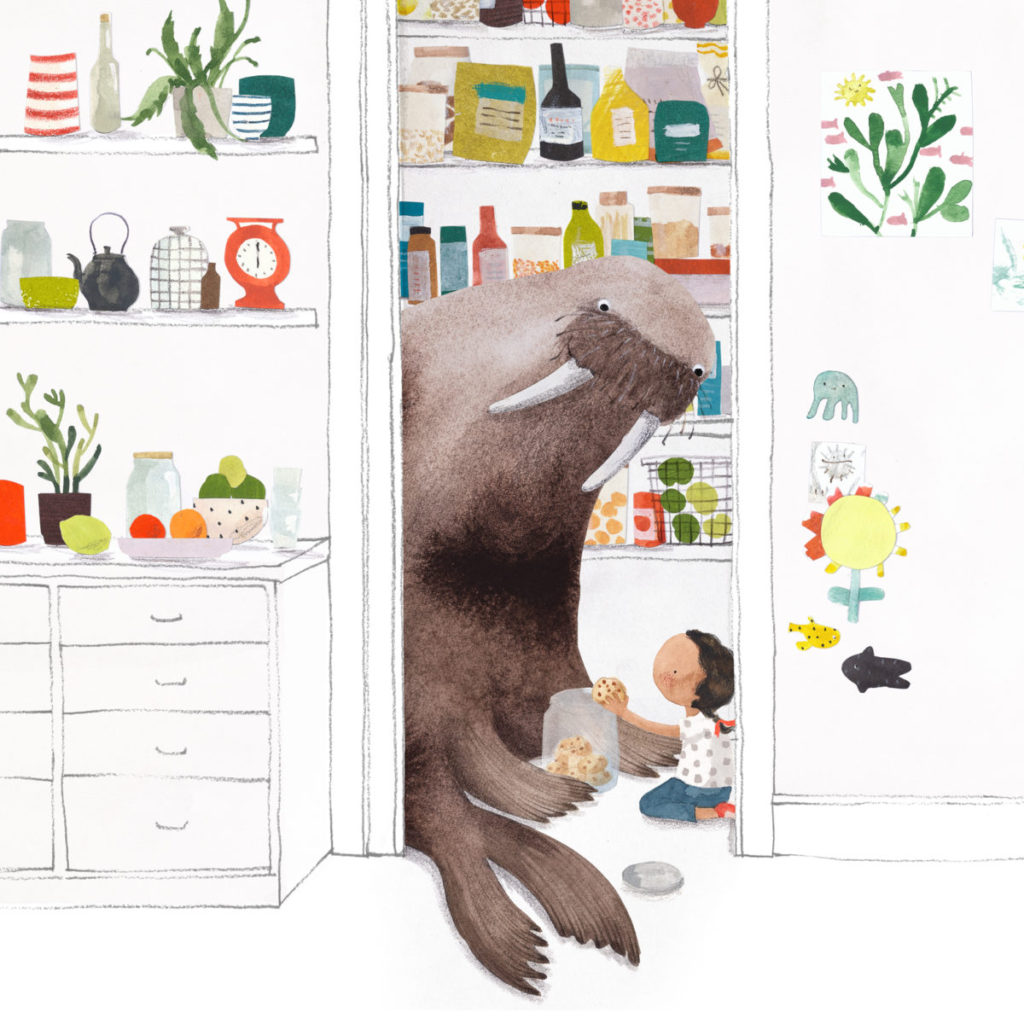 This book is also about friendship. Walter becomes a steadfast comfort to Lottie. Never pushing or judging, or trying to get Lottie to do something she's uncomfortable doing.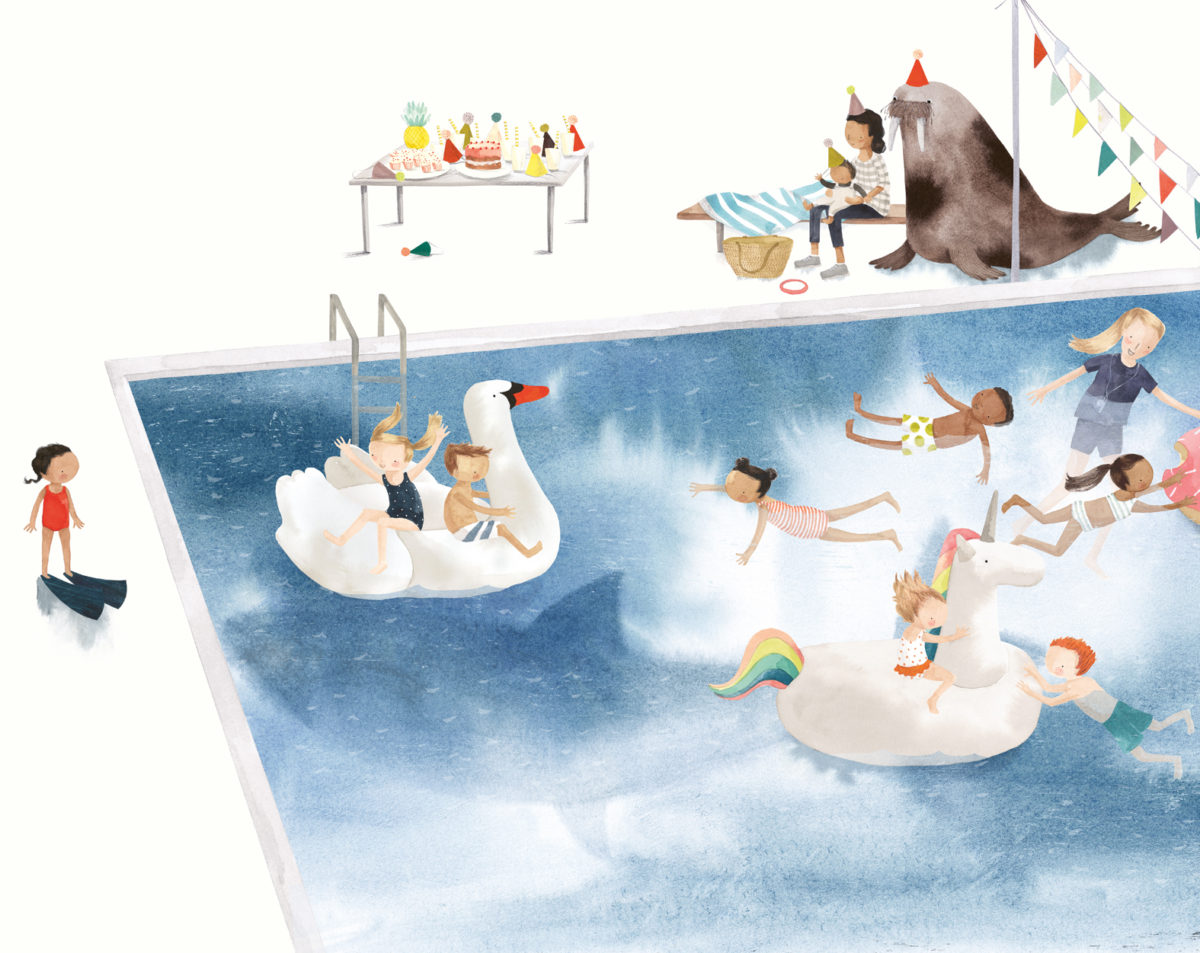 My favorite illustration is the page after Lottie has dreaded the impending weekend, until scary Saturday finally arrives. The illustration shows Mom, Walter, and Lottie in a car driving to her swim lesson. Note that the car is facing to the right hand page turn. The text underneath reads simply,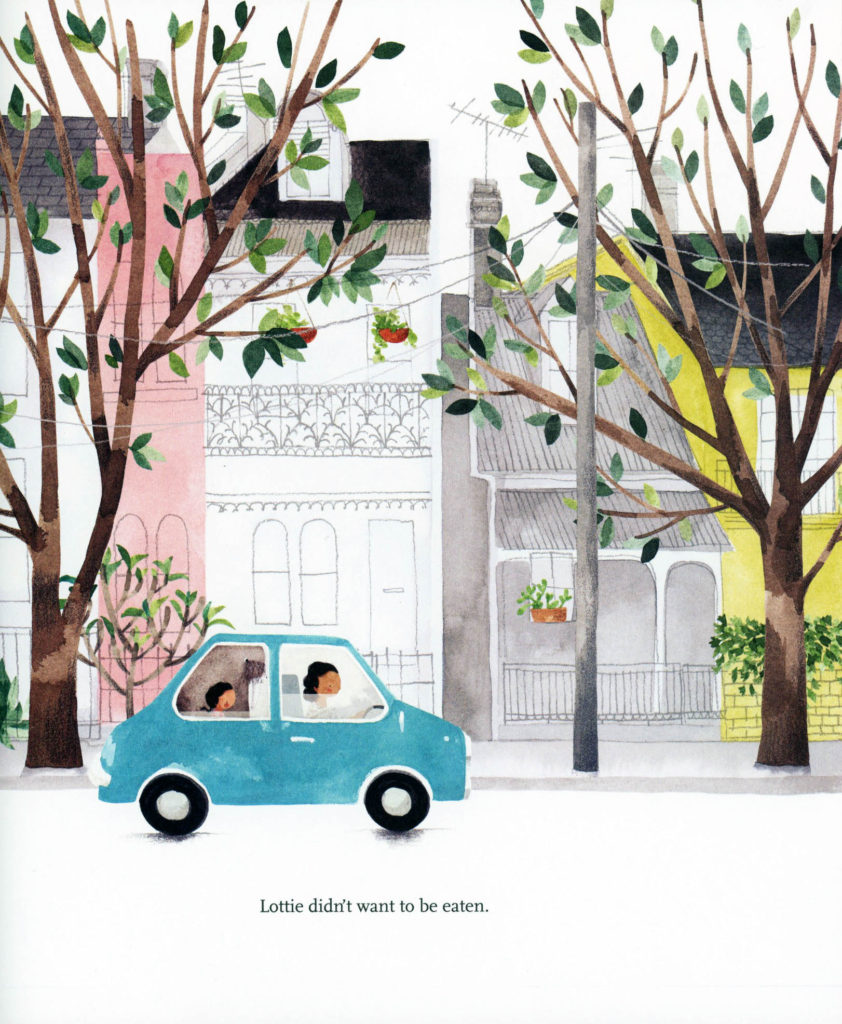 "Lottie didn't want to be eaten."
This is a wonderful book to allow children to talk honestly and openly about their fears. And perhaps by doing this they will realize that there are Walters in their lives who will be there to support and encourage them. I hope you enjoy this sweet book as much as I did.
Here's the fun trailer.