My latest book, BAD DOG, was released earlier this week! If you remember, I talked a bit about it in my series "Idea to Book Deal" back in April 2018 (yes publishing can feel slow sometimes).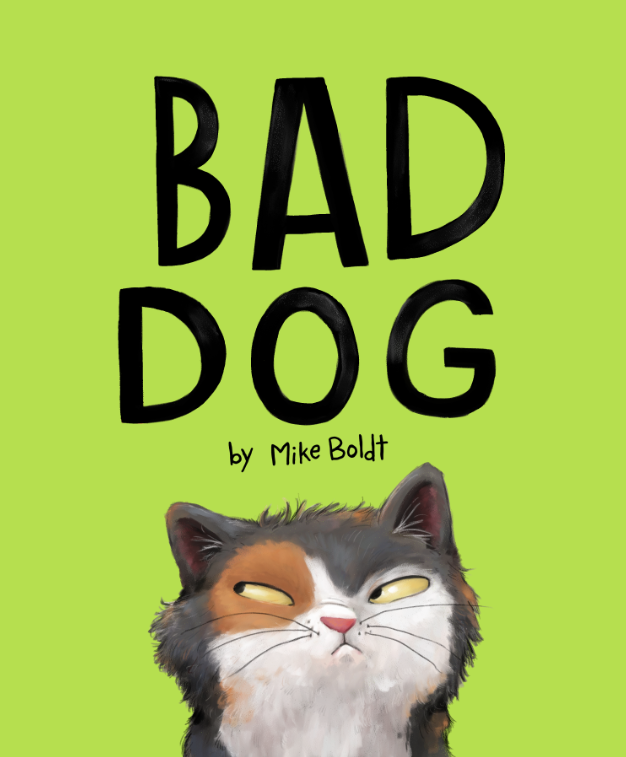 But it's finally here, and looking-back never takes as long as the waiting-for-it-to-be-here part! It's very exciting to see your book finally out in bookstores and available to purchase.

Today I want to share a bit of BAD DOG with you in it's final form.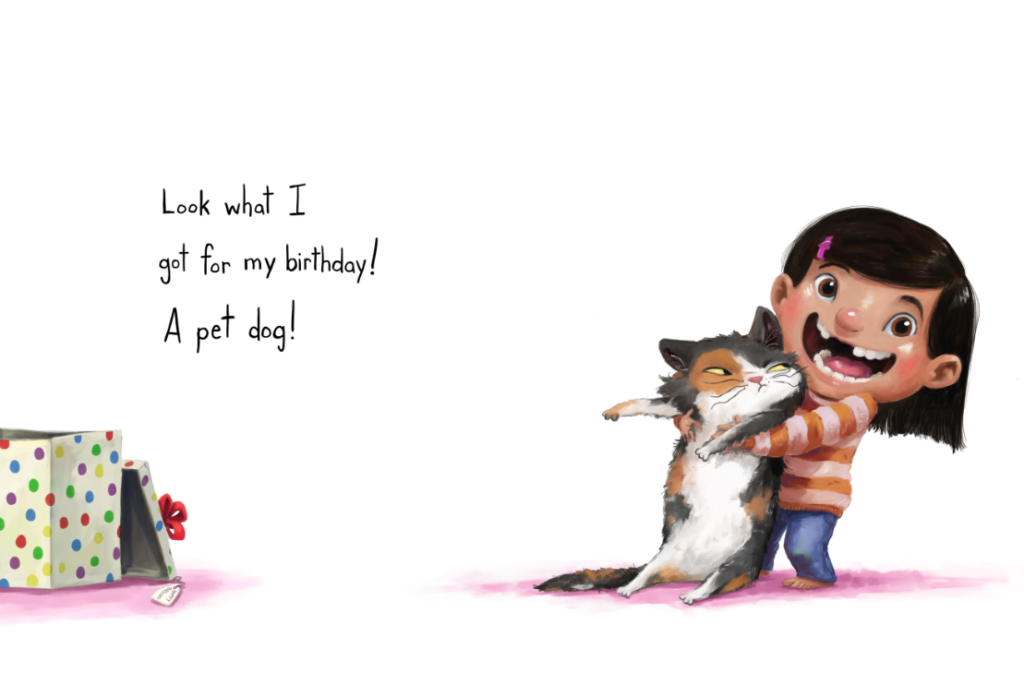 Now, before I share the next page, I thought I'd bring back a rough showing how the original concept pose still make it into the book (in it's own way).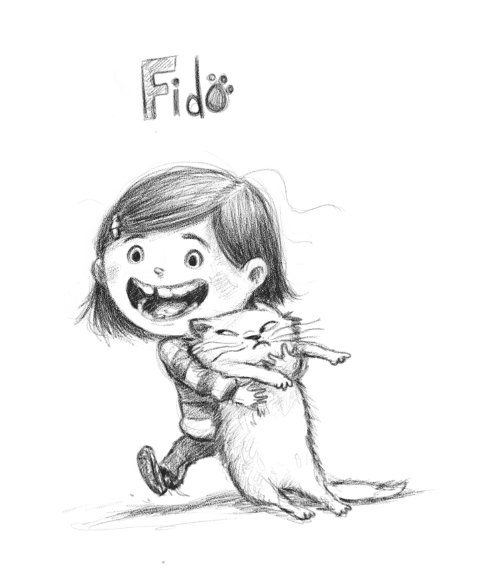 Also, originally, the main character who goes un-named (but was dubbed, lil' Jen), was a bit more bedraggled and we decided to lengthen and straighten her hair.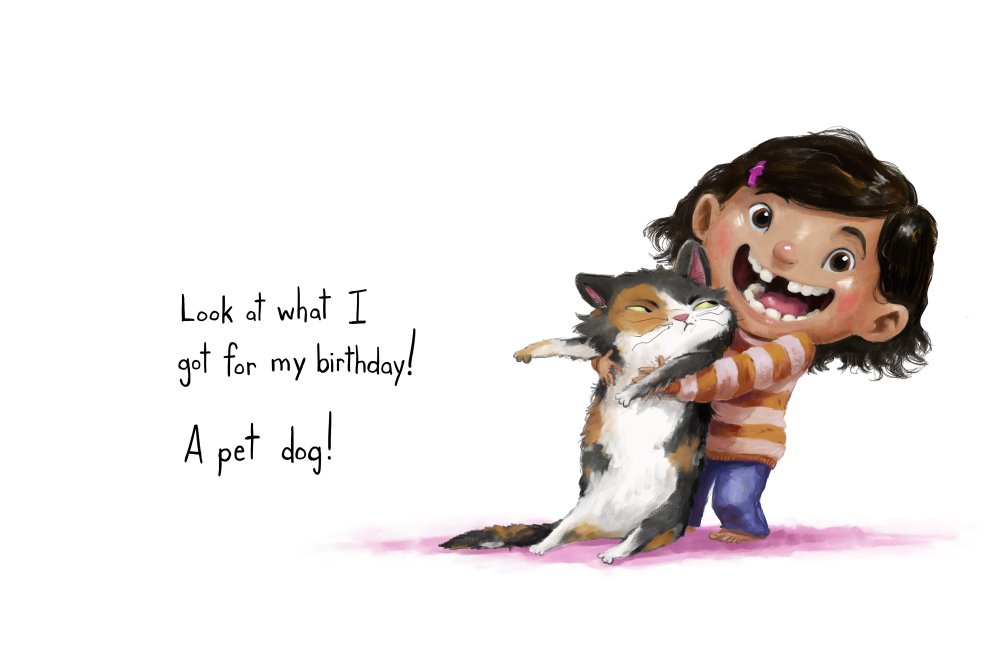 There is actually other versions I had where the main character's face had a smaller nose in a similar way to the sketch, but I ended up enlarging it as a last minute judgement call after my sketches/roughs had all been approved.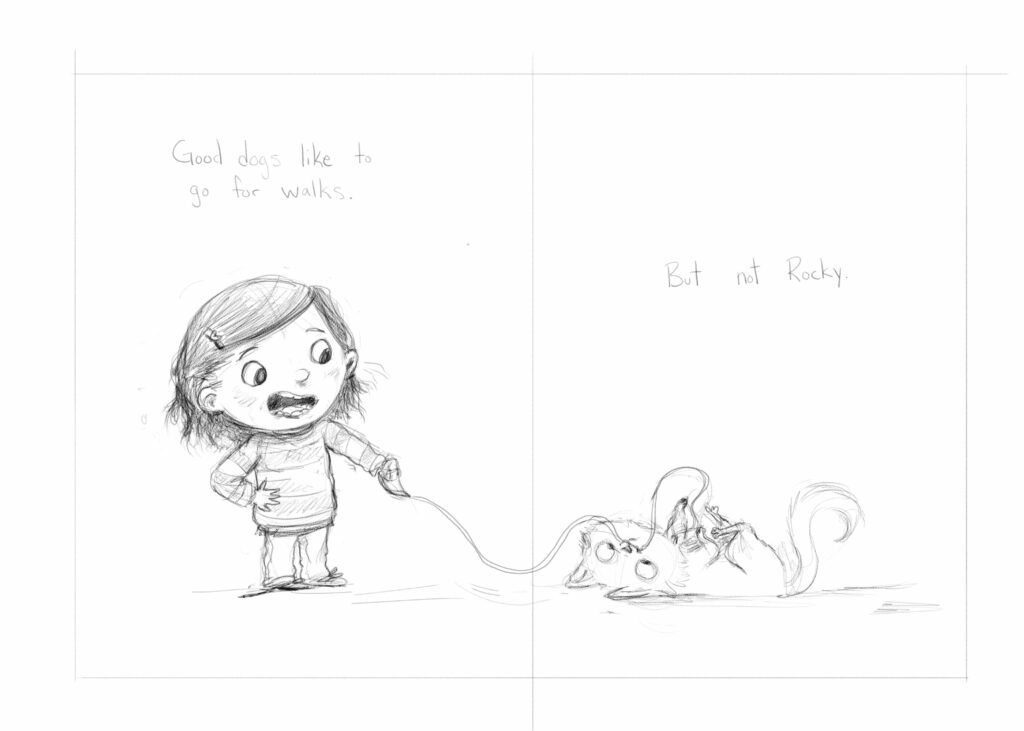 That's actually something I do from time to time – no, let me correct that statement. That (changing thing after they've been approved), is something I do all the time! It's probably because my sketches and roughs are pretty rough, but it's also because of the way that I work. I really enjoy sculpting out my characters and pushing myself as I finish the illustration. I'll notice little things (like her nose size) and just adjust it on each page. Or maybe the pose isn't quite right, so I adjust that like on the above page.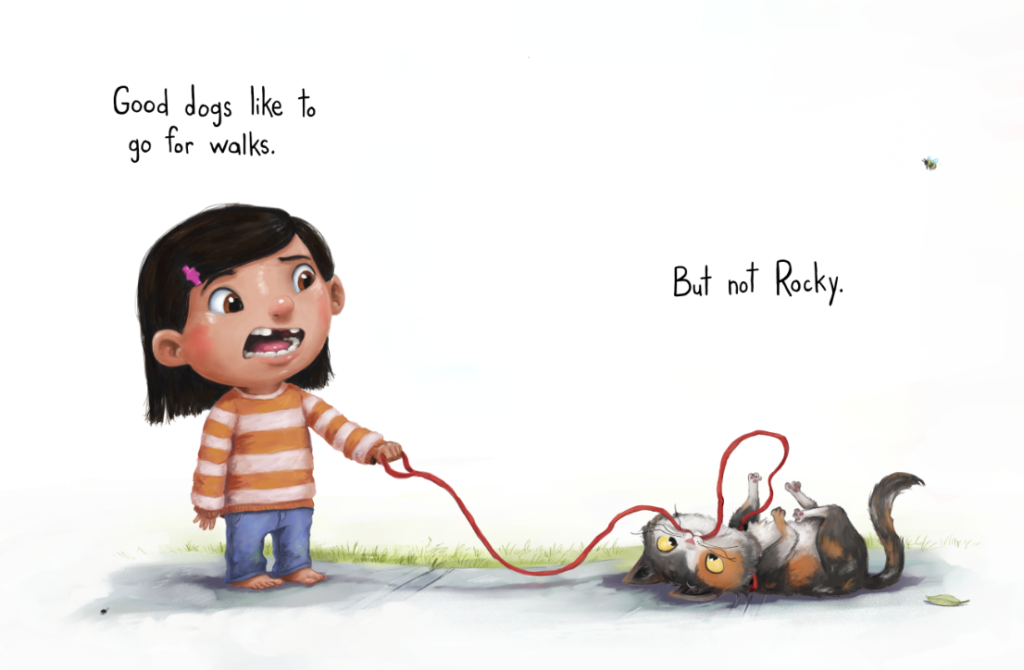 I changed her pose at the last minute because I just felt I could push it to reveal something that was more true to her character's personality. A little more "weird dog" type of thought maybe. Was it the right call? I don't know, but I'm happy with it.

This also happens with the text in my books from time to time. I'll find myself reading and re-reading my books as I work on the finals and that seems to help me process the pacing and if it's working or not. And more often than not, there's a bit that still needs some work and I'm happy we caught it.
So, back to a couple other spreads in this book…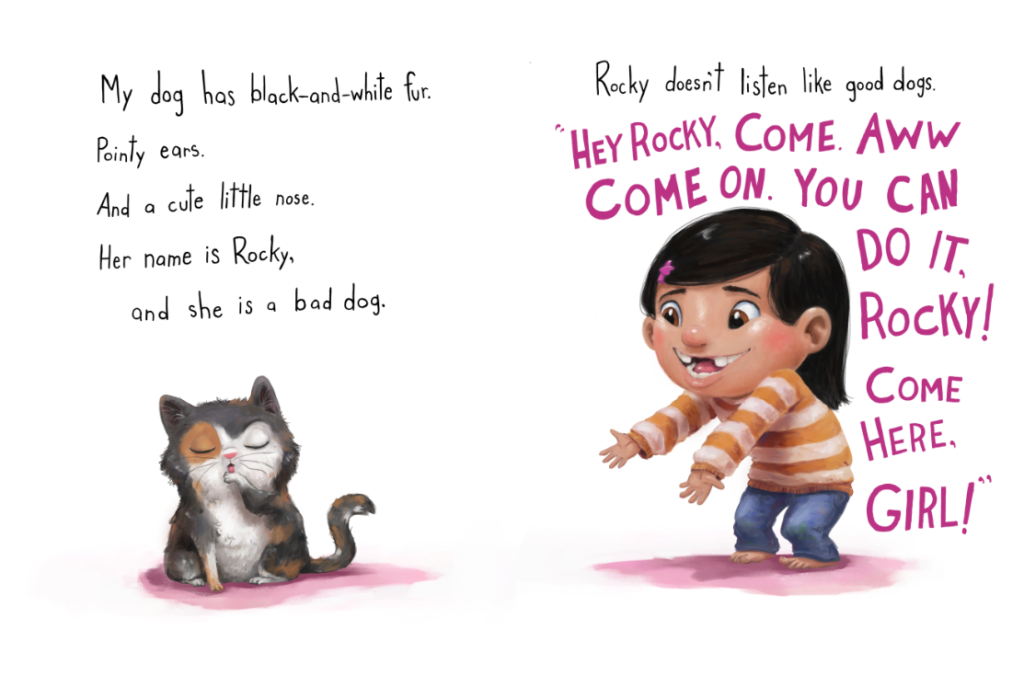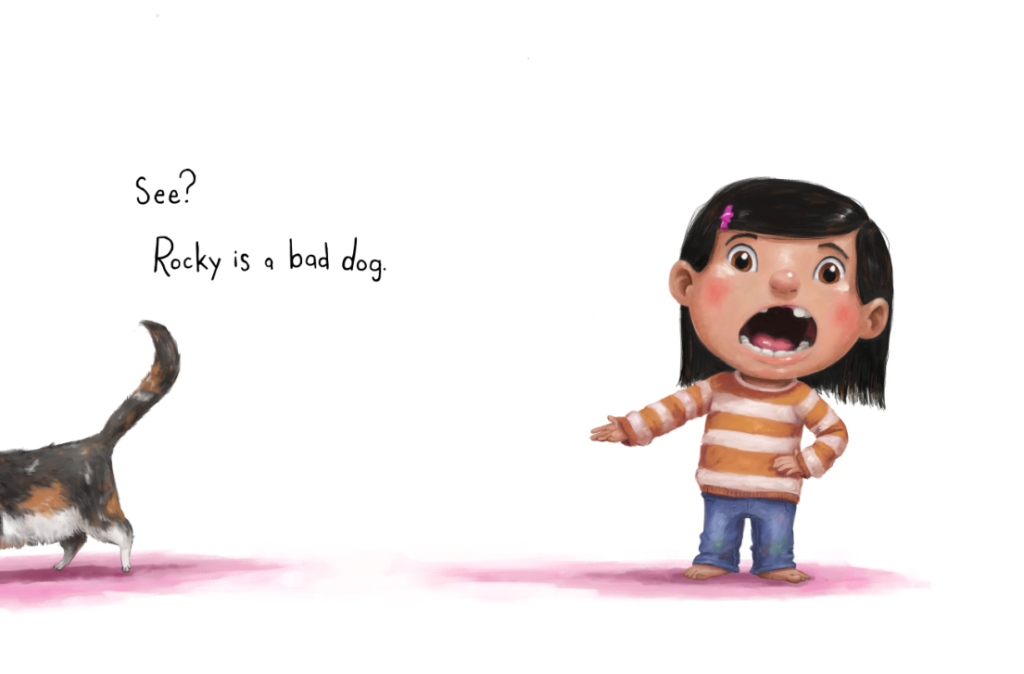 I wanted to share how a book can evolve and transform right up until it's sent off to the printer. At least it does with my books, like this one. I'm really proud of how BAD DOG has turned out and I hope that many readers, dog and cat owners, and anyone else who reads it, enjoy it.
Until next time!
Mike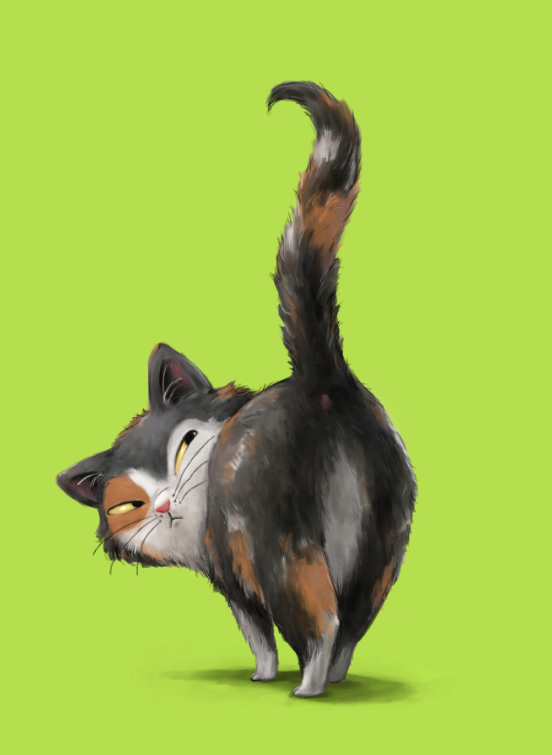 Special bonus: Back cover has a cat bum. hmmm, that may not actually be a special bonus…
***BAD DOG GIVEAWAY***
Comment below and I'll randomly select a comment for a free signed copy of BAD DOG. As always, thank you for taking the time to read my posts and share your thoughts!