Picture books are great travelers. You can toss one in a tote bag and head out to a beach or park. Sleek and lightweight, these beautiful books are easy to take along on car, bus, or plane trips.
My picture book Astronaut Annie recently embarked on an out-of-this-world trip — to the International Space Station (ISS)!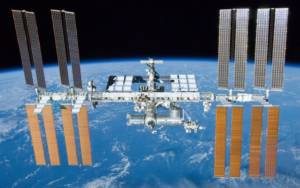 Astronaut Anne McClain then read the book for a program called Story Time From Space. This space reading video dropped on their website a few weeks ago.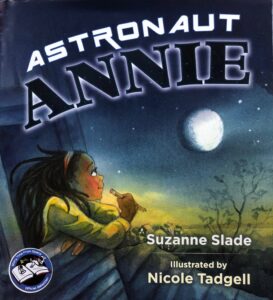 I'd like to celebrate that far-out trip with my PBB peeps by sharing Astronaut Annie's voyage to space.
As authors and illustrators, we face many rejections and disappointments. But ever so often, we are treated with a special surprise, such as Astronaut Annie being selected by Story Time From Space. And when a special surprise happens, why not whoop it up a little?
So here we go!
Astronaut Annie's looong journey to space began in Shenzhen, China.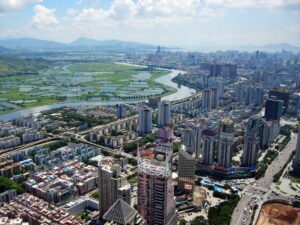 That's where the book was first printed.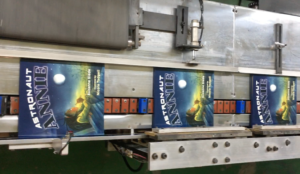 Then it took a month-long boat ride from China to Maryland (14,900 miles).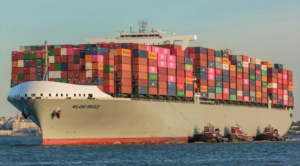 Next, Astronaut Annie was trucked to a Pennsylvania warehouse.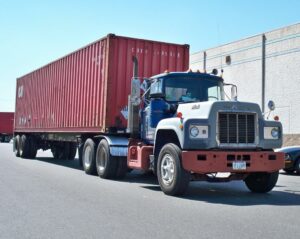 A few copies were mailed to me in Chicago. I was asked to write a note inside one book in case the astronaut wanted to read it before the story.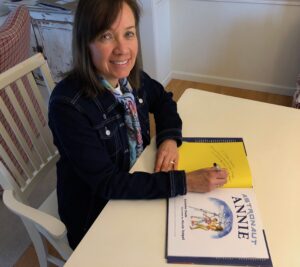 I sent the book to Story Time From Space in British Columbia, Canada where they filled out official paperwork.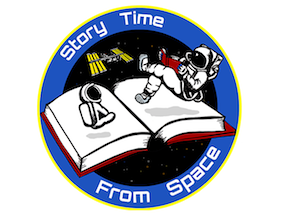 Then Astronaut Annie was sent to Johnson Space Center in Houston, TX to be cleaned and labeled. (Everything on the ISS must be properly cleaned to keep astronauts safe.)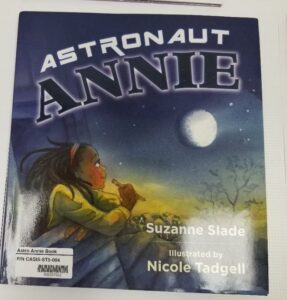 Next, Astronaut Annie was sent to Cape Canaveral, FL and loaded into the Dragon spacecraft on top of a SpaceX rocket.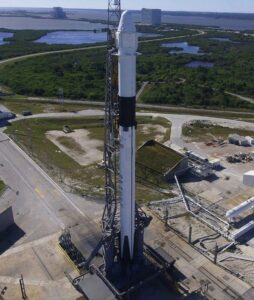 After traveling 21,000 miles, the book was finally ready to blast off!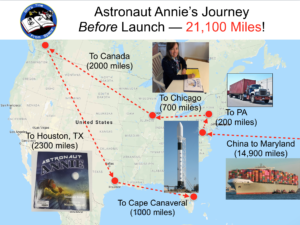 5,  4,  3,  2,  1 . . . Liftoff!  The rocket launched May 4, 2019 at 2:48am.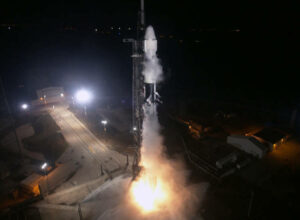 Soon, the rocket's two "fuel" stages fell back to Earth. And the Dragon spacecraft began orbiting Earth at 17,000 mph.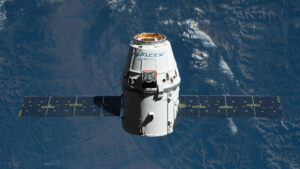 Astronauts inside the Space Station spied that beautiful spacecraft outside their window.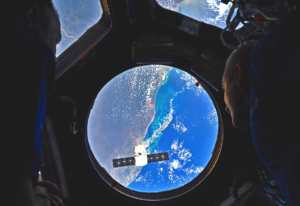 Using a robotic arm, the astronauts captured Dragon and pulled it toward the Space Station.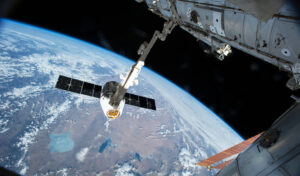 Dragon docked with the ISS. Then astronauts began unloading 5000 pounds of supplies–including food, experiments, and Astronaut Annie!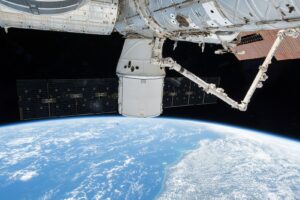 Soon, astronaut Anne McClain read Astronaut Annie.
She also inspired listeners with her own story of pursuing her dream to become an astronaut!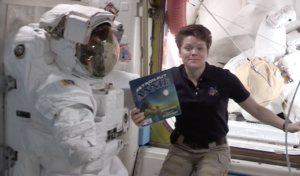 If you'd like to see the Space Station with your own eyes, go to Spot the Station and find out when the ISS will soar over your house!
(And thanks for letting me share.)
*    *    *    *    *    *    *    *    *    *    *    *    *    *    *    *
Astronaut Annie Teacher's Guide