Having a friend that you are comfortable with, that understands you, that you love to spend time with is a great thing. Having a friend that you always have fun with and can "tell what the other is thinking without saying a word" is, indeed, fortunate thing.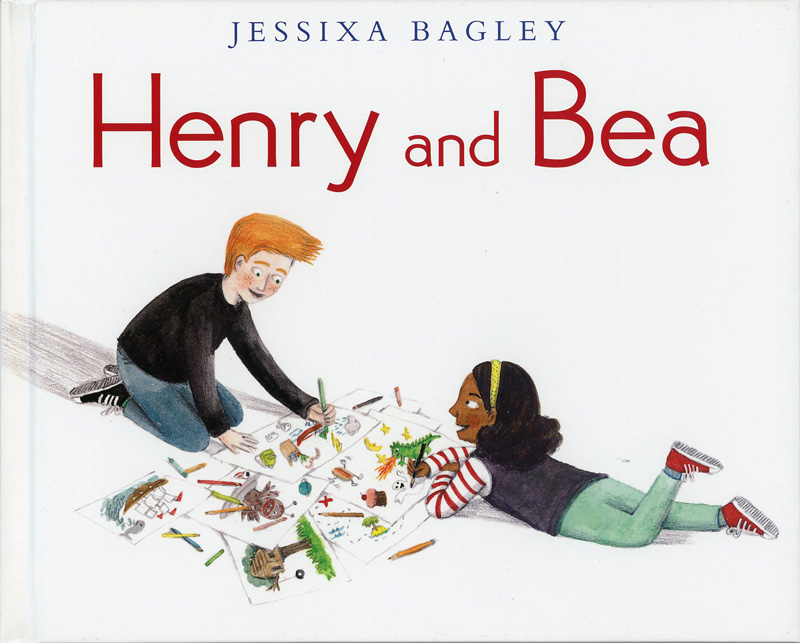 In Jessixa Bagley's new book, Henry and Bea, we see a friendship like that. Henry and Bea are the best of friends, doing everything together, until one day that friendship is in question.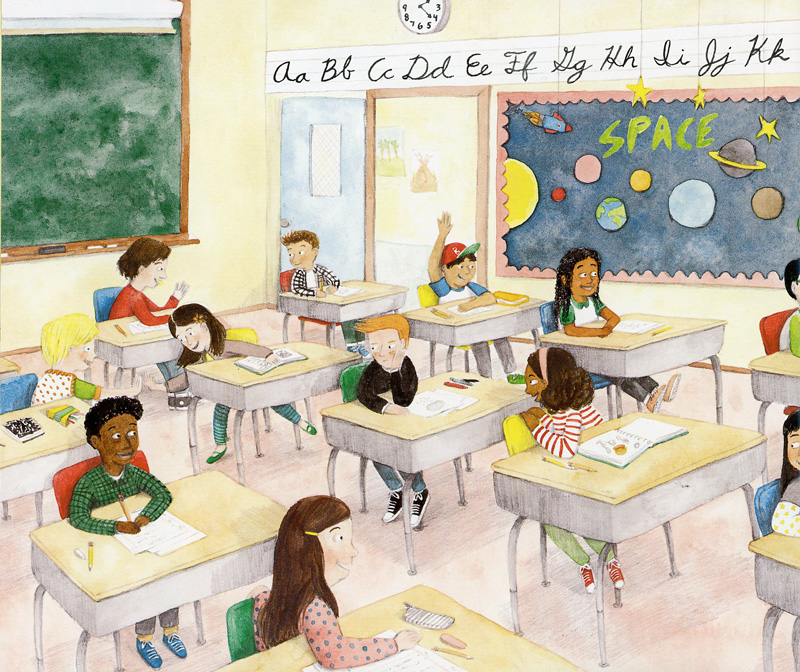 One day, without any warning or explanation, Henry seems quiet and sad. Bea is confused and concerned. She tries to find out was wrong or if it was something she had done. But because they are (were?) best friends she respects his wishes to be alone. It was hard and she missed her friend, but she also respected him and gave him his space.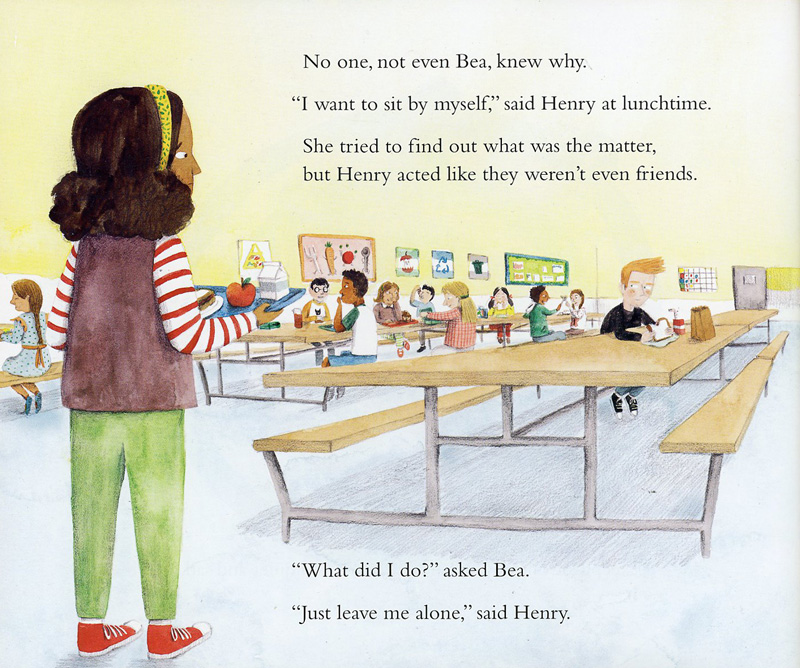 A few days pass, and on a field trip to a farm, Bea hopes that Henry will come out of whatever sad haze that has surrounded him.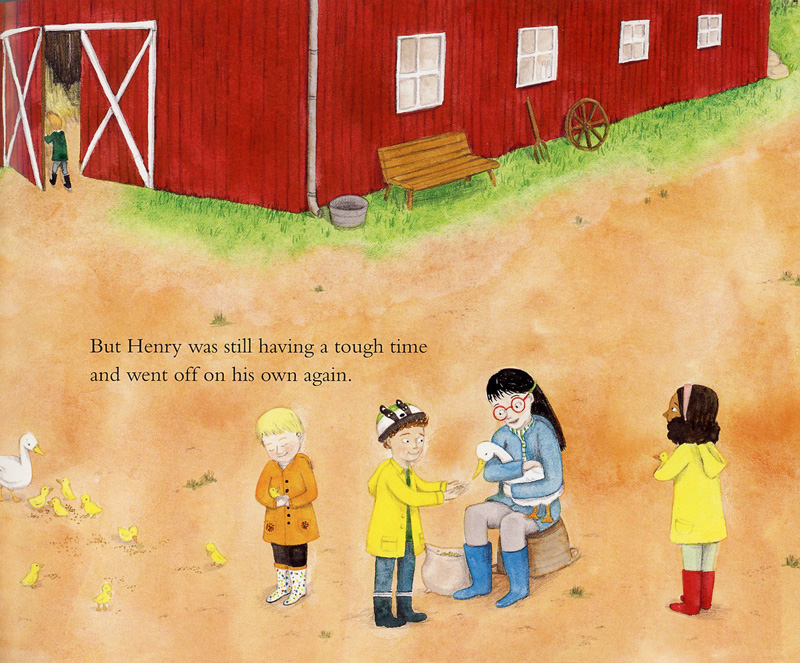 When she does approach him, after he has gone off to be by himself, she learns what has wounded him so. Henry shares his sadness with Bea and she in turn helps him to try and emerge from it. There are no quick fixes, but that is what best friends are for. They are there for the long haul.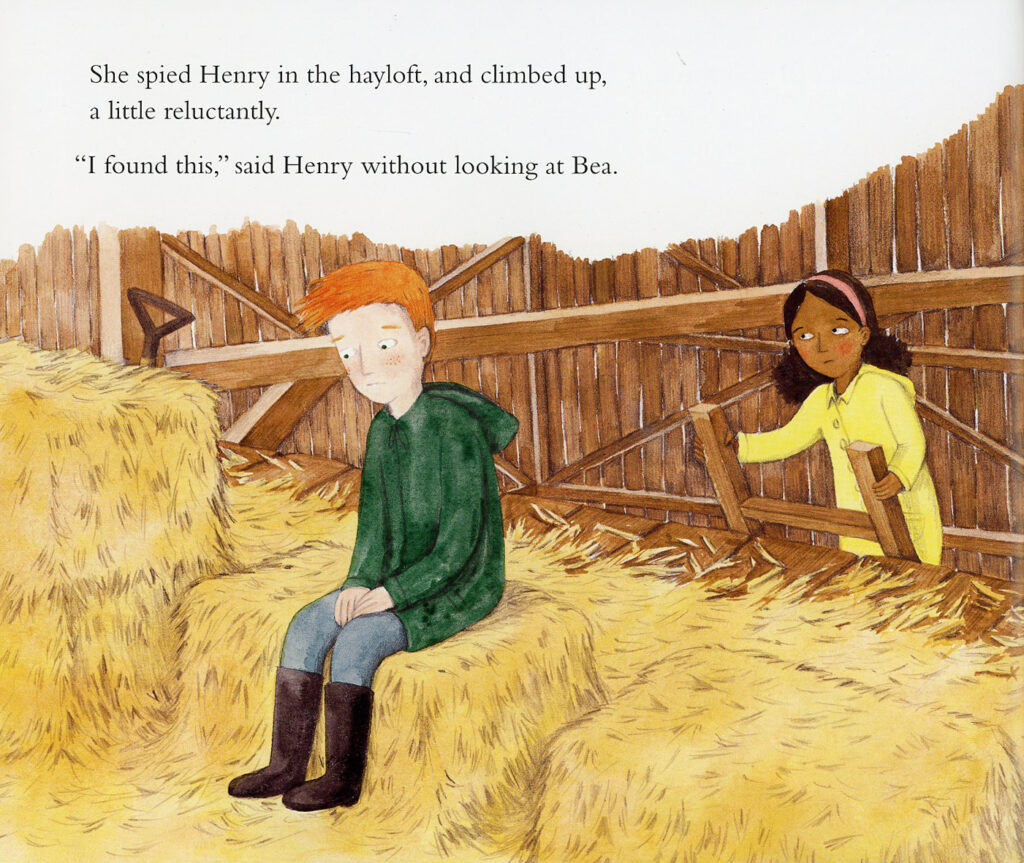 The watercolor and pencil illustrations are lovely. The main characters are perfect. We can see their emotions and how they are feeling in every one of them. Whether it is on their faces or their body language, Jessixa Bagley nails it. I am always amazed and impressed when an illustrator takes on a project with so many peripheral characters. Because the story occurs in a classroom and on a class fieldtrip, there are many characters that are present on many of the spreads. Keeping true to each character, keeping them consistent is always a chore. Bagley's ambition and obvious success is, in my opinion, laudable. That and her detailed scenes give us plenty of new things to discover on each reading.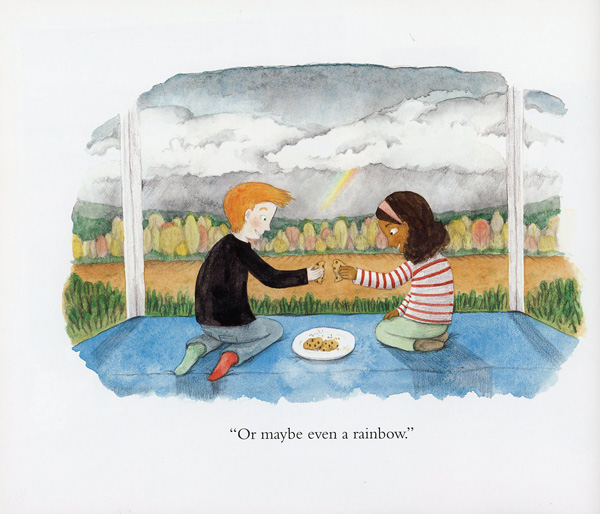 Just like she did with Boats for Papa, Bagley has made me choke up again. This is a beautiful book about the strongest bonds, and about caring and patience and loss and hope. It is a gentle journey through hurt, into the warmth and comfort of a very best friend.