My son Jackson grew up with four furry "siblings." Nicky and Remy greeted him when he came home from the hospital. After their sad departure years later, we adopted Sammy and Stella. Each one embraced her role as best friend, jester, team mascot, clean-up crew and comfort object. Jackson is now 21, and the girls are getting elderly. But when he was home from college for the holiday, they leapt onto the bed to snuggle with him just as they've always done.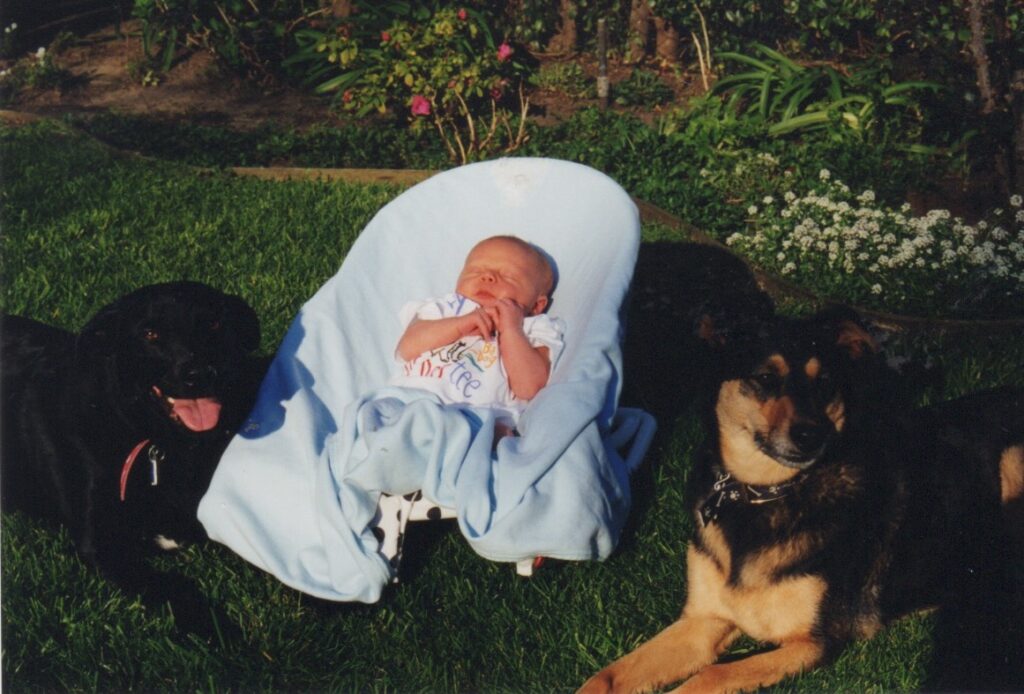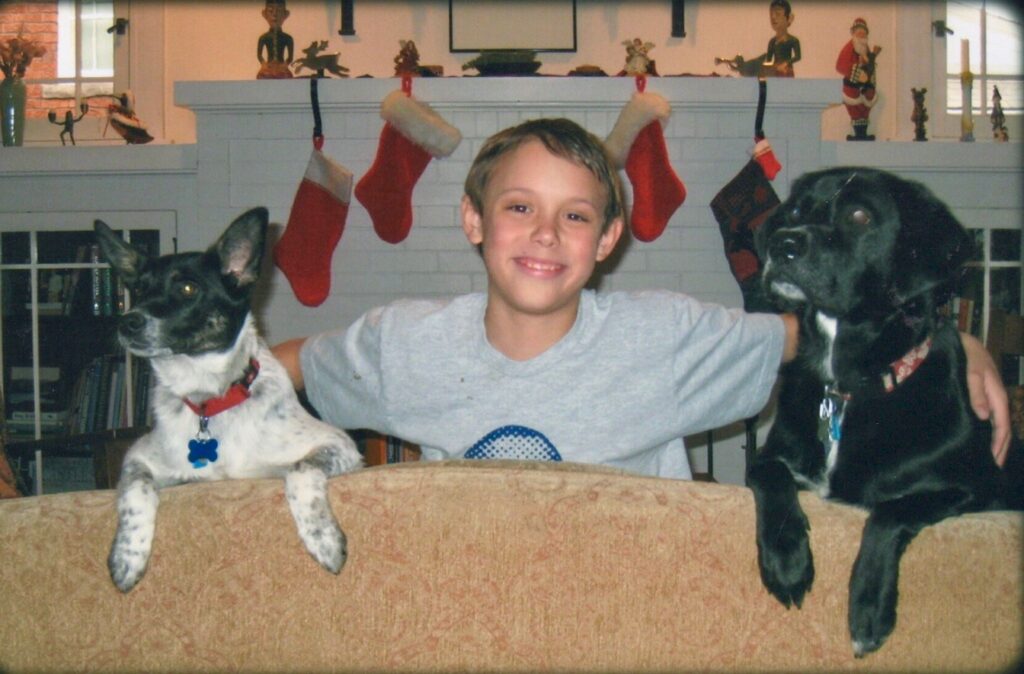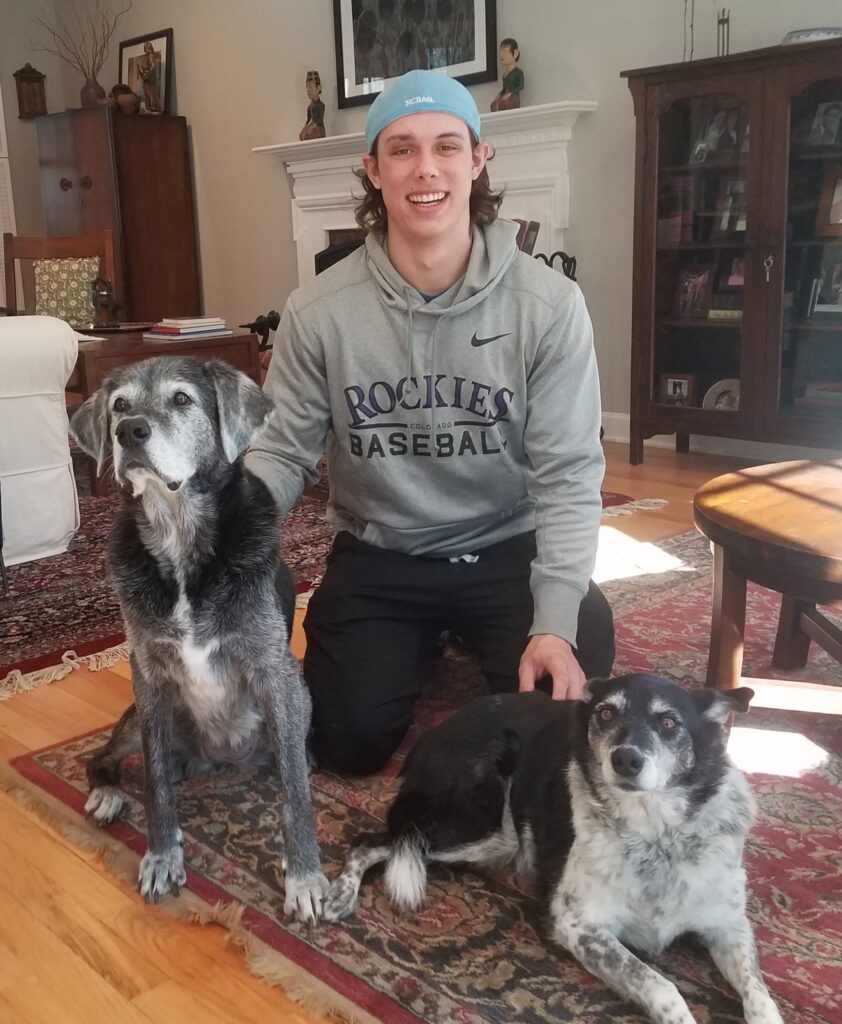 Which may explain why I'm a sucker for dog books. Especially dog-and-boy books. And GOOD BOY by Sergio Ruzzier (Atheneum, 2019) is an especially appealing one, full of humor and heart.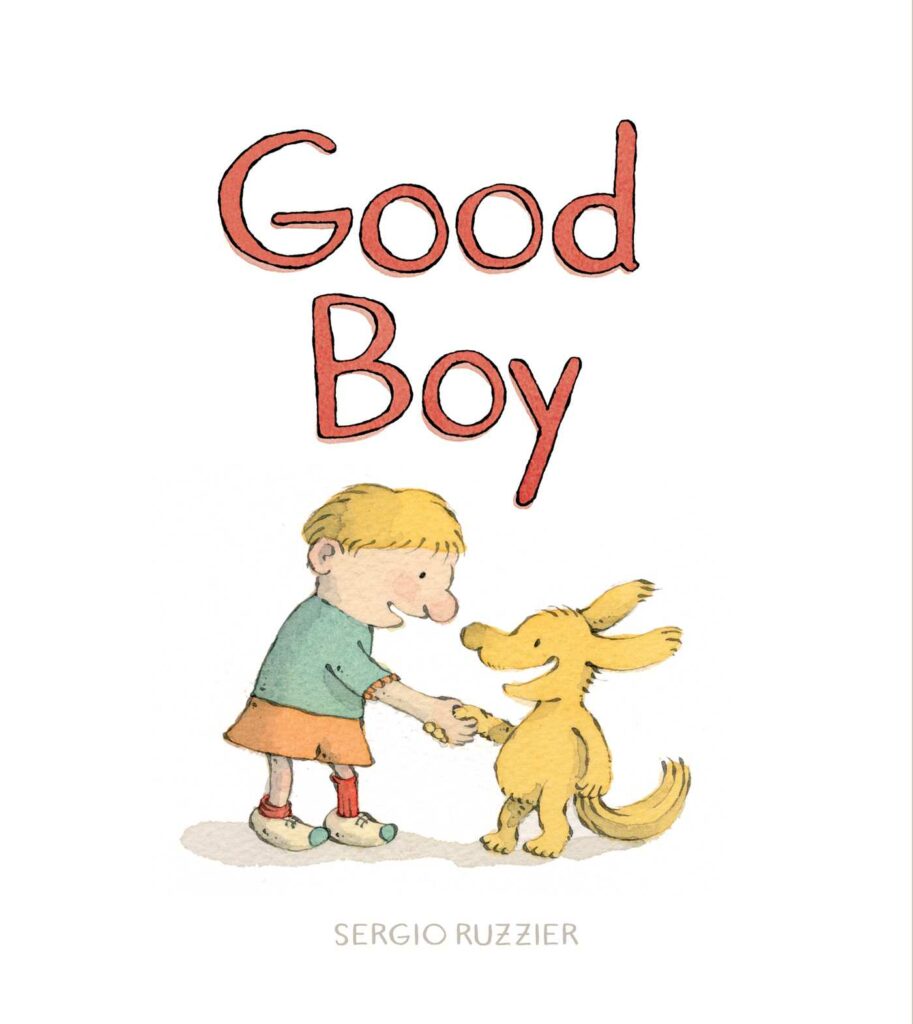 As a mom and dog nut, I love this book. But here are a few things that impressed me as a writer:
Smart Concept, Spare Language.
The text is almost entirely written in one-word commands you might say to a dog. Clever, right? (Add it to the list of Great Picture Book Ideas I Wish I'd Had.) It has just 32 words in all—and yet, as you'll see, Ruzzier manages to pull off a full story line despite the brevity.
A fanciful—yet grounded—narrative arc.
The story begins with a boy giving the usual sorts of commands to his dog: Sit. Stay. Roll over.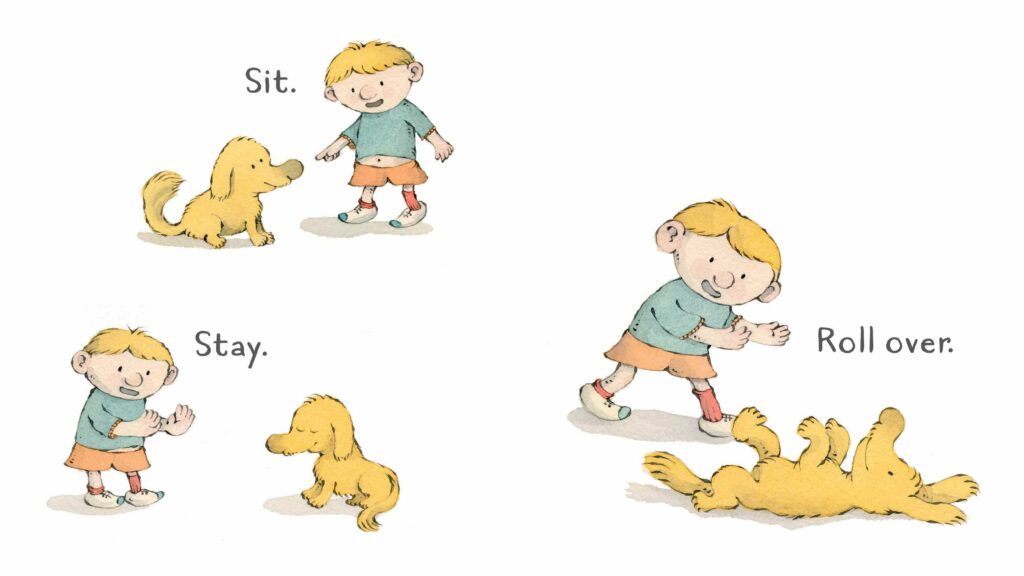 This continues for several spreads, with the pooch performing plenty of familiar tricks: e.g., Stand. Shake. Bow.
Then things take a turn for the (ahem) waggish: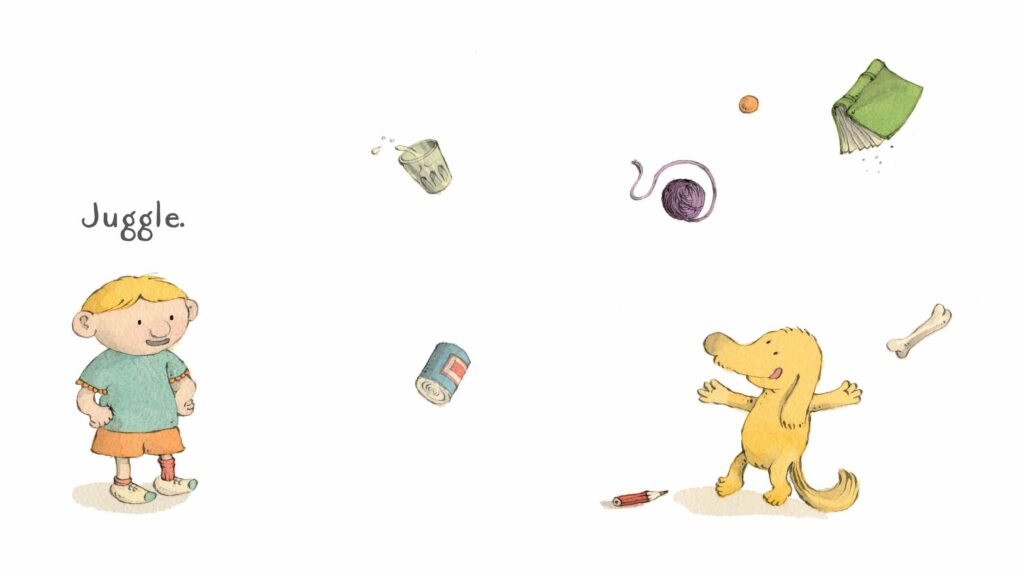 And the adventure begins. From here, the commands become increasingly outlandish, as the two pedal to a boat, sail to an island . . .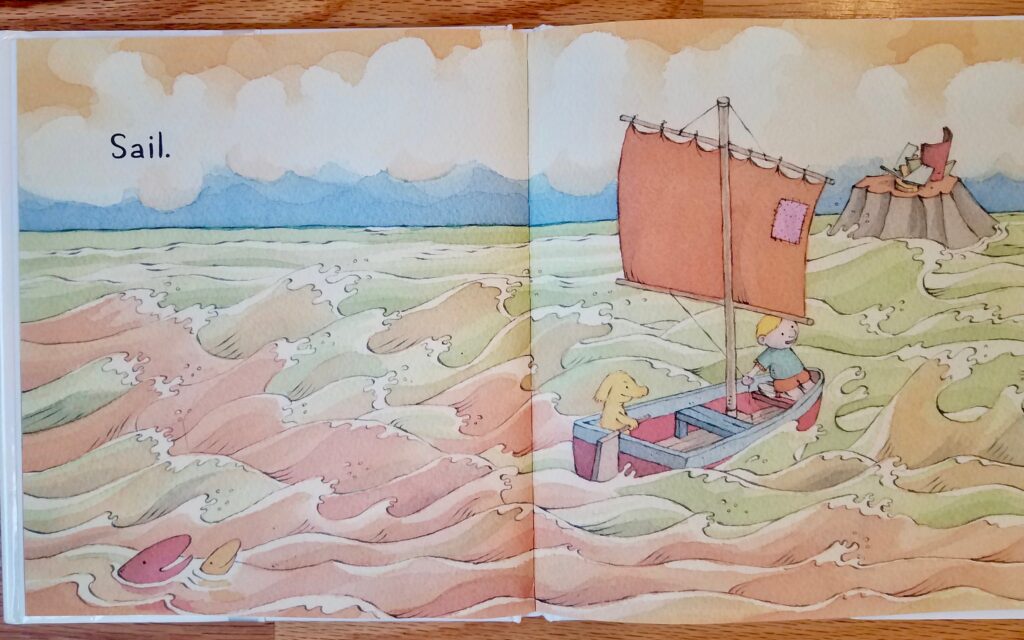 build a rocket and blast off to the moon.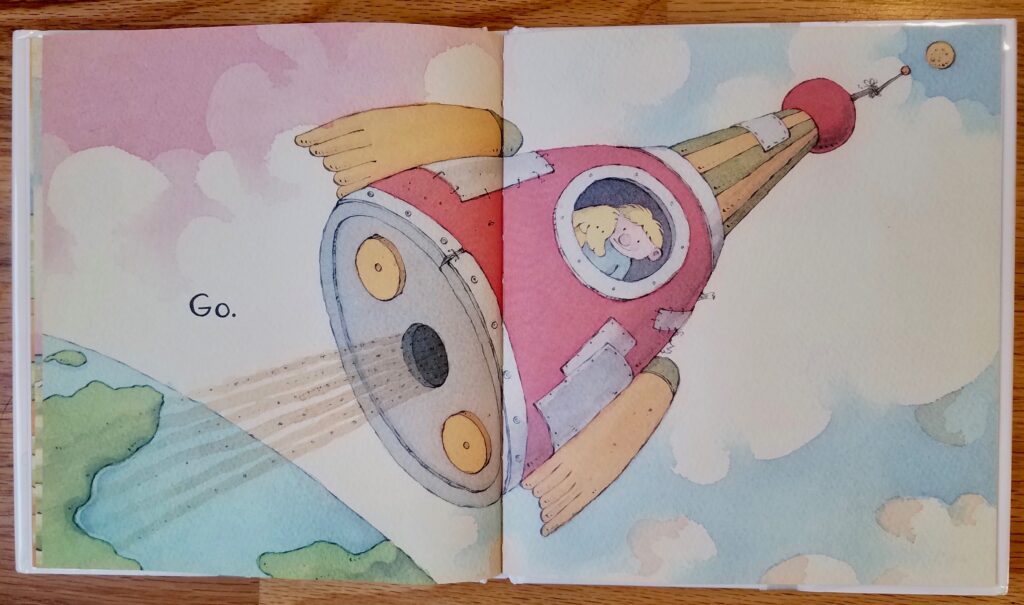 That's the fanciful part. But even when it's literally out of this world, the story remains grounded in the relationship between the two pals. As we see in this tender scene—one of my favorites in the book—despite all the excitement they've enjoyed, the two have had enough.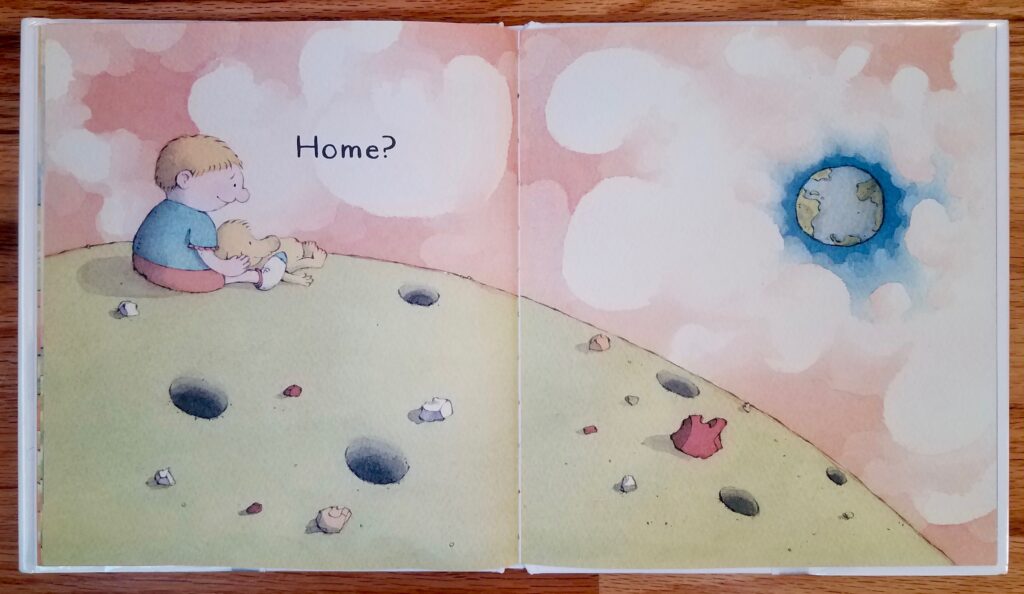 Now the story loops back home to the comfortingly quotidian as they get ready for bed: Wash. Brush. Dress.
The "Aww" Ending.
After the two finish their bedtime prep, Ruzzier gives us a moment of suspense. The boy is in bed, and his best buddy stands at the door, about to exit.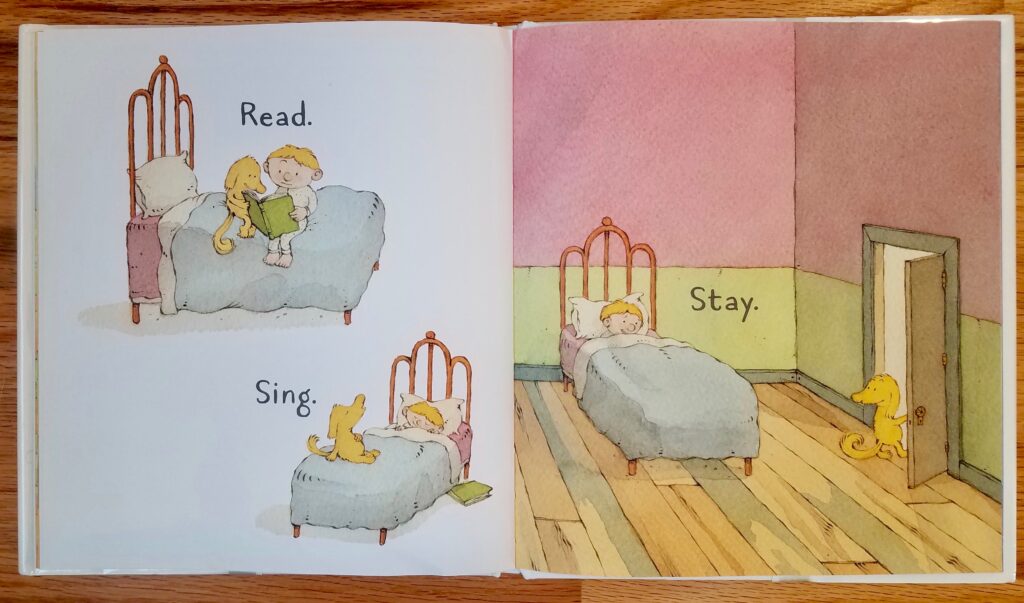 WAIT! He's leaving?? Then we notice the "Stay" command, which leads to exactly the ending we dog lovers hope for: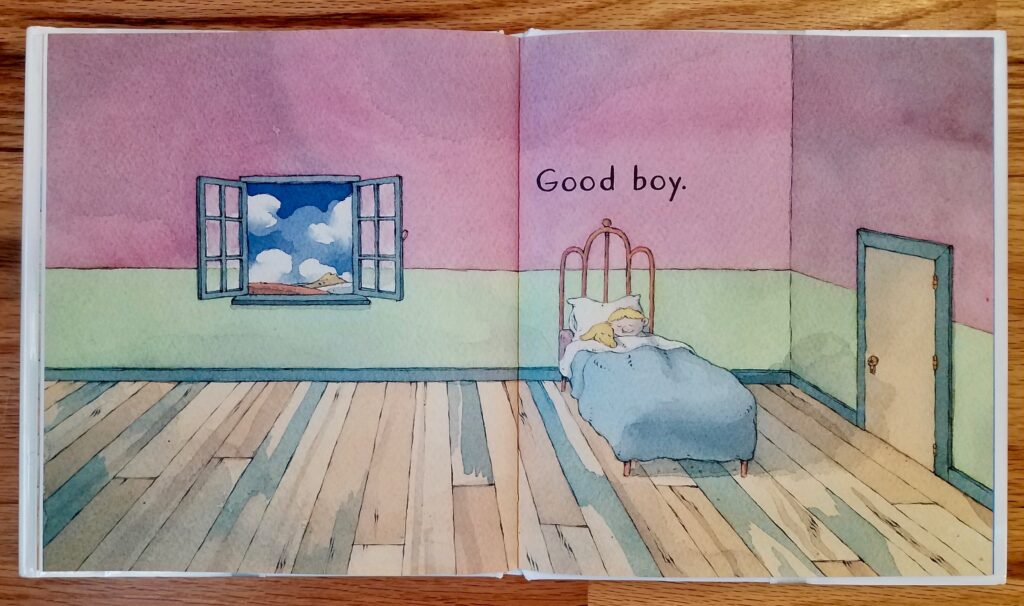 A boy and his dog snuggled in bed.
The short text and simple language are perfect for beginning readers (and weary parents). Last year, Sergio Ruzzier won a Geisel Honor for FOX + CHICK. I'd bet a bucket of kibble he's a serious contender for another Geisel Award later this month.
TWO QUICK ANNOUNCEMENTS:
(1) Upcoming Writing Workshop. For folks in North Carolina (or who'd like to be in late winter): I'll be teaching The Nuts & Bolts of Writing Picture Books—And Getting Them Published in beautiful Fearrington Village (Pittsboro, NC) on March 6th. The workshop is organized by McIntyre's Books in conjunction with their annual Whirlikids Book Festival. Follow this link for workshop and registration info, and feel free to email me if you have questions. And please share if you know someone who might be interested.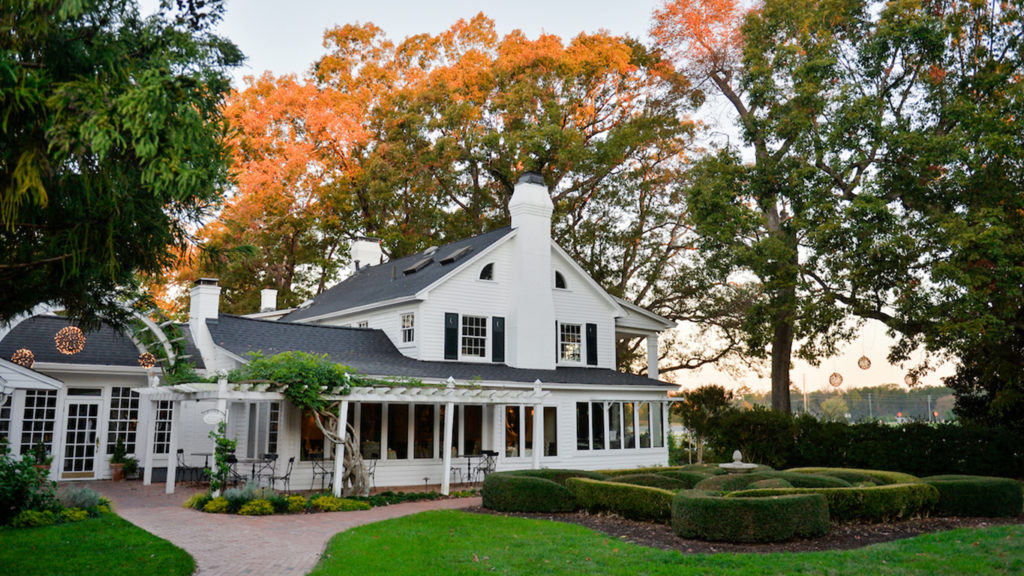 (2) Giveaway Winner. Deb Gross was the lucky winner of Eliza Wheeler's lovely HOME IN THE WOODS from my last post. Congrats, Deb!
Thanks for reading, and here's to a happy, productive, and peaceful 2020—
Linda