I'm celebrating a new book today, Frog Boots (Sterling Children's Books), brightly illustrated by my talented new friend Joshua Heinsz!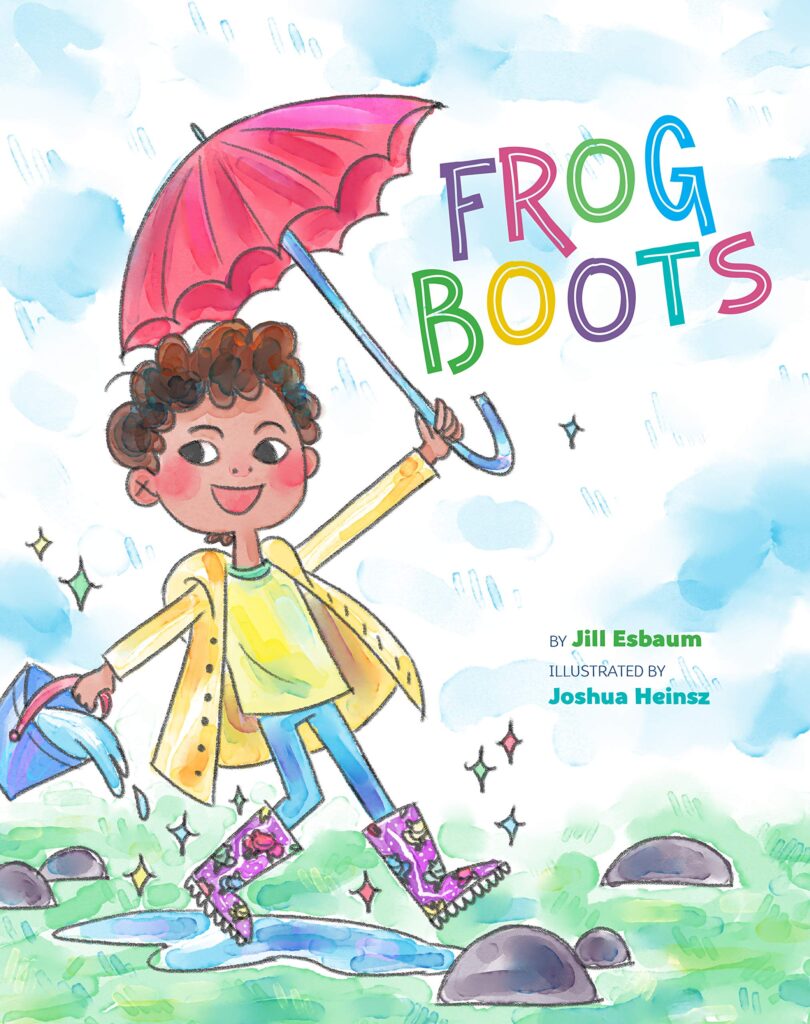 One August afternoon a couple of years ago, an image popped into my head. It was a little boy, clomping to a kindergarten Circle Time in new boots, eager to show them off. Except when he sat down and stuck his feet into the middle of the circle, another kiddo said: "Teacher, that boy's wearing girl boots!"
At the time, I thought that was kind of funny. So I started playing around with a scene. That's when I realized that it wasn't a funny situation at all, not for the kiddo who wanted to show off his boots. It was humiliating! But I couldn't get that sweet little kid out of my mind, so I stumbled along.
Eventually, I had a draft. A far-from-perfect one. But I tend to get a little … uh, focused?…when I know a story has … something. Anyway, I couldn't put it aside. So I tweaked and cut and rewrote and reshaped again and again and again, added humor, pumped up the voice, etc. Then I sent it to an editor who had told me not three months before that they (the publisher) were seeking less-fluffy stories. Is that what prompted that out-of-the-blue image? shrug Anyway, she bought Frog Boots, and the rest is history. His story. Dylan's.
Dylan is a kiddo who's obsessed with poison dart frogs. So when he sees rain boots covered with them, of course he has to have them. When he slips them on, he feels cool and smart. Taller, even. He loves them SO much that he wears them to bed that first night (as one of my sons used to do with every new pair of shoes he acquired). 🙂 After lights out, Dylan discovers that some of the frogs — the green ones — glow in the dark!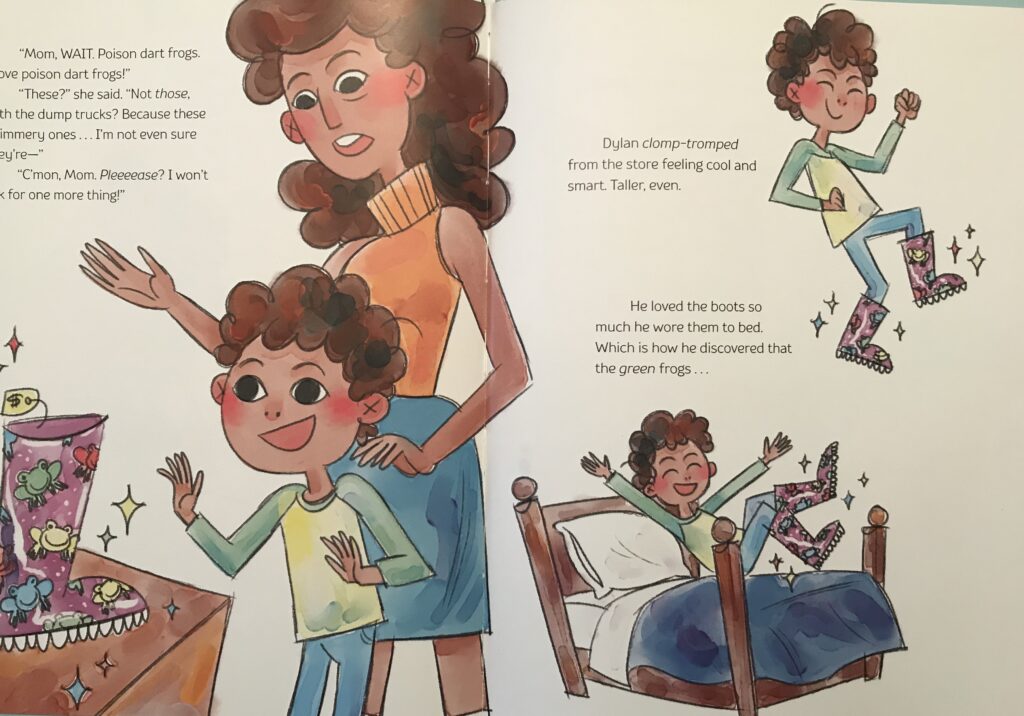 He wears the boots to school, is crushed and humiliated, and, back home, hides them away, out of sight, out of mind.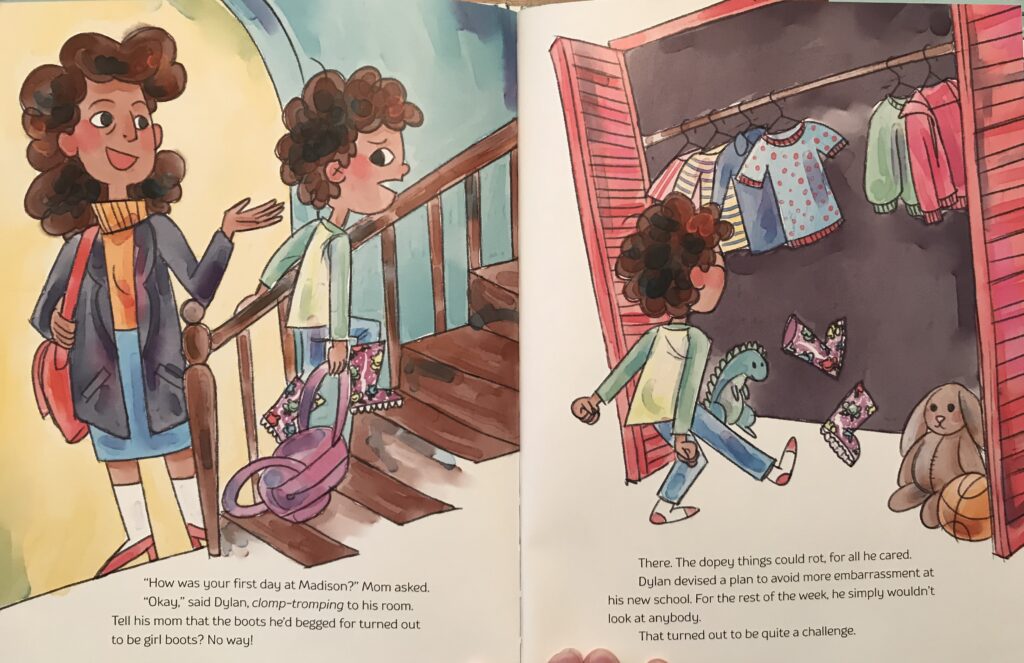 But… those little froggies haunt his dreams. Literally. And … well, you'll have to read the book to discover how his head and heart find a way through.
Today, illustrator Joshua Heinsz stops by to visit about the book and his process.
JE: Welcome, Joshua! What drew you to FROG BOOTS, as an illustrator?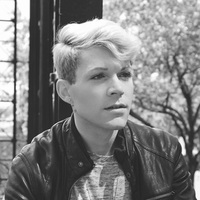 JH: The story of Frog Boots immediately grabbed my attention, because it is something that strongly resonated with my own childhood. I was always drawn to toys and clothing that were traditionally considered for girls. I remember so specifically being obsessed with this one pair of pink socks I had at like 4 or 5 years old, and I would wear them constantly. Needless to say, I got a lot of grief for my "girly" interests, but it never stopped me from loving what I loved. One of my biggest goals as an illustrator is to show kids that not only is it ok for you to be exactly who you are even when the world around you tells you no, but that it is exactly those traits that make you unique and beautiful when you let them shine!
JE: Well said. How do you begin the process of illustrating a book?
JH: My process tends to vary project by project, but it usually starts with mood boards and then some REALLY rough sketching. For Frog Boots, one of the first things I actually did was a style test for some of the characters. I wanted to try approaching this book a little different than my usual work with looser pencil drawings and playful watercolor, so it was fun to try something new.
JE: Do you have stories of your own percolating?
JH: Absolutely! I've been working on several of my own stories for a while. My work load got a bit much for a while to spend much time with them, but it's something I'm in the process of returning to.
JE: What/who inspires you?
JH: I feel like I am an art and design sponge, I find inspiration anywhere and everywhere, even if it's not specifically for illustration. Some of my biggest illustration inspirations throughout my life though have been Trina Schart Hyman, whose version of Peter Pan inspired me to pursue illustration as a teen, Mary Blair, and Sheilah Beckett. In general I'm very into the aesthetics of both the mid-century and the 80s, and the retro futurism of both eras!
JE: An art sponge…love that. What can we look forward to from you next?
JH: Unfortunately I had to take a small step back from projects for a while due to the sudden loss of my brother and needing to take care of myself and my family, but I've just gotten back on the saddle, and I've actually been working on several more design-based projects which has been a fun departure from my usual work. However this doesn't mean I am by any means done with publishing, and I am excited to be working on some new books very soon!
JE: I'm sorry to hear of your loss, Joshua. We all know how a blow like that can knock the wind out of us. I am glad to hear that you're ready to begin creating again. Do you have any advice for emerging illustrators?
JH: Be kind to yourself and trust your voice! It's really easy to get swept up in the noise of social media these days, but if you stay true to your authentic voice and what naturally inspires you, your work will shine and the right projects will come! Also know your limits. The hustle can be very real in this industry, but remember rest is equally as important to the creative process.
JE: Amen. Thanks so much for visiting with me, Joshua. My fingers are crossed as our "baby" flies out into the big, wide world!
You can see more about Joshua and his work on his website, here.
For a chance to win a copy of our book, Frog Boots, simply leave a comment below by Friday, March 20th. I'll give away THREE autographed copies to randomly selected commenters. U.S. residents only, please.
Re my last contest: WINNER of I Am Goose!, by Dorothia Rohner and Vanya Nastanlieva, is MARY WORLEY! Congrats, Mary, and thanks for entering.