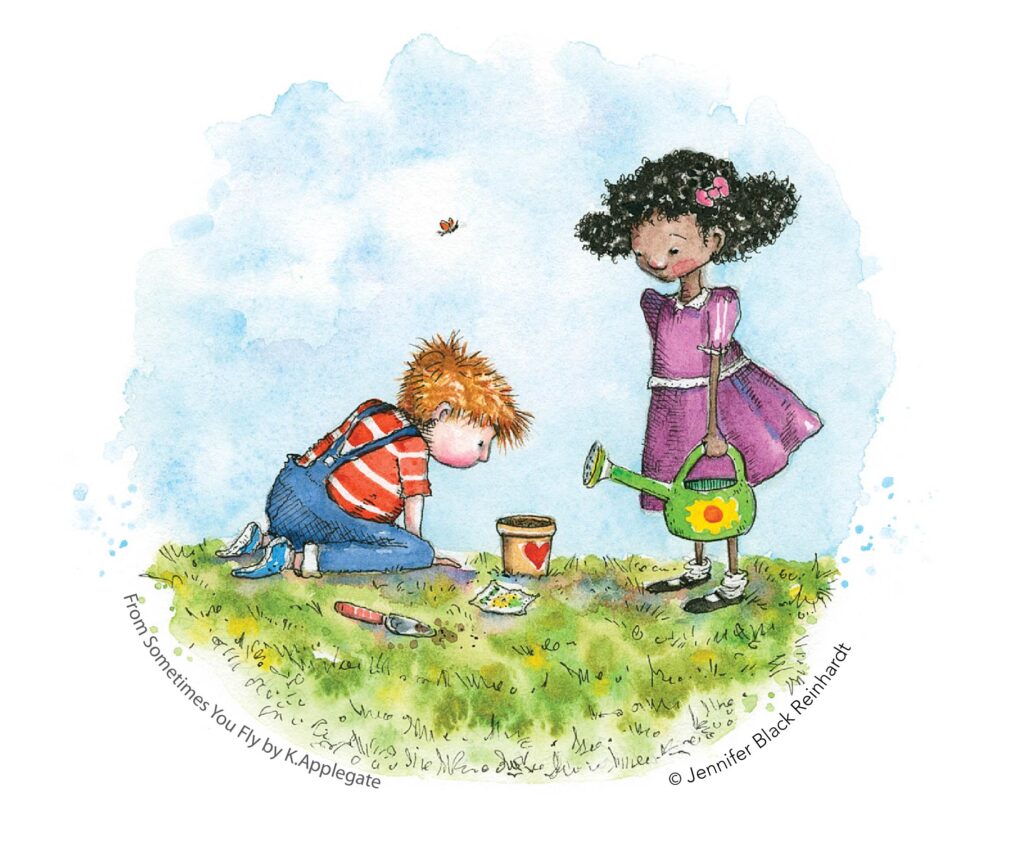 COVID-19.
How could something we'd never heard of a few short months ago change our lives so quickly — and in so many ways?
Some of us are merely inconvenienced (for now). Some of us are relishing long, uninterrupted writing days. Some of us are volunteering, jumping in to help however we can. Some of us are struggling with schedules and keeping kids on task. Some of us are sick– or anxious about sick loved ones. Some of us are suffering profound losses. None of us has any idea when things will improve.
ALL of us are being challenged and changed, in ways subtle or staggering.
Until this coronavirus storm passes by, I know I speak for all of us here at PBB when I say we hope and pray that you and your families are adapting and adjusting and coping and holding out for sunnier times ahead.
Meanwhile, I wanted to let you know that we're going to carry on for the duration, talking all things picture books, because we know that great books feed kids's minds and hearts and souls.
But those tummies need feeding, too. So with that in my own heart, I hope you won't mind that I've put together a small list of organizations working to feed hungry children.
If you feel so moved, please visit any of these sites and make a donation.
First Responders Children's Foundation