Join me in welcoming Camille Andros! What do you get when a smart, confident bunny knows all about the scientific method and loves to solve problems? Charlotte the Scientist to the rescue! Written by Camille Andros and illustrated by Brianne Farley, these delightful books feature fun stories and colorful illustrations. Here's the rundown:
Book 1: CHARLOTTE THE SCIENTIST IS SQUISHED – With so many brothers and sisters, Charlotte is too squished. She has to figure out a way to get more space to work on her experiments.
Book 2: CHARLOTTE THE SCIENTIST FINDS A CURE – When the forest animals start getting sick, Charlotte explores science to solve the medical mystery. She gets inspiration from a famous scientist – her Grandpa!
To supplement the stories, Camille provides engaging back matter titled In the Lab with Charlotte. Camille is a former EMT with a science degree so she is extra brave like Charlotte.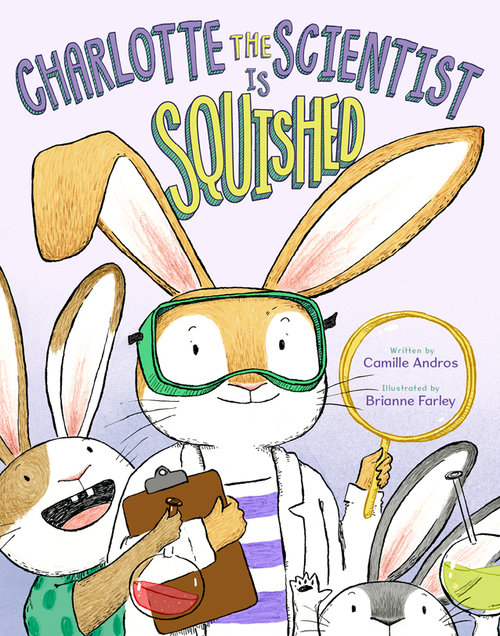 Now let's hear from Camille!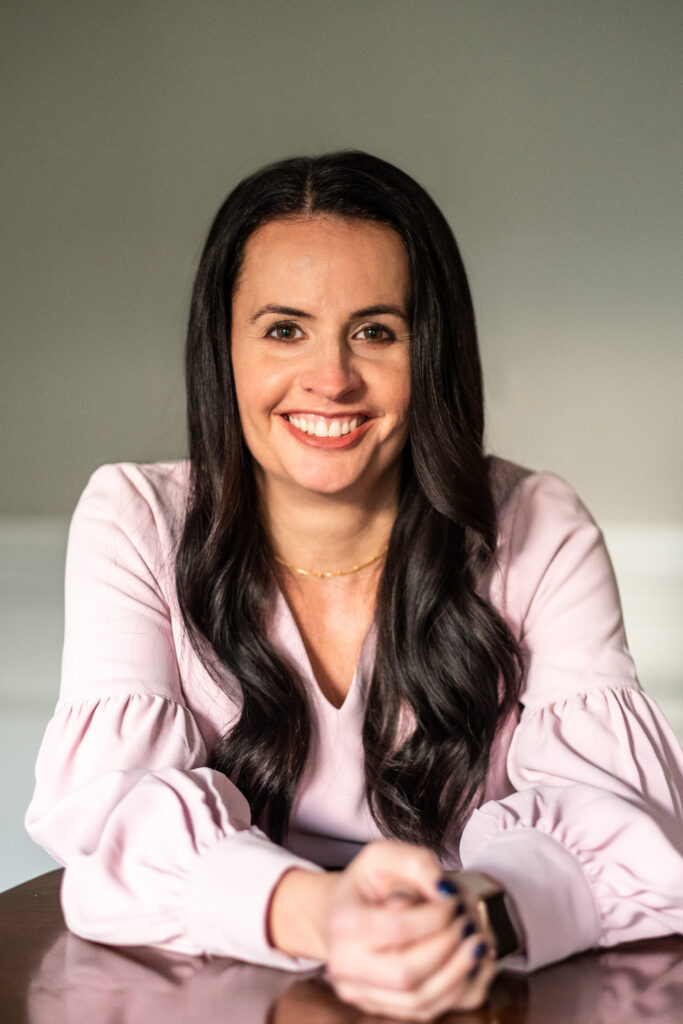 What was your inspiration for creating this character?
I love science! When I was in first grade, I won the blue ribbon in the school science fair, and I was hooked. I had several wonderful teachers who helped encourage my love for science and helped me feel like I was smart enough to study science. I hadn't seen a lot of women in science growing up so it was important to me to create a character where girls could see themselves as a scientist. 
How did you approach developing Charlotte and creating a story for her?
Charlotte the Scientist actually started as a completely different story about a large family. It was very short — under 100 words. I was (and still am) part of a critique group that gave invaluable feedback to help shape the story. I also had some great critiques at an SCBWI conference in Charlotte, NC, which is where I came up with adding the element of science and renaming my character to Charlotte.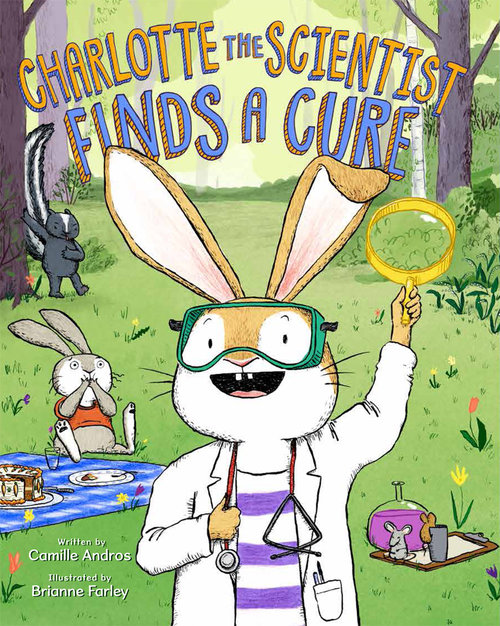 Tell us about your experience working with your editor and the illustrator.
After the manuscript sold, I revised the story even further to add in the specific steps of the scientific method. It was mentioned in the story, but not in such a specific way. One of the many reasons working with an editor is wonderful — they are able to see a bigger picture for the story and make it even better. 
Illustrator Brianne Farley and I actually collaborated on the Charlotte books for the submission to editors, so we came as a package deal. It was so fun to see Charlotte come to life with Brianne's art that is perfect for Charlotte. Brianne has some great "how to draw Charlotte" videos and coloring pages on her website and instagram for those interested (see links below).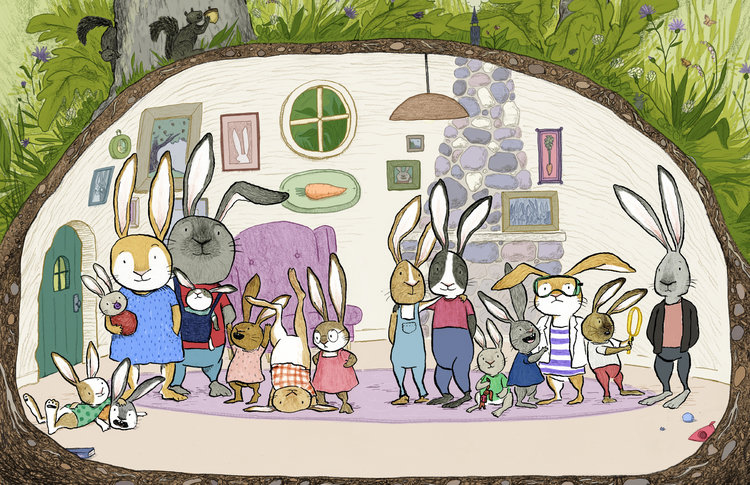 I love my family, but I want to join this family too! How did you come to have two books on Charlotte?
I have lots of Charlotte story ideas, and we did pitch it as a possible series. The manuscript ended up selling in a two-book deal, so we have two Charlotte books today.
What are your top tips for writing picture books?
-Be open to critique and other ideas.
-Do your homework on picture book story structure.
-Be flexible.
-Create from a place of curiosity and joy.
-Think about the feeling/emotions you want to create for the reader as they read the story.
-Take time to quiet your brain and just be — that's when the magic happens.
What can we look forward to next?
I have a book coming in Fall 2021 (if all goes well with the current climate) with Abrams, THE BOY AND THE SEA. Amy June Bates is illustrating. It's all about the idea of taking time to be quiet and listen to what the universe — in this case the Sea — is whispering to us. I'm thrilled to be working with Amy and the team at Abrams and can't wait for everyone to see it.
Sounds intriguing! Congratulations!
Connect with Camille: Website  Twitter  Instagram
Connect with Brianne: Website  Twitter  Instagram
***GIVEAWAY***
For a chance to win a CHARLOTTE THE SCIENTIST book, leave a comment by July 7. I'll announce the randomly selected winner in my next post.
Congratulations to Lenora Biemans for winning a copy of Dozens of Doughnuts from my last post.
Thanks for reading & see you next time!