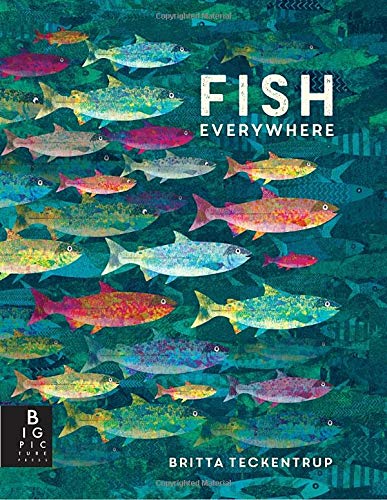 Fish Everywhere by Britta Teckentrup.
Oh my goodness this is a gorgeous book ??
Seriously, the cover alone with its raised fish and metallic gold pattern. The shimmer of the shiny texture makes the fish come alive. Layers of them. Just exquisite!
May I please have wallpaper with these end pages?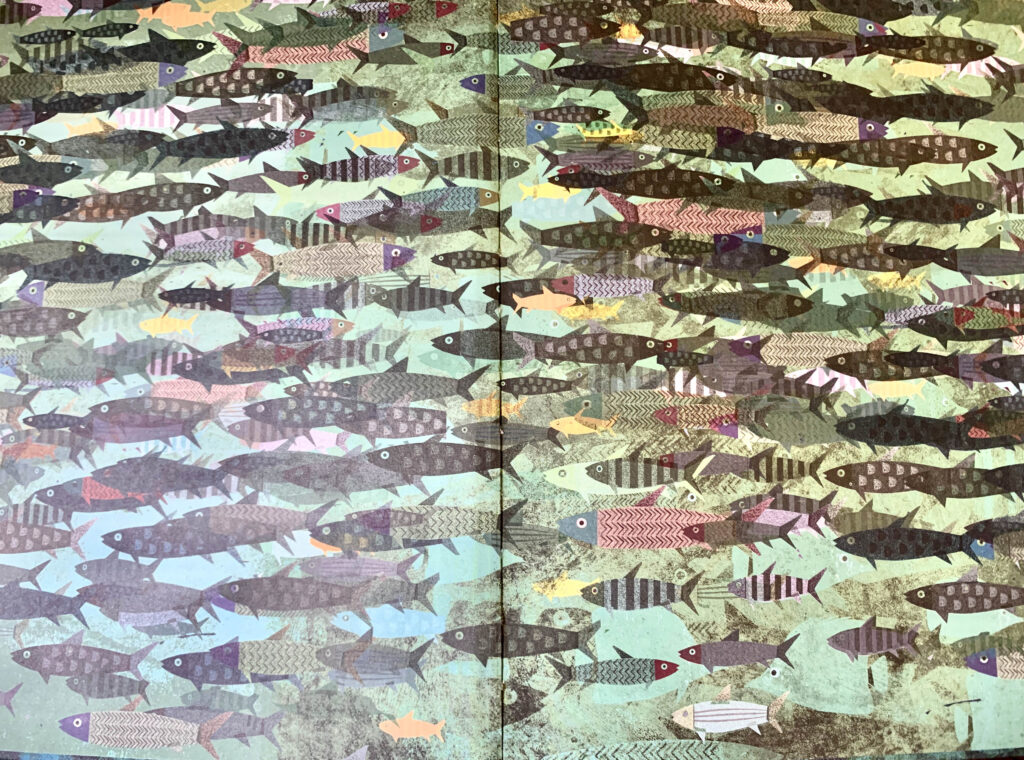 In this richly illustrated non-fiction book we learn that fish are everywhere— all over the world. We learn what exactly a fish is, the evolution of fish, and we learn all kinds of faccinating fishy facts and trivia. Simultaneously delivered with beautiful design, color, and patterns.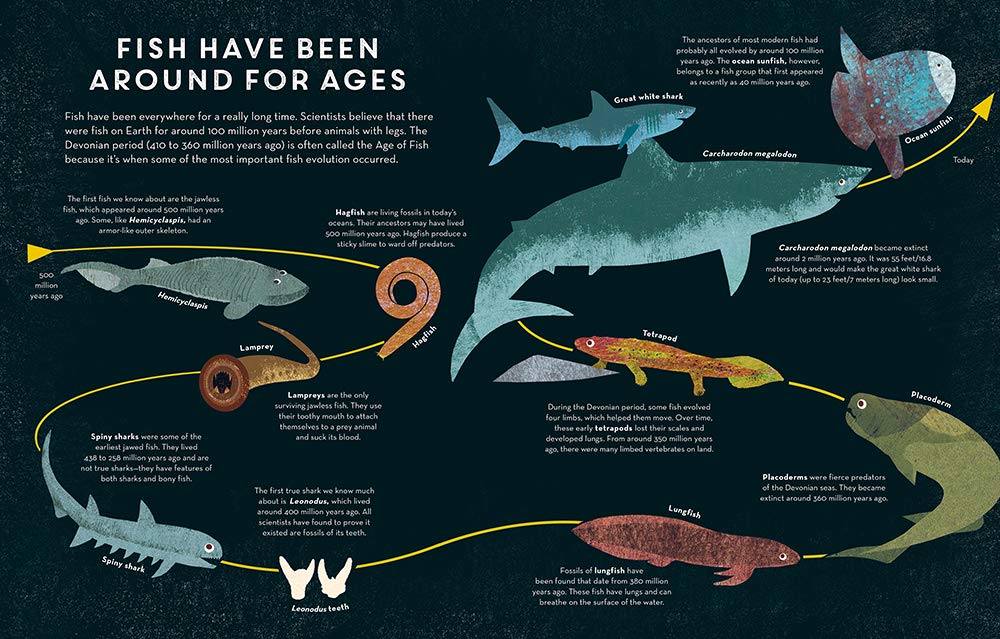 I also enjoy the way the narrator engages the reader. Asking questions now and then and having the child find a certain fish hidden on the page.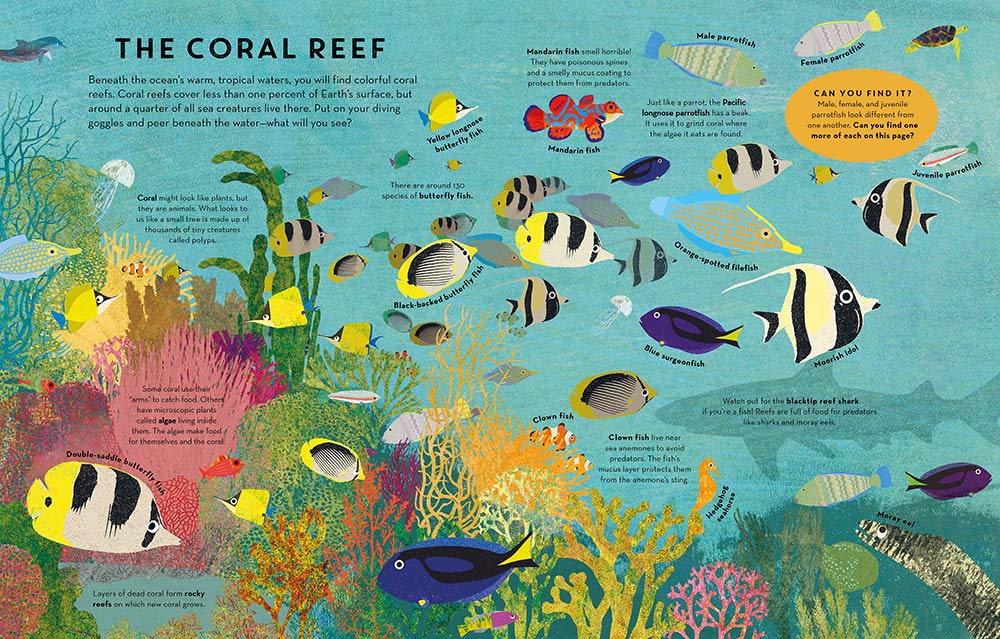 The page design is very creative. The narrative voice feels curious and is entirely kid friendly. Plus, the illustrations are extraordinary.
Kids will absolutely love diving into, and swimming around in, this beautiful book.
The Winners of the Playing Possum picture book giveaway are: Angie Quantrell and Vijaya Bodach! Please email me with your address and let me know if you would like your book personalized. Congrats!