When I decided to use my 2021 posts for inspirational chats with picture book authors/illustrators who think OUTSIDE THE BOX, I knew I'd be talking with one of my favorite people in publishing, Alli Brydon. I first met Alli at an Iowa SCBWI conference in … 2012? In 2013 she bought my Elwood Bigfoot – Wanted: Birdie Friends!, and we've kept in touch ever since. I am continually amazed at her ability to pivot in new directions and embrace new commitments/challenges with unbridled enthusiasm. There is just no holding her back.
Jill: What is it you love about picture books, Alli, and how did you get into editing them?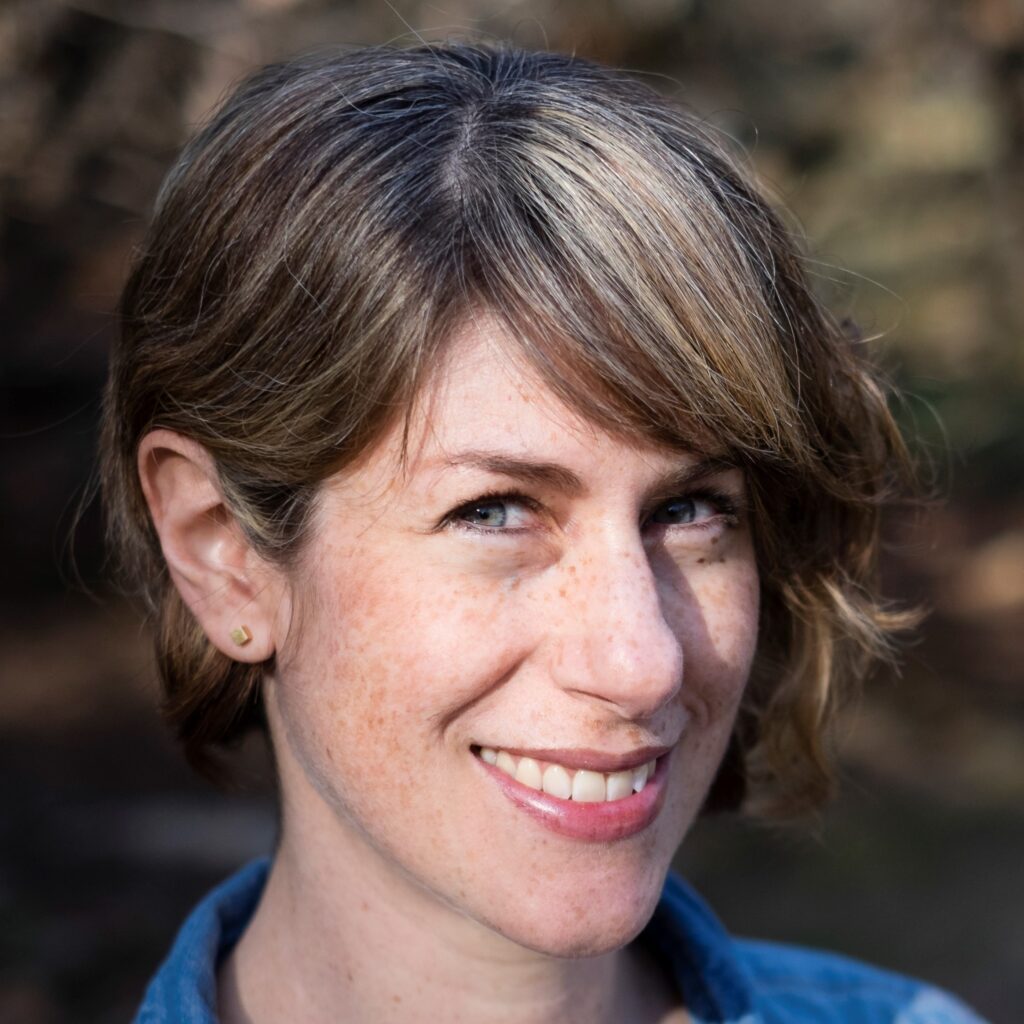 Alli: What I love most about picture books is that they're short. I do not have a long attention span. Just kidding! Or am I?
In all seriousness, I really do love that picture books are short. They contain the same universal truths as texts that are much longer, but picture books really hit home because they get right to the point. They are simple, beautiful, and clear. Each one is like a tiny masterpiece that takes you on the ride of your life!
The other thing I love about picture books is the moments they spark. Before I had children of my own, I romanticized about this idealistic setting in which a parent and child snuggled up at the end of a long day and read one of the books I edited. I imagined them feeling comfort, closeness, and joy through the act of reading together. I thought of this fictional family being able to discuss topics, both familiar and uncomfortable, after reading a book. Other times, I heard them laughing. This is what fuelled me in my early days as an editor. Then when I had my own children to read aloud to, I finally realized that this ideal I had fostered in my mind was true! I've found there is nothing like curling up together with a book to bring the family closer and to smooth out all the bumps of a day.
So, I guess this is all to say that I love how picture books bring people together—families, classrooms, and friends—to encourage conversations, ignite feelings, and engender hope.
I've been editing picture books for about 15 years, and I started by learning as much as I could about children's book editing through publishing internships and entry-level positions. My editorial career began with an internship at Penguin Young Readers and then I landed a dream job as Editorial Assistant at Sterling Children's Books. At Sterling, young editors were encouraged to dive right in, and I acquired my first picture book after only 4 months on the job. The only way to really learn how to do something is just to do it. And at Sterling, we were encouraged to do it all; this allowed us baby-editors to mature through full-on experience. It helps that I had amazing mentors to guide me through both the craft and business of picture books, people who I still consider my mentors today.
Little did I know that editing picture books would lead me to write them one day!
Jill: Crafty segue! Tell us about your upcoming LOBSTAH GAHDEN.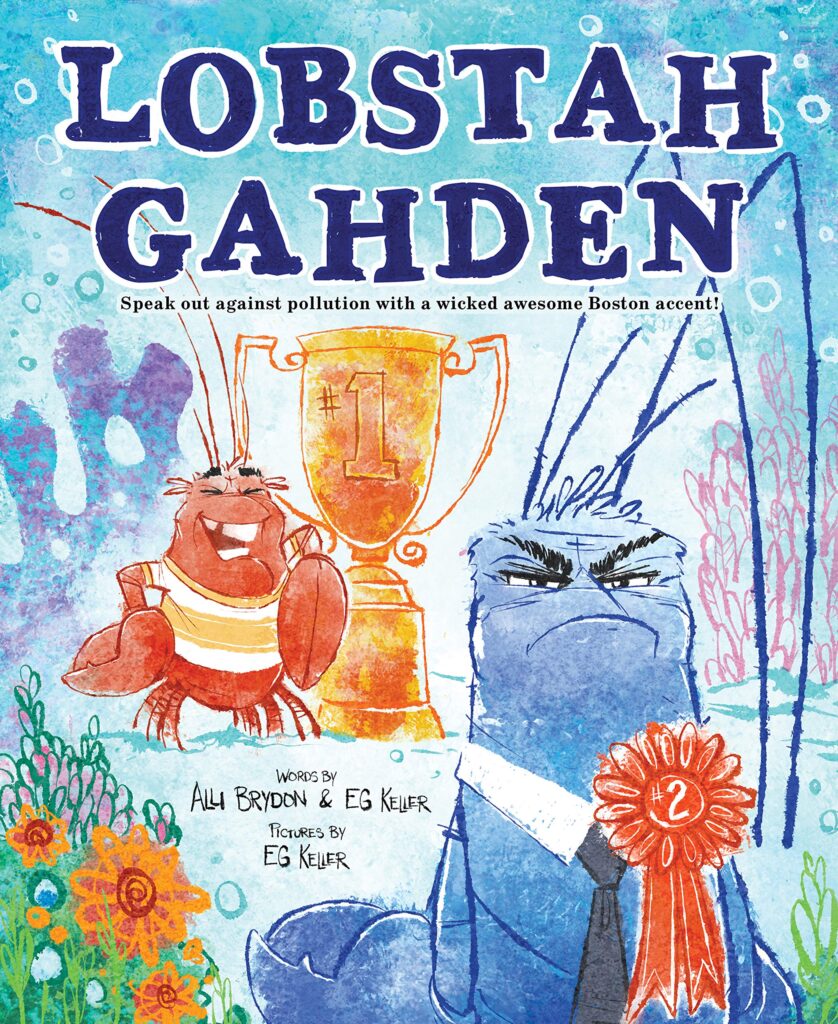 Alli: Thanks for asking, Jill! Lobstah Gahden is my upcoming picture book, which will be published by Sourcebooks on April 6th, 2021, just in time for Earth Day. The incomparable EG Keller and I co-wrote the story, and he illustrated it. The story features two Bawstin Hahbah lobstahs, Walter and Milton, who are undersea neighbors and absolute rivals in the garden. When the book opens, they are both prepping for the annual Swell Gahdens contest, which Milton wins every year. Milton tends to his garden as a free spirit-type, while Walter is meticulous about his. They argue back and forth about whose is better, until trash starts to float down and ruin their precious gardens. They put the rivalry aside and team up to find out where the garbage is coming from…and maybe even try to do something about it. So, the book features an odd couple, a wicked Boston accent, and important overtones about ocean pollution. There's some great backmatter with lots of info about ocean conservation, amazing sea animals, and how to pronounce words in Boston-speak. And because I'm from the East Coast but not a New Englander, I consulted two wonderful Boston-area natives to ensure the pronunciation was lobster-shell-solid. I'm hoping the book will inspire young readers to love the ocean and do something to help preserve it for themselves and for our beloved sea creatures.
Jill: Sounds both fun and inspiring! Can't wait to get it for my grands, as it sounds like a hilarious read aloud (me, trying to do a Boston accent). Congrats! Since I've known you awhile, I know that even now, as much as you love picture books and having your own in the pipeline, writing more of them won't be your sole focus. Tell us what else will be keeping you busy as you work outside the box.
Alli: Oh my goodness, Jill. Just thinking about it all makes me simultaneously exhausted and exhilarated!
You are right: I've always got my hands in many different things. My career has evolved into one that is definitely "outside the box," which I love. I've worked in children's books for years; at first, I was an in-house acquisition editor and then I became a children's book lit agent. Right now, I run my own freelance business Alli Brydon Creative. Through that avenue, I help publishers, authors, and illustrators develop their projects through manuscript & dummy critiques, query letter help, developmental edits, and project management. On my web site, I also teach online courses and write blog posts about the creation, craft, and business of children's books.
In addition to writing original fiction picture books, like Lobstah Gahden and Bright Winter Night (which comes out in fall 2022 with Amazon/Two Lions), I also write nonfiction. I have two books publishing in spring 2022 with National Geographic Kids, The Wild Side: Lemurs and Little Kids First Nature Guide: Bugs, for readers aged 3 – 7. Over the past couple of years, I've published a couple of books with Lonely Planet Kids, Myths & Legends of the World (ages 9 – 12) and Love Around the World(ages 3 – 5). All of these projects are full of interesting research, which allows me to dive deep into a topic, learn a ton, and nerd out. And another little side hustle that began about two years ago was writing extension stories for Disney—basically, these are brand-new fiction picture books that are set in the world of their popular licensed characters.
I love having this much variety in my writing and editing life. I've found that if I have many different creative pursuits going on at one time, that's when my brain buzzes with ideas. One thing I do to try and channel this buzz so it doesn't keep me up at night and/or drive me crazy, is to play with clay. I am a total amateur potter and I love having a different creative activity that doesn't require me to look at a computer screen or put something down on the page.
Jill: See, people? Amazing. Alli, I'm guessing you're one of those natural high-energy types. I love the takeaway here: The more creative pursuits we have going on, the more alert our brains are to new ideas. I hadn't thought about it that way before, but I think you're onto something. Seems I have the most ideas pinging in when I'm least able to stop and give proper time to exploring them!
So, last question: Since you're familiar with both side of the desk, what advice do you have for aspiring picture book creators?
Alli: My biggest piece of advice is to keep moving forward! Keep reading children's books and keep on writing them. Talent is one thing, but perseverance is at the core of every successful author. Commit to it. Sit down in that chair and write. Create habits around writing. Reward yourself for writing (coffee and chocolate work for me).
Writing is a creative process, but also a "practice." I truly believe that writing can get better over time, as long as you read, study, and practice it. Be on a first-name basis with your children's librarian. Sign up for courses and professional critiques. Join the kidlit community and participate and learn. What you write today is a foundation for the writer you are becoming, and for the stories you'll write tomorrow, or next month, or 5 years from now. Just write a lot so you can get better at it.
Jill: Ugh, yes. Practice, practice, practice. That's advice I didn't want to hear when I was starting out, but there's just no shortcut, is there? The manuscripts I thought were great back then are embarrassing now.
Alli: The more you write, the better your chances are of getting some terrible stories out of the way and done with. The more you write, the better your chances are of having a decent number of good stories in your drawer. And the more you write, the better your chances are of writing a really great story that could catch an editor or agent's eye.
Thanks so much for having me on Picture Book Builders!
Jill: Our pleasure, Alli. Thanks for stopping by!