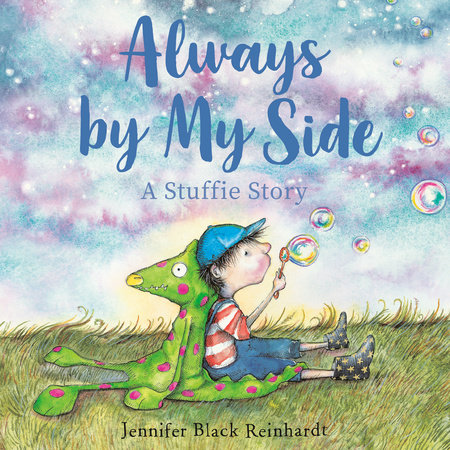 Always by My Side, A Stuffie Story is out in the world today ?.
If any of you follow me on Social Media (thank you) you might be aware that my once-upon-a-time-little boy, Will, and his beloved stuffed dinosaur, Dina, were the inspiration for my story and the character of the little boy.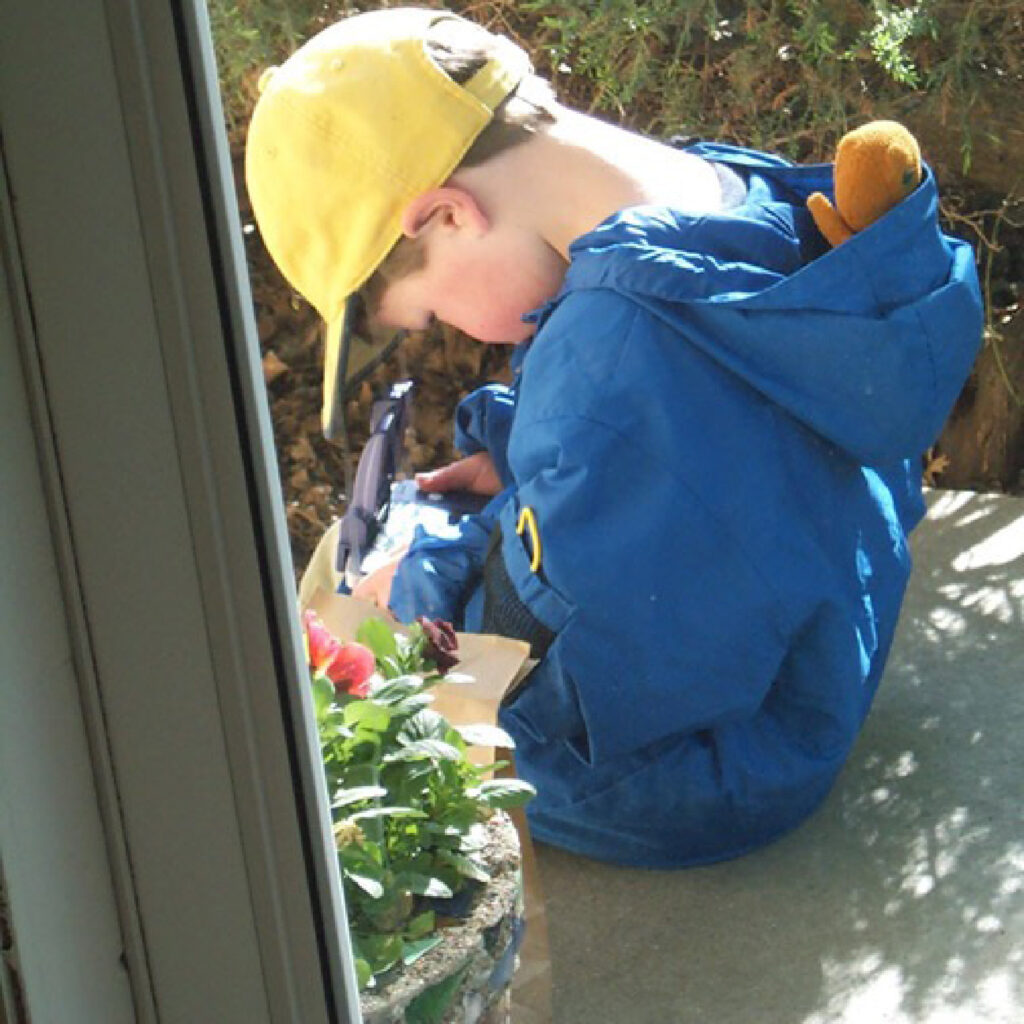 My little boy is not little anymore. He's grown up and in graduate school. A few years ago, as I stood in the doorway to his room looking at his cherished objects (i.e everything I had to sort, pack, and store) my gaze and heart landed on Dina. His little dinosaur who went everywhere with him. Each night he tucked her into her fabric dinosaur shell just like we tucked him under the covers.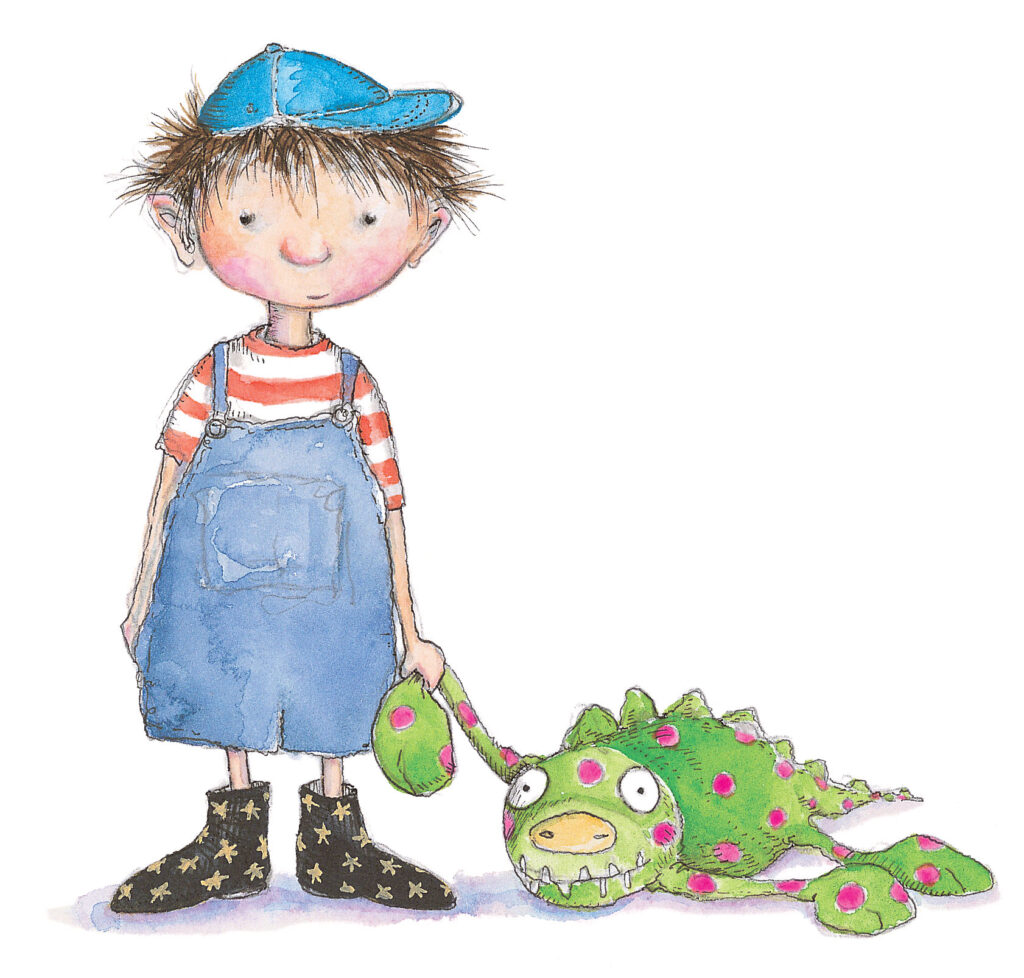 And I thought about how she was such a significant part of his growing up. How important she still is. How important she will always be. She holds in her worn little dinosaur arms so many memories, Will's secrets, his fears, all that love that the two of them shared. That's not made up, fleeting, or insignificant. It's very real, very important— unconditional love.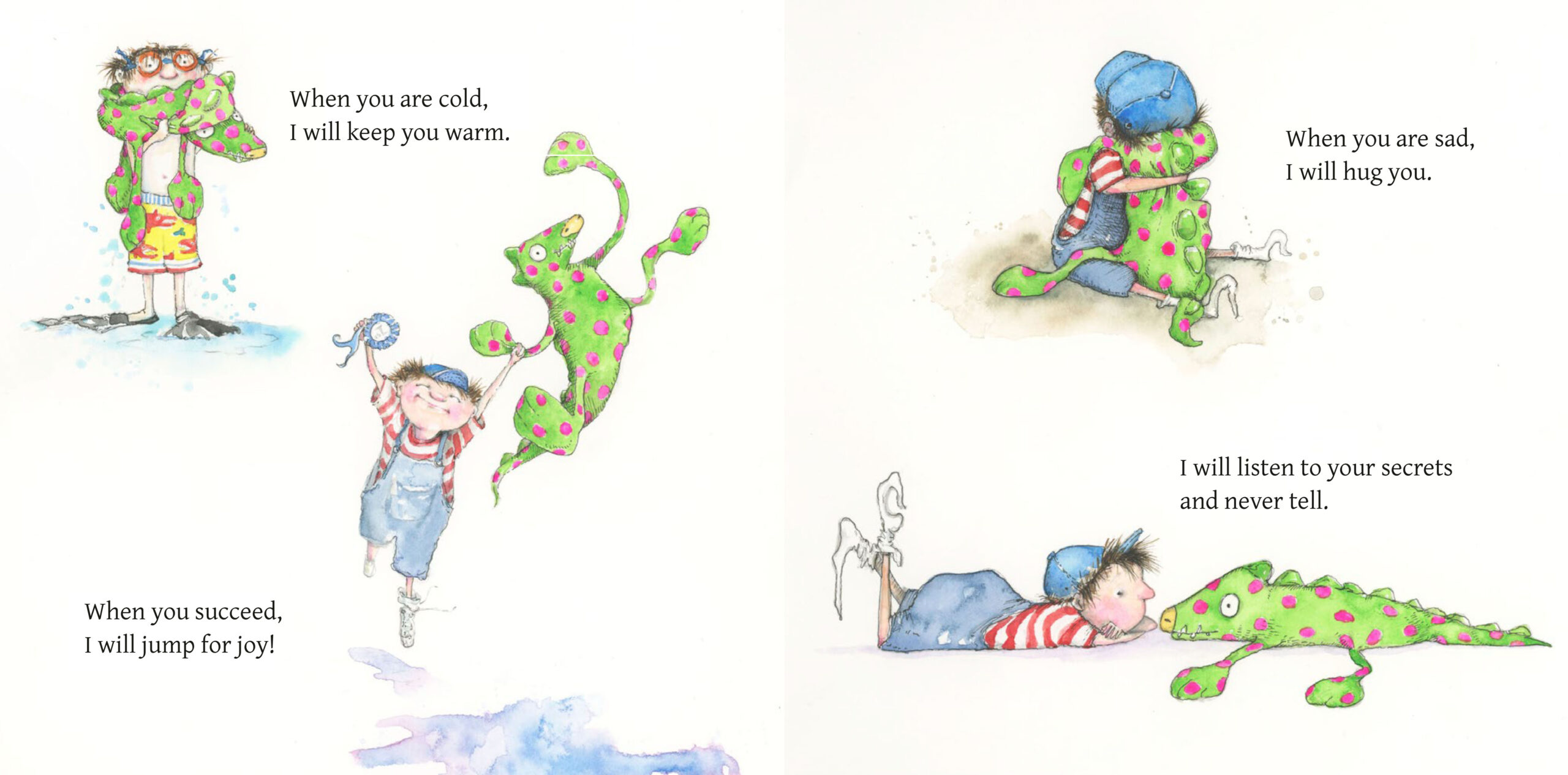 Thus, the idea for Always by My Side was born. My goal was to make it about the big, big, feelings that go with such a significant relationship and not to belittle those emotions. It then occurred to me that those feelings could run both ways. If their bond was so strong, they would share that love.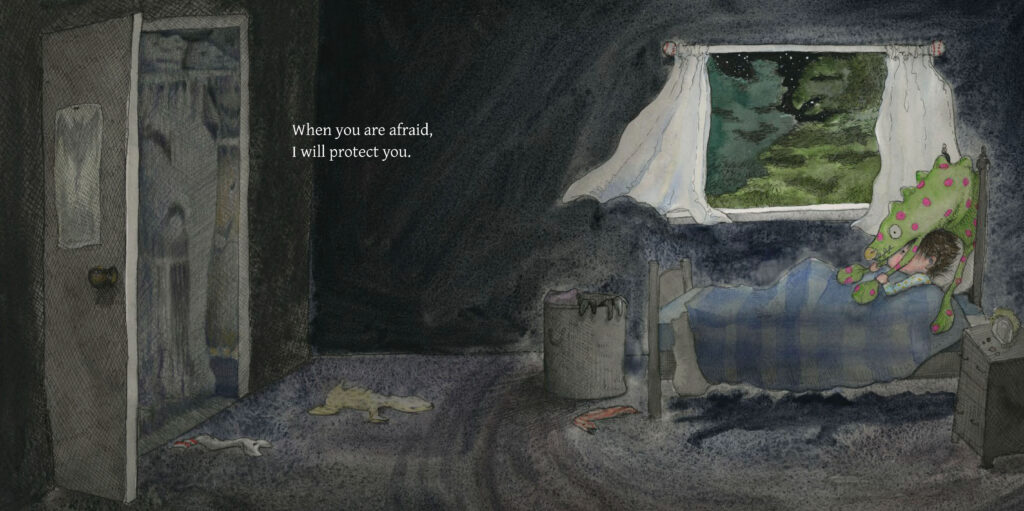 And so, I decided to write the story with an ambiguous narrator. It isn't until about 1/2 to 3/4 of the way through the book that the reader really knows who is talking. This was challenging to do. And there were many times when it would have been a lot easier not to do it.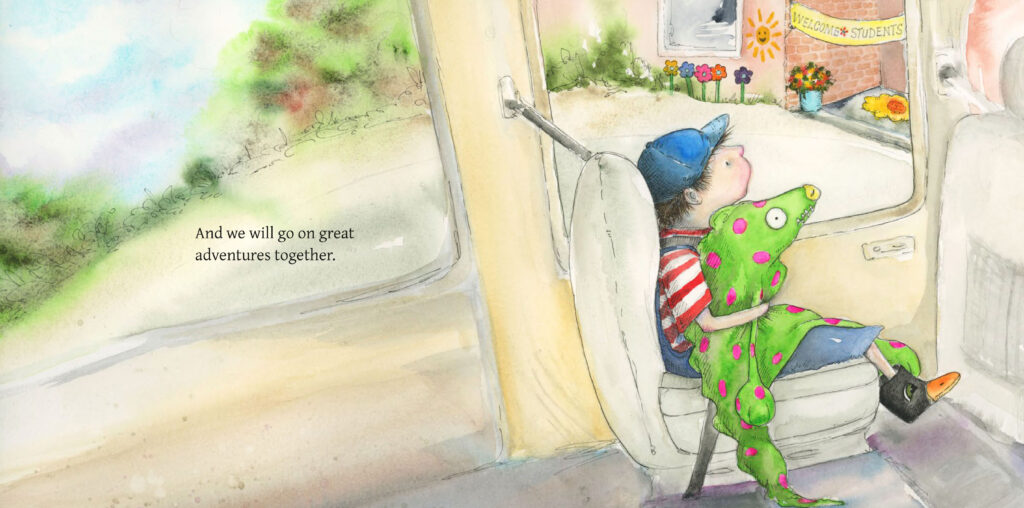 I portrayed the little boy's stuffie in Always my My Side much larger than petite Dina. I needed to be able to animate the animal and have its gestures portray what its facial features could not. The colors of the dragon-ish critter in my book are based on one of my own favorite stuffed animals growing up: A large lime green dog with huge pink polka dots.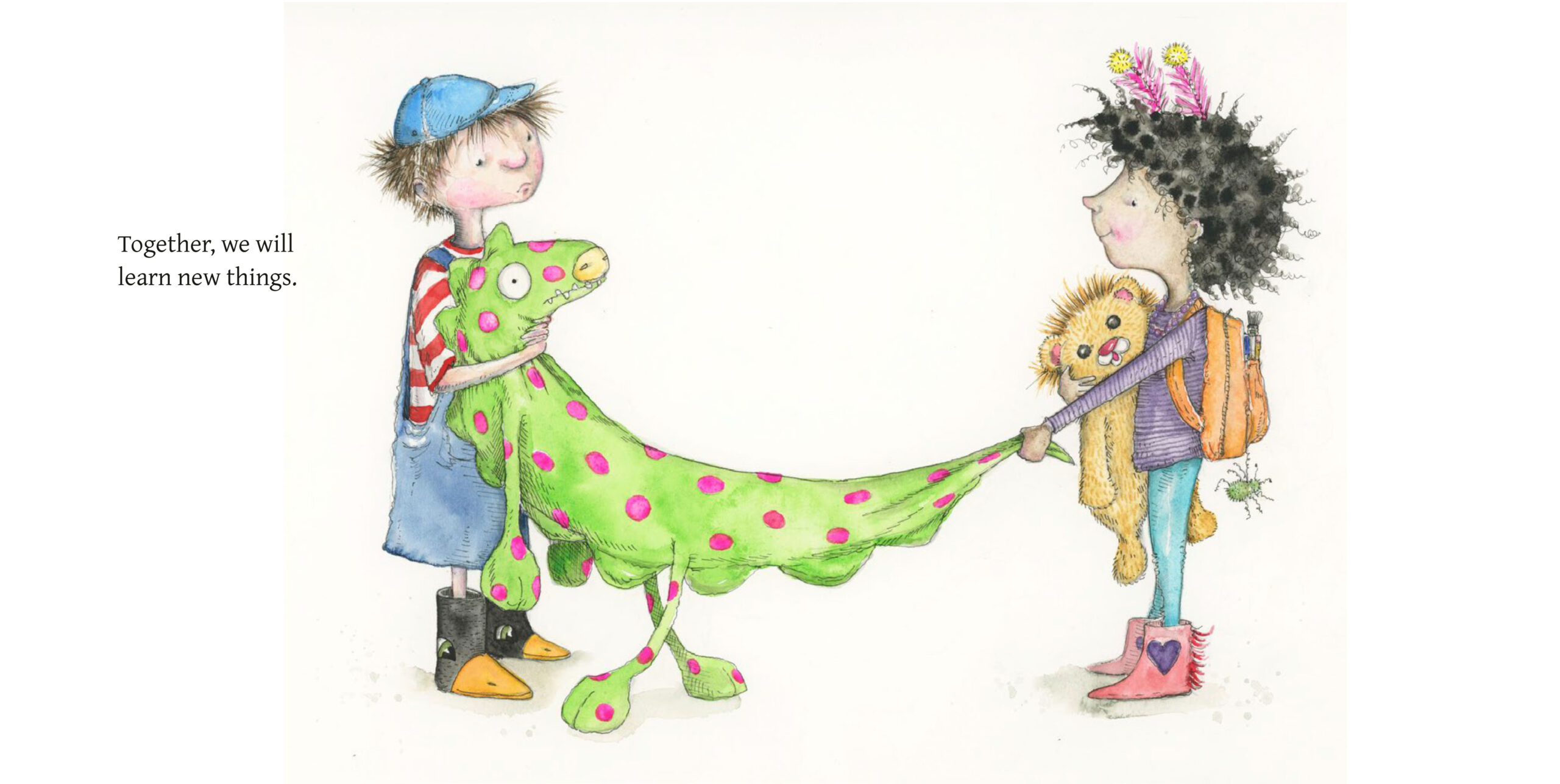 I chose galaxies as a theme to represent the unknown and waiting. I gave the boy a love of space (My Will did an internship at NASA, even though his real research interest lies elsewhere) to tie in with the ethereal skies and give my little boy adventurous ideas of where he and his special friend could travel to.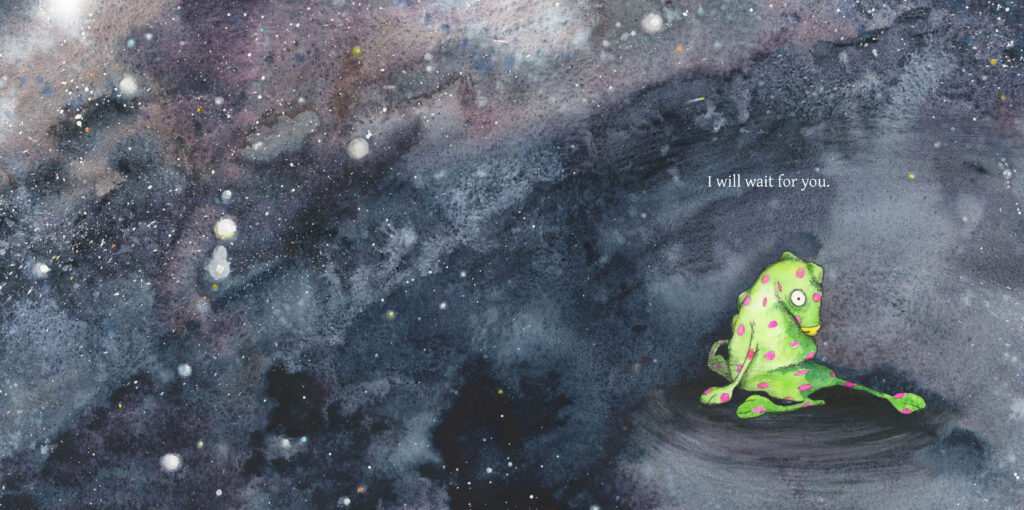 I made this little video to show you a surprise that is printed on the case under the book's jacket.
Always by My Side is just landing in hands of readers and already I am elated by the stories that are being shared with me. From grownups who remember their favorite stuffie, to parents who watched their children's stuffie friendships blossom, to little ones who can't wait to show me Blue Baby, Buttercup, or Beary.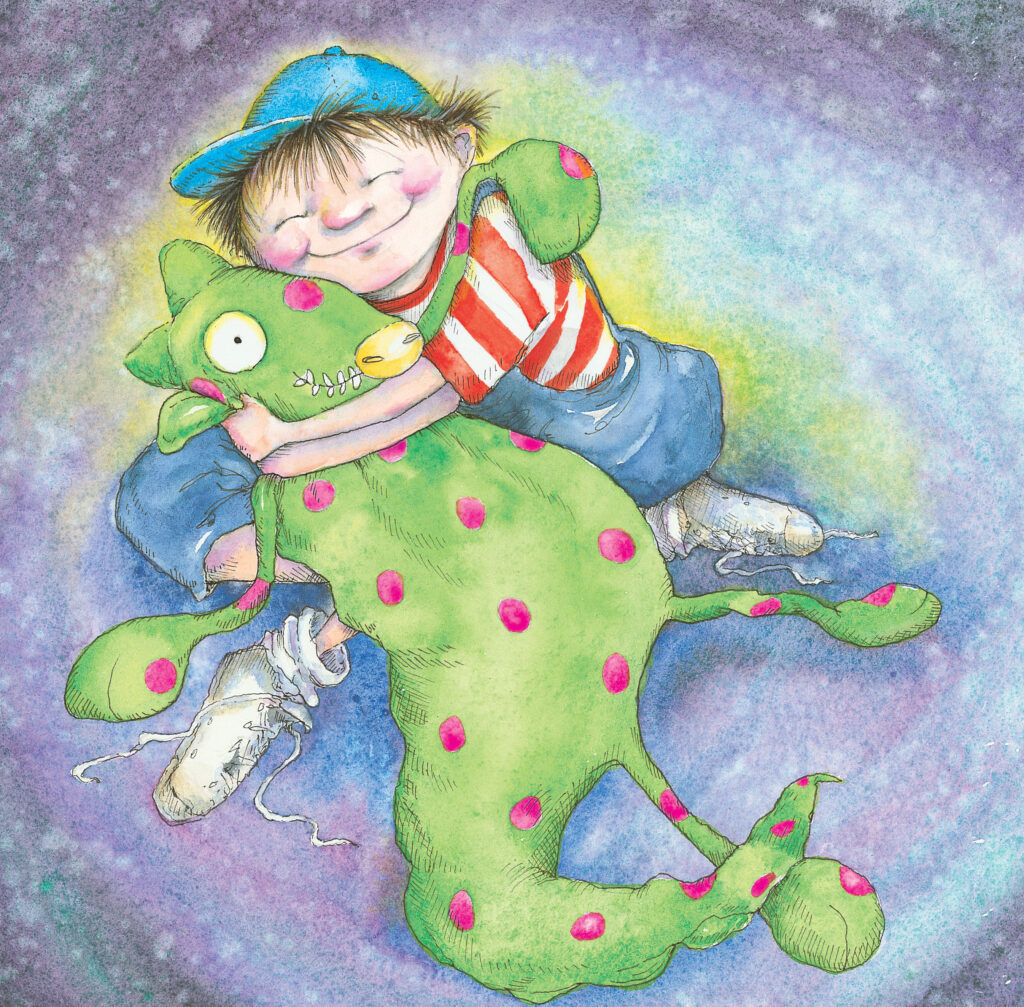 What makes a child love one stuffie more than another and in such a special way? These are definitely heartfelt ties. I'm looking forward to hearing more and more stories as people remember, and share, one of the first meaningful relationships in their lives.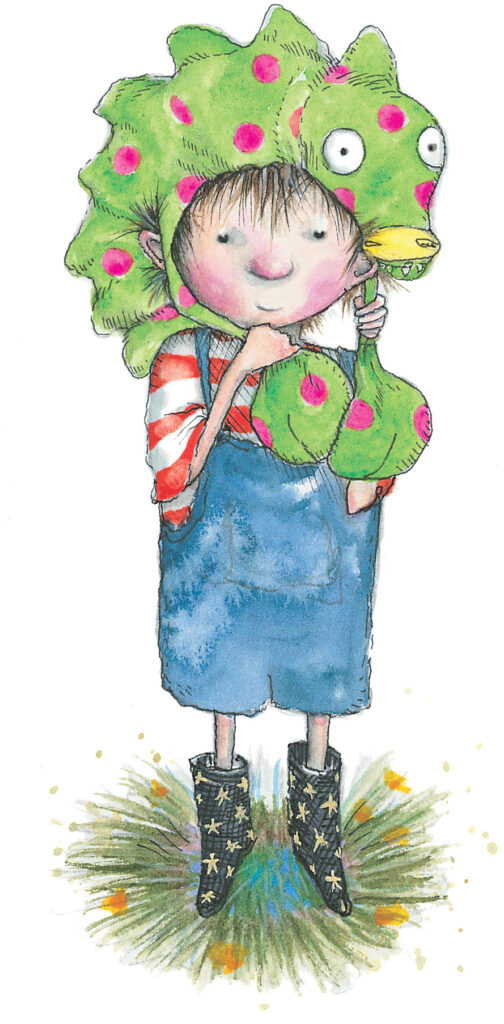 Did you have a beloved stuffie? Or did/does your child, or grandchild?
I hope you enjoy my book if you read it. I will pick three winners from the comments below to send a signed copy to!