Author Richard Ho is here to tell us about his brand new picture book with illustrator Jessica Lanan! THE LOST PACKAGE shows what goes on at the post office while also celebrating hope and new friendships. Hooray for mail! With all the emphasis on technology these days, it can be such a wonderful surprise to get regular mail. A package to open is especially nice.
In this story an empty box transforms into a package and then moves along through the mail system. But what happens when the package gets lost? Young readers will want to flip the pages to find out.
THE LOST PACKAGE is a Junior Library Guild Gold Standard Selection with starred reviews from Kirkus and Publishers Weekly!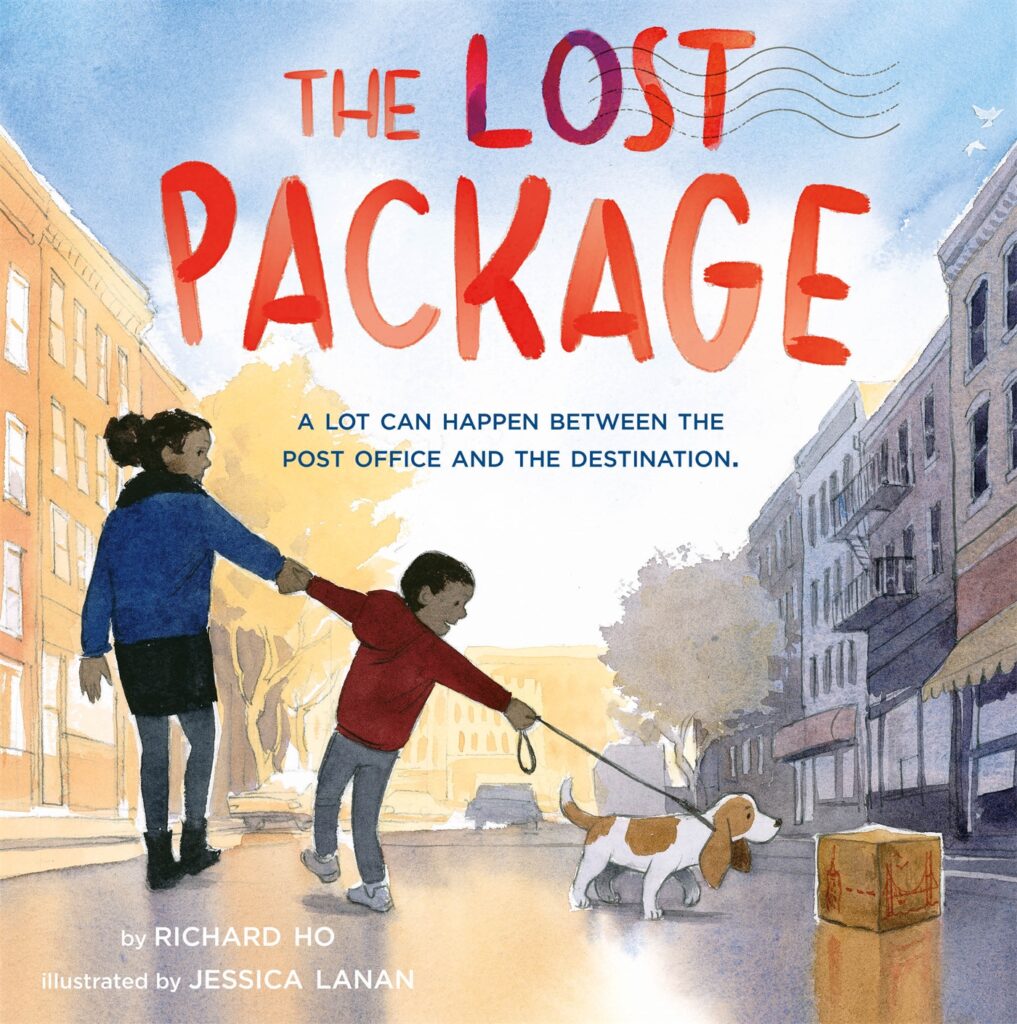 Now let's hear from Richard!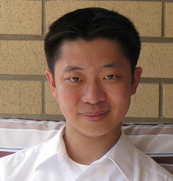 What was your main inspiration for writing THE LOST PACKAGE?
I've always been fascinated by mail, specifically the system used by the U.S. Postal Service (USPS). My father worked as a postal clerk for the USPS plant in the Bronx for over 30 years, so I grew up with an insider perspective. I basically never had to go to the post office or a mailbox to send a letter—I just handed it to my father before he went to work!
As I got older, I started to appreciate just how amazing the USPS truly is. It connects every part of the United States, from the biggest cities to the most remote towns. It's an American institution that's older than the country itself! But what really captured my imagination was the question that puzzles anyone who has ever sent a package: what happens if it gets lost? What does that journey look like? Do lost packages ever find their way to their destinations? And if so, how? I picked my father's brain a bit, and the contours of a story emerged.
Fascinating! What kind of research did you do on the mail process?
My dad obviously was the best resource, with his firsthand perspective. He gave me a clear overview of what happens to a package—from the time it's dropped off at a local post office to the moment it arrives at its destination. He explained some of the things that can go wrong along the way. And he fact-checked every detail in the eventual story. I remember an earlier version had the package being placed on a large tractor-trailer truck for a cross-country drive, and he pointed out that a package sent from New York to California would never go by truck—it would be shipped by air.
But the real hard work of researching the mail process was done by our incredible illustrator, Jessica Lanan. The manuscript had lots of technical details, including the names of machines used in the sorting facility. But there aren't many images available online. So, Jessica had to dig deep to find the visual references she needed. Getting tours of local post office facilities is nearly impossible, so she ended up relying on an exhibit titled "Systems at Work" at the Smithsonian National Postal Museum. When I showed her sketches to my father, he gave an enthusiastic thumbs up and confirmed that the details were exactly right!
Digging deep can really make a difference. And you have the best dad!! Tell us about your writing process. 
With every new story idea, I generally start by collecting all of my thoughts and dumping them into a Word document. These thoughts might include plot points, character names, ideas about settings, themes I want to address, random phrases, and even specific lines that sometimes end up in the final manuscript. Then I rearrange everything into a loose outline that serves as the bones or skeleton of the story.
For THE LOST PACKAGE, the seed of the idea was simple: follow a lost package on its journey from sender to recipient, with the package as the protagonist. Then it was a matter of fleshing out the details. Who sends the package? Who is meant to receive it? How does it get lost? And ultimately, how is it found?
Interestingly, the earliest version of this story had a much different structure. The text was originally a single word per page, each corresponding to a stage of the package's journey. Some examples were "Packed," "Sorted," "Lost," "Found," and "Delivered." This version intrigued Roaring Brook editor Emily Feinberg (who was also my editor on my first picture book, RED ROVER: CURIOSITY ON MARS). But she wasn't sold on the one-word structure. So, I revised it, using a more traditional narrative style, and that's the version she acquired!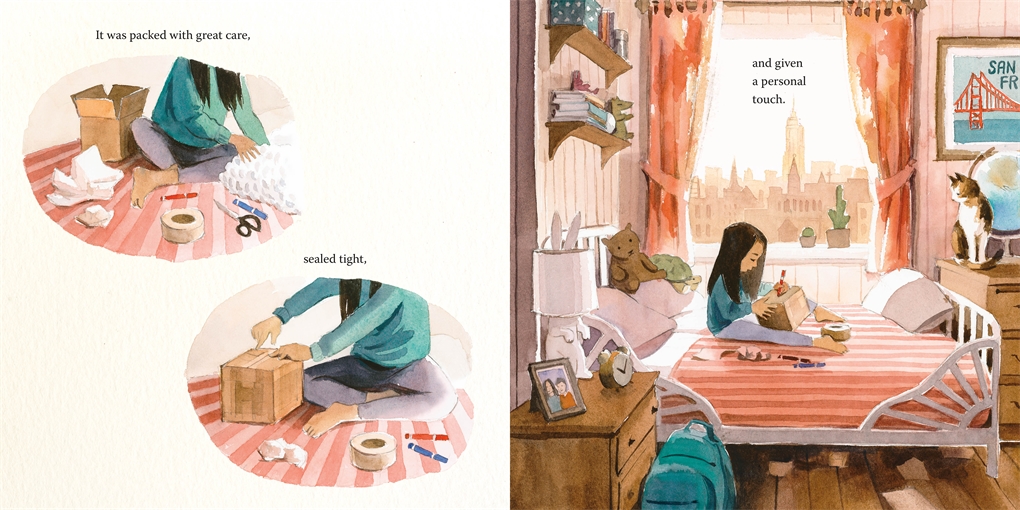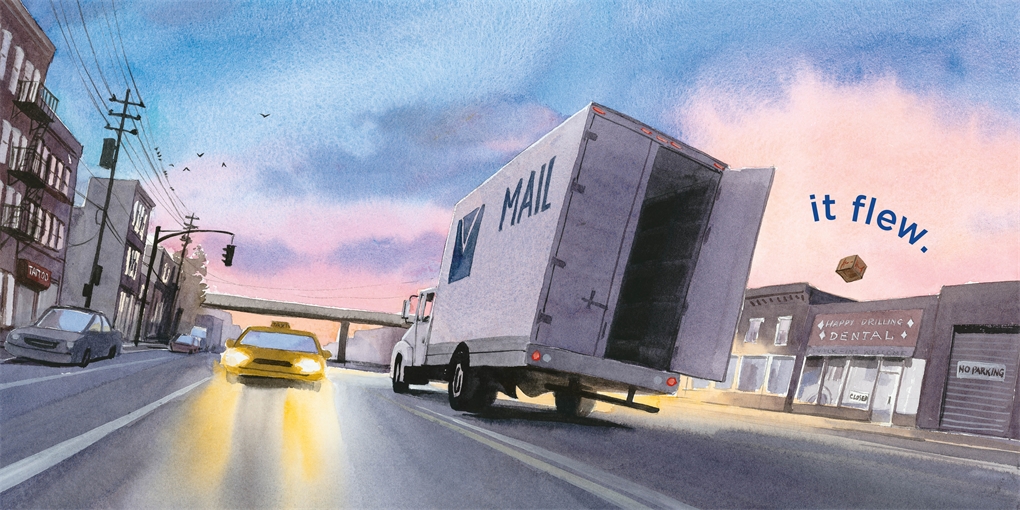 What do you hope children will take away from your book?
On top of giving kids a cool behind-the-scenes look at how the postal system works, I wanted to tell a story about friendship. At the heart of this book is the idea of mail as a vehicle for personal connection. The original backstory I had in mind was that the sender and recipient are pen pals. But with Emily and Jessica's input, the relationship evolved into one of best friends separated by distance after one moved away. Exchanging packages is their way of continuing their friendship. I really love that tweak, because it makes the symbolism of the package so much more emotionally resonant. It really sends the message that friendship can overcome anything.
Jessica and Emily also added one more wrinkle: while I originally had an adult woman finding the lost package, they suggested we make it a woman and her young son (and their dog!). The addition of the boy into the story opened up another unexpected avenue for friendship, and I absolutely adore the result.
I love it too – so cool how this turned out!
Finally, I wanted to infuse the story with a sense of hope and the realization that getting lost isn't necessarily the end of the road. The package's journey reminds us that even when things don't go exactly as planned, they can still work out in the end. Like a lost package, we might experience bumps and detours as we navigate life. But more often than not, we wind up where we're meant to be.
What are your top 3 tips for writing picture books?
1. Find your voice. Yes, it's important to read widely, and you can learn a lot by analyzing the books of your favorite authors. But there's also a natural tendency to try to imitate what's worked for others. Don't try to be a Mo Willems or Amy Krause Rosenthal or Mac Barnett clone. Write your stories, in a style and tone and voice that are uniquely you. It might take a while to discover what that is, but believe me—the more you write, the more your own voice will reveal and assert itself.
2. Read your drafts aloud. Picture book manuscripts are written with an audio component in mind. Words and sentences that seem perfectly crafted on paper might stall or clash in unexpected ways when spoken. Pretend that you're reading the story to a classroom full of students, and see if there are any problem areas that need to be smoothed out. Then revise, revise, revise . . . and read it aloud again!
3. Let the illustrator work their magic. Jessica Lanan once told me that while she is open to authors including art notes in manuscripts, they should keep in mind that some illustrators can't "unsee" those notes. In other words, if the author suggests one way to visualize the text, the illustrator naturally gravitates toward that suggestion—and potentially misses out on bringing their own solution to the table. Who knows what ingenious idea they might have conjured to elevate the story? That insight from Jessica totally blew my mind. From that point on, I resolved to use art notes even more sparingly, because the last thing I want to do is restrict an illustrator unnecessarily.
What's new and exciting?
My third picture book, YEAR OF THE CAT, will be published by Greenwillow in fall 2022. It's a subversive take on the origin story of the Chinese zodiac, illustrated by the talented Jocelyn Li Langrand. I have a number of picture books coming after that, including A ROCK IS BORN, a millennia-spanning ode to the rock cycle illustrated by the amazing Lily Williams. The others are yet-to-be-announced, and I can't wait to talk about them when the time is right!
So wonderful – congratulations.  Somebody, send me a package soon!
Richard Ho's website Jessica Lanan's website
Richard Ho on Twitter       Jessica Lanan on Twitter
***GIVEAWAY***
For a chance to win a copy of THE LOST PACKAGE, please leave a comment by April 9. I'll announce the randomly selected winner in my next post.
Congratulations to Dee Knabb for winning a HAZEL AND TWIG book from my last post.
Thanks for reading & see you next time!
–Michelle