My agent has challenged me to consider a young graphic novel, so I've spent the past few weeks (and a good number of dollars) exploring graphic novels for the very young. There are a lot of them. One that stuck out to me, with characters I instantly liked is Arlo & Pips, King of the Birds by Elise Gravel
Even though it is not technically a picture book, King of the Birds is a book for young kids and full of pictures. So…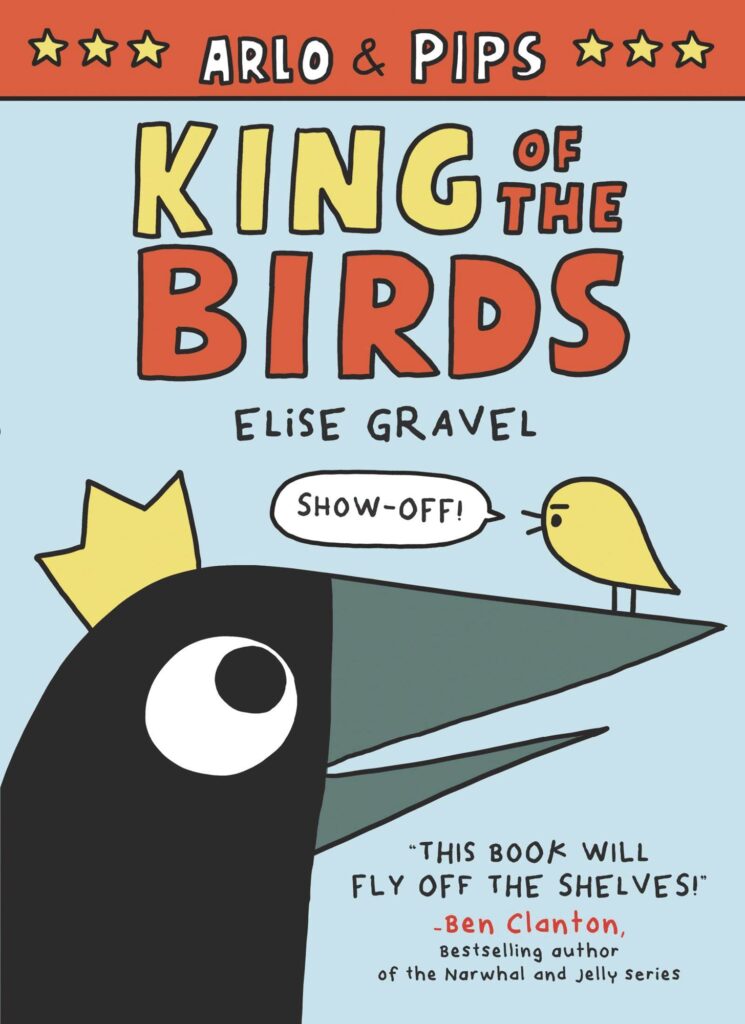 It is the first book in what appears to be a series. Arlo & Pips #2, Join the Crow Crowd!, will be out later this summer. 
Arlo is a crow of a certain…mmm…assured sense of self-worth, and who may or may not have coronated himself as the King of the Birds.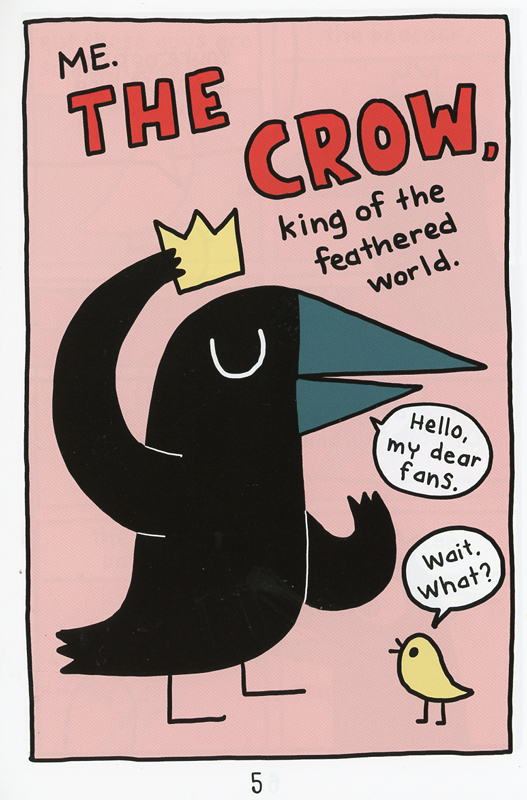 You'll get no argument from me—I studied corvids for a couple of years. I love and am fascinated by them. If the Raven is not the King of Birds, then surely the Crow must be. They both top the list for intelligence in ornithological circles. Apparently, the Crow—or at least THIS crow, Arlo, also tops the list for cockalorums.
Pips is a bird of an undefined species. Small, yellow, bold and opinionated. It challenges Arlo on his assertions of being the greatest bird in the world.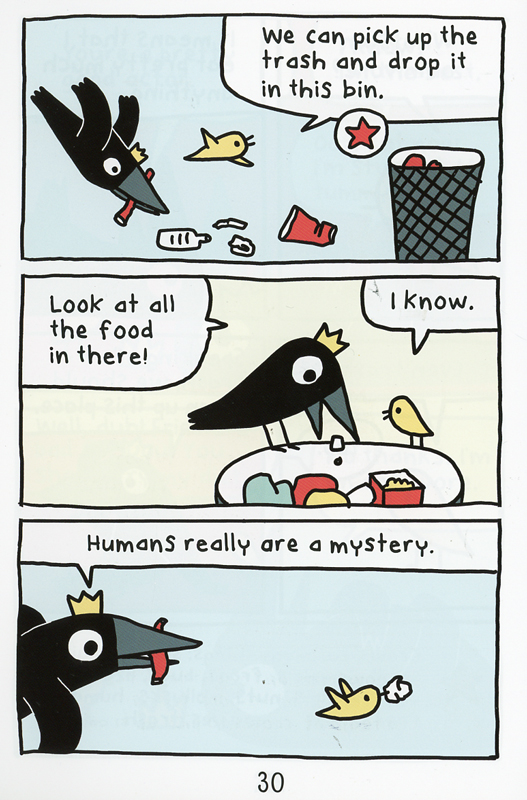 Both birds share their knowledge of the world with each other. Pips learns a lot about crows from Arlo, as does the reader from short asterisked facts about them.
And Arlo learns a lot about the world—humans, the city, the beach, litter, etc.—from Pips.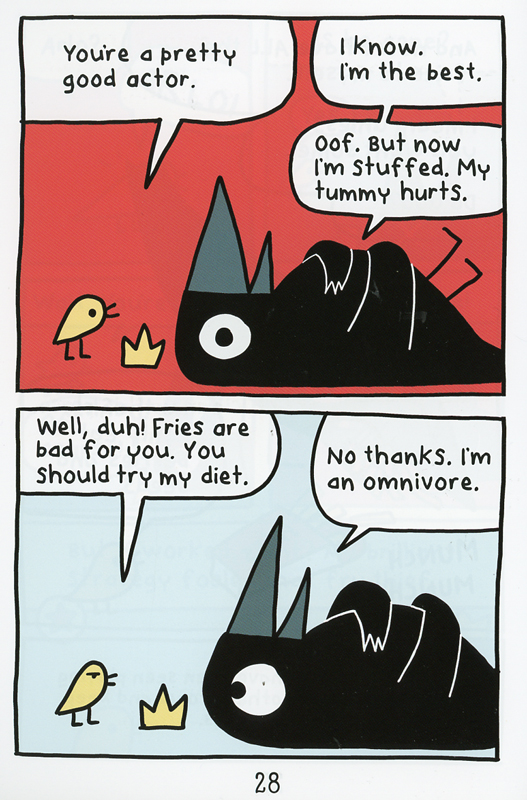 The two of them together make, if not foils, a fun and interesting pairing. The book is made up of a series of abbreviated stories or adventures both in The City and at The Beach that run together making for a complete and satisfying whole.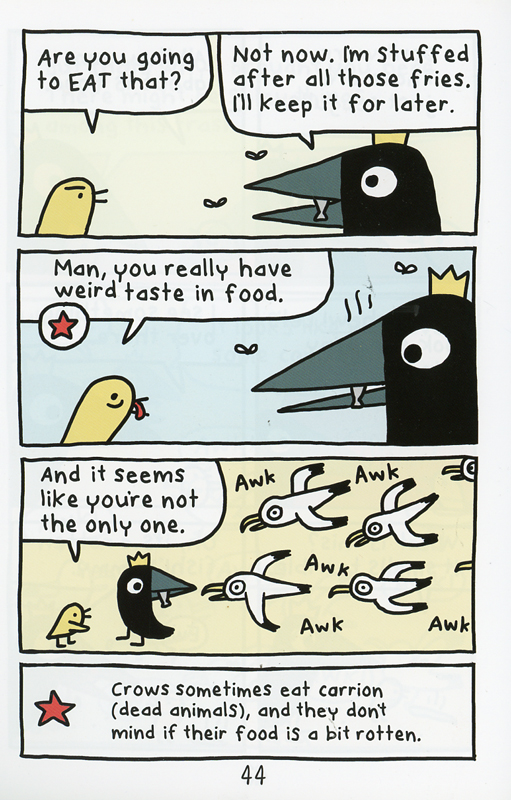 I've been a huge fan of Elise Gravel's art and sense of humor for quite a while. I think it works really well in this format. I love the clean line art, the blocked colors with a limited but cheery palette, and the endearing characters. The simplicity of her illustrations intrigues and baffles me. It looks like it should be easy but simplicity like this, for me, is hard!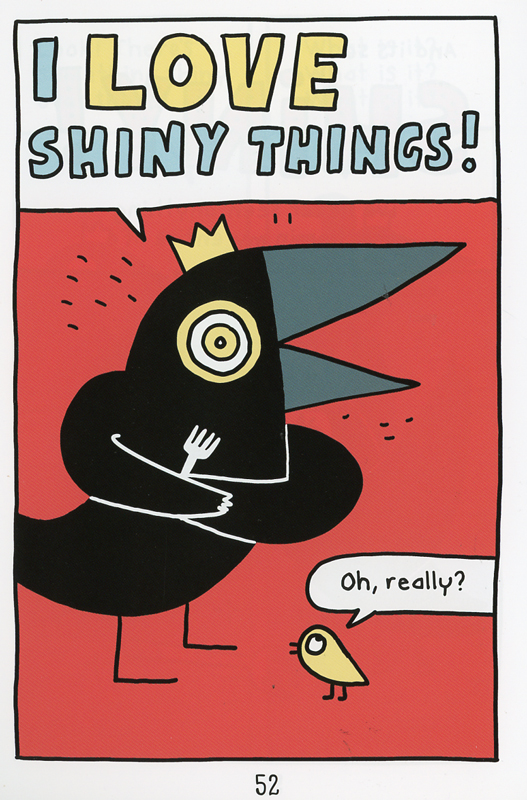 This is a funny and engaging book with two likable characters who obviously get along well. An enjoyable read. Worthy of multiple rereads. I can't wait to see book 2 this summer.