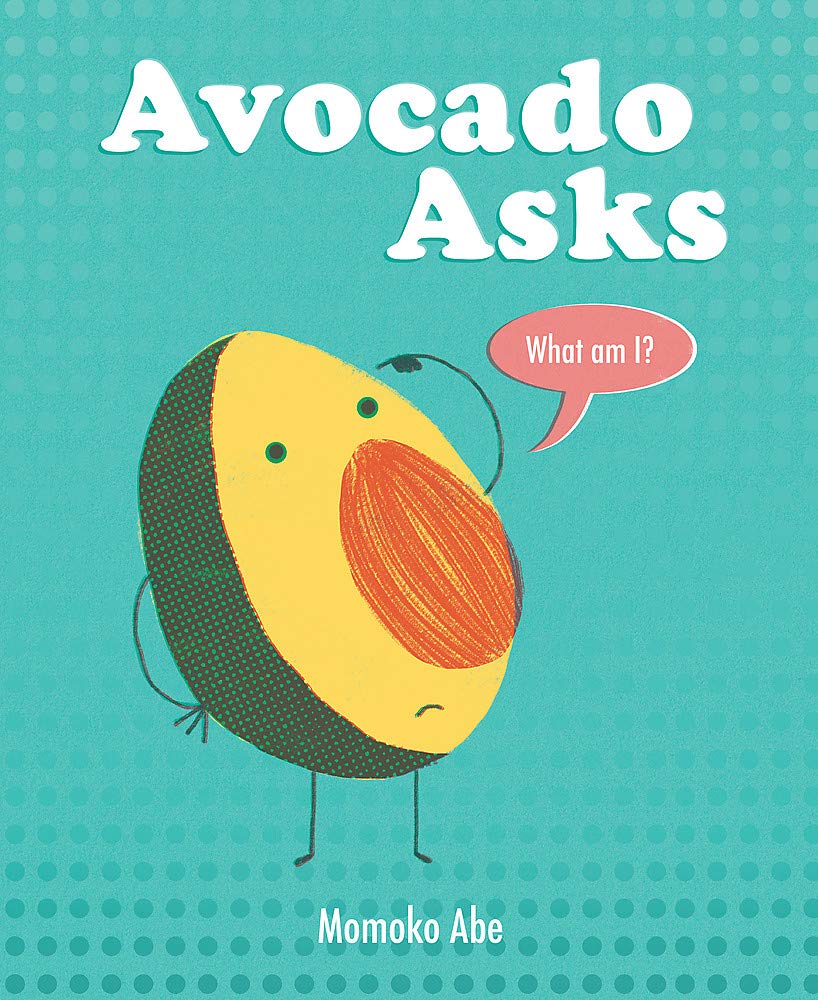 Before a recent trip to the bookstore, I thought my favorite way to enjoy an avocado was in tortilla soup. People, I was wrong! It turns out my favorite avocado encounter is this book written and illustrated by Momoko Abe. Avocado Asks made me laugh, and it made me feel. Who knew I could empathize with an avocado?!
I'm not the only one who is a fan.
Just look at these reviews.
"Pairing Abe's sophisticated, graphic illustrations with themes of identity and self-confidence, this amusing book will tickle ribs and provoke thought in equal measure. What begins as a real pickle ends up as a charmingly fruitful journey."—Kirkus
"A delightful tale to help readers figure out where they belong, and, if a wise tomato is any indication, why that question may not even matter."—School Library Journal
Nice, huh?
The first thing I did after reading this book was buy this book. The first thing I did after buying this book was contact Momoko and ask if she would be willing to be interviewed on Picture Book Builders. Lucky for us, she said YES.
Hi, Momoko! Welcome to Picture Book Builders.
Where did the idea for Avocado Asks come from? A bunch of millennials having brunch? The produce section of the grocery store? Your refrigerator?
The idea came when I was looking for an avocado in a supermarket. I wondered whether it's in the fruit section or the veg section. Then I imagined how an avocado would feel if it didn't know the answer, too.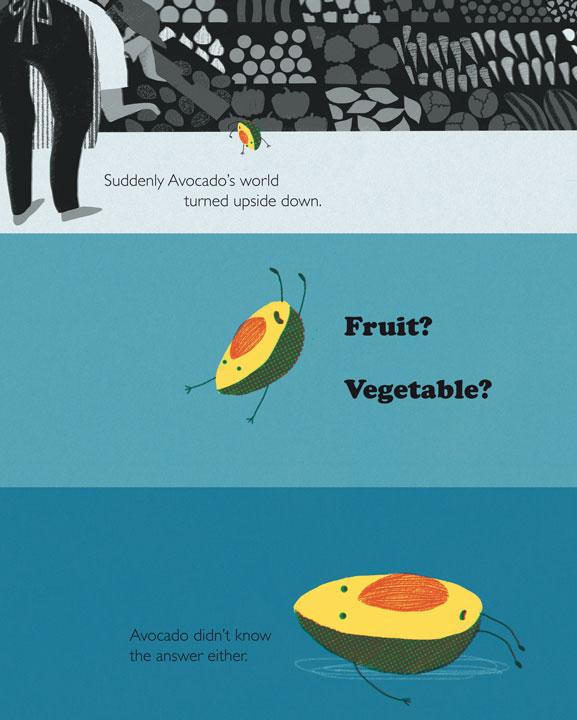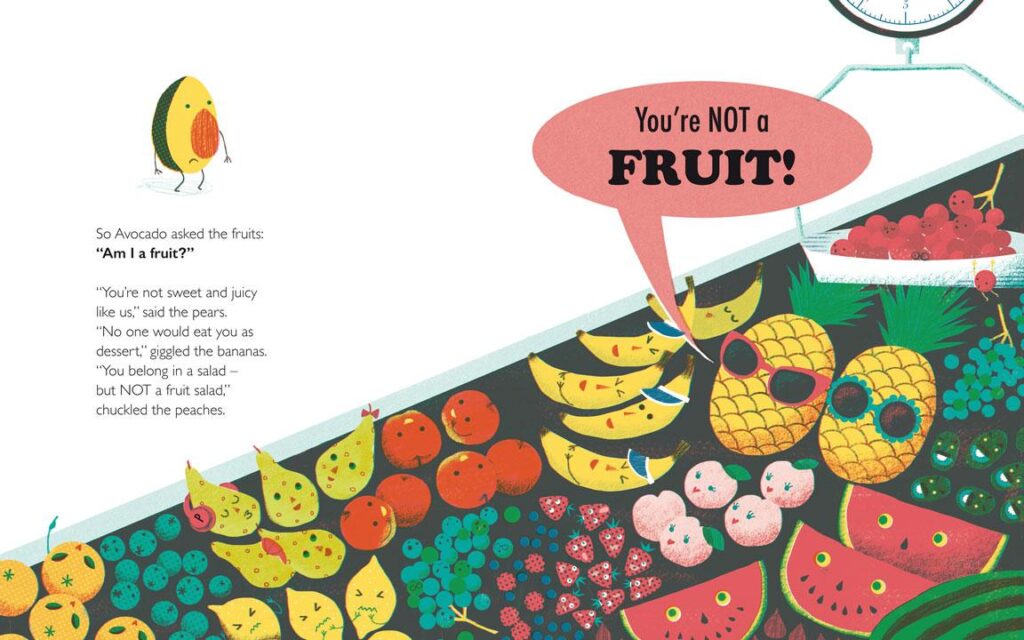 It's always fun to see the initial sprouts of a book. Can you show us how the book evolved from those early sketches to the final art?
When I started out, my weapon of choice was gouache paint and my colour palette was more muted. But, while making Avocado Asks dummies, I had a breakthrough and my style became more bold and bright.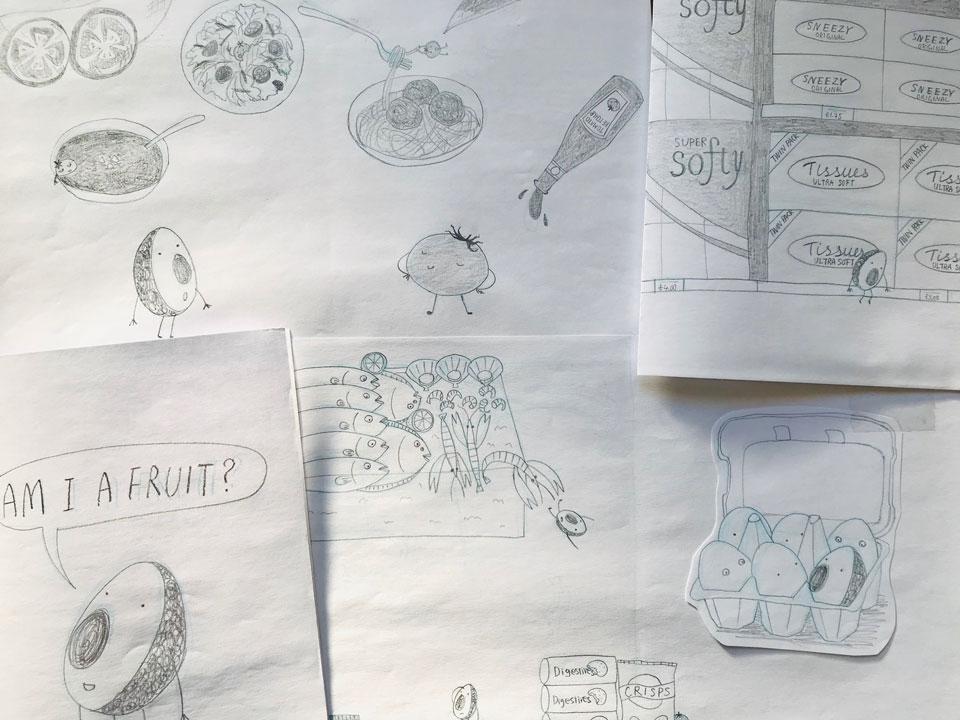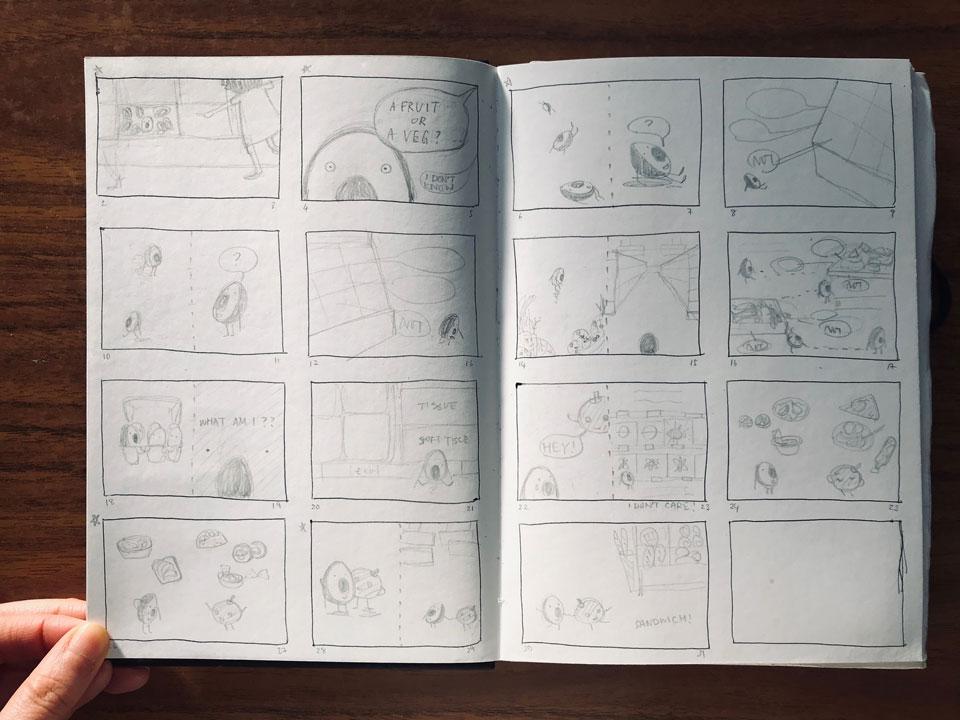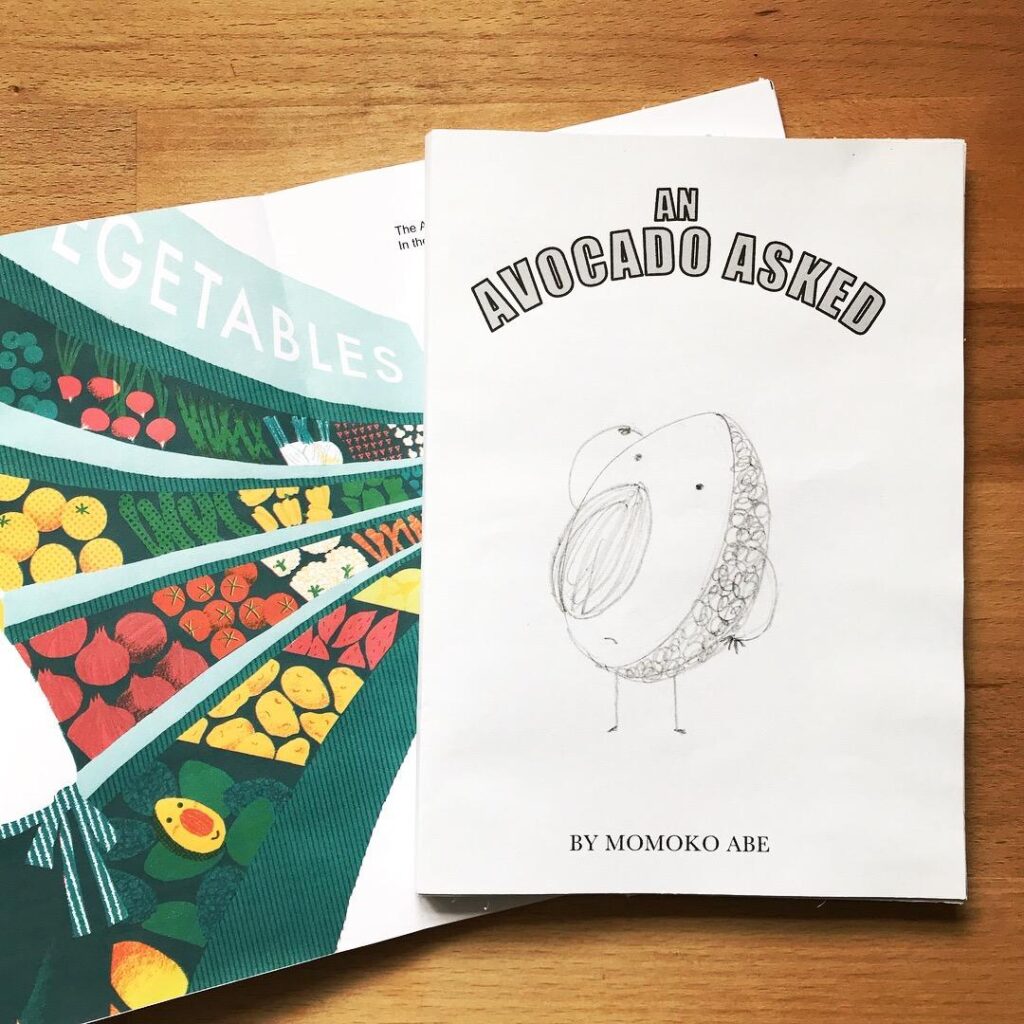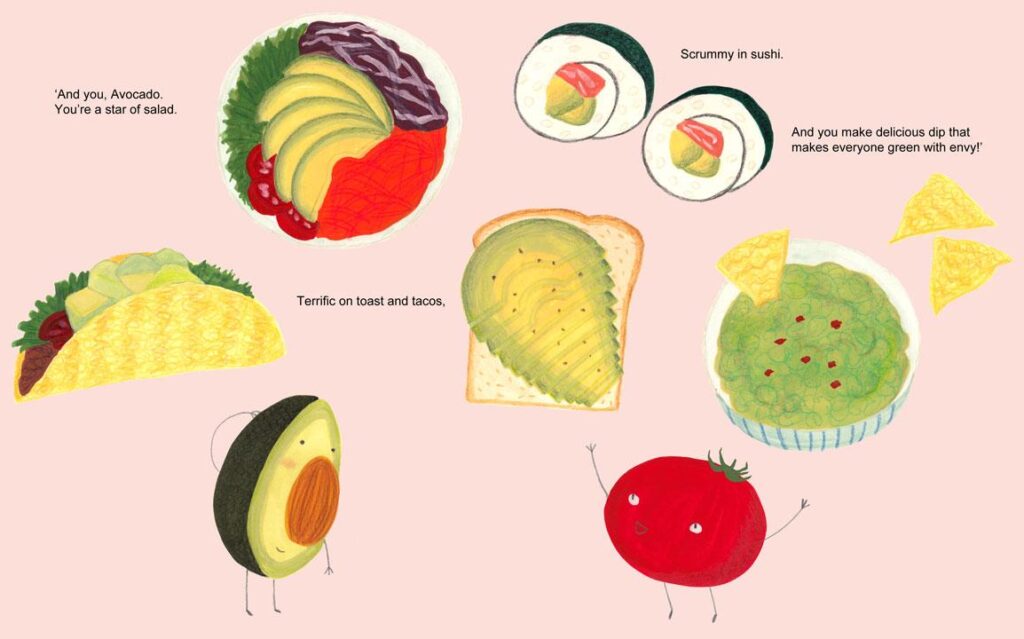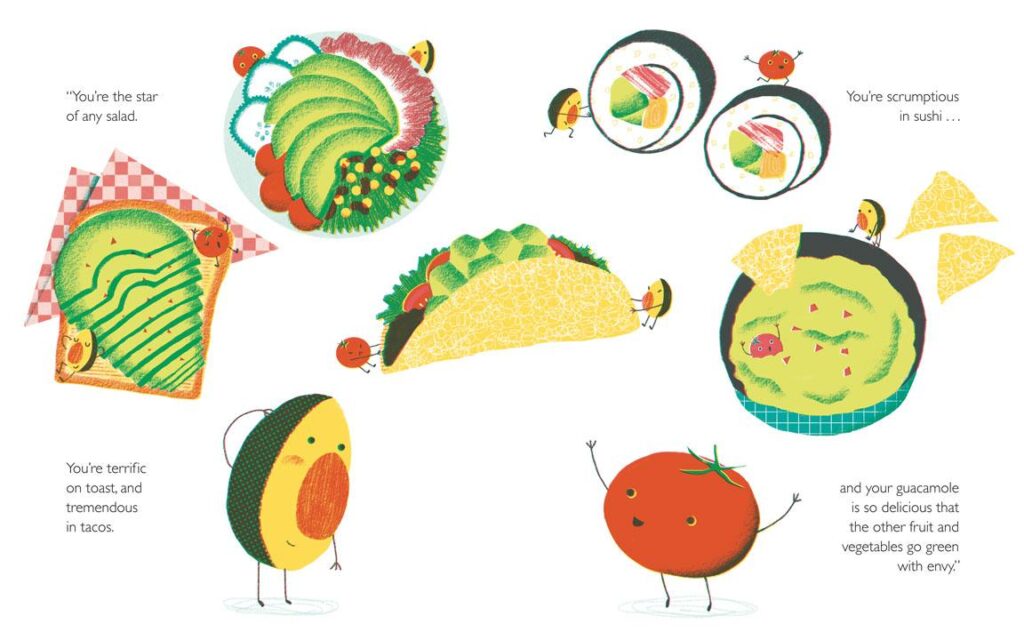 Did you do anything special to celebrate the release of this book?
Avocado Asks was published in the UK in April 2020. I was preparing for the launch party, then the pandemic hit and the first lockdown started at the end of March. So, unfortunately the party was cancelled. When the US edition was published, we went back into the third lockdown. I just called my mum and celebrated quietly with my cat at home. So it was sadly unmonumental for my debut, but lovely messages from my friends and people on social media made it up.
What do you want readers to take away from Avocado Asks?
Don't worry too much about labeling or categorizing yourself. The most important thing is to be amazing in your own way.
Tell us a little about your path to publication.
I learned how to make a picture book from books and evening/short courses, and I made Avocado Asks dummy books. I took one of the dummies to the Bologna Children's Book Fair in 2018 and got some publishers' attention. Around the same time, I met my agent, and ultimately I signed a book deal with a publisher who saw the dummy book through my agent.
If you could give one piece of advice to children's book creators, what would it be?
Networking. Not just in business sense. I found it's really important to have a good group of people (outside of your friends and family) who can mentor, critique and support you. Picture book making could be a very solitary job so having a good support system could help you creatively and mentally.
Scoop time! What's next for you?
My second authored book, When the Sun Goes Home, just came out (in the UK). I recently finished my 7th book to illustrate, and I started working on the 8th book. I'm hoping to start working on my third authored book this year.
That sounds wonderful, Momoko! Thanks so much for visiting Picture Book Builders.
BIO: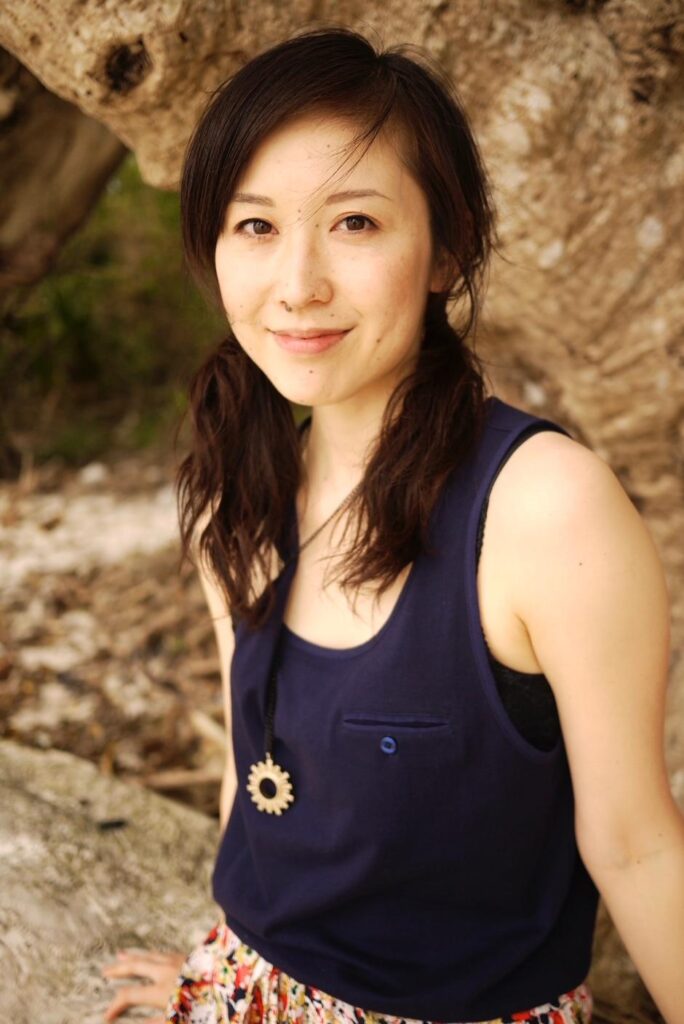 MOMOKO ABE was born in Japan and has been drawing ever since she can remember. When she was 20, pursuing her passion for visual storytelling, she came to the UK to study filmmaking, and still works in the TV and film industry alongside her illustration work. Momoko is an AOI World Illustration Award Shortlist artist. She lives in London.