I'm taking a break from my OUTSIDE THE BOX series this month to give a shout out to six new books authored by some of our loyal subscribers. Not one of them solicited a post (we prefer to discover titles on our own), so it was especially delightful to surprise them with one question about their latest creations. In alphabetical order, by title:
FREAKY, FUNKY FISH, by Debra Kempf Shumaker, illustrated by Claire Powell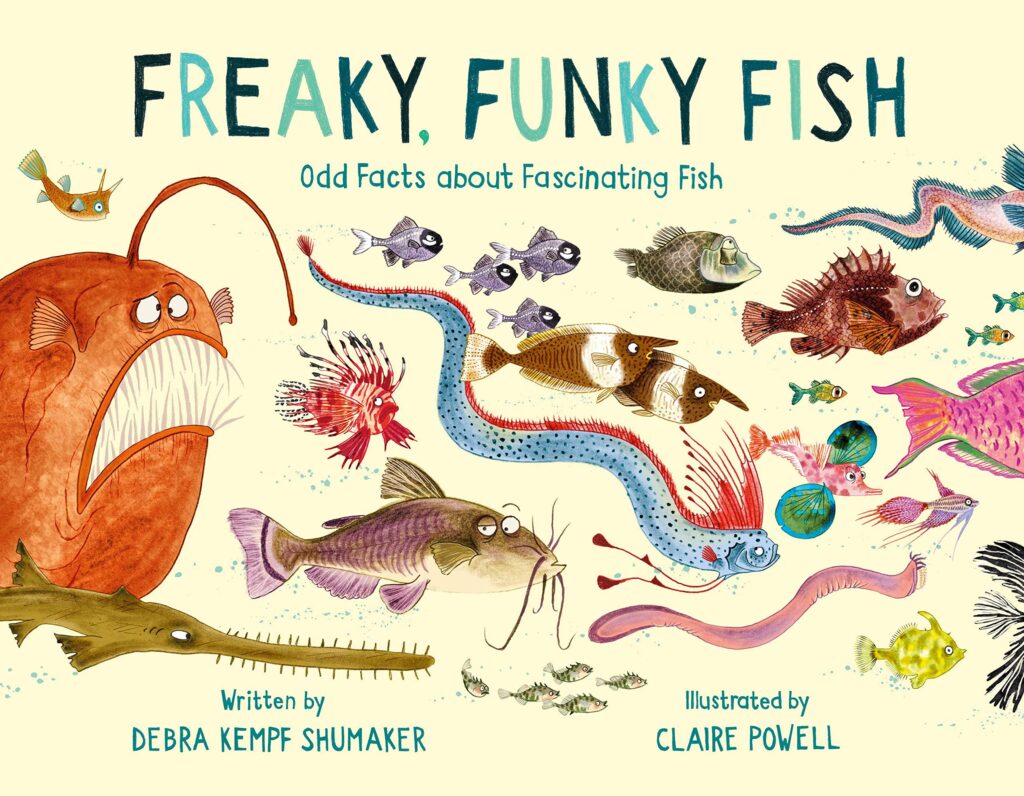 Q: Debra, while writing FREAKY, FUNKY FISH, did you learn anything that surprised you?
Great question! I think the thing that surprised me the most was that some stories CAN come together quickly! I've been writing picture books since 2009 or so. And most of the time, after I get an idea, it takes me months (or years) to figure out the best way to tell the story as I play around with wording and structure. With FREAKY, FUNKY FISH, I got the idea in April of 2018 and wrote the first draft in May. By September, I had sent it to my agent who asked for some tweaks on the ending. We went out on sub in October. From idea to submission ready in 6 months had never, ever happened to me before!
My most surprising and funkiest research find? The barreleye fish. Once I saw the video of it and its see-through head, I knew I had to include the barreleye in my book!
You can learn more about the book by visiting these sites:
Kailyn Leann Sanchez interview
First Draft to Final Book interview
I'M A HARE, SO THERE!, by Julie Rowan-Zoch, illustrations by the author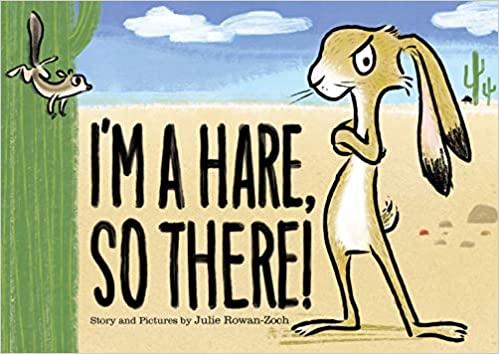 Q: Julie, while writing and illustrating I'M A HARE, SO THERE! and trying to get it all exactly right, what was your biggest challenge?
HARE went through numerous revisions (it started out in rhyme, and in one version the main character met his demise!), but the biggest challenge was with the illustrations, especially the setting. Mainly because I had only ever experienced the Sonoran Desert in the winter, so my original vision was not as colorful. I was especially frustrated with the look of the fauna until one day – and you're gonna think I am really weird – I was almost in tears when the spirit of a friend "nudged" me to look at some fine art for ideas. Whatever it was, it worked!
Learn more about the book by visiting these sites:
Beth Anderson's blog
Vivian Kirkfield's blog
Susanna Leonard Hill's blog
LOBSTAH GAHDEN, by Alli Brydon, illustrated by EG Keller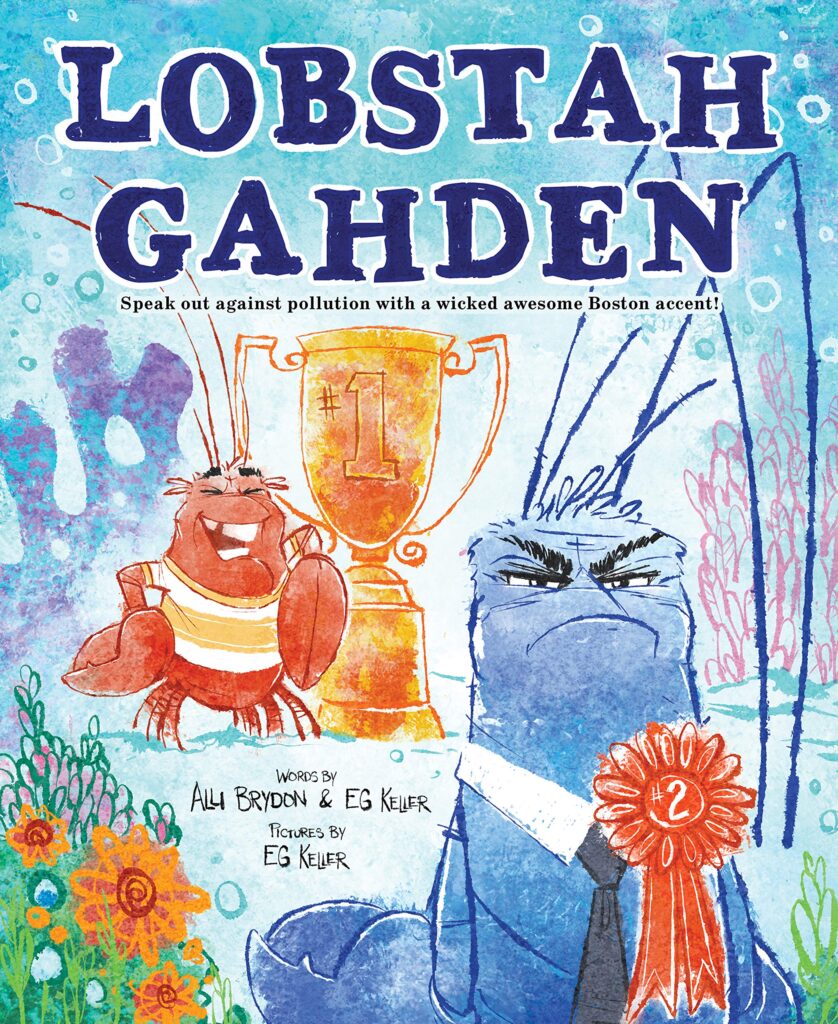 Q: Alli, while writing LOBSTAH GAHDEN, did you learn anything that surprised you?
While writing the backmatter for Lobstah Gahden, I was surprised to find out that the famous Boston accent is actually a blend of accents from Britain (from English settlers in the 1600s) and Ireland (from Irish immigrants in the 1800s). Wicked ah-some!
Learn more about the book by visiting these sites:
Happy Earth Day, Chowah Heads!
PIG & PUG AND FRIENDS, by Sue Lowell Gallion, illustrated by Joyce Wan (coming Aug 3)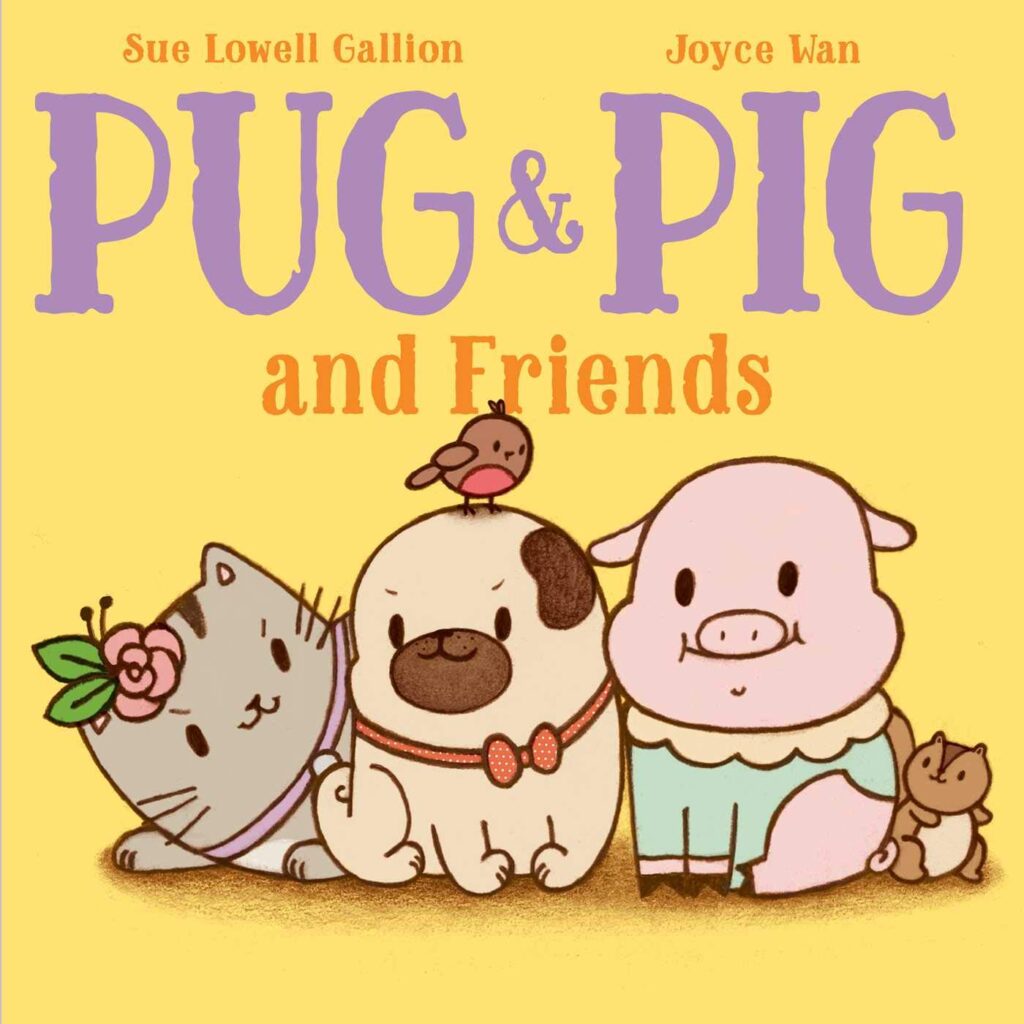 Q: Sue, what was easy and what was difficult about writing the third book in a successful series?
The easy part was exactly what other picture book people would expect — the main characters and their relationship are established and so is the voice and the setting. Joyce Wan has already created their world and brought them to life. Now the hard part — each book in this series needs to work as a stand-alone picture book. At the same time, the third book needed to feel fresh for readers familiar with Pug and Pig. It had to explore different feelings and experiences and have layers that were age-appropriate but consistent with the other books. That was the hardest part for me. This wasn't my first try for book three. A year or so earlier, I wrote a manuscript that went back and forth in revisions for months with my Beach Lane editor, Andrea Welch. But ultimately that manuscript just didn't hit the sweet spot. For this one, I went back to Pug's relationship with Cat, which I'd been thinking about since the first book was in production, and my own childhood fear of thunderstorms.
Learn more about the book by visiting:
SLOTH & SQUIRREL IN A PICKLE, by Cathy Ballou Mealey, illustrated by Kelly Collier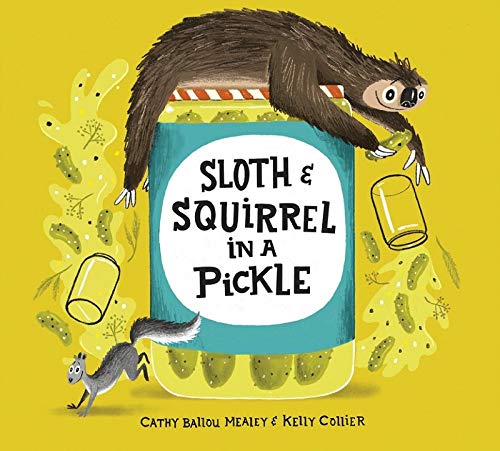 Q: Cathy, while writing SLOTH & SQUIRREL IN A PICKLE, did you learn anything that surprised you?
I had a somewhat difficult-to-realize vision for my two main characters. I wanted the slow Sloth and the speedy Squirrel to have not only an unlikely friendship, but also to have comparable speech styles. What if Squirrel was a motor mouth and Sloth never spoke? I used the illusionists Penn & Teller as role models, because Penn is the jovial, front-facing raconteur and Teller is the silent but essential equal partner in their schtick. I leaned heavily on comedic clips from other famous duos as well, like Ernie and Bert, Laverne and Shirley, and the classic Odd Couple, Oscar and Felix. It was fun and educational to watch and analyze what made these relationships and their interactions funny. My challenge was translating that effect for a picture book audience! Just to balance things out I created a Lou Grant style boss in Mr. Peacock…whoops, I think I am dating myself with these television references!
Learn more about the book by visiting these sites:
Maria Marshall's Picture Book Buzz
THE THINGITY JIG, by Kathy Doherty, illustrated by Kristyna Litten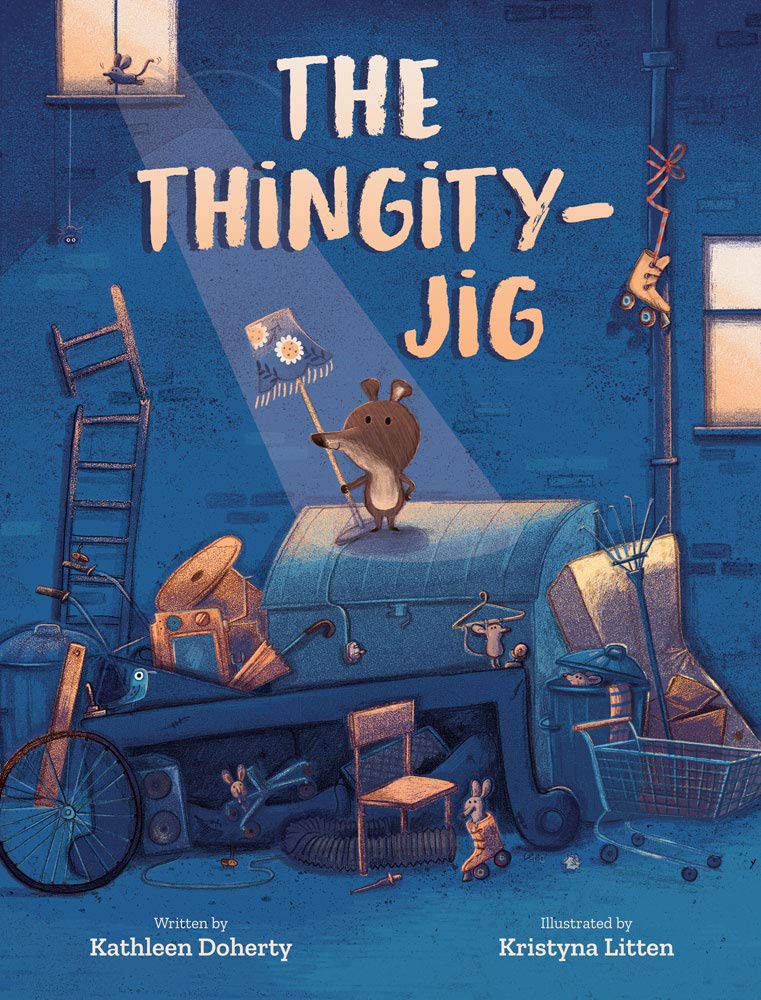 Q: Kathy, while writing THE THINGITY JIG and trying to get the story exactly right, what was your biggest challenge?
At first, the story was loosely held together. An editor at Peachtree had showed interest in the manuscript and asked for a few revisions before the story sold. One suggestion was to base the story on "The Little Red Hen," and then I knew exactly what to do. But my main character is kind and shares…unlike the little red hen.
Also, including literary devices…rhythm and musicality…and whimsical wordplay was a challenge.
Learn more about the book by visiting these sites:
Thank you x 6!
Please add these books to your MUST-SEE list, readers, and if YOU have a book just out or coming later in 2021 that I've missed, here's your chance! Go ahead and add the title in a comment below, and we'll all give you a cheer!!!
Also, on a personal AND professional note, I wish I could find the words to convey my respect and admiration for the two contributors stepping away from PBB this month, Linda Ashman and Suzanne Slade. Linda's been with us since the very beginning, and Suzanne for nearly as long. Their posts were insightful and smart and always, always, a reflection of their natural charm and warmth. I'll miss them enormously. Trying not to sniffle, here.
Watch for our two new contributors, Kim Norman and Andrea Wang, beginning in June! I know you'll give them a hearty welcome. 🙂