I love it when fascinating, true stories inspire fiction for children. A brand new picture book called THE FREEMAN FIELD PHOTOGRAPH is a wonderful example. Join me in welcoming author Bryan Patrick Avery to Picture Book Builders! Bryan's rhythmic language and Jerome White's charming illustrations are full of emotion.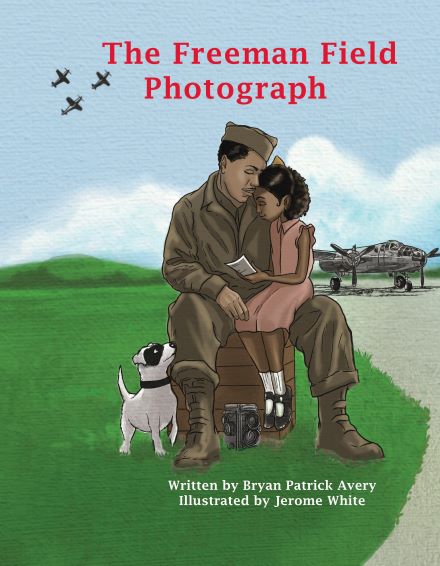 Inspired by Bryan's grandfather, this book is set in 1945. A little girl named Sidney becomes worried about her father. He is a Tuskegee Airman who gets arrested after protesting segregation at the Freeman Army Airfield. Sidney has a cute dog who stays by her side throughout the story. After her father's arrest, Sidney grabs her camera and runs to get a photograph of him before he is taken away on a plane. As the story unfolds, young readers will see the importance of being proactive and standing up for what's right.
The story also celebrates the power of a photograph. As Bryan writes in his Author's Note: "My grandfather's photograph is proof that even something small (like a camera in a shoebox) can make a big difference."
My favorite lines from the main picture book text:
Sidney turned toward the loud rumble of the plane as it roared to life. She watched the plane through tears as it rolled down the runway, climbed into the sky, and carried Daddy away.
Now let's hear from Bryan!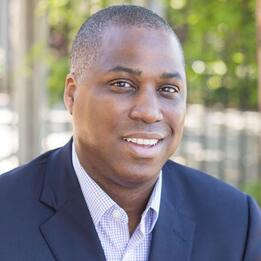 What was your main inspiration for writing THE FREEMAN FIELD PHOTOGRAPH?
As a kid, I knew that my grandfather was a Tuskegee Airman, but it wasn't until I was in high school that I learned about his role in the Freeman Field Mutiny.
If you're not familiar with the history behind it, in 1945 over 100 Black officers in the U.S. Army Air Corps were arrested at Freeman Army Airfield for refusing to accept the Jim Crow regulations on the base. This was during World War II, and refusing to carry out orders was an offense which could be punishable by death.
The day these brave officers were arrested, they were lined up on the flight line awaiting transport off the base. They had no idea where they were being taken or if they would see their families again. As they waited, they saw the military police confiscating and destroying cameras. They worried that this event would be swept under the rug and their sacrifice would be in vain. That's where my grandfather comes into the picture.
His name was Harold J. Beaulieu, Sr., and he was the Non-Commissioned Officer in charge of the photography lab at Freeman Field. He figured that no one would permit photos to be taken so he hid a camera in a shoe box and secretly documented the event. One of his photographs appeared on the front page of the national edition of the Pittsburgh Courier on April 28, 1945. It led to a huge public outcry. The officers were released and the squadron commander was replaced. This event helped pave the way for the integration of the U.S. Armed Forces.
This a picture that Bryan's grandfather took.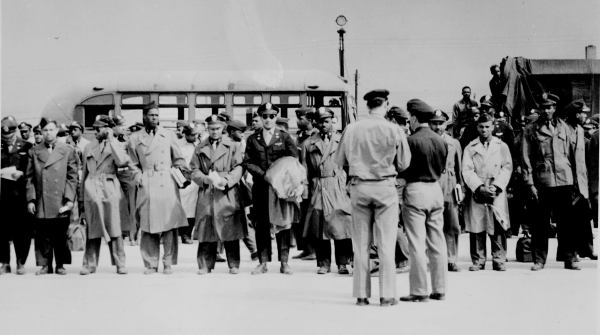 There isn't much written about this important moment in American history (and there's nothing written about it for children) so I wanted to create a story that shed light on these events in a way that children could understand and appreciate.
I'm so glad you did. Tell us about your writing process for this book.
This book actually started as a part of a speech I give about the Tuskegee Airmen and their contribution to history. I had been talking to schools and youth groups for about 10 years before I finally decided to write a picture book about it.
I decided early on that I wanted the book to feature a child as the main character so I outlined a story that was fictional but set against the backdrop of the Freeman Field Mutiny. I always write the first draft of my books in a notebook, then I move on to revising, which I do on my computer. I have more than 30 drafts of the book on my computer.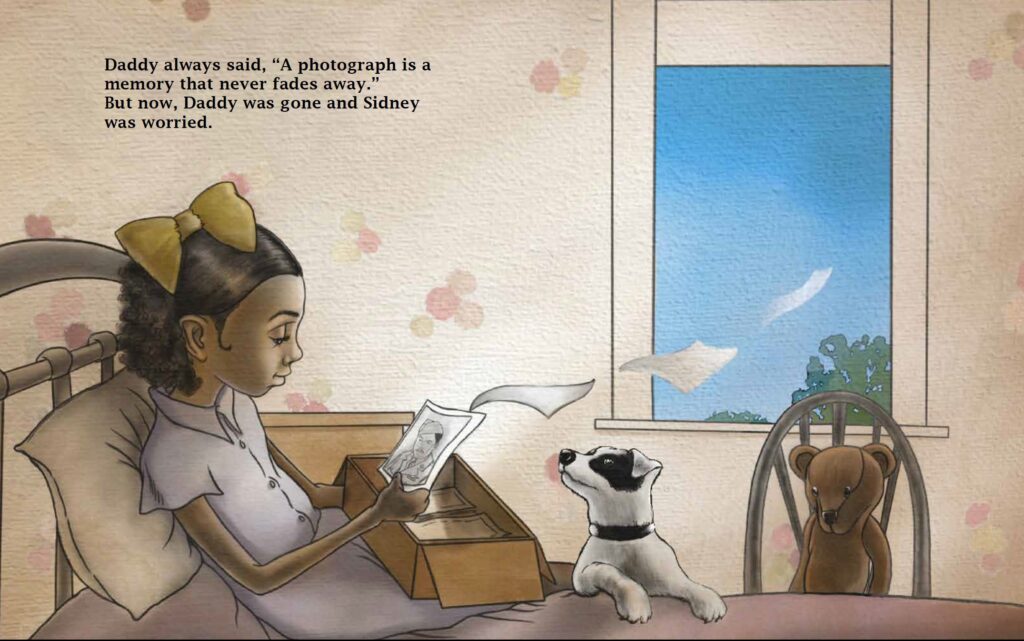 What was it like working with your editor and the illustrator?
Before I was offered the contract, Callie Metler (the publisher at Spork) asked me to revise the story a bit. We went back and forth with revisions for a few weeks before I got the contract in hand.
Then, attention turned to finding an illustrator. My editor, Dr. Mira Reisberg, identified several before finally settling on Jerome White. My experience with the illustrator was pretty unique as far as picture books go. Because this story was so personal, I was able to work directly with Jerome. We set up a folder where I could share photographs and other information relating to the book, and the editor shared videos of her working sessions with Jerome as the book went from sketches through final art. It was really cool to watch the book come together in real time.
Very cool – sounds like an innovative approach. What are your top 3 tips for writing picture books? 
Write about something you love. You'll be spending a lot of time with the book so make sure you can be as passionate about it once it's published as you are when you start writing.
Be prepared to let go. Writing a book can be a pretty solitary activity. Publishing a book is not. It takes a whole team of people. Many of them will have ideas that differ from yours. Listen to them. Often times, those ideas will help shape the book in ways you never imagined.
Which brings me to my last tip: The book isn't yours alone. The illustrator, editor, art director, and so many others play key roles in turning your manuscript into a book that goes out into the world. Remember to mention them when you talk about the book. Without them, your book might still be a manuscript hidden away on your computer.
What's new and exciting?
This will be a busy summer. In addition to publicity for THE FREEMAN FIELD PHOTOGRAPH, I'll be doing events for the paperback edition of SUPER PUZZLETASTIC MYSTERIES, a short story anthology edited by Chris Grabenstein. The hard cover is available now. The paperback will be out at the end of July.
In early August, the first four books of my early chapter book series, MR. GRIZLEY'S CLASS, will be released by Picture Window Books. It features a diverse class of creative and caring students who work together to solve problems. I can't wait to for the world to meet them all!
I'll be looking for it; I can't wait to meet them too. Congratulations!!
Bryan Patrick Avery's website & Twitter
Jerome White's website & Twitter
***GIVEAWAY***
For a chance to win a copy of THE FREEMAN FIELD PHOTOGRAPH, please leave a comment by June 25. I'll announce the randomly selected winner in my next post.
Thanks for reading & see you next time!
–Michelle