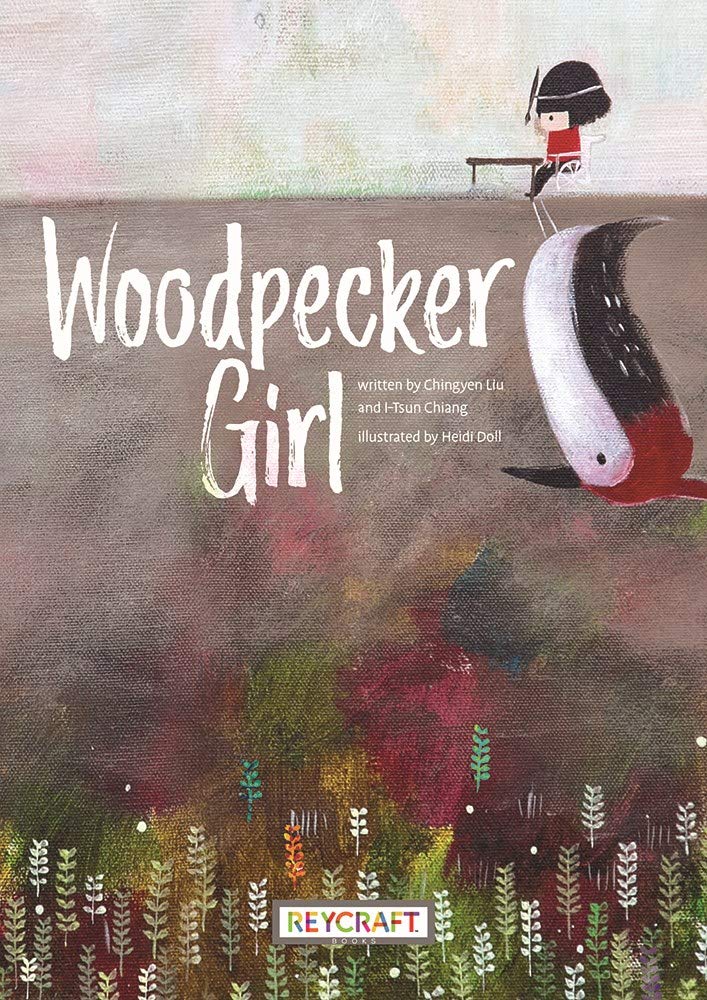 Woodpecker Girl, written by Chingyen Liu and I-Tsun Chiang, is gloriously illustrated by Heidi Doll. This is the true story of Yipei Huang. A girl born with cerebral palsy and destined to life in a wheel chair. The dream-like illustrations are magical. They portray Yipei often as quite small on the page watching her classmates run and play or wishing that she could romp with her sister and her puppy. Yipei makes friends, but longs to be able to bring happiness to others and wonders how someone with her limitations will ever be able to accomplish this?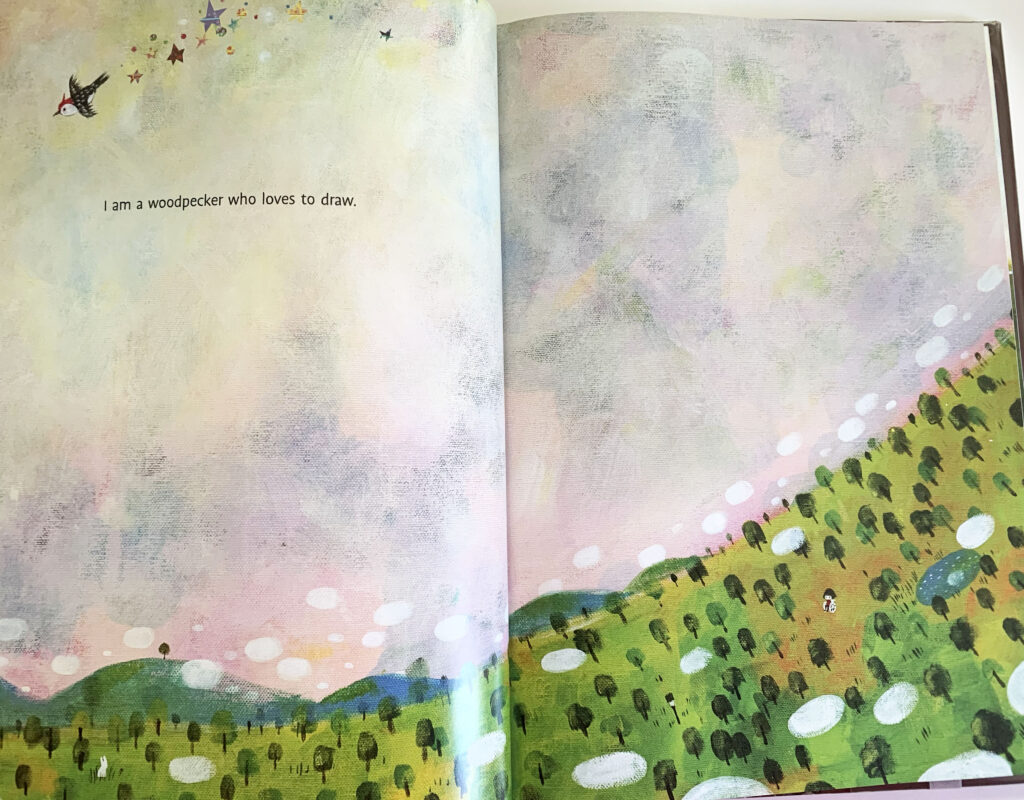 When a teacher notices the way Yipei can move her head, he fashions a headband with a paintbrush for Yipei to use. She finds that by bobbing her head, like a woodpecker, she is able to make beautiful pictures. Athough painting in this manner is difficult, it allows her to express her imagination and feel free.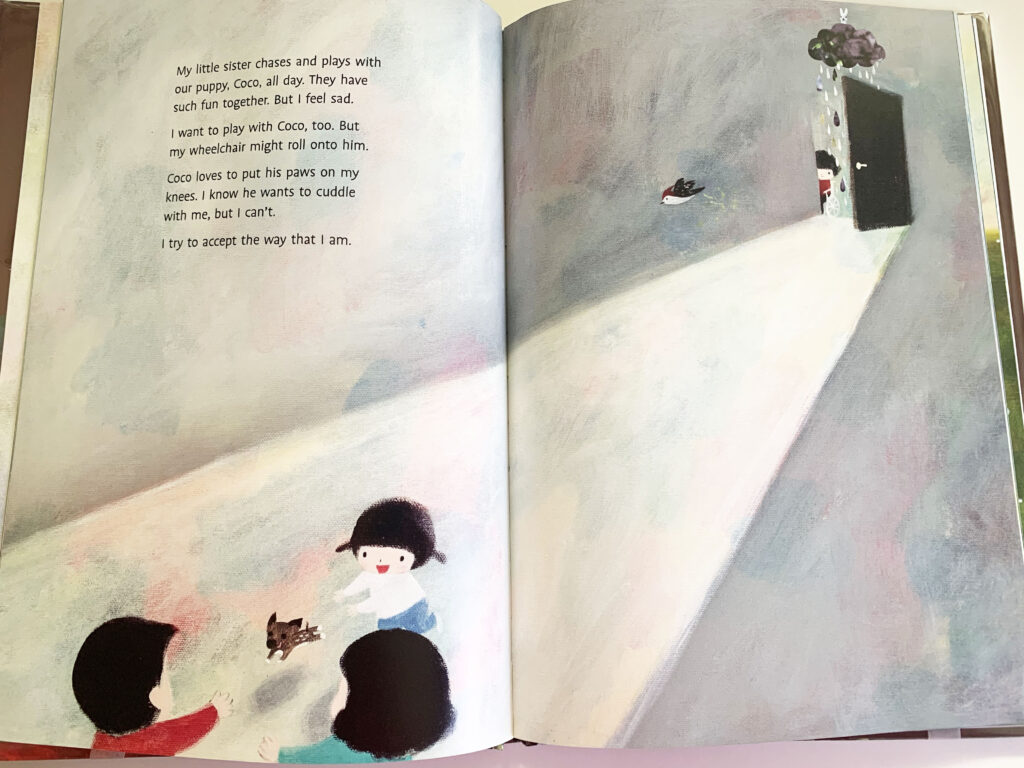 There is back matter that tells us that this story is true and shows us some of Yipei's paintings. The illustrator, Heidi Doll, has done a wonderful job of incorporating Yipei's style into her own artwork throughout the story.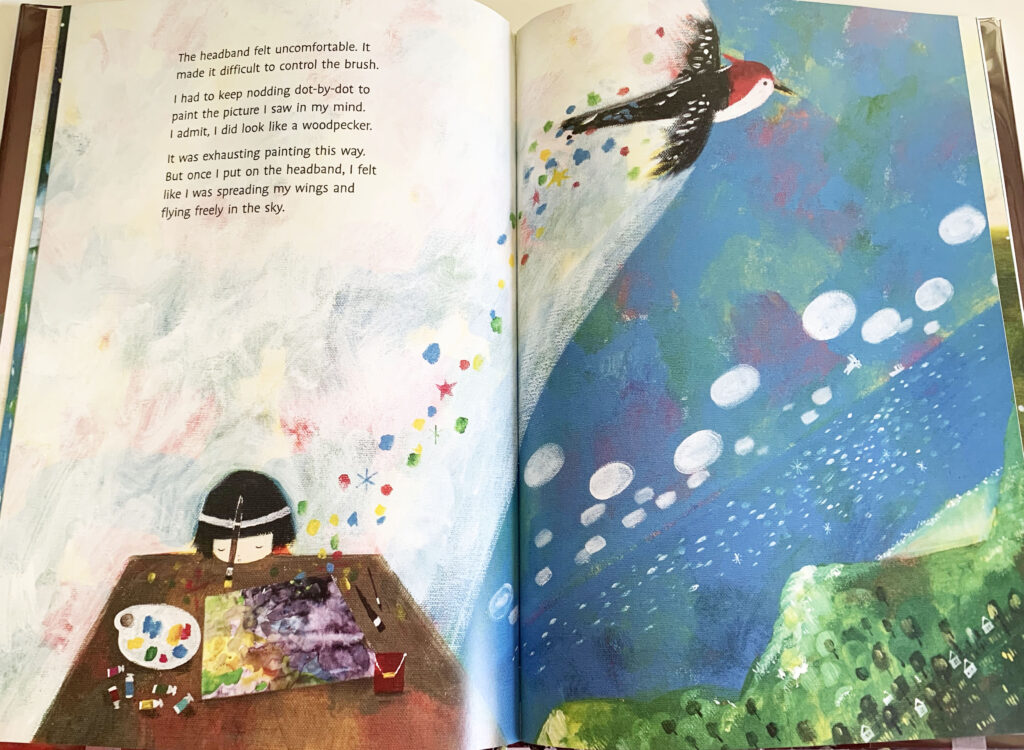 When I sat down to write this post I read one major review who saw as a negative exactly what I found so inspiring about this book. The reviewer felt that Yipei's disability was depicted as tragic and the narrative was not uplifting enough. That is exactly what drew me into this book and why I wanted to recommend it. It is this realistic description of a small child destined to life in a wheel chair that felt very honest to me. It allows young readers to put themselves in Yipei's position and understand how she must feel not to be able to run and play like they can. It is Yipei's uplifting spirit that is undeniably inspiring.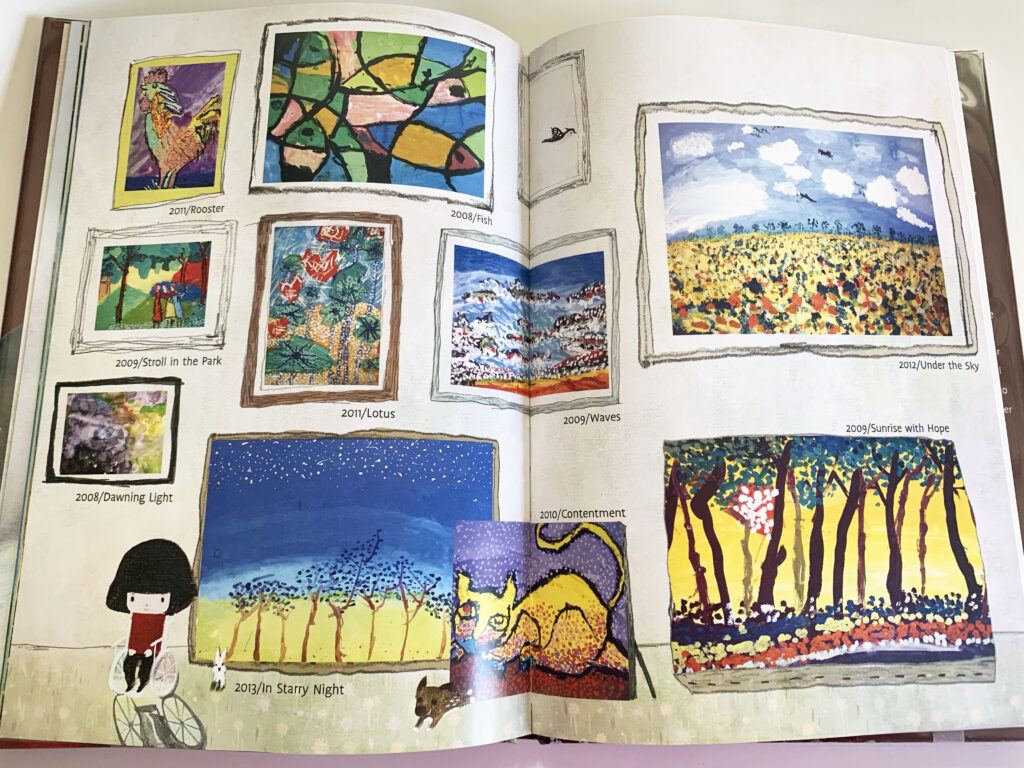 As is her glorious artwork.
The Winner of a copy of the book, Fishtastic! is Danny Espinal! Please email me your address through my website. Congratulations, Danny!