For my family, August and Maine are synonymous. Well, a few weeks of August anyway. We spend time with my mom in her parents' old farmhouse in a rural corner of the state, enjoying long soaks in Kezar Lake (to which I dedicated my book Come Next Season) and visiting relatives. As we wrap up this year's trip, I thought it was the perfect time to share the work of Stephanie Mulligan, whose McSea Books are taking Maine bookstores by storm. (A happy storm, of course!)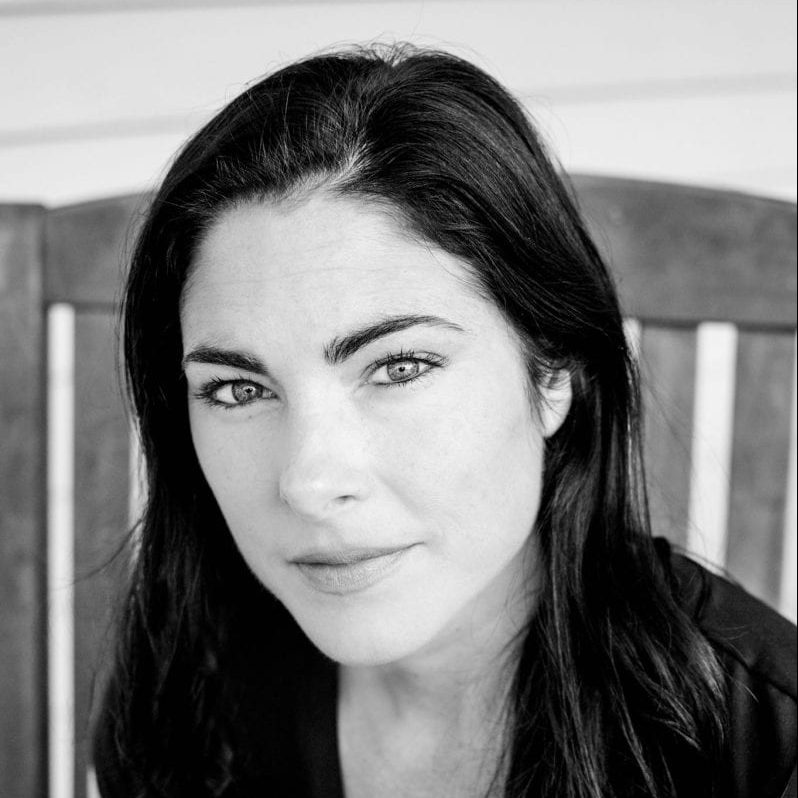 Although Stephanie and I still haven't managed to meet in person, we've become friends through Facebook, where I was first impressed with the beautiful cover of her self-published book about lobstering, How to Catch a Keeper. Stephanie has been busy since then. She has branched out to become a respected regional publisher of children's books about Maine. Regional publishing is an exciting part of the kidlit biz I though our readers would enjoy learning about. AND Stephanie has an incredibly generous offer for PBB blog readers: She's offering an entire COLLECTION of McSea picture books to one of our commenters. While the books all take place in Maine, because of the many science and other nonfiction elements, they're really perfect for young readers in any part of the world in all seasons, so be sure to drop a comment below for a chance to win!
Stephanie, I know your first book was How to catch a Keeper. At that time, did you plan to become a publisher of other writers and illustrators? If not, how did the idea evolve?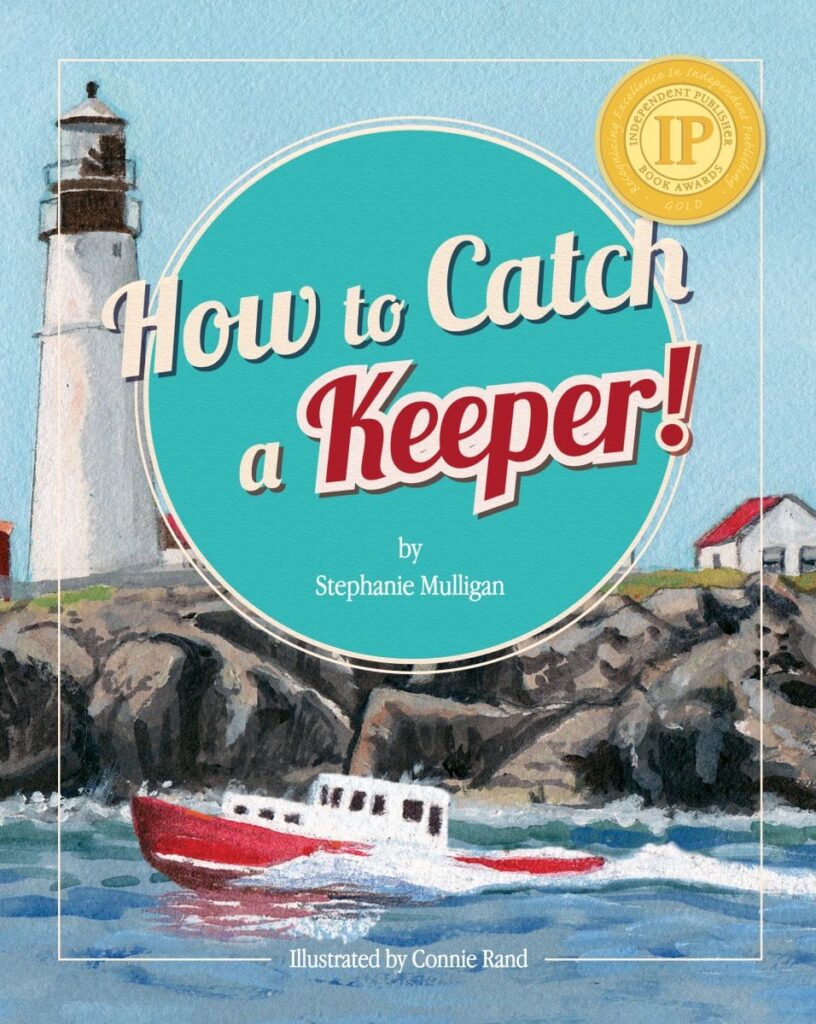 When I decided to print and publish How to Catch a Keeper, I had no intention of publishing other writers and illustrators. At the time, I felt it was taking every ounce of my energy raising a family and trying to get that title into the hands of as many children as I could. It was more than my wildest dreams. I couldn't even imagine how successful it would be. As far as how the idea of becoming a publisher evolved, it had a lot to do with my friend, Suzanne Buzby Hersey. She is a Maine author, and she started a small press, Little Beach Books. She is the author of My Maine and Find a Moose with Me. At one point, she told me she was thinking about transitioning to focus more on her writing. We kept talking about the idea of McSea Books taking over Little Beach Books and eventually that all came to fruition. I'm so grateful Suzanne encouraged me to go down this path of publishing because I had never imagined myself doing anything like this. If I hadn't been open to it, we wouldn't be here today on track for about fifteen titles in the next two years.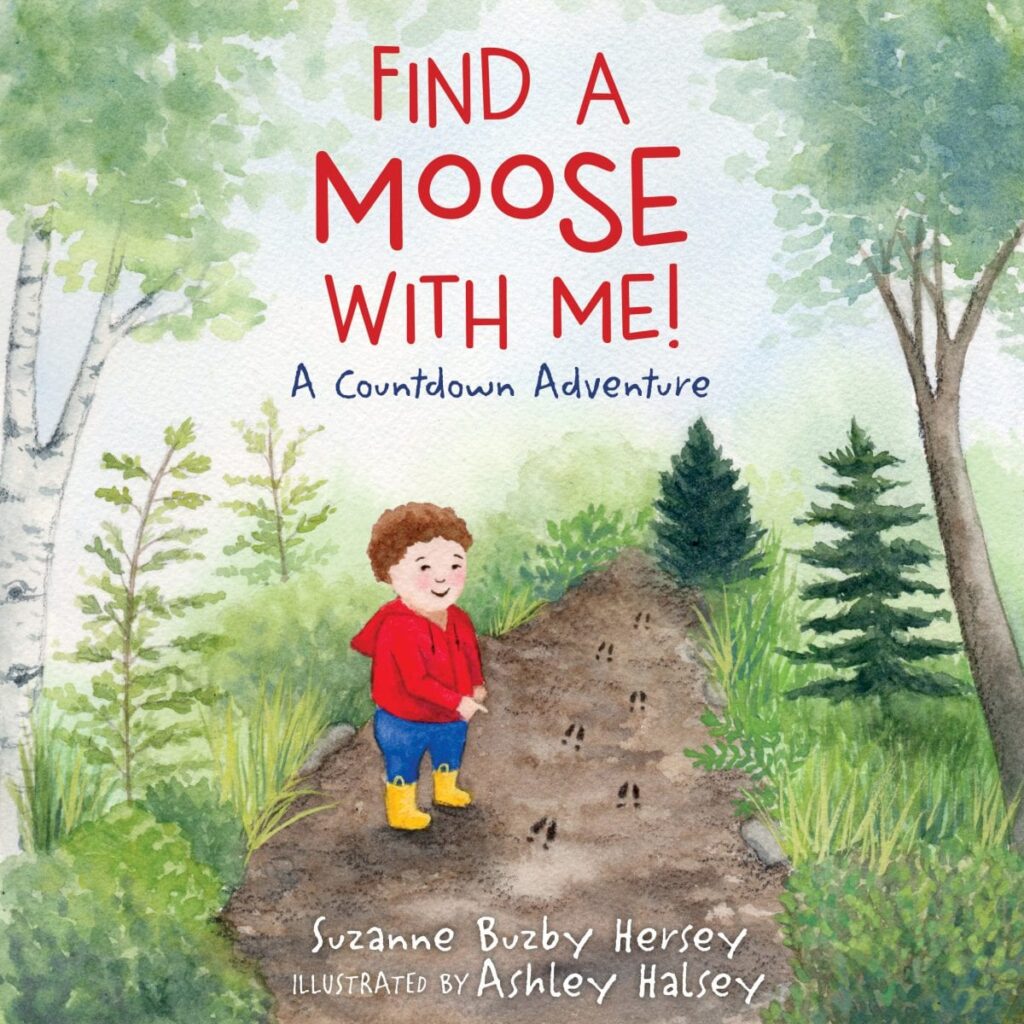 The first book I traditionally published through McSea was Suzanne's book, Find a Moose with Me, illustrated by Ashley Halsey. Suzanne ask my opinion of the book just as a friend, not as a submission at first. I absolutely loved it, and I was secretly hoping that I could publish it one day. I loved it as much as I loved my own books – maybe even more – and I never knew that feeling was possible. Now I feel a deep and personal connection to each book I publish. This past year, How to Catch a Keeper and Find a Moose with Me were each chosen as a "Best Read for Science and STEM" by the Children's Book Council and the nonprofit Every Child a Reader.
Your books have been a hit around the state of Maine. How did you get the word out and manage such wide distribution?
To get the word out about McSea Books, I used a lot of social media and started with my family and friends. Once I realized I had 2000 copies to sell, it really lit a fire under me. I was very encouraged when I walked into a bookstore (it was the first bookstore I walked into) and the owner said my book didn't look "self-published." I wasn't sure what he meant by that, but now I have a better idea. He was giving me a compliment! I ended up going up and down the coast, making my way to Bar Harbor, while visiting gift shops, hotels, markets, and bookstores. I made my rounds with my lobstering book as my husband and my mother-in-law took the kids. After that, it was mostly phone calls and emails. NONSTOP.
And that is related to your next question— where do I get my energy from? I have a lot of help from my husband, my mother and my in-laws. It truly takes a village to run a publishing company!  I have a great team and that is so important when you're getting into the publishing world to have experts and people you can trust and rely upon. I am deeply grateful for my designer Grace Peirce who owns Great Life Press out of New Hampshire. Besides all of the time she puts in for creating the designs of our books, ads, banners, etc., she and her partner Dennis Collins Johnson (Rollicking Productions) have created our beautiful book trailers. Dennis's granddaughter did such an amazing job in the Find a Moose with Me trailer that it garnered a nomination for an award for best children's voiceover.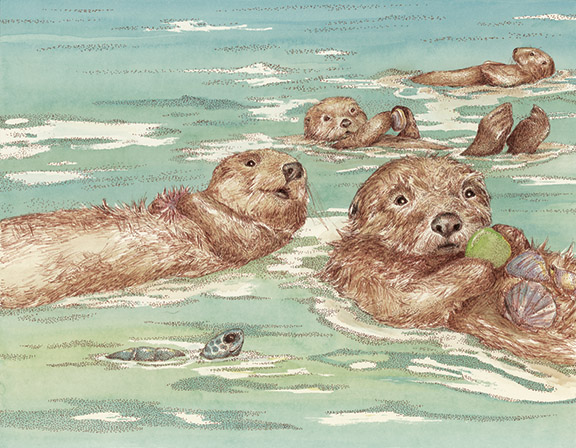 Related question: with three young kids, where do you get your energy? Related related question: do you plan to sell that energy in pill form?
Honestly, I would say my energy comes from the encouragement of everyone surrounding me. I have so many voices saying they're proud of how far the company has come.  Another source of energy for me is the people relying on me to get out the word about their books. It isn't necessarily money driven; it's more. It's an opportunity for people to see their dreams and visions come alive, and part of that process is sharing their dreams and visions with other people. It really is more about sharing a passion, lesson, or experience, and that's how it all started for me. I was very passionate about my summer job working on a lobster boat for eight years, and giving people tours and teaching them about lobstering. People from all over the world would come to Portland, Maine, to have a once-in-a-lifetime experience on a real working lobster boat.  I loved it so much that I just had to write about it and share that experience with other people. I think that's what drives most writers. I'd say my position is unique because I'm a writer, but I'm also wearing many different hats, so I definitely let my heart and my gut lead me on most of my decisions.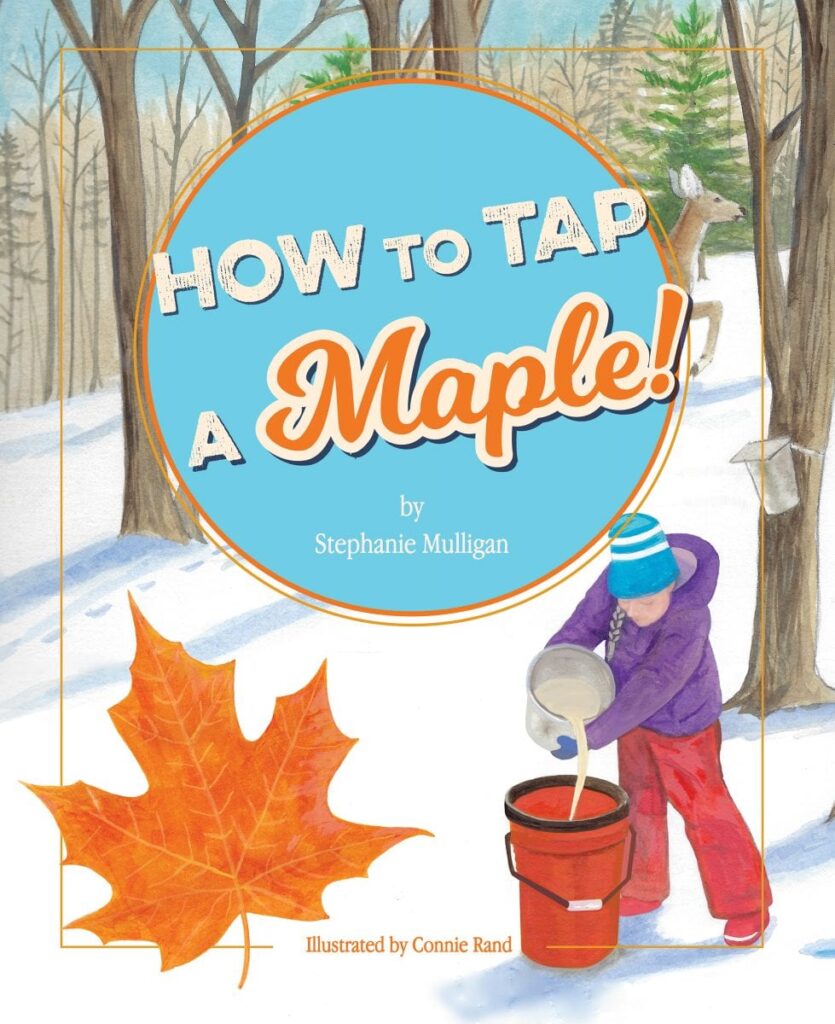 What makes you decide a title is a good fit for McSea? For instance, do your authors/illustrators need to live in or come from Maine?
As far as deciding what is a good fit for McSea Books, again, I really go with my gut instinct at this point. I'm not a business person by choice. First, I'm a creator. That has been an adjustment for me. Our authors and illustrators don't necessarily have to be from Maine, but so far, most of them are. I'm not opposed to expanding my horizon as far as seeking illustrators and authors outside of Maine. For now, we're so small and regionally based, that's what has worked thus far.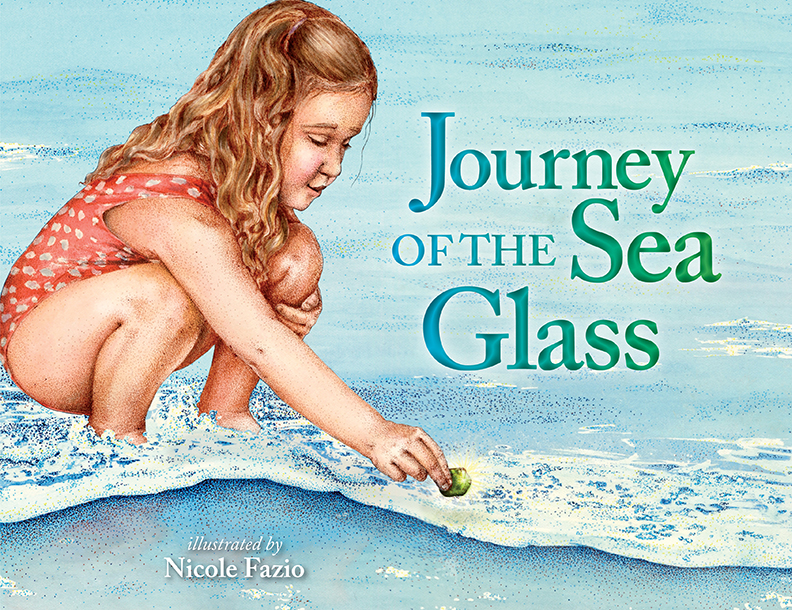 Your latest release, Journey of the Sea Glass, is GORGEOUS. It's a little unusual since it's wordless. Was that a hard decision for you to make, going with illustrations alone? Tell us anything else about the book you'd like to share.
Journey of the Sea Glass is illustrated by Nicole Fazio. It wasn't a hard decision to publish this book. Nicole is a friend of mine, and her book was originally published by Down East Books, which is one of the biggest publishers here in Maine. I wanted to see this book come back to life, and so did she! Nicole has children now, so it's wonderful she is able to share this experience with them. Nicole Fazio Ochsenbein's abilities and talents are so versatile. She can do anything, and she amazes me. This is our third book that she has illustrated under our publishing company. Journey of the Sea Glass is for all ages. It's a book that will touch every generation as it has some history, marine life, and a darling relationship intertwined. You can make up your own story as you go along, which encourages readers to use their imagination. It's a great teaching tool as well, and we have free downloads available on our website.
I know you have a book in the works about your husband's childhood. Tell us a bit about that.
My husband Matthew and I have co-written a book called Just a Kid from Maine, illustrated by Rick Parker. Rick is a comic book artist with more than forty-two years experience, including working for Marvel Comics for about twenty of those years. He's fantastic. Just a Kid from Maine tells about my husband's journey from a young boy through almost a decade playing professionally for the NFL. He actually started playing football his sophomore year of college when he decided to "give it a try." He was involved with pretty much every other sport except for football, because it was not offered at his school. He had a graduating class of thirty-eight and grew up in a small rural town, Enfield, Maine. This story really encourages children and adults from all walks of life and any age to have courage when they try something new. I think it also mirrors our journey with publishing. It was not something we intended getting into, but when you start with a passion and you stick it out — I think great things can happen. Listening to encouraging voices is important as well. The timing of this book coming out is amazing because we had no idea Matt would be getting a position as a strength coach at the University of Maine this fall. Also, he's being inducted into the Maine State Hall of Fame this year, which we were unaware of when we decided writing the book. It was truly confirmation for us that this was the right time to share Matt's story of courage and perseverance.
What's next for McSea?
This holiday season we have The Maine Christmas Song by Con Fullam (illustrated by Cynthia Baker) coming to town! About a year ago, I reached out to Con, the composer and lyricist of the song back in the 80s. His inspiration came from a sad time in his own life, when he was only five. His hometown of Sydney, Maine, wrapped their arms around his family after Con's father died. I had no idea when I reached out to him what inspired him to write the song. I contacted him because the song had meant a lot to me during my childhood. We did sign language to the song during a Christmas performance when I was in elementary school. Two winters ago, I asked my mom if she remembered the song. We Googled it, watched it on YouTube, and I had tears in my eyes. I thought to myself what a beautiful picture book it could be. At this time, I had not even started writing How to Tap a Maple. I was barely keeping up with the distribution of How to Catch a Keeper. Con Fullam is the founder of the Pihcintu Multicultural Chorus out of Portland, Maine. Over the course of time, more than 300 girls representing forty countries have passed through the chorus. They've performed for the UN and have appeared on the Today Show. He's also a producer for a PBS series here in Maine.
Another title coming down the pike is Way Up in the Woods by Bill Wise. Bill is the author of several nonfiction books, including If Animals Built Your House (Dawn Publications) and the upcoming King of Ragtime: The Story of Scott Joplin (Simon & Schuster.) We're excited about several books we'll be publishing by Maryann Cocca Leffler, including Heart Stones, a middle grade mystery. Next spring, we'll be republishing her picture book, Clams All Year. Another title we have coming along is Space Girl, a story about the astronaut Jessica Meir, who grew up about an hour north of where we are. Suzanne Buzby Hersey is also working on a title for us, Barbara Cooney's Beautiful World. Thank you so much for giving me the opportunity to share special moments with you!

Thank you for taking time from your busy life to visit with us, Stephanie! Speaking of catching a keeper, dear readers, be sure to comment below for a chance to win a six book collection of McSea books (five hardbacks and one paperback because – typical Stephanie success story – the hardback version of one title is currently sold out. Good problem to have, right?) One winner of the collection will be chosen randomly from a commenter below this post. I'm in crazy mode, traveling home to Virginia from Maine, but I'll try to make sure to let the winner know by August 27, (2021, in case you're somehow reading this years from now), so you guys have a little extra time this month to enter by leaving a comment.
And speaking of winners, congratulations to last month's giveaway winner, Deb Buschman, who won a copy of Annette Whipple's books, Woof! The Truth about Dogs!