Author Anne Wynter is here to tell us about her debut picture book releasing in October. With gorgeous illustrations by Oge Mora, EVERYBODY IN THE RED BRICK BUILDING is a fun, rhythmic read-aloud celebrating apartment living and a variety of sounds. In this clever story, one sound leads to the next. Kids will love turning pages and repeating all the noises again and again.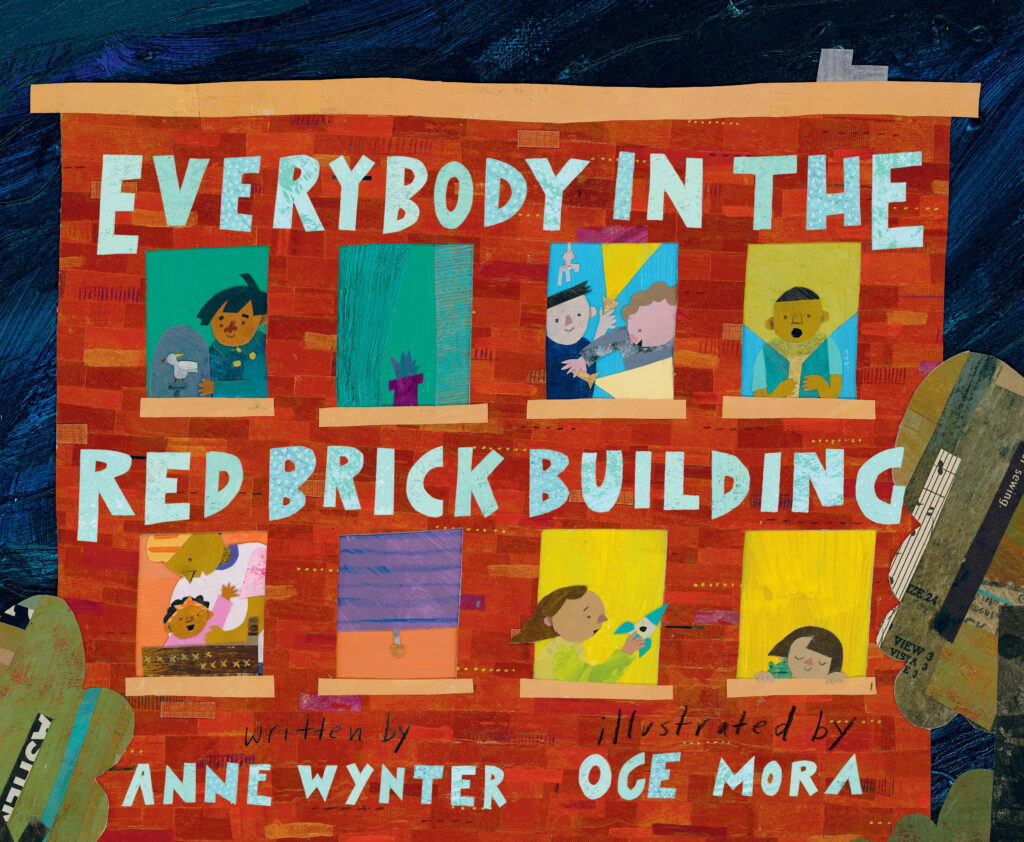 From the description:
"Everybody in the red brick building was asleep. Until . . .
WaaaAAH!
Rraak! Wake up!
Pitter patter STOMP!
Pssheew!
A chain reaction of noises wakes up several children (and a cat) living in an apartment building. But it's late in the night, so despite the disturbances, one by one, the building's inhabitants return to their beds—this time with a new set of sounds to lull them to sleep."
Let's hear from Anne!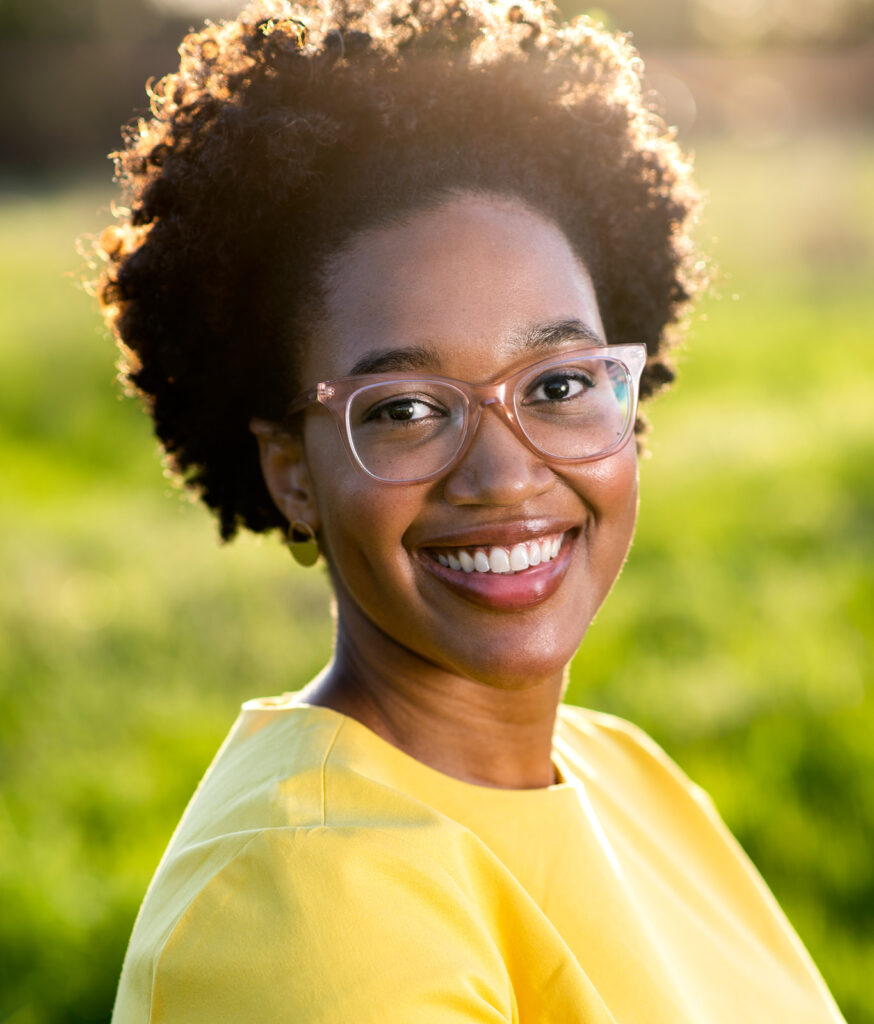 What was your main inspiration for writing EVERYBODY IN THE RED BRICK BUILDING?
I love thinking about the relationships between apartment neighbors. A lot can happen when you share walls, floors, or ceilings with someone! And I've had my share of strange and hilarious apartment encounters. I actually spent a lot of time trying to write a play about a similar theme, but unfortunately (or maybe, fortunately!) it never went anywhere.

When I started writing EVERYBODY IN THE RED BRICK BUILDING, my kids had only ever lived in apartments. We read plenty of picture books in which houses played a big role, but not as many that focused on apartment buildings. So in addition to being fascinated by this topic, I wanted to help fill that gap.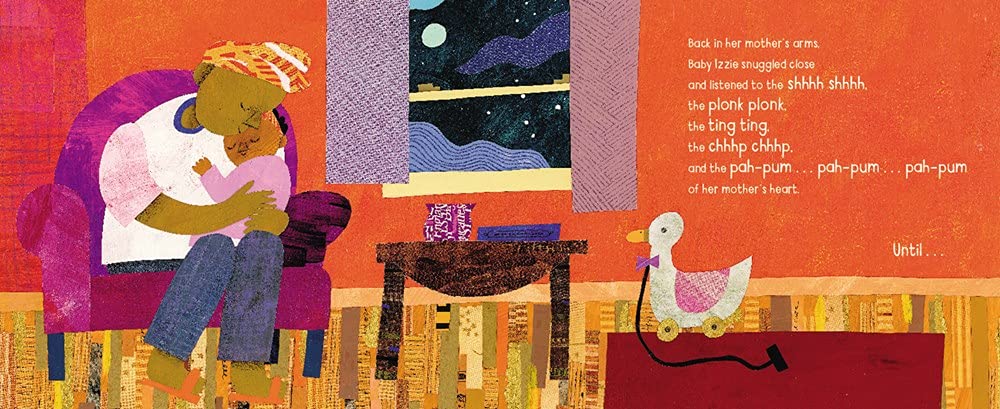 Text copyright © 2021 by Anne Wynter – Illustrations copyright © 2021 by Oge Mora – Used with permission of HarperCollins Children's Books/Balzer + Bray


Tell us about your writing process for this book.
I'd been thinking and writing about these themes for a while, so I was able to make progress on this story pretty quickly. But the first half of the book came to me much more easily than the second half. In the first half, a series of loud noises builds to a cacophony. In the second half of the book, I still needed a build up of sounds, but I had to make them feel increasingly quiet and relaxing. It took a while to figure out how to make that work, but once I did, I got that satisfying feeling of pushing jigsaw puzzle pieces into place.
After I'd written a pretty solid draft, I workshopped it in a picture book class at The Writing Barn and made a few more small changes to the manuscript. My teacher (Bethany Hegedus) and TA (Dianne White) told me I was ready to submit the book to agents – so I did!
What was it like working with your editor and the illustrator?
My editor, Donna Bray, is wonderful and we've worked together on multiple picture books and board books. For EVERYBODY IN THE RED BRICK BUILDING, she didn't ask for many changes to the manuscript after she bought it, so the text of the book is almost exactly as it was when my agent sent it to her.
I wasn't directly in touch with Oge Mora until after the illustrations were complete. But I did get to see lots of sketches and artwork along the way as she was working on it – it was exciting! Now that the book is complete, Oge and I communicate more frequently. She's so open, knowledgeable and brilliant – I'm really fortunate to be bringing this book into the world with her.
What are your top 3 tips for writing picture books?
1.Re-read – I'm sure you've heard the advice that you should read lots of picture books, but don't forget to re-read lots of picture books. If you have a young child, there's a good chance you're already doing this. But if not – pick a book and read it every day (or multiple times a day) for a week or two – or even longer if you can. See which books hold up to re-reading and try to figure out why.
2.Take up space – At the beginning of writing a new picture book, I love to draft on poster board. Because ideas are still solidifying, it helps to write them out in a non-linear way. I can use different parts of the poster for different purposes – a list of potential character names, relevant words or phrases, a draft of the manuscript, random ideas, etc. It's great to be able to jot down whatever pops into my mind and see it all at a glance.
3.Listen to music – Once when I was stuck on the structure of a picture book, I found the solution in an unexpected place. It was in the structure of a song I had been listening to on repeat. I find it helpful to consume other types of creative work – painting, theatre, music, etc. – even if they feel completely unrelated to my writing.
I love all your tips! What's new and exciting?
One exciting piece of news is that EVERYBODY IN THE RED BRICK BUILDING just got a starred review from Kirkus! It's especially cool because I worked as a publicist many years ago, and I spent almost every day pitching books to book trade magazines. It's surreal and wonderful to be on the other side of the process!

And the other exciting news is that I have two board books coming out in January 2022, and they're available for preorder. They're called ONE BIG DAY and HANDS ON!, and they're both illustrated by Alea Marley and published by Balzer + Bray. I love board books so much, so these are really special to me.
Sounds so wonderful – congrats!
Visit Anne Wynter's website.
Visit Oge Mora's website and Twitter page.
Congrats to Lynn Baldwin for winning a copy of CAT LADIES from my last post!
Thanks for reading & see you next time!
-Michelle