I'm not sure what the temperature has been like where YOU live, but in Oklahoma? It's been HOT.
Let's cool off with a cooler than cool book, shall we?
First, let's talk about this cover.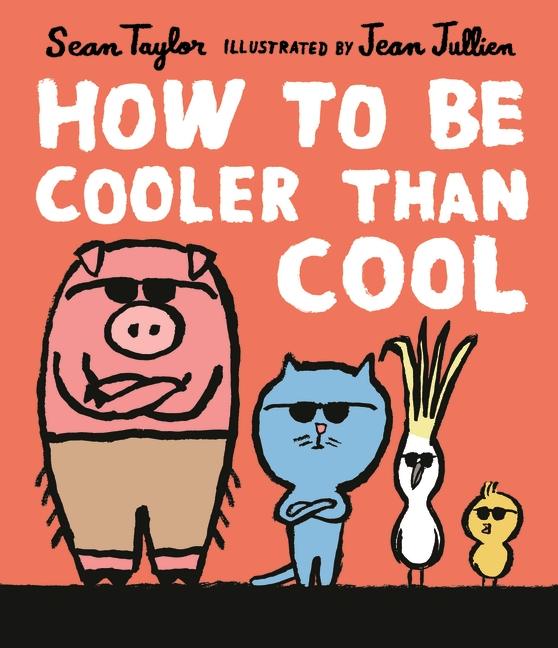 It's cool, right? Check out those stances! Check out those sunglasses! Check out those fringe-y pants on a pig! Bravo, Jean Jullien, bravo.
The book description from Candlewick? Also, cool.
Look what Cat found on the playground! Sliding backward down the slide in these sunglasses is sure to make her look cool with extra cool on top . . . uh-oh! Of course, Cockatoo's dancing on top of the seesaw wearing the glasses will definitely make him too cool for school . . . oh no! How about Pig's standing up on the swing in the coveted shades? Drawn in by the silly story and the bold, graphic illustrations, kids will laugh out loud at the comeuppance of the animal poseurs and cheer for the savvy little chick who shows that coolness comes from just having regular old fun.
Even the book's dedications are cool. Evidence:
I don't know who Ada, Lou, and Hugo are, but my guess? They are cool.
I hereby give you a few of the cool spreads: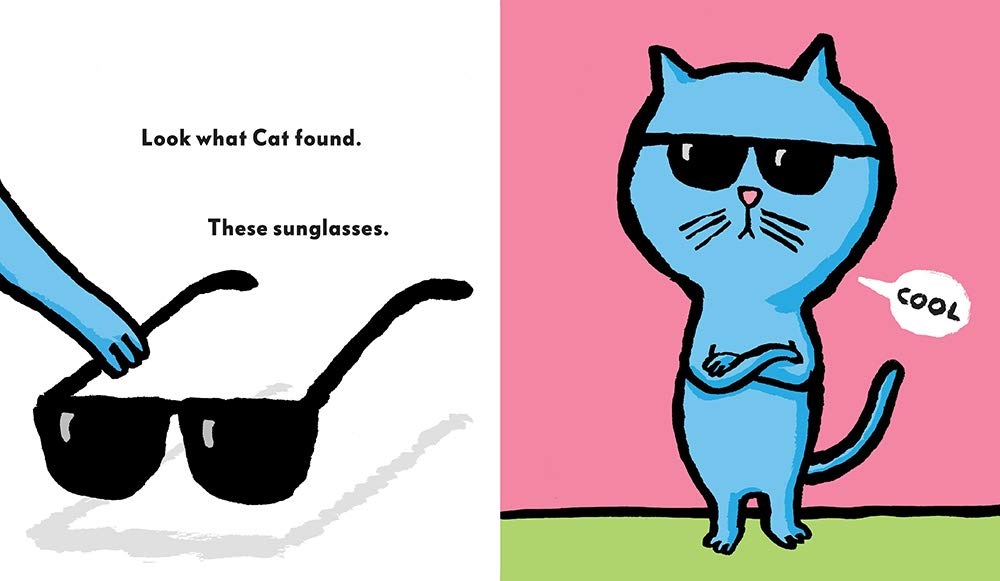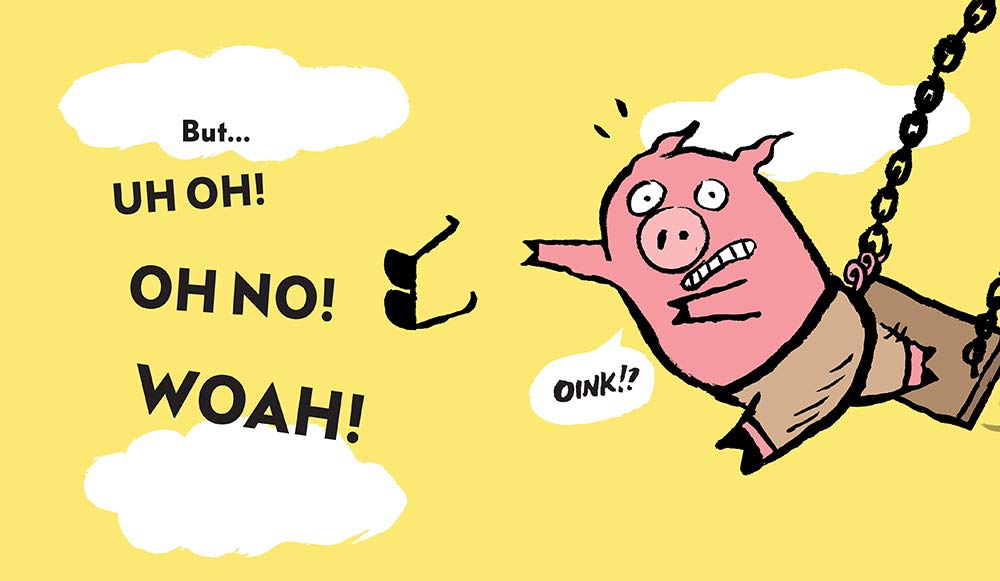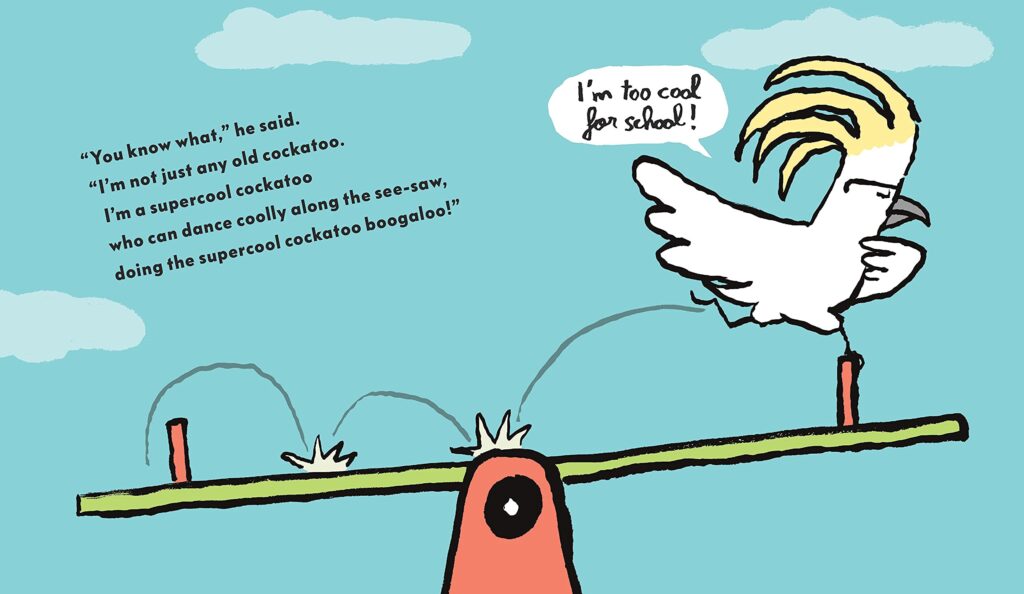 Three cool facts about this book according to yours truly:
This book is funny.
This book is fun to read aloud.
This book celebrates just how cool it is to be yourself.
Three cool links:
How to Be Cooler than Cool – Q&A with Sean Taylor
Sean Taylor's Picture Book Writer's Checklist
Sean Taylor's Tips on Writing for Young Children
And check out the back cover.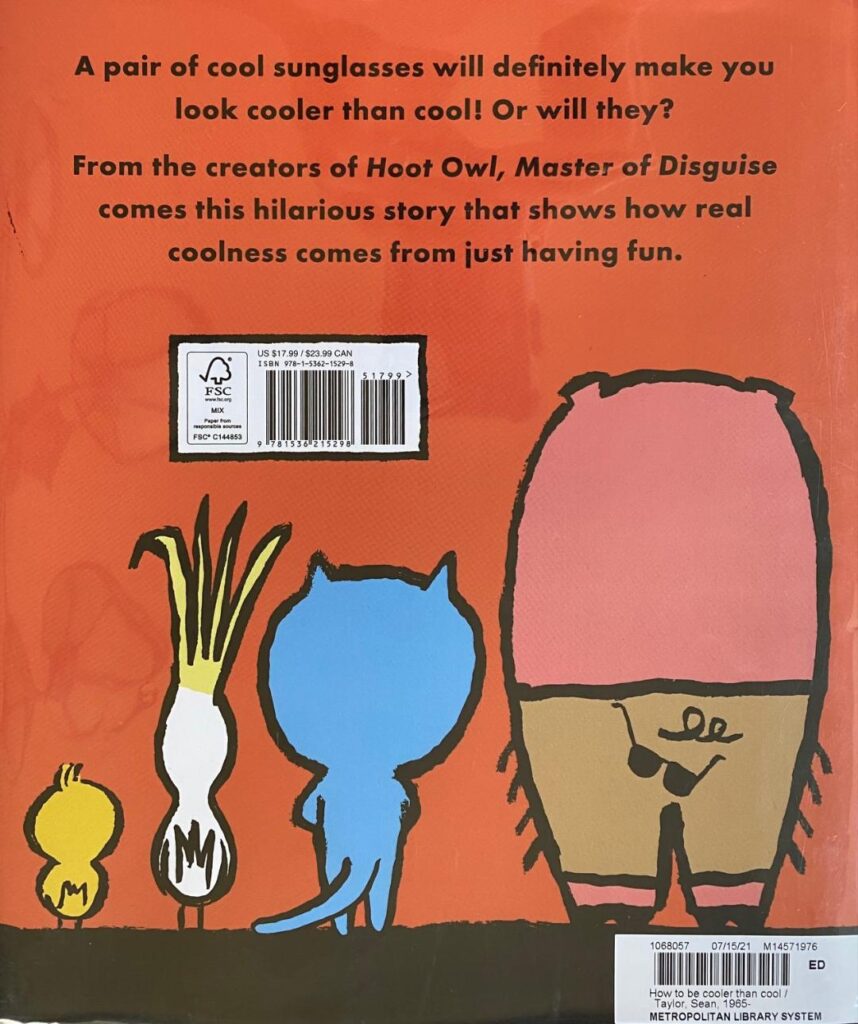 If that's not cool, I don't know what is.
* * * * * * * * * * * * * * * * * * * * * * * * * * * * * * *
WINNER: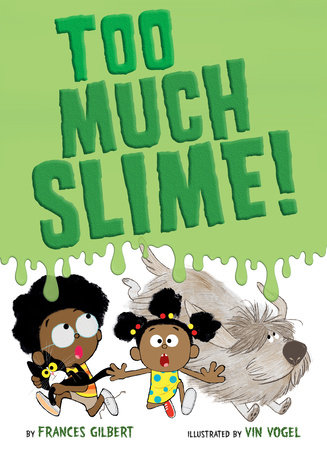 Congratulations, Joshua Blackburn! You are the winner of Too Much Slime! by Frances Gilbert and Vin Vogel.