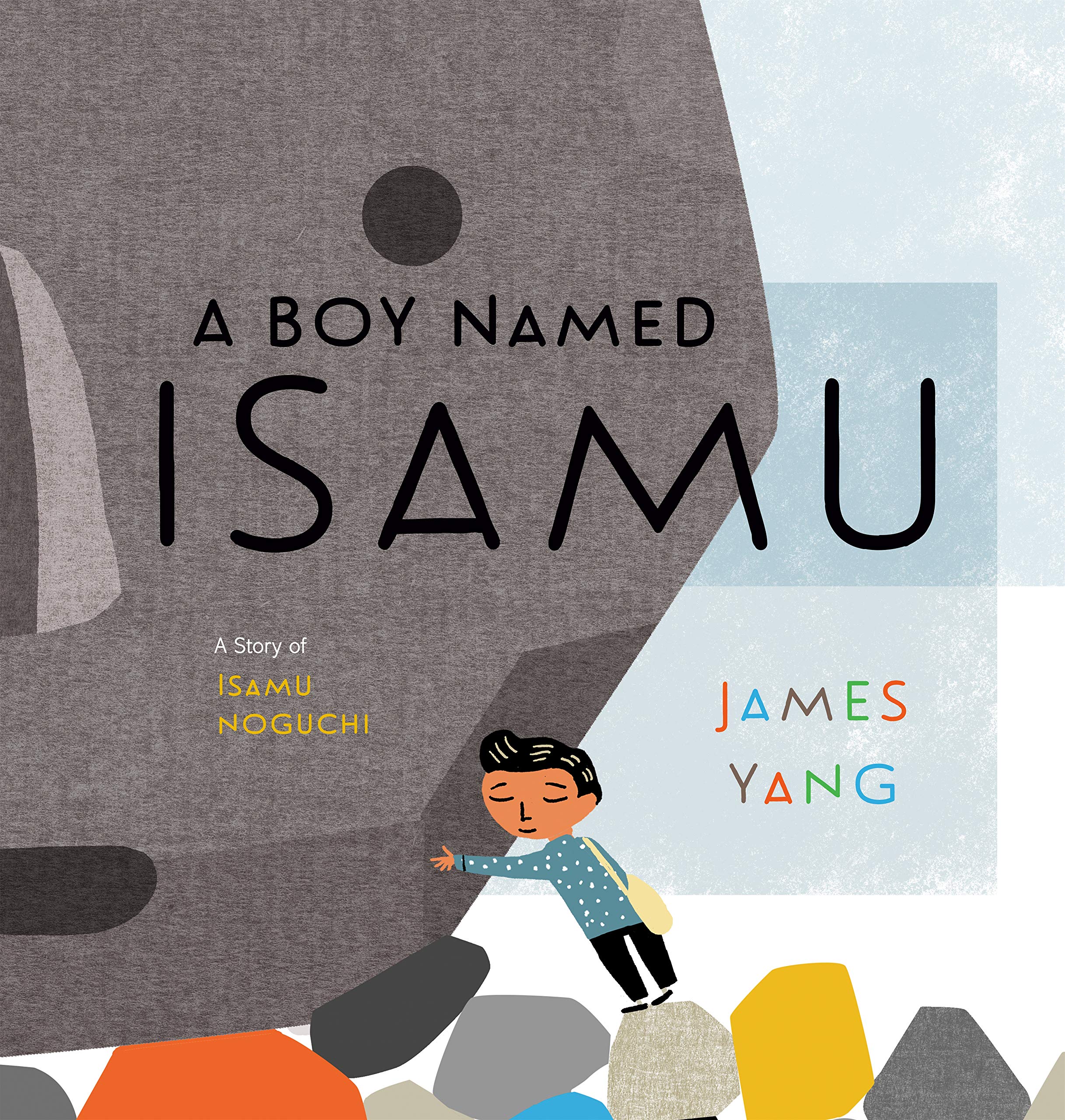 I read this story and was moved by the way James Yang describes a little boy, Isamu, who sees the world a bit differently than other people. He notices the quiet world of nature and deeply appreciates the shapes and textures of rocks, grasses, bamboo.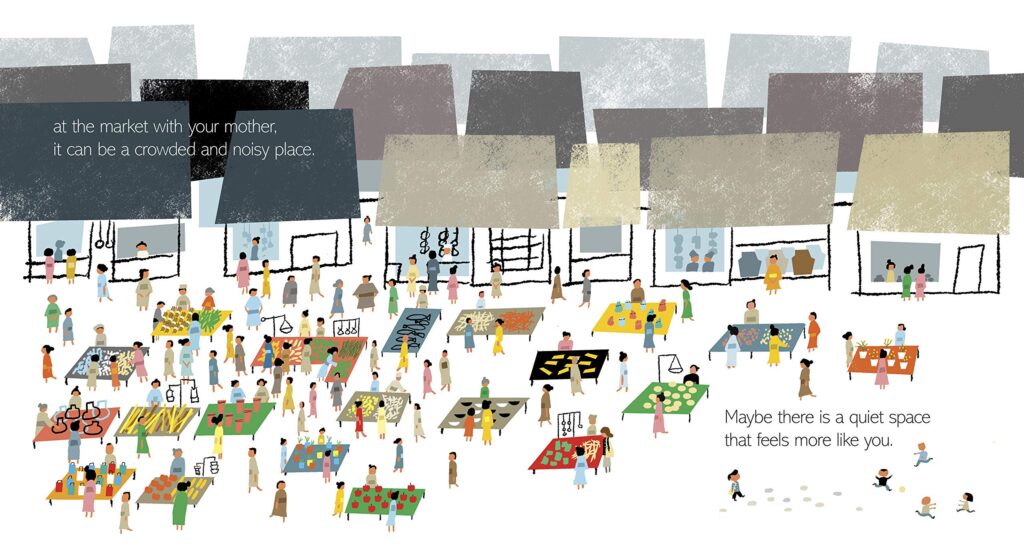 I thought about how this book would resonate with many children who were drawn to activities and surroundings during their day they were different from the loud, active, playground scenarios that many children enjoy.
Instead, Isamu seeks out the forest, the beach, notices birds, and finds
"a secret place so you can look at the ocean and see the shapes of things".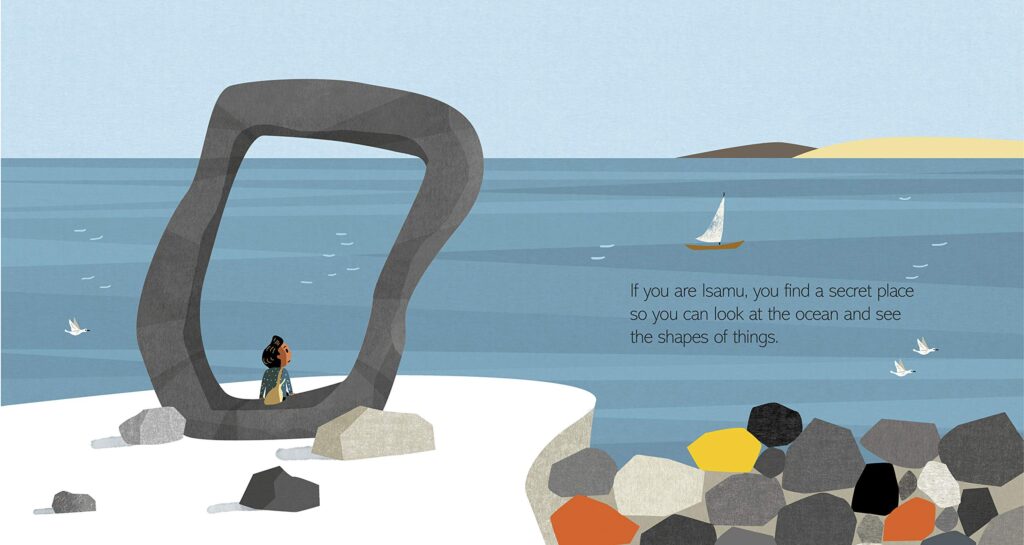 This text is accompanied by little Isamu sitting inside a large hollow rock framing him and the surounding landscape.
The illustrations are graphic, but full of emotion— Echoing Isamu's appreciation of shape and texture.
As I said, when I read this book I thought it was a relatable story for many children whose days might not be made fabulous by a school accomplishment, or a busy marketplace, but instead, like Isamu, made wonderful by all the gifts that his friends of nature have given him.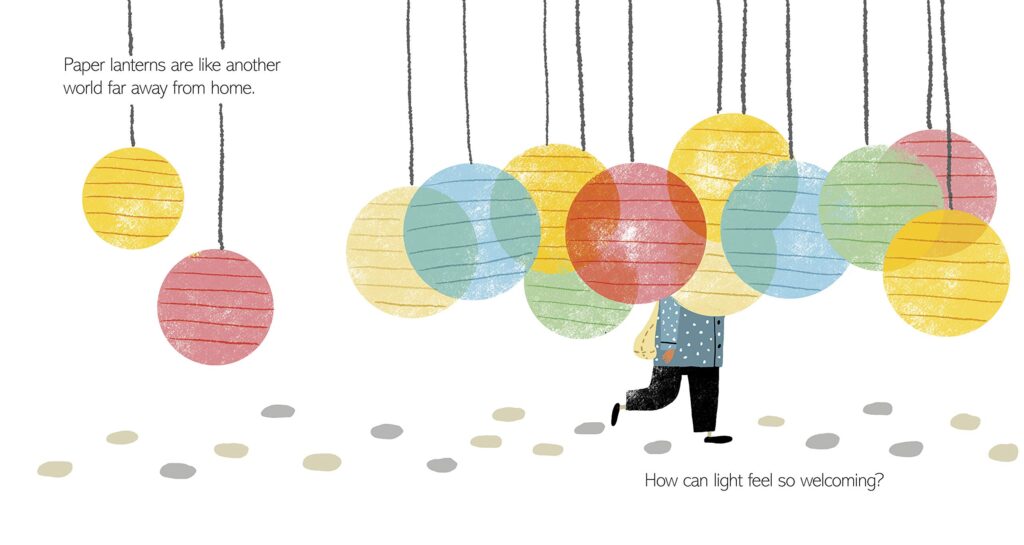 And so— I embarrassingly admit that I missed the little subtitle, "A Story of Isamu Noguchi" on the cover. And I admit, now, with even more embarrassment, that I didn't know who Isamu Noguchi was.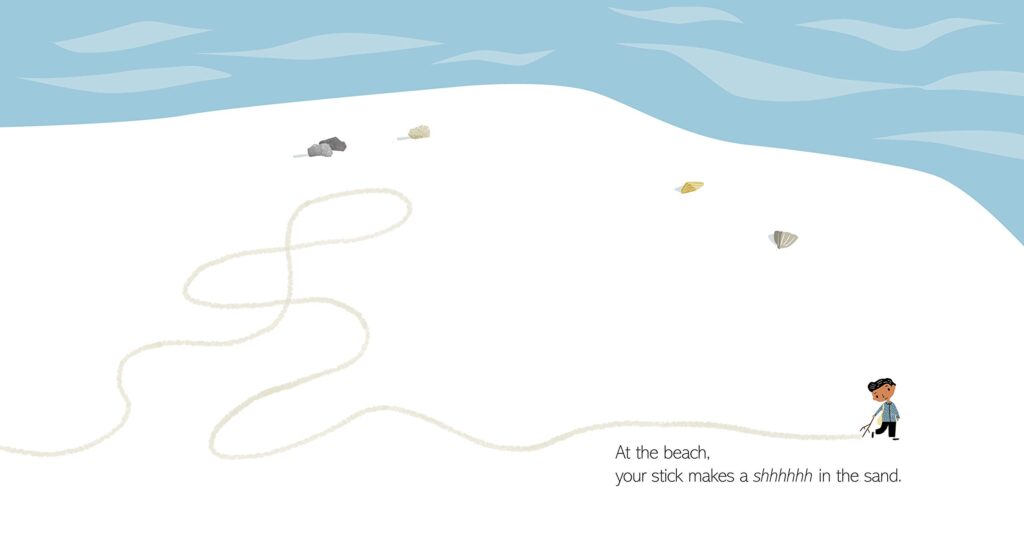 And again, heaping on the admittance, embarrassingly surprised at the end to read the author's note about this incredible Japanese American artist who was a brilliant sculptor highly influenced by nature. I appreciated this quote by the artist,
"When an artist stopped being a child, he would stop being an artist."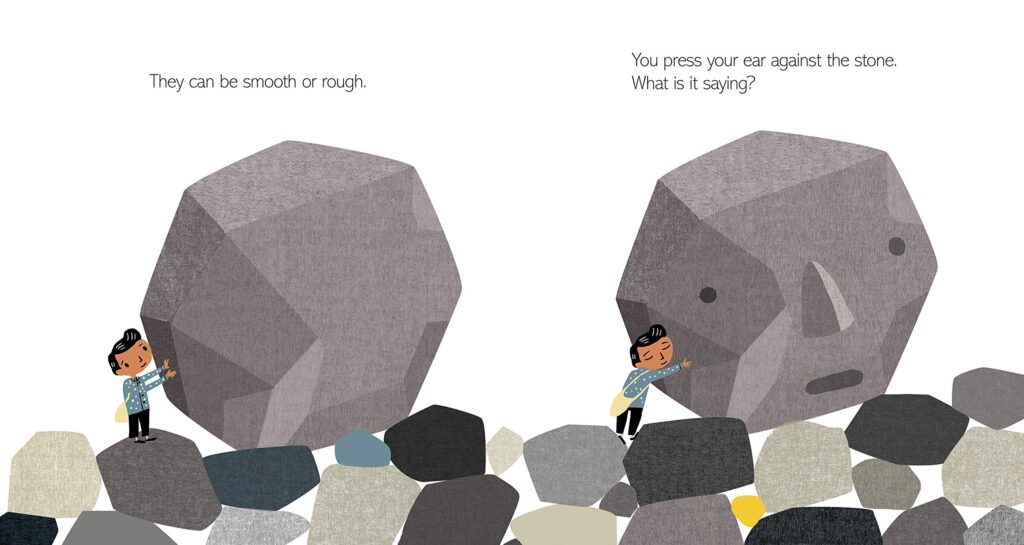 I'm happy to recommend this book to you today. The fact that I could appreciate it and enjoy it on two different levels to me makes it a very successful picture book. I hope that you will enjoy it, too.