I first met Colleen Paeff at a nonfiction retreat in 2016, and she was one of those friendly, smart, savvy people you just knew was going to succeed. Flash forward a few short years, and voila! She's made her debut-riffic splash with THE GREAT STINK – How Joseph Bazalgette Solved London's Poop Pollution Problem. I ask you, how many kiddos could resist this topic? Note how clever illustrator Nancy Carpenter uses the cover to let us know this one's going to be a whole lot of fun. (I especially love the plummeting bird on the left.)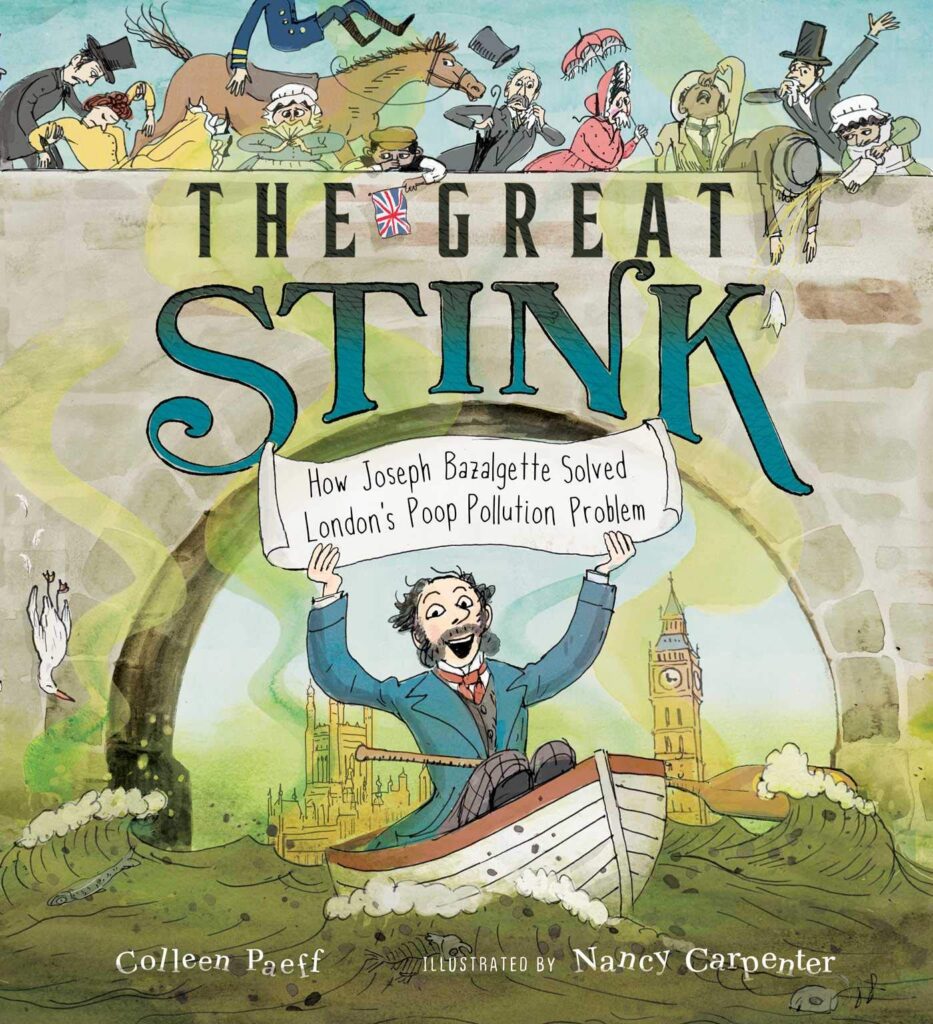 As I read through this book, I grew more captivated with every page turn. It was hard to even imagine the amount of research Colleen must have had to juggle. Well. Of course I had to know how she managed it.
JE: Colleen, however did you flush out this topic?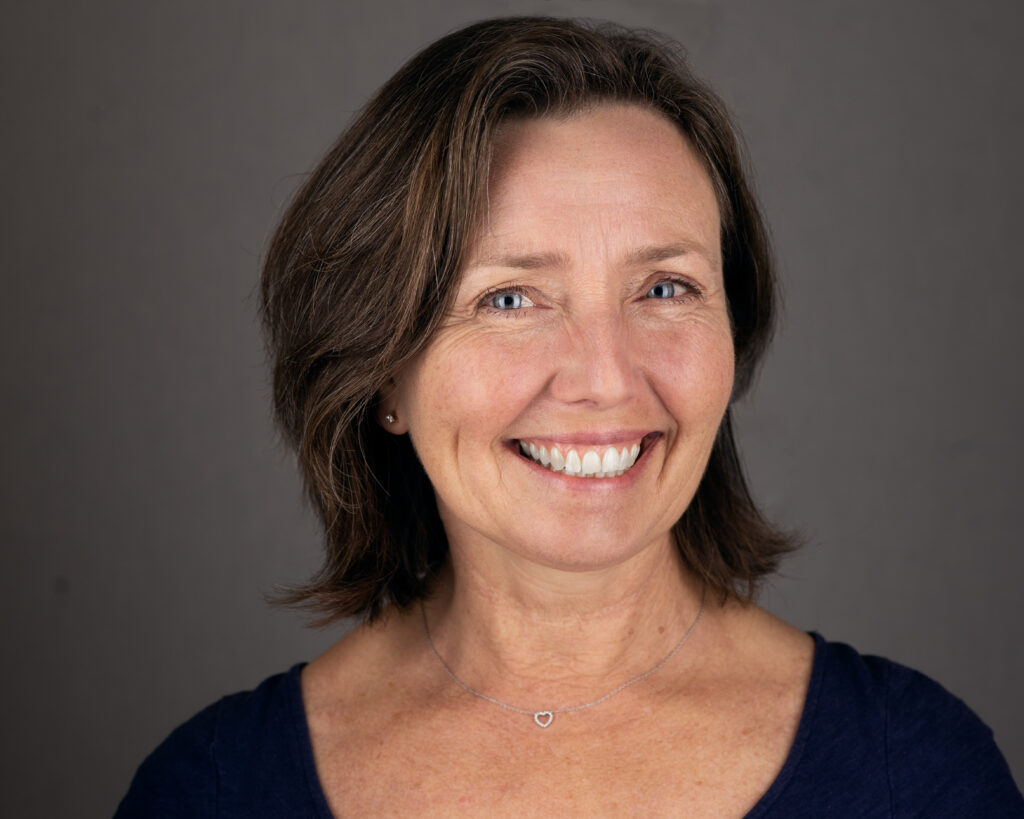 CP: Hahaha! I see what you did there. It was a combination of reading, field trips, videos, and interviews––but mostly reading and field trips. I love to combine travel with research and I happened to be spending a couple months in London when I first decided to write about the Great Stink, so I went to the London City Archives where I could see Joseph Bazalgette's designs for the sewer system. I visited the Crossness Pumping Station where I marveled at the huge beam engines that pumped London's sewage back into the river once it was far enough outside the city. (Yes, they did.) I also arranged a private tour with one of London's blue badge tourist guides who took me to sewer-related sites around the city. That was really fun! (I never got to enter the sewers, though.) Back at home, I visited several wastewater treatment plants and talked to experts to try to understand the process of treating human waste––even though that didn't end up in the book. And then, of course, I read a lot about the Great Stink and Victorian London. Basically, I tried to give myself a general education on sewers worldwide and a more specific education on London's sewers and their history. 
JE: Wow, all of this amazes me (and some makes me go "ew"), but you really went the extra mile, and that shows in the book. The amount of research must have been as overwhelming as the heatwave-induced stink of 1858. What is your method of keeping everything straight?
CP: I do lots of highlighting and note-taking as I read and when I come to an important fact, I'll type it into a "fact dump" file in Scrivener. That way I can search for my sources using "Finder" when I need them later. I think using footnotes as I write would probably be a better way to keep track of things (especially when it comes to fact checking), but the process of writing down or typing up important information as I read, helps it to stick in my brain. I really should start using footnotes in addition to the "fact dump," though! 
JE: I'm a fact dumper, too. 🙂 Let's talk structure. The time hopping, where page turns drop us into specific, meaningful years as London battles its poop problem for centuries, feels like the only way this could have been presented to readers, at least in a picture book. Was that structure your plan from the beginning, or did it come to you at some other point in the writing process?
CP: That structure came about during the writing process. My first couple drafts were full of exposition, which made for a pretty dreary read. So, I was playing around with ways to make the reader feel more involved in the story––a solid way to add interest––and dropping the reader right into the action seemed like the easiest way to do it. To be honest, I wasn't really sure if the timeline structure was working at first, but I had the story critiqued by a nonfiction author I admire and she loved the structure—so that gave me the confidence I needed to run with the idea.
JE: It felt exactly right, to me, and a great way to get right to the heart of each era's specific problem. Did you encounter any stumbling blocks while researching/writing this book?
CP: I started out thinking the book would be a biography of Joseph Bazalgette, but it wasn't easy to find much information about his childhood or his personal life. He didn't keep a diary, so I had to infer a lot about him based on his (meticulous!) reports to the Metropolitan Board of Works, his letters to newspapers, and what a handful of people said about him. I think that lack of information was a blessing in disguise, though, because I may have had to tackle too much information in a biography. Besides, the Great Stink of 1858, as a subject, really seems tailor-made for picture book readers and there was no shortage of information on that. 
JE: I think lots of us tend to give up if there isn't much to find about a person's childhood/personal life. Love that you didn't let that deter you, but were able to shift gears and start in another direction. So … what's next for you, Colleen?
CP: My friend Hina Abidi and I wrote an informational picture book called Rainbow Truck that's coming out from Chronicle Books in August of 2023 (Saffa Khan will illustrate). The story follows a decorated truck on her delivery route through Pakistan as she tries to determine her true purpose. I was captivated by decorated trucks when I first saw them in India, and Hina is from Pakistan where the truck decorations are incredibly elaborate, so it was really fun to put our heads together to write a story that would introduce young readers to these amazing vehicles. Aside from that, I'm working away on revisions, research, and new stories, and trying to learn from the hardships of 2021 (seriously, the worst year EVER) to make me stronger in 2022.
JE: I remember reading your version of that at the conference! Glad (but not surprised!) it found a home.
CP: Thank you for making space for me on Picture Book Builders, Jill. It's been such a pleasure chatting with you!
JE: Good talking to you again! I'll look forward to the day we can talk in person again, Colleen.
Colleen Paeff bio:
A former newspaper columnist, bookseller, and preschool teacher, Colleen Paeff received a Bachelor's Degree in set design for theater before turning her attention to children's literature. Nowadays, fueled by English breakfast tea, a burning curiosity, and a love of research, she writes picture books from a book-lined office in an old pink house with a view of the Hollywood sign. She is the author of Junior Library Guild Gold Standard Selection The Great Stink: How Joseph Bazalgette Solved London's Poop Pollution Problem (Margaret K. McElderry Books, 2021) and Rainbow Truck, co-authored with Hina Abidi (Chronicle Books, 2023). Find her online at www.colleenpaeff.com and on Twitter and Instagram @ColleenPaeff.