I'm so excited to welcome Maria Gianferrari back to the blog! I've been friends with Maria for over a decade and critique partners with her for almost as long. Needless to say, I'm a huge fan of her work and I'm thrilled that she's joined me today to celebrate the birthday of her twelfth book, BOBCAT PROWLING!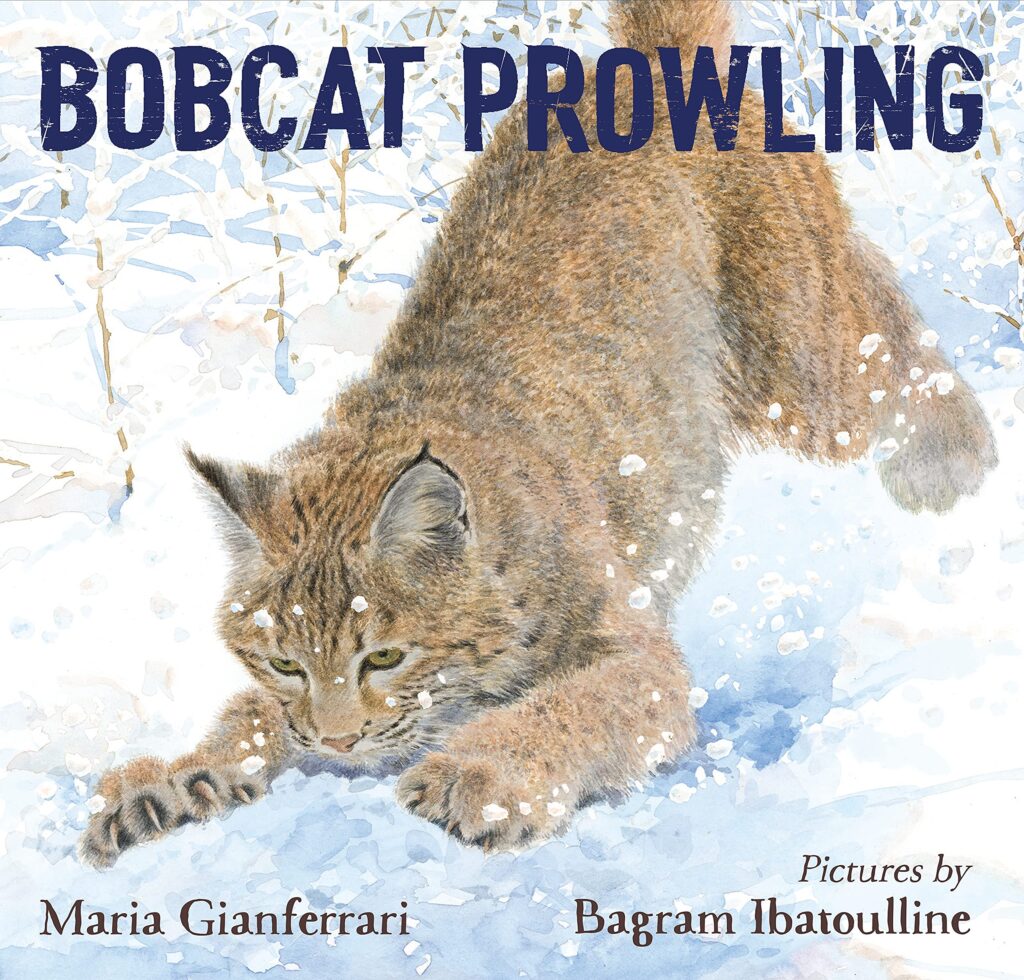 Beyond your house,

behind tall pines,

under paling stars

Yearling wanders,

searching for a home.

He is hungry and tired, but he must be quick, determined, and fierce as he encounters other animals.

He spots another bobcat claiming this territory as his own.

He crouches and creeps…

and…

LEAP!

Who will win?

Follow a yearling bobcat as he searches for a territory in a suburban neighborhood in this gorgeous story from the creators of Coyote Moon.

From the flap copy for Bobcat Prowling.
Happy book birthday, Maria! You have had twelve books published in seven years, which is incredible. I was looking at your website and noticed that most of your books could be considered narrative nonfiction. Which brings me to my first question:
Andrea: What elements do you consider necessary for building a strong narrative nonfiction picture book?
Maria: The building blocks for a compelling narrative nonfiction picture book are the same as that for fiction picture books: a main character whom the reader can identify and empathize with, a clear narrative arc with obstacles, rising tension and a satisfying resolution, figurative and sensory language that makes the story as immediate as possible, a vivid setting and a theme that ties all of these elements together. That's what I'm aiming for in the nonfiction books that I write, and those are the elements that I look for when I'm reading nonfiction picture books too.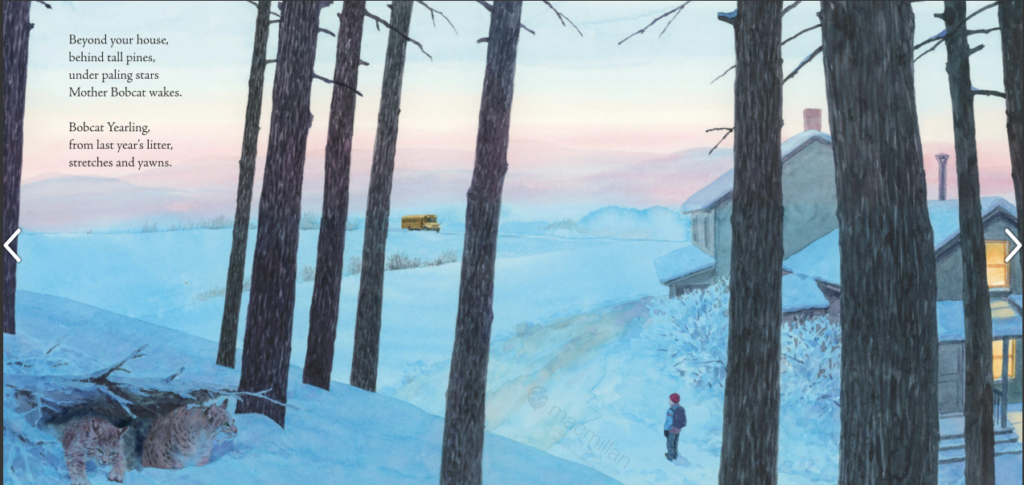 Andrea: So many of those elements are already evident on the first spread of the book. Although the yearling bobcat is the main character, your use of the second person in the text and Bagram's depiction of a child in the illustration give readers a way to identify with the bobcat. Plus, their lives parallel each other in this moment — they are both waking up and soon will be leaving their homes. Your use of lyrical language also engages the senses and evokes the setting so beautifully. I especially love the line, "under paling stars" — I can almost feel how early and cold it is! How do you decide whether to write in prose or poetry for your nonfiction projects?
Maria: I think the subject matter, structure and angle I want to take dictates it a bit. When I'm writing narrative nonfiction picture books, what I hear in my head is more of a poetic voice—one that's immersed in the drama that's unfolding in whatever scene is playing out, and those projects tend to have some kind of time-based or circular structure. Coyote Moon, for example, is a night-time story, and spans from dusk to dawn; Hawk Rising, a day-time story, moves from dawn to dusk. Bobcat Prowling takes on a longer, seasonal structure from winter to spring as the yearling bobcat searches for a home territory of its own.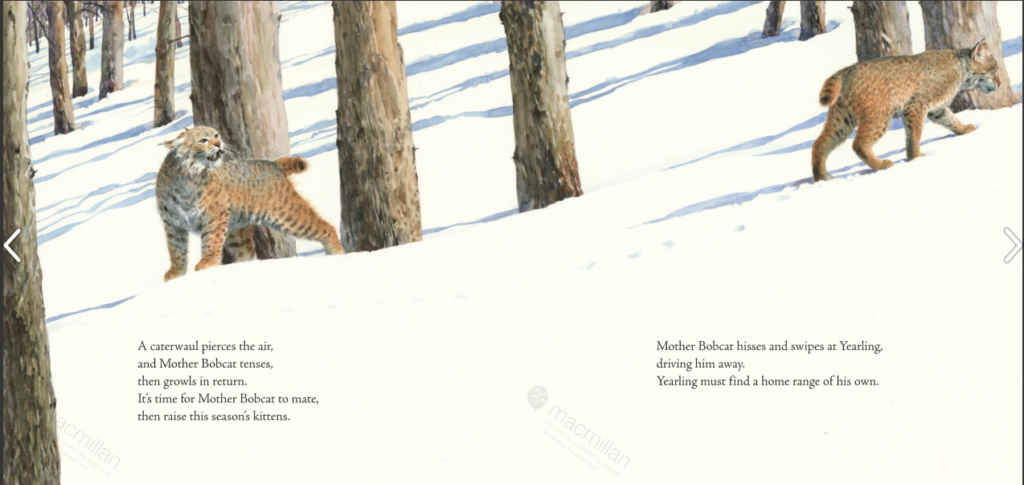 I would say my voice has a poetic sensibility for narrative nonfiction in general, and the voice of Bobcat Prowling is kind of like free-verse poetry, or maybe even poetic prose. When I'm writing more expository and concept-oriented texts, like my books Play Like an Animal and Terrific Tongues, then the voice that comes is more lively, humorous and prose-like, but with some poetic elements. That said, Be a Tree! is more expository in nature, and it has a poetic voice—so does my upcoming book, Fungi Grow (coming in 2023, with illustrations by the fabulous, Diana Sudyka). Perhaps the difference there is that the concepts are more organic, flow-y ones, if that makes sense.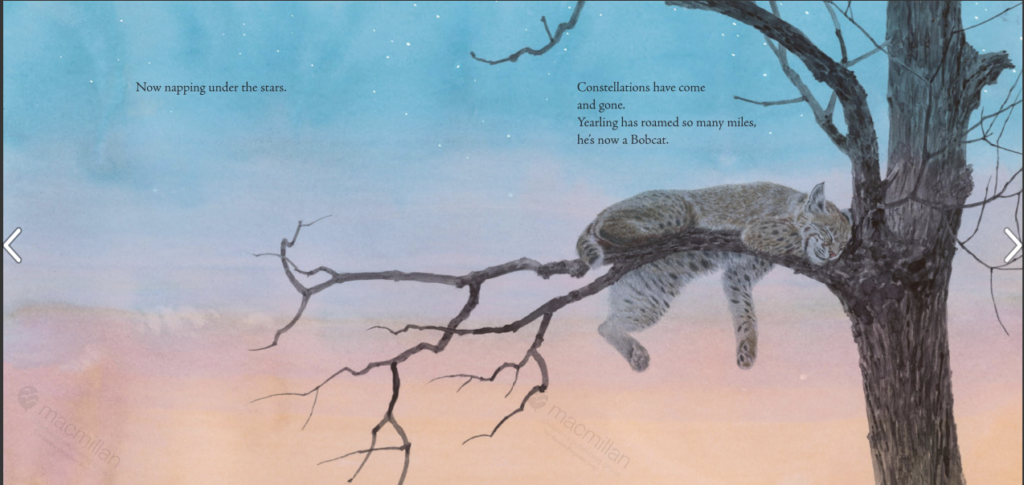 Andrea: Oh, I love Diana Sudyka's work! Her illustrations for Hayley Barrett's nonfiction PB bio, What Miss Mitchell Saw, were just stunning. Bagram Ibatoulline, the illustrator of both Coyote Moon and Bobcat Prowling, has a completely different but equally amazing style. What was it like working with Bagram again? Did you supply him with any of your research?
Maria: I was so delighted to be collaborating with Bagram again! I am always in complete awe of the magic he brings to his art—the intricate and photo-realistic details are just mind-boggling! Even his so-called "sketches" are museum-worthy. He infuses everything with so much light and shade—the bobcat on its journey, the danger and excitement, and its yearning too. 
I love winter, so my favorite scenes in the book are the ones with snow. I'm amazed how he's able to evoke the blue-colored shadows, and the way snow clumps on the trees so well. He depicts the bobcat, as well as the various foes and obstacles it encounters throughout the story, from all different perspectives and angles, and that also helps to further engage readers in its journey to find a home.
I didn't share any of my research with him, but he has observed bobcats in his neighborhood, and really enjoyed painting them from what I heard.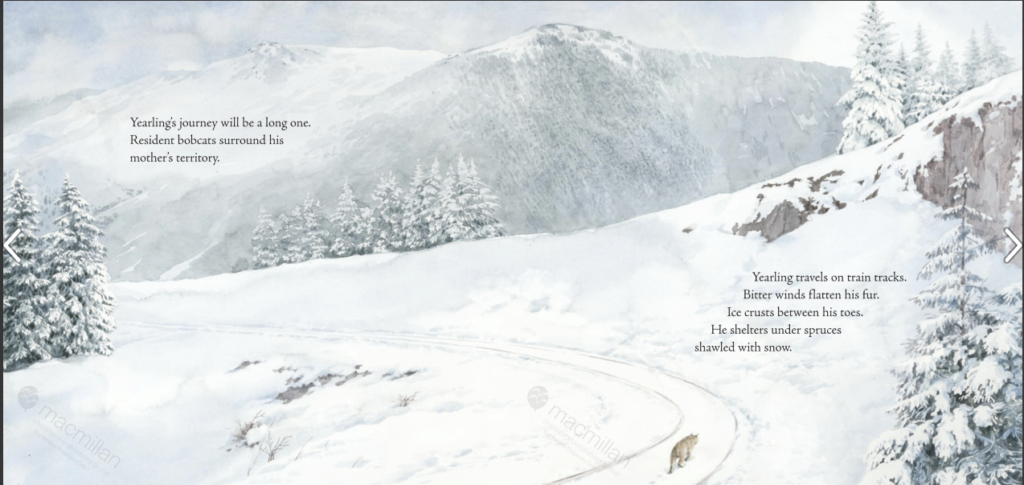 Andrea: How did I not know until now that you love winter?! I bet that living in New England has given you a lot of time to study snow and the way it looks in different habitats. 😀 I agree with you — Bagram's illustrations are magical and add so much depth to the book. Congratulations on having another gorgeous — and informative! — book out in the world! Thank you for being on PBB again!
Maria: Thanks for celebrating Bobcat Prowling's book birthday here on one of my favorite blogs, and with your readers, Andrea!
Maria is generously giving away one copy of Bobcat Prowling! Please leave a comment by Tuesday, April 5th, to enter. Domestic U.S. addresses only, please.
Congratulations to Lynn Becker, winner of a copy of Watercress from my February post!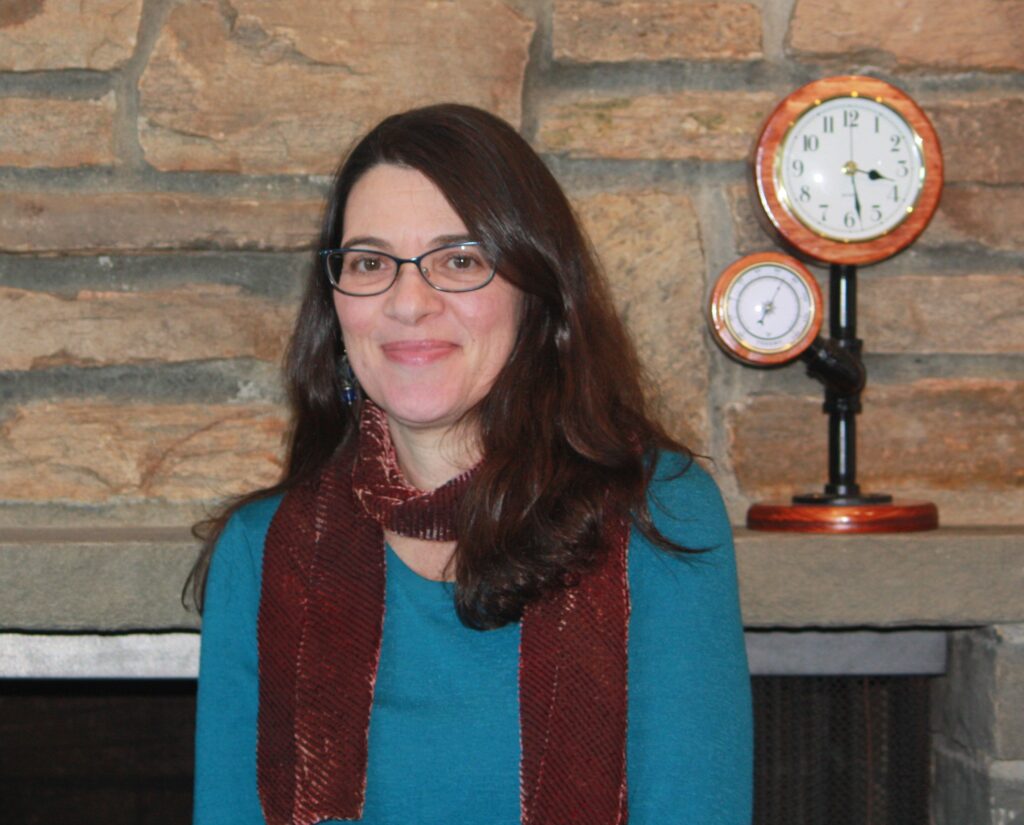 Maria Gianferrari is a community scientist, self-taught naturalist, and bird nerd who holds an M.A. in Creative Writing and a Ph.D. in English. She is the author of narrative nonfiction picture books which celebrate urban ecosystems, the natural world and our wild neighbors. She also writes engaging expository nonfiction. And as a lover of dogs, Maria's fiction picture books star dogs as main characters and explore the human-canine bond. She writes from her light-filled, book-lined study in Massachusetts with rescue dog, Maple at her side. Find out more about Maria on her website.